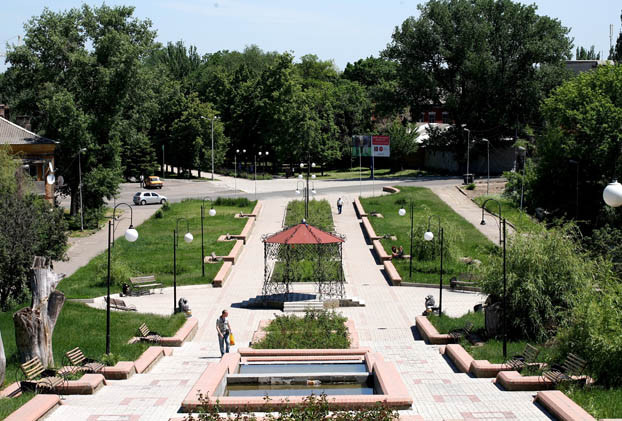 Date and time of the event:
26/02/2020
14:30
On February 26, in Bakhmut, the Transparent Cities (Transparency International Ukraine) team presents the City Transparency Ranking 2019. For the first time, two cities, Drohobych and Pokrov (former Ordzhonikidze), received 79.1 points.
Bakhmut came in 7th, improving the previous result by 10 points.
At the event you will learn:
how Bakhmut managed to improve its points and gain its place in the TOP-10 Ranking;
which sectors in the city are most and least transparent;
what the authorities and the community need to do to improve their performance.
Speakers of the event:
Mykyta Volovod, Transparent Cities Program Manager;
Anatolii Kotov, Transparent Cities Program Assistant;
Svitlana Kishchenko, Secretary of the Bakhmut City Council.
community representatives (tbc)
Time and Venue
February 26, 14.30-16.30, Bakhmut 1 Svobody Str (E. Martynov City Center for Culture and Leisure) You can register for the event by February 25th: //bit.ly/TC_presentation_Bakhmut
Contact person: Mariia Sokolchuk, Communications Manager of TI Ukraine, sokolchuk@ti-ukraine.org, (068) 328 88 86.
For reference:
Transparency International Ukraine is an accredited chapter of the global movement Transparency International with a comprehensive approach to development and implementation of changes for reduction of the corruption levels. 
TI Ukraine launched the Transparent cities program in 2017. Its purpose is to combat corruption at the local level and to introduce best practices of transparency and accountability.
Transparency International Ukraine team developed and implemented the Transparency Rating of the 100 Largest Cities. Experts annually analyze the openness of city councils by indicators in 14 areas. In three years, the average transparency of cities has increased by 53%.
The event has been organized within the implementation of UNDP project "Civil Society for Enhanced Democracy and Human Rights in Ukraine" with the financial support of the Ministry of Foreign Affairs of Denmark and the project "TransparentCities e-platform for cooperation of citizens and local governments for accountability and good governance" supported by the European Union. Its content is the sole responsibility of Transparency International Ukraine and does not necessarily reflect the views of the Ministry of Foreign Affairs of Denmark and the European Union.