Who we are
Transparency International Ukraine
is an accredited chapter of the global movement Transparency International with a comprehensive approach to development and implementation of change for reduction of the corruption levels.
Mission
To reduce the level of corruption in Ukraine
Strategic Priorities 2019-2021
CORRUPTION PREVENTION
Mitigate corruption risks at the national and the local level by increasing transparency and accountability in authorities' work.
ENGAGEMENT IN CORRUPTION COUNTERACTION
Engage the maximum number of allies and create conditions enabling them to unite into effective networks by providing them with regular support.
PUNISHMENT FOR CORRUPTION
Ensure an effective system of punishment for corruption-related violations.
Our Story
Global Movement
Transparency International is a global anti-corruption NGO with over 100 chapters worldwide, founded in 1993 by Peter Eigen, former Director of the World Bank, and currently chaired by Delia Ferreira. This global anti-corruption network is known, among other things, through its signature analytical products: the Corruption Perceptions Index and the Global Corruption Barometer study. In the 2017 Global Go To Think Index Tank report, Transparency International ranked 51st out of 175 think tanks globally. It also ranked first among the 65 global think tanks working on open and good governance.
Foundation of Transparency International Ukraine CSO
Transparency International Ukraine grew from a Ukrainian NGO Creative Union "TORO" that started operations in 1999 in Kropyvnytskyi (Kirovohrad). Since 1 June, 2012 the organization officially evolved into Transparency International Ukraine with 10 employees on board. In October 2014, Transparency International Ukraine received the official accreditation as a chapter of Transparency International, granted at the annual membership meeting.
Activity Following the Revolution of Dignity
Throughout the Revolution of Dignity, TIU was a source of unbiased information on the situation in Ukraine for journalists and international partners. At that time, TIU joined a nucleus of organizations that would later on form the Reanimation Package of Reforms Platform, and together with its partners developed the foundation package for anti-corruption laws. After the Revolution of Dignity, TIU focused on monitoring of anti-corruption reform implementation and inauguration of new anti-corruption bodies. In 2016, the headquarters moved to Kyiv, opening up broader opportunities for the promotion of anti-corruption reform.
TIU administered the public procurement reform, transferring the respective electronic systems to the government – currently, they are managed by state-owned enterprises ProZorro and ProZorro.Sale. Transparency International Ukraine also helped with the healthcare reform through eHealth.
TI Ukraine played a major part in the launch of the High Anti-Corruption Court. Together with our partners from other NGOs, we managed to conduct a successful advocacy campaign leading to adoption of the respective law consistent with the requirements of the Venice Commission. Transparency International Ukraine has also analyzed the candidates for the positions of anti-corruption judges.
The Ukrainian chapter of TI was one of the first organizations in the country working on support of corruption whistleblowers. TI Ukraine holds annual awareness campaigns aimed at changing public attitude to corruption. TI Ukraine also works on implementation of transparency in local self-government through the Transparent Cities program. The organization executes oversight of compliance with legislation and principles of the ProZorro system through the community united around the DOZORRO project.
Membership
To become an individual member of TI Ukraine:
Read the Charter of TI Ukraine;
Read the Principles and Procedures for Membership in TI Ukraine;
Submit a membership application to the organization's directorate;
Provide recommendations from two current TI Ukraine members and consent for collection and processing of personal data.
What is the deadline for submission of documents to join the members of TI Ukraine?
Submissions are open constantly.
Where should you submit an application and recommendations?
The application and recommendations from two current members of TI Ukraine are to be sent by e-mail in a PDF format to: borovyk@ti-ukraine.org or by regular mail.
When will the decision on your membership be made?
Your application will be considered by the TI Ukraine Board at the next meeting. You will be notified about this decision additionally.
Directorate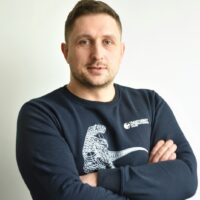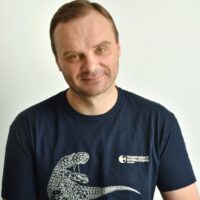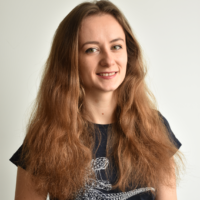 Annual Reports
What do we do every day? What results do we have? What levers of influence do we have? Find out in our reports.
Organization documents
Registration paperwork and the Charter
Contacts
Sichovykh Striltsiv St, 37-41
Kyiv, 04053
We are here