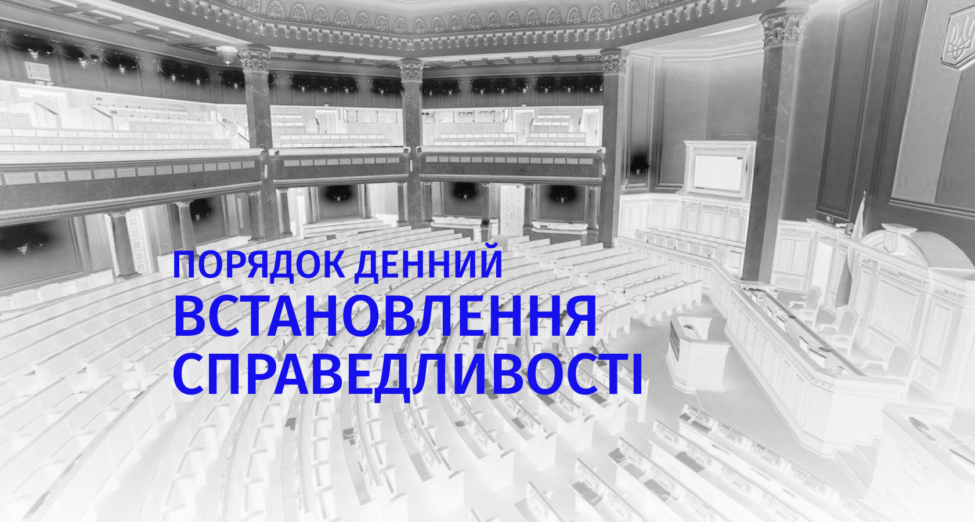 Date and time of the event:
18/06/2019
12 p.m.
Activists of over ten civil society organizations will urge parties and candidates for the Parliament to support the demands of the civil society required to establish real justice in Ukraine.
The agenda will be presented on Tuesday, 18 June, at 12 p.m. in Ukrainian Crisis Media Center (2 Khreshchatyk Street).
Civil society organizations will demand parties participating in the elections to the Parliament to support the Agenda for Justice – a list of demands compiled by the civil society. Activists believe the next Parliament should meet them.
Speakers:
Kateryna Ryzhenko, Head of Legal at Transparency International Ukraine
Mykhailo Zhernakov, Chair of the Board at DEJURE Foundation
Kateryna Butko, Automaidan activist, coordinator of PROSUD project
Olena Shcherban, member of the Board of Anti-Corruption Action Center
Yuliia Hrechka, Head of Anti-Corruption Headquarters
See the full list of organizations here: justiceagenda2019.org.ua