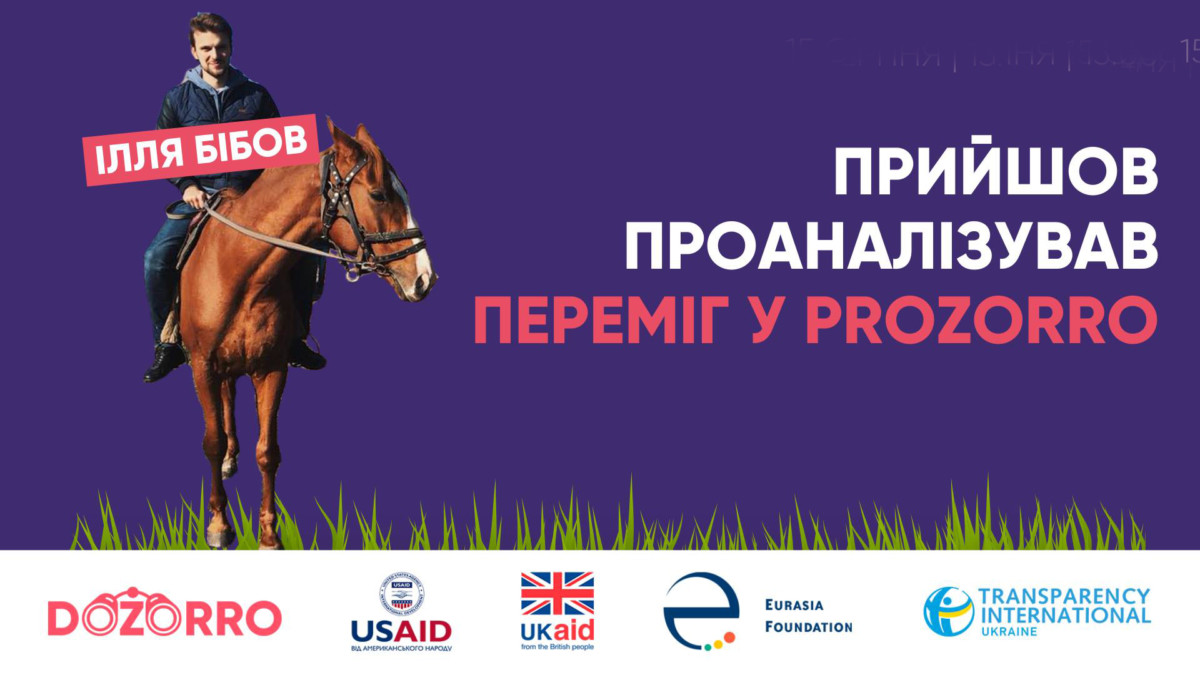 Date and time of the event:
15/08/2019
1 p.m.
Consultant of the bi.prozorro.org project Illia Bibov will tell you how to win ProZorro tenders, and provide you with plenty of practical tasks so you can immediately apply your knowledge.
We invite suppliers to participate in the practical seminar on public procurement analysis on August 15.
Register here ▶ http://bit.ly/2IYfsg1
Agenda:
12:45 – 1:00 — check-in
1:00 – 1:30 — first look and principles of operation of the BI module
1:30 – 2:45 — detailed review of practical cases and analytical tasks that can be done by using BI tools
2:45 – 4:00 — working on practical assignments
Venue: Kyiv, 22 Bulvarno-Kudriavska Street, SE Prozorro.
Terms of participation:
✔ be a business representative
✔ have a laptop or a tablet on you
✔ ask many questions
The training is free of charge. The maximum number of participants is 25. We will confirm that you have been selected to participate using the contacts you specify in the registration form.