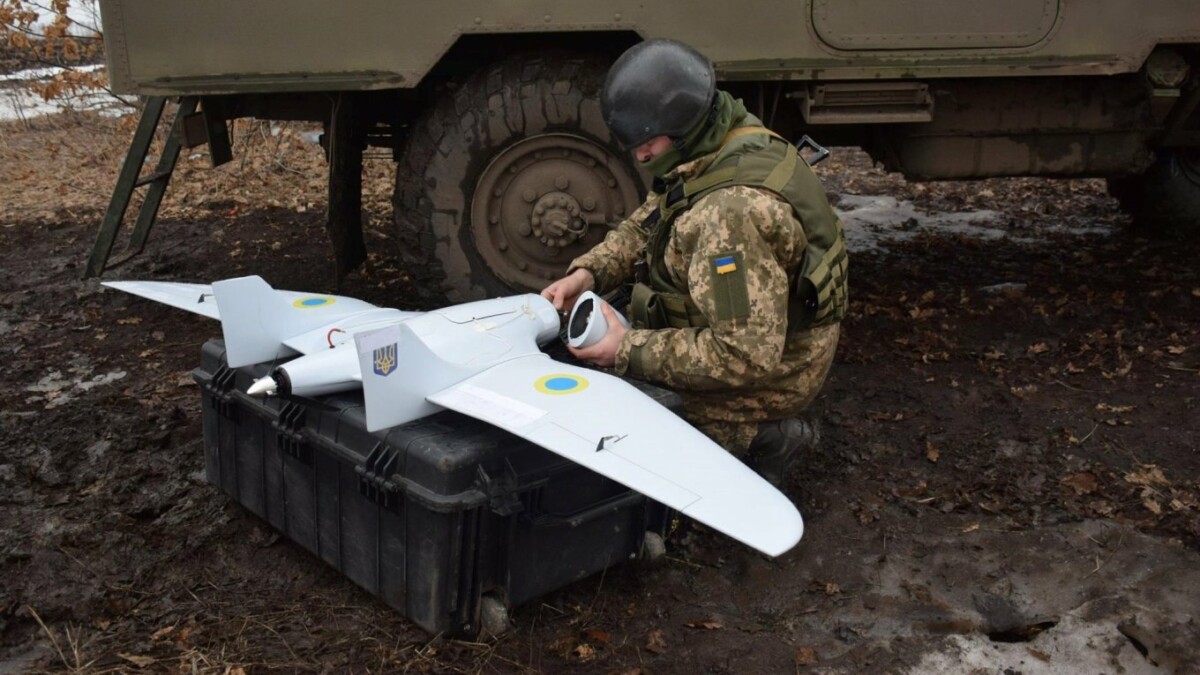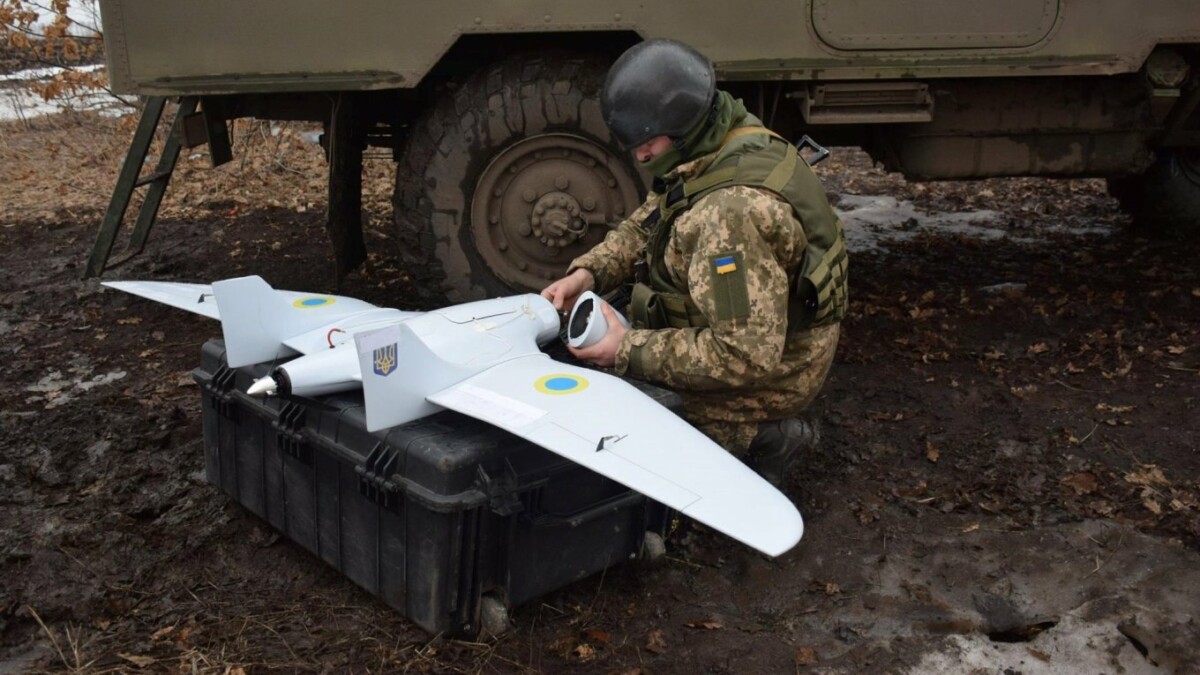 Drones are the eyes of our defenders. They are used for reconnaissance and adjustment of artillery fire, search and rescue operations, and sometimes to drop ammunition on certain objects. Drones are consumables. They are used a lot and lost a lot. Therefore, it is necessary to buy UAVs constantly. The DOZORRO project of Transparency International Ukraine studied how drones, as well as protection systems against them, were purchased in Prozorro since the beginning of the full-scale war.
Types of drones
Unmanned aerial vehicles (UAVs) are of two main types:
    those operating

like aircraft;

    those flying

like a helicopter

(aka quadcopters).
In addition, both types differ in parameters. The former is larger, flies longer distances, and has better optics. The latter ones are compact, maneuverable, and can take off in a small open area. 
By purpose of use, drones are divided into:
   

reconnaissance ones

(their main functionality is aerial reconnaissance);

   

attack ones

— in addition to reconnaissance functions, they can also cause damage to the enemy.
The beginning of the war with russia in 2014 gave impetus to the development and production of Ukrainian UAVS. Some of these initiatives have not turned into successful projects and have not become known. However, some Ukrainian UAVs were officially allowed to be used by the army and the national guard — they were included in the government order. Among the UAVs of this type that Ukraine is armed with are, in particular, Leleka-100, Furia, and Valkyrja. They can fly for a distance of about 50 km and stay in the air for up to 3 hours. Ukraine is experiencing a significant shortage of such drones, and not only for artillery fire correction, but also for deep reconnaissance. 
According to the head of the Come Back Alive Foundation, Taras Chmut, the most widely used reconnaissance drones of the Ukrainian army are civilian quadcopters. Our soldiers use them to conduct tactical reconnaissance and correct mortar fire. Sometimes our defenders modify civilian quadcopters into attack ones. Such drones drop grenades VOG-17, VOG-25, and sometimes shots to RPG-7.
Procurement of drones in Prozorro
We decided to analyze how drones were purchased during the first year and two months of the full-scale war. For this study, we took data from Prozorro — downloaded a list of all the procurement transactions of UAVS available in the system, which were conducted from February 24, 2022, to May 14, 2023. However, we note that most likely, these are not all contracts for drones for this period. For some time, procuring entities had the right to sign contracts directly, without tenders — and report on it in the electronic system after the end of martial law.
According to our estimates, during the full-scale war, at least 2,348 drones worth almost UAH 601 mln were purchased through Prozorro. Most often, drones were bought by local councils, territorial communities and the military units themselves. 
Manufacturers and models
Quadcopters of the Chinese production DJI are the most popular. They account for approximately 85% of all drones purchased from Prozorro. DJI Technology Co., Ltd. (Dajiang Innovation Technology Co.) is a Chinese private company, a manufacturer of quadcopters, microcontrollers, video equipment, one of the pioneers and market leader in UAVS. 
The following models were purchased most often: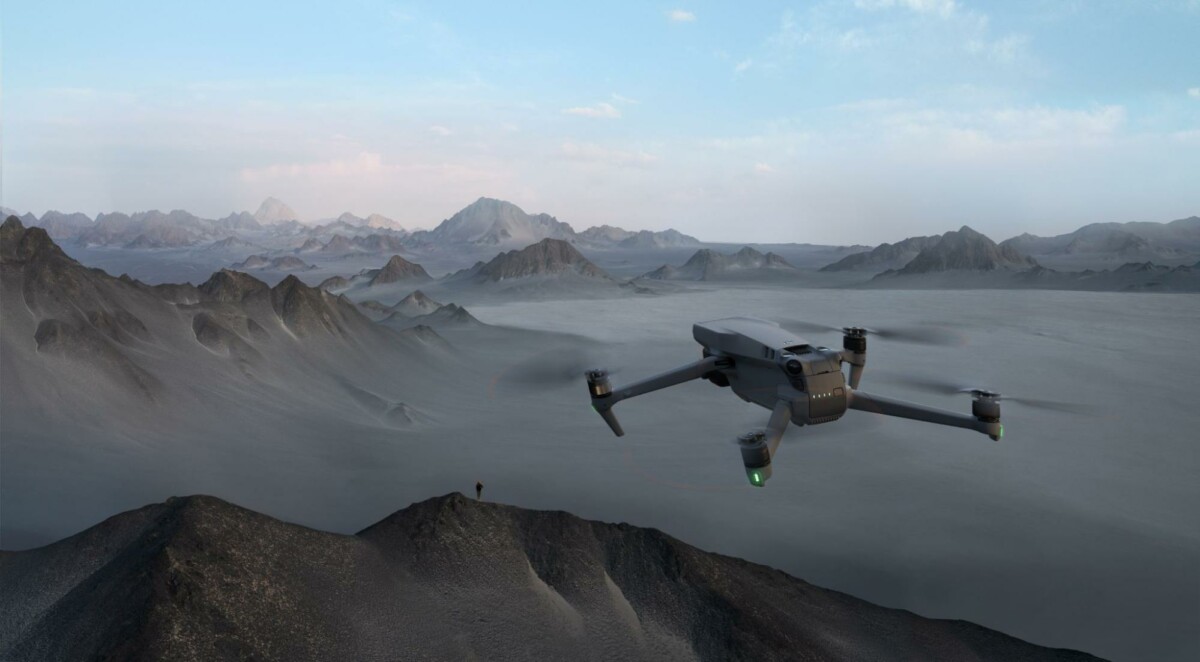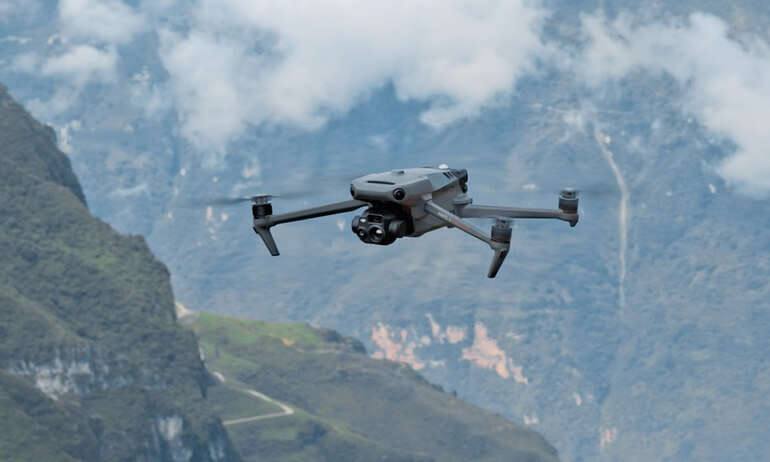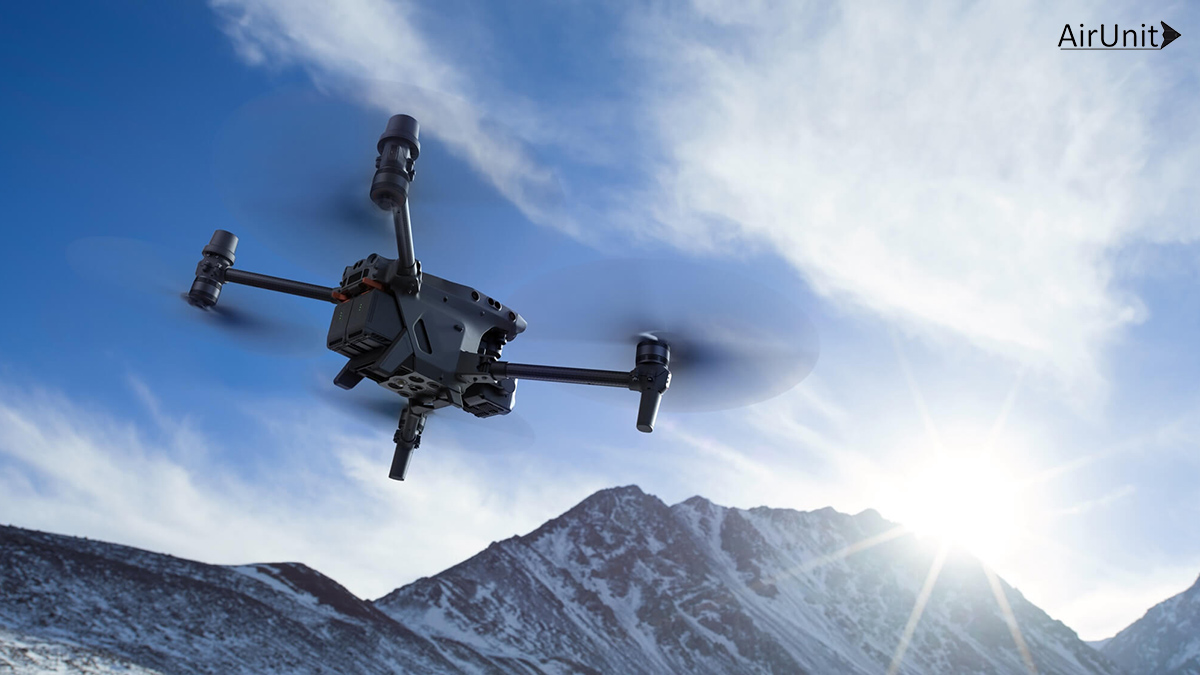 In the spring of last year, this company appeared in the investigation of Ekonomichna Pravda. Journalists suspected that DJI was blocking the work of Ukrainian AeroScope complexes, while the same complexes purchased by the russian side continued to work. AeroScope is a platform for detecting copters that can quickly identify communication lines between a UAV and its control panel, collecting real-time information about flight status, routes, and more.
The next most popular is Autel drone, produced by the American company Autel Robotics Co., Ltd.  Quadcopters Autel Evo II were purchased most often.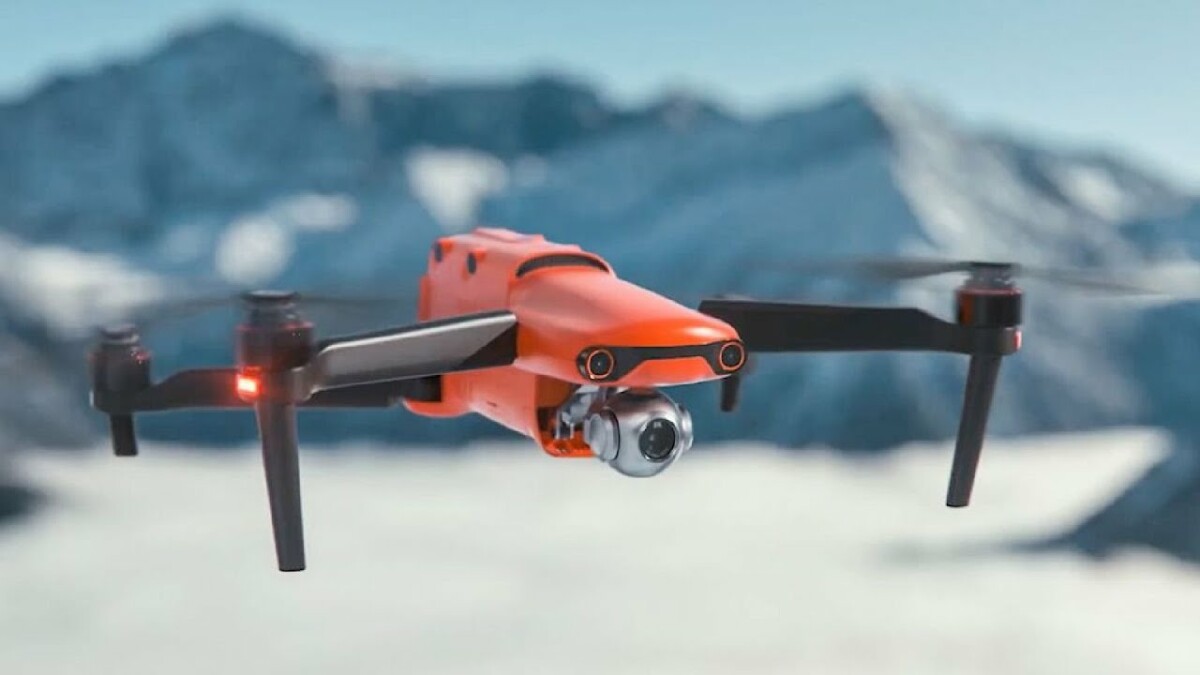 Ukrainian drones are also bought in large numbers. The Kazhan E620 attack drone is equipped with a dumping munitions system and can carry a payload weighing 20 kg. Its maximum speed is 40 km/h, and the flight altitude is 400 m. The drone has a camera with a 10-fold zoom and a thermal imager, so it can work both day and night. Such UAVs were purchased in particular in Dnipro. Depending on the configuration, the Kazhan E620 costs UAH 590,000–995,000.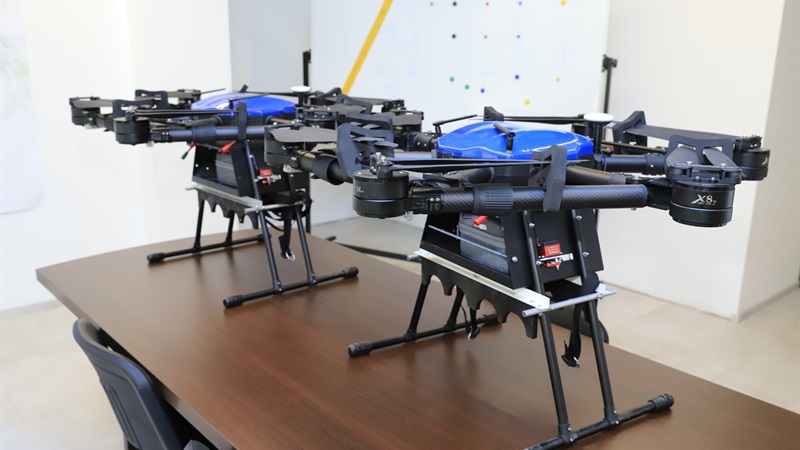 UAC Leleka-100 was created by the Ukrainian company DeViRo and taken into service by the Armed Forces of Ukraine in May 2021. Such drones are used for reconnaissance. They were purchased, in particular, by the Kryvyi Rih City Council.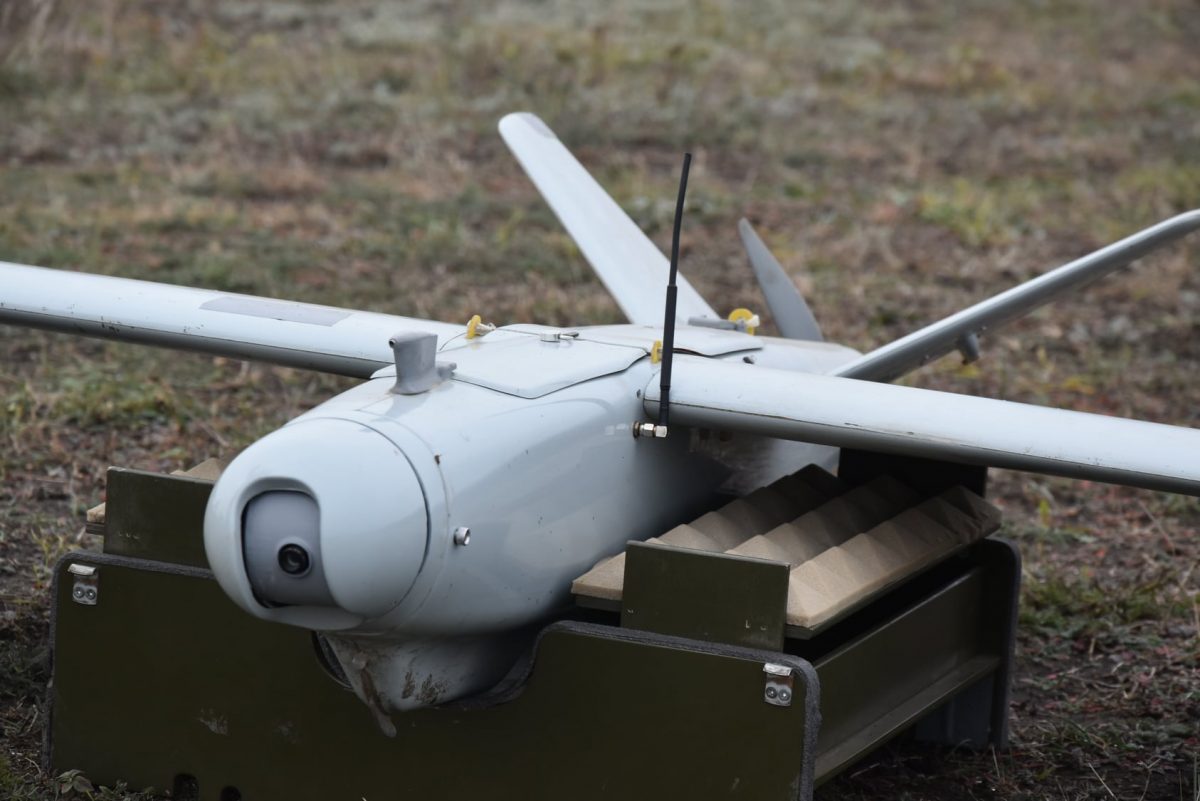 UAC Furia is the first domestic complex, developed by private company LLC Scientific Production Company Athlon Avia, which was taken into service by the Ukrainian army in 2014. Furia is designed for tactical air reconnaissance and artillery fire correction at any time of the day. Three such complexes were purchased by the Executive Committee of the Kryvyi Rih City Council.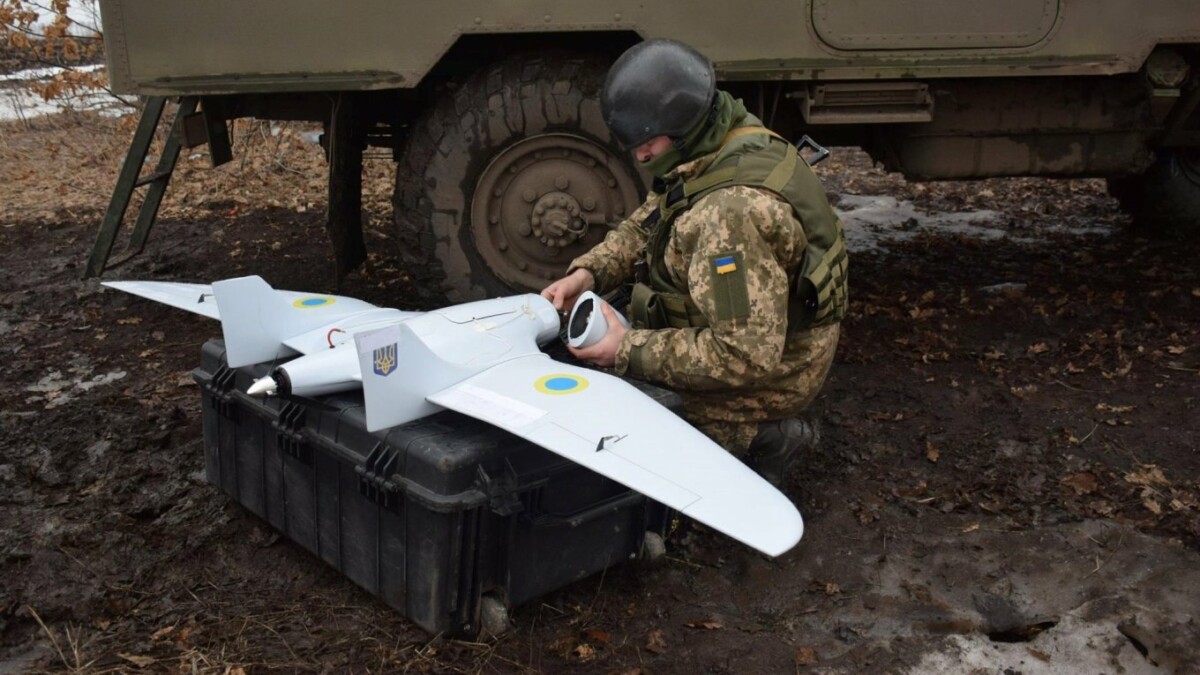 UAC Valkyrja (VALK-1) is also used for reconnaissance and correction of fire. The first drone was created in 2015 by ten volunteers of the SOS Army charitable foundation. Now these drones are produced by LLC Warbirds of Ukraine. Such aerial complexes were purchased by Zhytomyr City Council and Mateivtsi Village Council.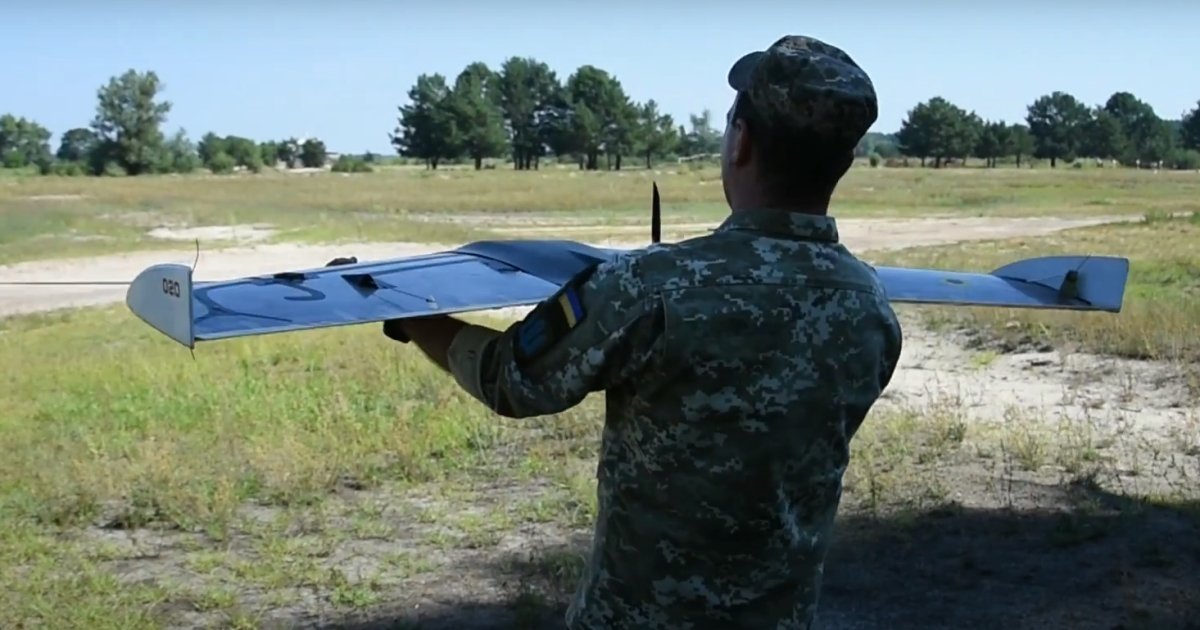 Another Ukrainian reconnaissance UAC MP-1 Spectator was created by OJSC Meridian with scientists from the Kyiv Polytechnic Institute. After a series of tests, this UAV was taken in the service of the Armed Forces of Ukraine in 2019. MP-1 Spectator was purchased by the Kurakhove City Military Administration.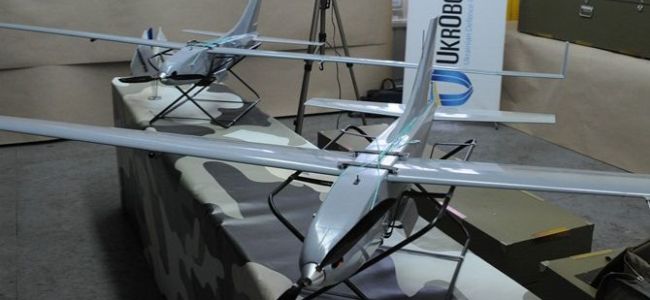 Moreover, a small tactical (that is, with a take-off weight of up to 150 kg) unmanned aircraft complex Raybird-3 (ACS-3) was purchased in Prozorro for various long-term missions and search and rescue operations from Aviation Production Company Skaeton. Since 2016, it has been approved for operation in the Armed Forces of Ukraine.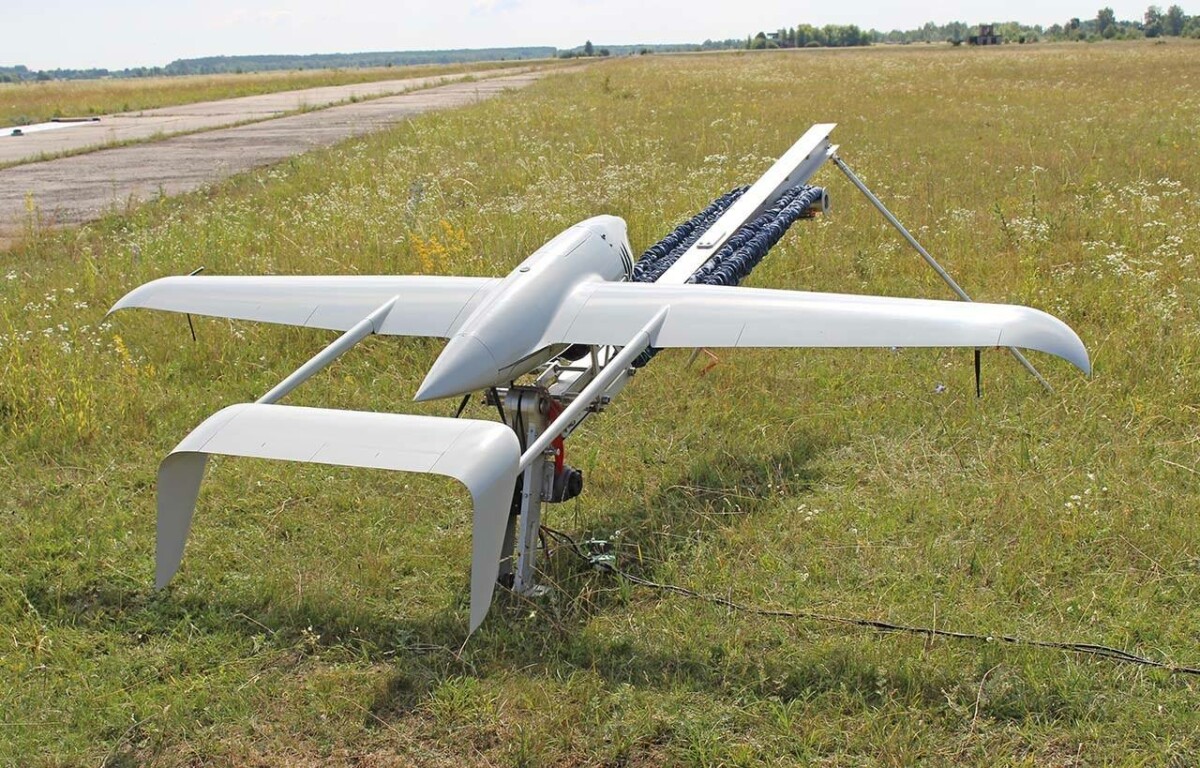 One ACS-3 aviation complex for UAH 50 mln was purchased by a Special Aviation Detachment of Operational and Rescue Service of Civil Protection of the State Emergency Service of Ukraine. The set includes UAV, launcher, control panel, antenna system of telemetry and control channel, antenna system of video channel, sensor for search of fires Overwatch TK series and gyro-stabilized camera Epsilon 140 (EO\IR). 
Which regions have acquired the most drones
The leader in the procurement of drones in Prozorro is Dnipropetrovsk Oblast with 841 drones worth UAH 223 mln. Almost two-thirds of them — 474 items for UAH 97 mln — were purchased by ME Info-Rada-Dnipro of the Dnipro City Council. In particular, in April 2023, the company purchased  two UAVs Kazhan E620 for UAH 995,000, 285 quadcopters DJI Mavic 3 Enterprise of various modifications and configurations UAH 207,000-209,000 each. In January, ME Info-Rada-Dnipro purchased 10 Kazhan E620 drones directly from the manufacturer for UAH 590,000 each, but then the configuration was different. At the beginning of the year, the company purchased 7 quadcopters DJI Mavic 3 fly more combo and 22 DJI Mavic 3t enterprise for UAH 4.3 mln.
Another 275 UAVs worth UAH 114 mln were purchased by the Executive Committee of the Kryvyi Rih City Council. In January 2023, it purchased 10 multicopters DJI Matrice 30T for UAH 612,000 each and 30 DJI Mavic 3, depending on the modification, for UAH 197,000-253,000 each. In September, 50 quadcopters DJI Mavic 3 Fly More Combo and 6 DJI Matrice with additional equipment for UAH 18.5 mln were purchased. In July — 50 DJI Mavic 3 fly more combo and 5 DJI Matrice 30T for UAH 10 mln. In March 2023, the city council purchased 4 Leleka-100 reconnaissance unmanned aerial systems for UAH 4.54 mln per set. The same UAVs were bought by the city council in February. Both contracts were concluded with the manufacturer Production and Innovation Company Deviro without bidding.
Luhansk Oblast comes second in terms of the number of purchased drones — 307 for UAH 52 mln. The largest number of drones in the region was purchased by the Property Department of the Lysychansk Military and Civil Administration — 109 items. It purchased 34 copters for UAH 9.3 mln in February 2023, another 45 for UAH 6.2 mln in March. However, it is impossible to determine which drones were purchased, since only the procurement report was published on Prozorro without specifying the make and model. In November 2022, this department purchased 18 DJI Mavic 3 Fly more combo quadcopters, and then 2 more copters (the contract was not published, so which copters precisely were purchased remains unknown). 
Another 71 drones for UAH 10.8 mln were bought by SE Sievierodonetskteplokomunenerho. In particular, the company purchased DJI Mavic 3 Fly More Combo, DJI Matrice 30T, DJI Matrice 300 RTK, DJI Mavic 3 Enterprise Thermal drones.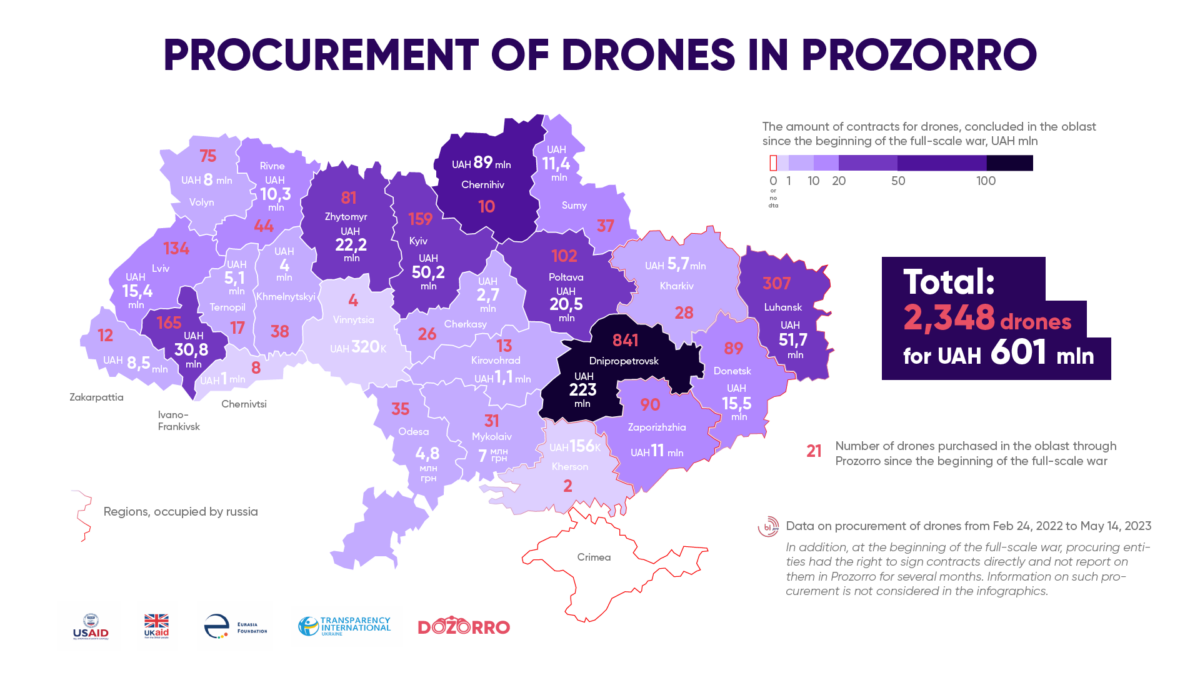 Ivano-Frankivsk Oblasts comes third, with 165 drones purchased for UAH 31 mln. The leader in the number of UAVS acquired in the region is the Kolomyya City Council. It accounts for more than half of the total — 75 items. In particular, the local council purchased 15 DJI Mavic 3 quadcopters, 3 Matrice 300 RTK drones, and 10 more DJI Mavic 3 in October last year. In December, 8 more DJI Mavic 3T drones, 4 DJI Matrice 30T drones, and 15 DJI Mavic 3 quadcopters were purchased.
65 drones for UAH 8.4 mln were acquired by the Department of Ivano-Frankivsk Regional State Administration for Resource Support. 24 quadcopters DJI complete with additional accessories for UAH 3.2 mln were purchased in early April. Another 10 such drones were purchased in March this year, 5 more — in April. 
According to the amount of concluded agreements, Chernihiv Oblast comes second after Dnipropetrovsk Oblast. Only 10 complexes of drones were purchased, but they cost as much as UAH 90 mln. Most of this amount is two procurement transactions of the Special Aviation Detachment of the Operative and Rescue Service of Civil Protection of the SES. It purchased two Raybird-3 complexes (ACS-3): for UAH 50 mln in August 2022 and for UAH 37 mln in November. The cost differs due to the configuration.
Anti-drone complexes
In addition to drones for our defenders, equipment that helps fight enemy reconnaissance quadcopters is also purchased through Prozorro. The most popular today are anti-drone guns — means to counter UAVs in the form of hand weapons. Their task is to suppress control channels, satellite navigation, and data transmission between the operator and the drone. In their method of action, the guns of the "anti-drone" system are similar to large air defense systems, but differ from them in much smaller sizes, the amount of manpower involved, the range of work, and the direction of action.
According to our estimates, during the full-scale war of russia with Ukraine, 28 anti-drone guns were purchased for UAH 27 mln through Prozorro. In particular, the following was purchased:
Drones became one of the key elements of this war. With their help, you can find a command post, a warehouse with ammunition, correct the fire on equipment, and, accordingly, stop the enemy when they approach the positions of our defenders. At the same time, like everything else in the war, drones are expendable materials. The head of the aerial reconnaissance center, Maria Berlinska, states that where there are no drones, people happen to become expandable. 
Let us remind you that as of April 23, since the beginning of the full-scale war, approximately UAH 601 mln has been spent on drones through Prozorro: more than 2,000 UAVS have been purchased.  However, let us note that most likely, these are not all the UAVs purchased through Prozorro. For some time, procuring entities had the right to sign contracts directly, without tenders — and report on it in the electronic system after the end of martial law.
According to information on the website, the Serhiy Prytula Foundation alone purchased more than twice as many drones for the army — 5,100. At the same time, Mykhailo Fedorov reported that the state contracted more than 3,800 UAV complexes within the framework of the "Army of Drones" project. More than half of them have already been sent to the front. We do not know if Prozorro contains information about these tenders, probably because they were purchased with the funds of donors. "Army of Drones" is a project launched by the General Staff of the Armed Forces of Ukraine and the Ministry of Digital Transformation; within its framework, drones are systematically purchased, repaired, and the defenders are taught how to use them.
The material was prepared within the framework of the USAID/UK aid TAPAS Project/Transparency and Accountability in Public Administration and Services.