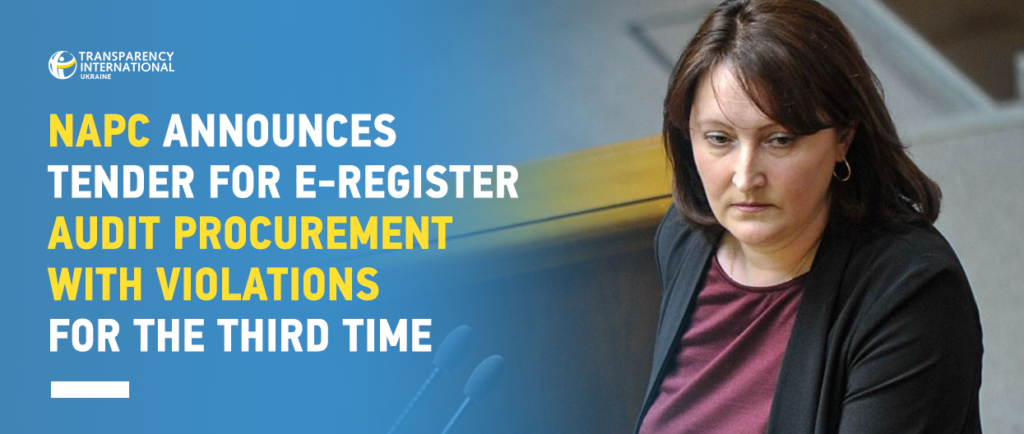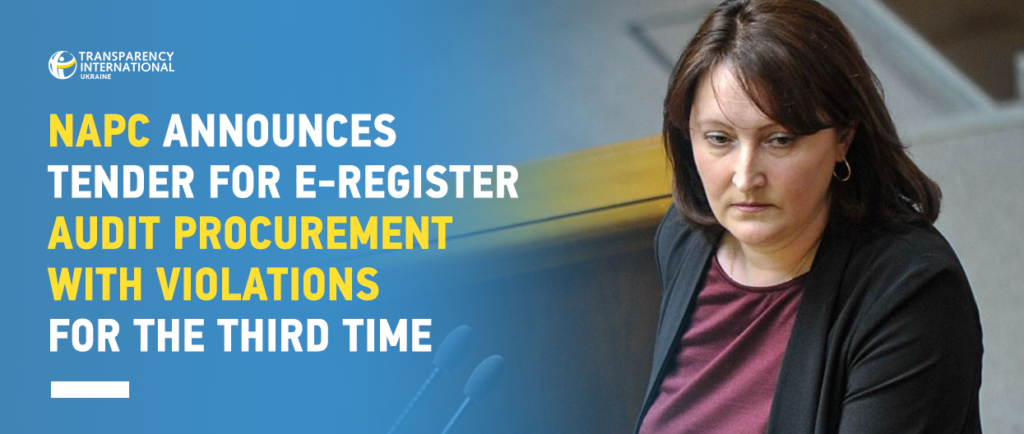 For the third time now, the NAPC announces a tender for procurement of audit services for the register of electronic declarations. On February 23, 2018, the Agency started another "open bidding" procedure in the ProZorro system.
Transparency International Ukraine notes that the new procurement again contains conditions which violate tender legislation. The NAPC ignored all recommendations and remarks publicly made by TI Ukraine before.
For instance, public procurement experts of Transparency International Ukraine previously drew attention to the following problematic conditions of the tender:
"…A participant must have special conditions for work with official use only information."
The requirement refers to a directive, which in its turn refers to National Special Communications. Therefore, there is a chance that participants who do not have access to state secret and do not have an expert conclusion from this institution will not be able to participate in this bidding. Requirements should be further developed to include a point that the winner can obtain the necessary documents after tender completion. In addition to that, it is advisable to add a specific list of all documents required from the participants.
"A participant must use exclusively licensed and research software with proven compatibility (certificate of compatibility or expert conclusion)."
This clause needs further clarification, however, "expert conclusion" may restrict competition since expert review is carried out by National Special Communications.
"certificate verifying… at least 5 years of experience on the telecommunication market of Ukraine and in the area of creation/administration of partitioned databases."
The requirement is discriminatory and violates the equality of national and foreign participants which is provided in the law on public procurement.
Besides, the procurement conditions enable specification (amendment) of the terms of the draft Agreement when it is conclduded with the winner. It violates the Law of Ukraine "On Public Procurement," since agreement conditions cannot be amended at the stage of conclusion. The agreement must be concluded in accordance with the draft agreement contained in the tender documentation.
In response to these proposals the NAPC made an emotional statement. The Agency claimed that if TI Ukraine's recommendations were followed, the audit would be conducted by "cheap amateurs from abroad."
Since the NAPC failed to announce the procurement without violating the law yet another time and demonstrated lack of understanding of expert recommendations, we believe that it attests to incompetence of the agency's management is yet another proof that the NAPC requires a full reset instead of occasional attempts to fix the mistakes of its officials.