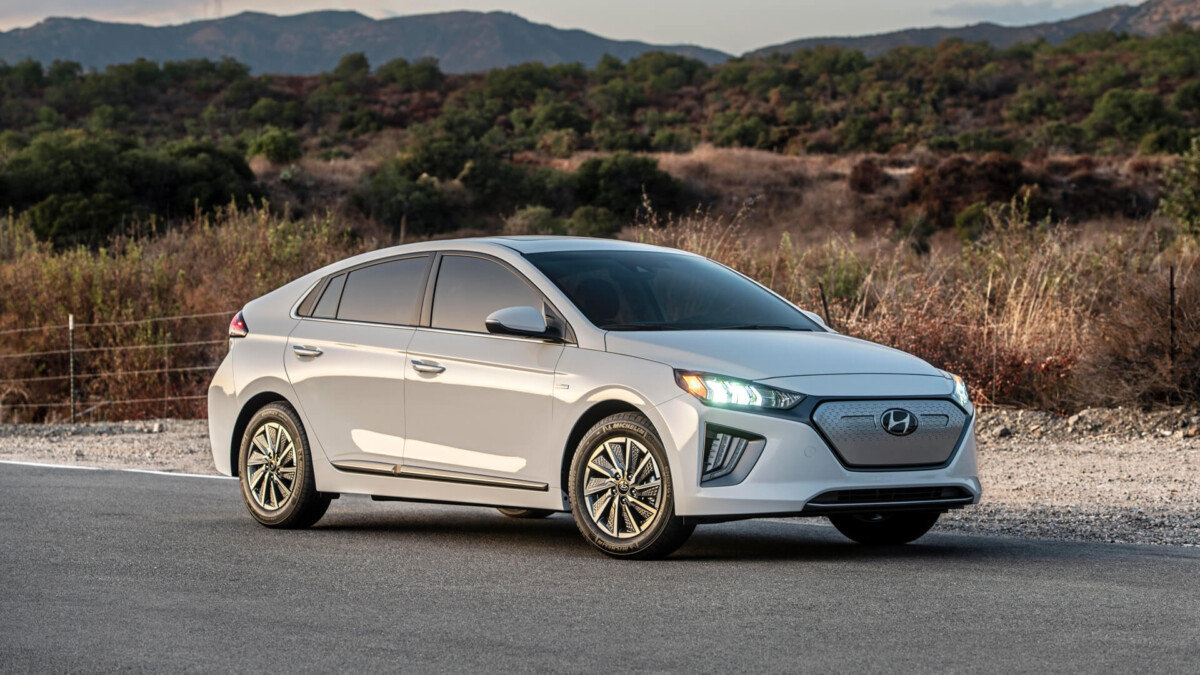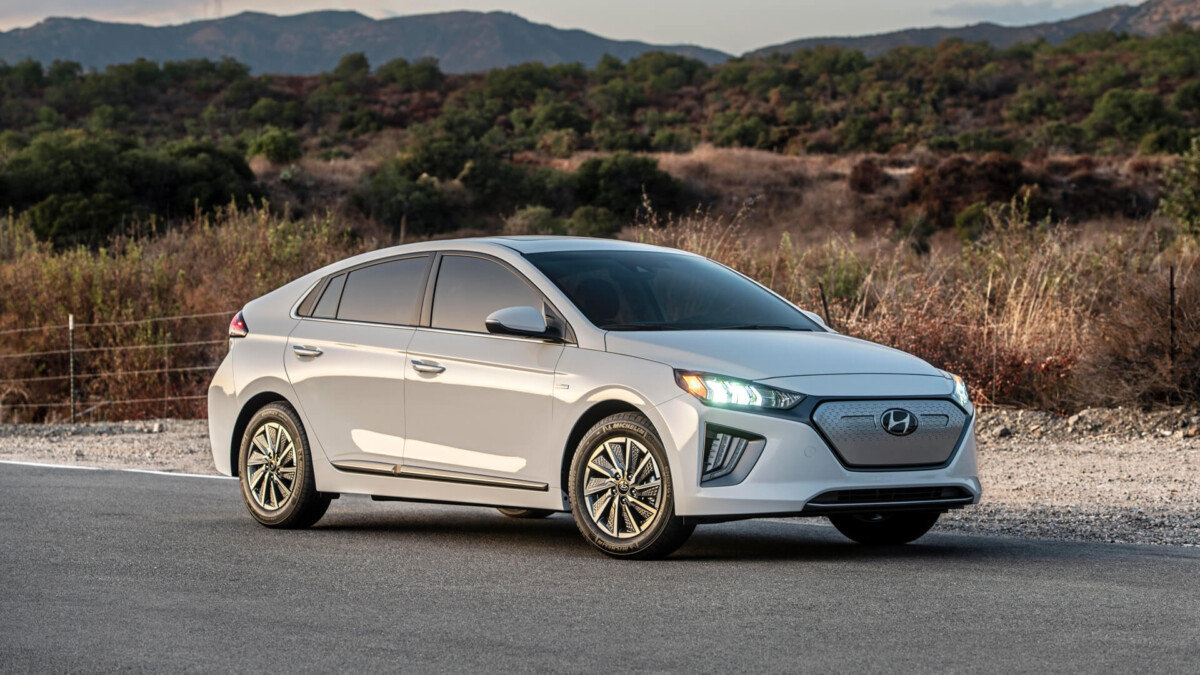 Billions of hryvnias from budgets are spent not only on roads, but also on vehicles to drive on them: school buses, emergency vehicles, public and other transport. The most interesting things relate to procurement of automobiles: not everyone can resist the temptation to buy an expensive car at the expense of the budget. Therefore, we looked into what automobiles were the most expensive in Prozorro in 2021, and which brands were bought the most. We also checked how individual government agencies replenished their fleets.
In 2021, 4,970 automobiles for UAH 3.6 bln were purchased in Prozorro. This is twice as much as in 2020. Most actively, government agencies were interested in cars in September-November. It was during these three months that they announced 46% of all tenders for cars.
The most popular models 
Most often, government procuring entities purchased Renault Duster. This is a compact and fairly budget-friendly crossover-SUV that can drive both on ordinary roads and on not too tricky overland. This year, 1,221 such cars were purchased, or 24.6% of the total number. National Police bought most Renault Duster cars in Prozorro — 575. Most of them are special-purpose automobiles; they are additionally equipped with an LED panel with flashing lights, a loudspeaker, a radio station for walkie-talkies, and a safe.
The second most popular model was Toyota Corolla. 291 such cars were purchased in a year. The National Police also purchased Toyota Corolla frequently — a total of 250 cars. The Poltava City Council purchased 7 Toyota Corolla cars, and the Prosecutor General's Office — 6.
Mitsubishi L200 cars came third in terms of sales in Prozorro. In total, 242 of these all-wheel-drive pickups were purchased in 2021. This is the only car model from the top five that was most often purchased, not for police officers. The State Forest Resources Agency of Ukraine increased its fleet by 57 Mitsubishi L200 cars: in November, it purchased 37 cars for the protection of hunting grounds, 20 cars more were bought it in December. 54 Mitsubishi L200 cars were also acquired by TOV Gas Transmission System Operator of Ukraine. 
The fourth place in the popularity of cars in Prozorro was taken by the Kia Sportage model. 220 such cars were bought for government agencies. Again, most of the cars were purchased by the National Police — 147 crossovers. 10 Kia Sportage cars were bought for the SBU and PrAT Ukrhydroenergo, another 6 — for the prosecutor's office.
The fifth comes Ford Transit, 209 of these cars were purchased. Among them are 65 special-purpose vehicles of the National Police, 60 armored tactical cash-in-transit vehicles of AT Oschadbank and 45 special-purpose vehicles of the National Guard of Ukraine.
5 Most Expensive Cars of 2021
Mercedes-Benz V-Class AVANTGARDE — UAH 3.3 mln
The centralized procurement organization of the Odesa regional council purchased Mercedes-Benz V-Class AVANTGARDE for the automobile enterprise for servicing the Odesa regional council and the regional state administration. This car managed to become a part of the rating almost at the last moment — the contract for it was signed on December 28. Although three participants entered the tender, none of them lowered their initial price during the auction. The procuring entity paid more than UAH 3.3 mln for a minivan with a 2-liter diesel engine and a capacity of 238 horsepower, which allows it to accelerate to a speed of 100 km/h in 6.4 seconds. Inside, it is decorated with Nappa leather, has luxury seats in the rear of the cabin, a Burmester surround sound system, a center console with a built-in refrigerator compartment, a sliding panoramic roof, and an MBUX multimedia system. On the dealer's website, the price of such a car starts from UAH 3 mln.
We called the procuring entity to find out why they needed such a luxury car. However, the automobile company agreed to respond only after an official written request.
Toyota Land Cruiser — UAH 2.8 mln
PrAT Ukrhydroenergo bought a Toyota Land Cruiser 300 for the "Directorate for the construction of the Dniester PSPP." The first show of this car took place in mid-2021. The car has all-wheel drive, a 3.4-liter gasoline engine with 415 horsepower, leather seats with perforations, a JBL speaker system with an amplifier and 14 speakers (with a subwoofer), as well as a multimedia system with a 12.3-inch color multi-function touch screen.
By the way, the construction of the Dniester PSPP was excluded from competitive bidding.
Volkswagen t6.1 Multivan – UAH 2.4 mln
In November, the Foreign Intelligence Service of Ukraine acquired two Volkswagen T6.1 Multivan UAH 2.4 mln each. The cars have 2-liter diesel engines with a capacity of 199 horsepower, all-wheel drive. Other features: Savona leather seat upholstery, Titanium Black color, Discover Media navigation system 20.3 cm with color TFT screen and Touchscreen function.
In November, AT Ukrtransnafta purchased almost the same car — Volkswagen T6.1 Multivan highline. It cost the company UAH 2.2 mln. 
Ford Ranger – UAH 1.9 mln
Three pickups for UAH 1.9 mln each were purchased by the state specialized enterprise Pushcha North. The cars have 2-liter engines with a capacity of 213 horsepower, all-wheel drive. By the way, this very the company tried to buy a Toyota Land Cruiser 150 Prado for UAH 1.7 mln at the beginning of 2021. The procuring entity justified the purchase by the need to have a forest patrol car because agricultural land in the Chernobyl zone is constantly under threat of fires. Then the purchase was canceled due to public exposure.
Volkswagen Touareg — UAH 1.8 mln
This car was purchased by the Security Police Department in the Dnipropetrovsk oblast. It has a 3-liter diesel engine with a capacity of 231 horsepower, all-wheel drive. The front panel, doors, and center console of the car are decorated with natural Silver Birch wood, in addition, it has a Vienna ErgoComfort leather interior. Front seats have a massage function, active air conditioning, and 14-position electric adjustment.
Unusual cars in Prozorro
Hyundai Staria
In September,  a multifunctional wagon car STARIA by Hyundai started selling in Ukraine. The company describes the car quite poetically: "Mimicking the simplified shape of a spaceship, the STARIA's exterior is inspired by a light line that illuminates the Earth's horizon at sunrise when viewed from space."
Probably, government procuring entities also love modern futuristic cars, since in 3 months of last year they purchased 14 brand-new Hyundai Staria cars through Prozorro. Depending on the configuration, the price for such cars varies from UAH 1.1 to 1.5 mln. In particular, Hyundai Staria is a part of the fleet of the Main Service Center of the Ministry of Internal Affairs, State Forest Resources Agency of Ukraine, ME of the Vasylkiv city council "Shelter for persons affected by gender-based domestic violence, "Kyiv City Center for Gender Equality, Prevention, and Counteraction to Violence, Ukrzaliznytsia,  Department of education of the Svitlodarsk city military-civil administration.
Electric Hyundai IONIQ
In addition to the already familiar Nissan Leaf electric vehicles, in 2021, Hyundai IONIQ was also purchased through Prozorro. According to our calculations, 5 such electric cars were purchased.
According to the official dealer, the new Hyundai IONIQ Electric provides 311 km of electric travel on a single charge. It is likely that economy and concern for the environment encourages procuring entities to buy electric cars.
The Ministry of Finance of Ukraine purchased 2 Hyundai IONIQ cars: Premium configuration cost UAH 900,000, while TOP configuration cost UAH 1.2 mln.  Another such electric car was purchased by Khmelnytskyi NPP and SE Derzhavtotrans NDIproyekt."
New Suzuki Jimny
The fourth generation of Suzuki Jimny, the legendary SUV from Japan, was introduced back in 2018. Although already in 2020, in some EU countries, Suzuki Jimny stopped selling due to non-compliance of the level of CO2 emissions with European environmental standards.
This small, light, and maneuverable car is adapted to overcome even extreme conditions. Probably, it was the off-road characteristics of the Suzuki Jimny that interested Ukrainian procuring entities. In 2021, 14 such SUVs were purchased through Prozorro, and all of them were purchased by national forestry enterprises. In particular, Suzuki Jimny replenished the fleet of the Krasnopillia, Luhyny, Ovruch, Sumy, and other forest farms. The cost of the car, depending on the configuration, was UAH 610,000–670,000.
A car for vaccination
To encourage people to get vaccinated, at least several cities organized a prize draw among those vaccinated. In Mukachevo and Vinnytsia, local authorities decided to go to even further lengths — in both cities, the main prize was a car.
In Mukachevo, it was a 2021 Renault Duster. It cost the city council UAH 400,000. In Vinnytsia, even more was spent on a car for the drawing. There, local authorities paid UAH 680,000 for a Toyota Corolla. The drawing in Vinnytsia was not without suspicion because the son of a local judge won the car.
Who purchased the most cars?
National Police of Ukraine
The National Police and its regional units come first in this rating. In 2021, they bought 1,321 cars for UAH 820 mln. For the most part, these are specialized vehicles fit with additional equipment. The most popular models were the Renault Duster, Toyota Corolla, Kia Sportage, Peugeot 301, and Ford Transit. Toyota Camry, Suzuki SX4, Mitsubishi Outlander, Nissan Leaf, and other cars were also purchased for police officers.
Security Service of Ukraine
 The SBU and its regional units bought 250 cars for UAH 202 mln. In particular, they acquired 65 Toyota Rav4 cars and 50 Hyundai Tucson cars (23 all-wheel drive crossovers and 27 front-wheel drive cars). Other car brands were also bought in oblasts. For example, the SBU Department in the Lviv oblast purchased a Mitsubishi Pajero Sport for UAH 1.2 mln and Skoda Kodiaq sportline for UAH 1.2 mln. The SBU Department in the Kharkiv oblast bought Subaru Forester for UAH 1.3 mln and Toyota Hilux for UAH 1.2 mln.
Ministry of Justice of Ukraine
The fleet of the Ministry of Justice and its regional units has increased by 154 vehicles this year. It cost the Ministry UAH 70 mln.  Most often, Citroen C-elysee was purchased — 52 cars, almost all of them were ordered by the ministry itself.
State Forest Resources Agency of Ukraine
In 2021, the State Forest Resources Agency of Ukraine purchased 59 vehicles for UAH 58.6 mln. 57 of them are Mitsubishi L200 all-wheel drive pickups. They conducted 2 procurement transactions: in September and in October. Moreover, the Agency purchased an all-wheel drive Peugeot Fl3008 for UAH 1.6 mln for technical support of hunting grounds protection and Hyundai Staria for UAH 1.5 mln.
State Bureau of Investigation
The State Bureau of Investigation, together with its regional units, spent UAH 41 mln on 45 cars. The most expensive items in their fleets were 4 all-wheel drive Volkswagen Transporter T6 UAH 1.7 mln each and Ford Transit Kombi for UAH 1.2 mln. Mazda 6 and hybrid Toyota Camry cost UAH 1 mln each, respectively.
Fleet depot of the Verkhovna Rada of Ukraine
The fleet of the Verkhovna Rada increased by 38 vehicles worth UAH 36 mln. A Toyota Camry was purchased most often in the comfort configuration — 32 cars for UAH 852,000 each, however, there are also more expensive versions. For example, there are 2 of the same Toyota Camry, only in the Premium + configuration, worth UAH 1.2 mln each. 2 more Toyota Land Cruiser Prado and 2 more Toyota Proace Verso cars were purchased — UAH 1.4 mln each, and UAH 1.6 mln each, respectively.
Foreign Intelligence Service of Ukraine
The Foreign Intelligence Service of Ukraine (also known as military unit K1410) bought 34 cars worth UAH 31 mln. Its most expensive cars were two Volkswagen T6.1 Multivan UAH 2.4 mln each, two Volkswagen T6.1 Kombi UAH 1.7 mln each, two 2.7-liter diesel Toyota Land Cruiser Prado UAH 1.5 mln each, and one 4-liter petrol Toyota Land Cruiser Prado worth UAH 1.4 mln.
Prosecutor's office
The Prosecutor General's Office of Ukraine and its regional units have increased their fleet by 37 vehicles, spending more than UAH 22 mln. Interestingly, all of them bought cars, the cost of which did not exceed UAH 600,000 per unit. For example, the Dnipropetrovsk Regional Prosecutor's Office purchased two used Toyota Camry 2017 with a mileage of up to 70,000 km, one in June, the other one in November.
You can also check which cars were purchased by state or local authorities, as well as other procuring entities. Look for them in the table in the "Organizer" field.