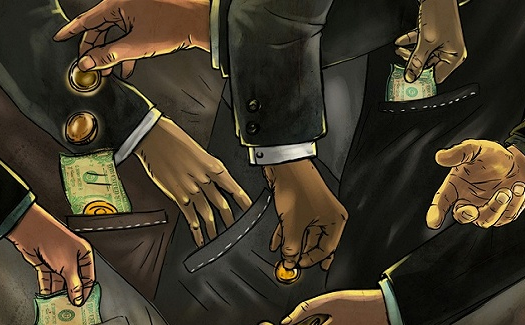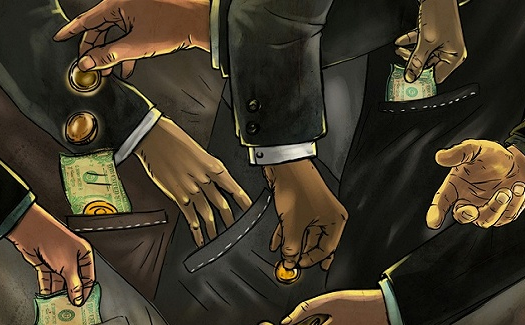 The volume of russian public procurement in 2021 amounted to RUB 29.1 trln, in 2020 — RUB 28.8 trln, in 2019 — RUB 29.4 trln. At the current exchange rate — this is approximately USD 460 bln and a third of russian GDP.
At the same time, almost half of russia's public procurement products are imported goods. In 2021, the state purchased 61% of the domestic market, in 2020 — 57%, and in 2019 — 49%. That is, russia's economy is substantially dependent on imports. Despite the statements of russian politicians, it will not be possible to quickly replace everything that was previously purchased in Europe and the United States.
Even today, the state structures of russia continue to buy foreign goods. In particular — foreign cars. For example, the Moscow Academic Satire Theatre purchased a Volkswagen Passat. The center of sports development of the Murmansk region wants to manage to acquire a Renault Duster, before the moscow Renault plant begins to produce Moskvitch. Kalmyk State Puppet Theatre "Jangar" conducts bidding for a Ford Transit minibus. The All-russian State Broadcasting Company tries to buy a Kia Sportage.
How procurement takes place in russia
State tenders in russia are conducted in accordance with two laws: 44-FZ and 223-FZ. The first one regulates the procurement of state structures and organizations wholly owned by the state. The second one regulates the procurement of companies owned by the state by 50% or more.
For public procuring entities, there are as many as 10 methods of procurement: competitions and auctions of various types, requests for price quotations (competitive), and procurement from a single supplier (non-competitive). Eight federal e-trading platforms are provided for such procurement.
The rules for choosing a procedure in russia are quite confusing. You can buy directly for up to RUB 600,000 and apply an electronic request for quotations — up to RUB 3 mln. At the same time, these procedures have their quota for the year: they should not exceed a certain percentage of all procurement or the amount. That is, if the procuring entity exhausts this quota, then they have to conduct auctions and competitions for any amount. However, the quota of direct contracts, for example, will not cover the contracts, concluded after an unsuccessful competitive procurement.
As for competitive procurement, it is not easier. In russia, there are auctions that are similar to our open bidding, but without non-price criteria. If non-price criteria are used in procurement, this is a different procedure — a competition. Auctions can be open and closed electronic, as well as simply closed. Competitions can be open electronic and closed paper. Yes, there is still paper procurement in russia.
And all this is completed by the endless exceptions to what you can buy directly without restrictions. For example, everything necessary to provide the president, works on mobilization training. The exceptions also include the procurement by cultural institutions and the procurement of medical devices.
The companies that are 50% or more state-owned, in fact, independently develop their procurement provisions. Their law contains only general provisions. The state company is not limited in the choice of platforms for procurement. There are more than 300 of them currently.
Russian military structures purchase weapons and ammunition at closed auctions. This is a separate non-public type of procurement: procuring entities personally invite suppliers to participate in the tender. However, the military had to purchase toilet paper, stationery, and other household items at open auctions as well as the rest of the procuring entities. However, before the russian invasion of Ukraine, the kremlin decided to conceal public procurement of law enforcement agencies and agencies. Since 2022, the government of russia has allowed rosgvardia, the federal security service (FSO), the federal security service (FSB), the ministry of defense, and the foreign intelligence service to classify their public procurement. Rosgvardia substantiated the classification of its procurement by being "a state military organization intended for ensuring state and public safety, protection of human and citizen's rights and freedoms. The FSO proposed to classify its state contracts because foreign intelligence was interested in them, as well as "in connection with the increase in the number of threats, including terrorist ones."
Analytics of procurement
Russia has no tools for public procurement analytics — analogues of Ukrainian BI Prozorro or Clarity. It is possible to obtain analytics in the public procurement market of russia only with the help of separate services of electronic platforms. Free versions of such platforms are very limited in capabilities and functionality.
Corruption 
According to the study of the Institute for Public Administration and Municipal Management of the Higher School of Economics, the average level of rollbacks in public procurement of russia is 22.5%. 
In 2021, researchers anonymously interviewed more than 1,200 representatives of companies involved in the public procurement system. They found that more than two thirds (71%) of suppliers encountered corruption in the public tenders. Respondents named different sizes of the bribe: from 3 to 65% of the cost of the state contract. Transparency International Ukraine conducted a similar survey of Ukrainian business in 2019. Less than a quarter of respondents encountered corruption in Prozorro.
On average, the size of the rollback in russia is almost the fifth part of the amount of the state order. And the total amount of bribes in the field of public tenders is estimated at almost RUB 6.6 trln — this is about 5% of russia's GDP or 35.3% of the revenue part of the federal budget. Researchers note that more funds account for corruption in public procurement than the budget allocates for education or health care.
According to the Federal Antimonopoly Service, illegal corruption schemes are most commonly used in the construction sphere (34%) and during road repairs (27%). Therefore, corruption is most common in the most expensive tenders.
Competitiveness and success
Over the past three years, approximately 65-69% of public procurement (by cost) in russia has been conducted uncompetitively. For the procurement of state-owned companies, this percentage is even higher — 78-80%. For comparison, in Ukraine, non-competitive procurement accounts for approximately 20% of procurement.
According to the results of the study of the Laboratory of Empirical Analysis of the Enterprises and Markets of the Higher School of Economics, procuring entities mainly conclude direct contracts in order to "protect themselves from dishonest suppliers." At the same time, more than 60% of procuring entities faced the supply of goods, works, and services of poor quality.
According to another study of the same Institute, almost 48% of public procurement (by cost) do not take place in russia.
. For the procurement of state-owned companies, the percentage of unsuccessful transactions is lower — less than 22%. However, they conduct competitive procurement much less frequently.  In the example of russia, you can see why it is important for procurement to take place transparently and competitively. A large percentage of non-competitive bidding leads to a high level of corruption. That is why it is important for Ukrainian procurement to return to the competitive channel.
Instead, we wish russian corrupt officials health and welfare. Glory to Ukraine!