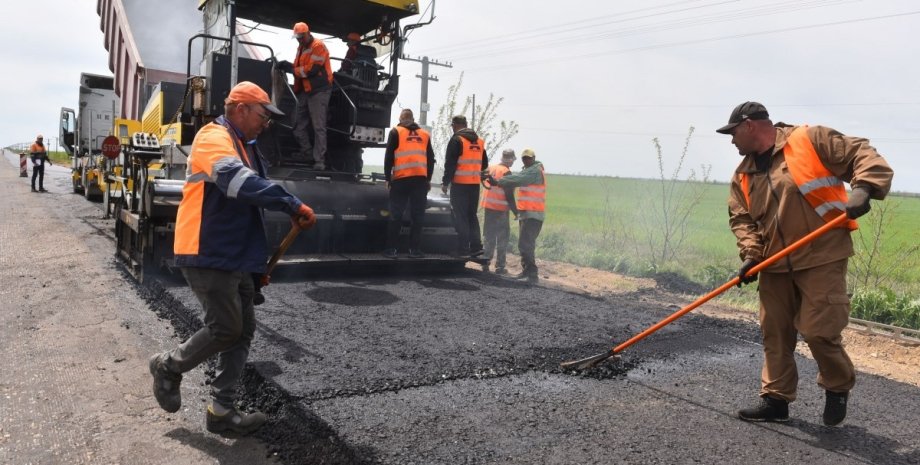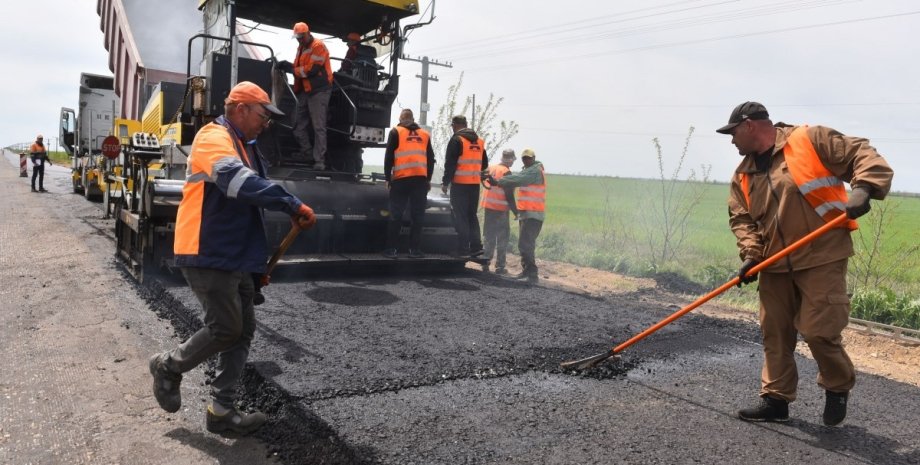 According to spending.gov.ua, on February 24, road services in the regions paid UAH 1.8 billion under new contracts. Only 3% of this amount was paid under agreements that were concluded in the Prozorro electronic procurement system. 97% are direct contracts with suppliers.
Accordingly, most of the information about whom and for what the bodies of Ukravtodor pay public funds is non-public. We are not aware of the final amount of the concluded contracts, as well as the works to be performed by the contractors. Probably, the UAH 1.8 billion of expenses that are visible now are only advance payments.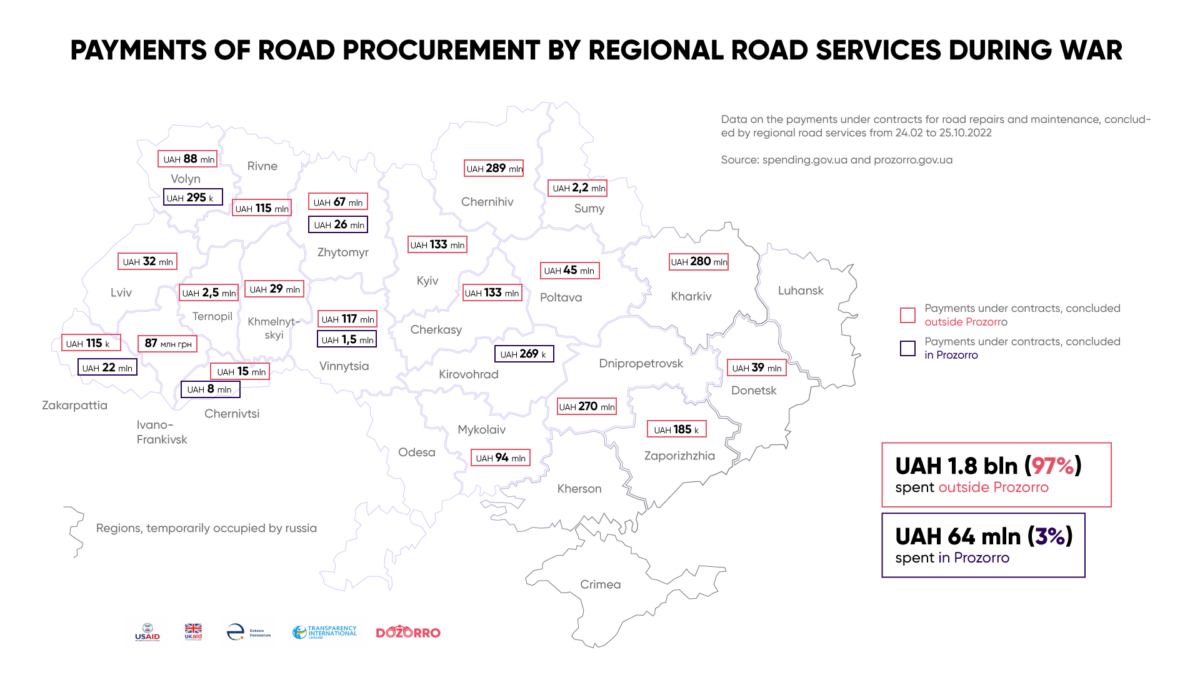 Some companies that were paid hadn't had contracts with road services previously. 
The road service in Ternopil Oblast concluded a contract with the LLC "Center for Safety and Comfort," which had never participated in the Prozorro bidding before. Judging by the purpose of payments, the contract concerns the operational maintenance of roads. LLC "Center for Safety and Comfort" was founded at the end of last year in Ternopil. According to the main economic activity code of the firm, it is a private security service. According to the clarification provided by the road service, they bought security services for costly weighing-in-motion devices. However, this information was not publicly displayed on Prozorro.
The road service of Ivano-Frankivsk Oblast paid only to LLC PBS. No other company received funds from this procuring entity under contracts concluded after February 24.
When there are no transparency and competition, the risk of corruption increases.
"In the first months of the large-scale invasion of Ukraine by Russian troops, public procurement was allowed to be conducted without Prozorro because it was more important to close the urgent needs. However, at the beginning of the summer, the system was adapted to new challenges, and now procuring entities have to conduct competitive procurement for the most part. Mostly, there is no need to hide information about the contracts of state bodies, except in the military and energy spheres," says Volodymyr Datsenko, Project Manager of Transparency International Ukraine.
Let us remind you that recently, journalists of the "Schemes" and "Ukrainska Pravda" published an investigation about how a company of a friend to the head of the Dnipropetrovsk RMA received UAH 1.5 billion for roads in the oblast during the war.
The material was prepared within the framework of the USAID/UK aid TAPAS Project/Transparency and Accountability in Public Administration and Services.