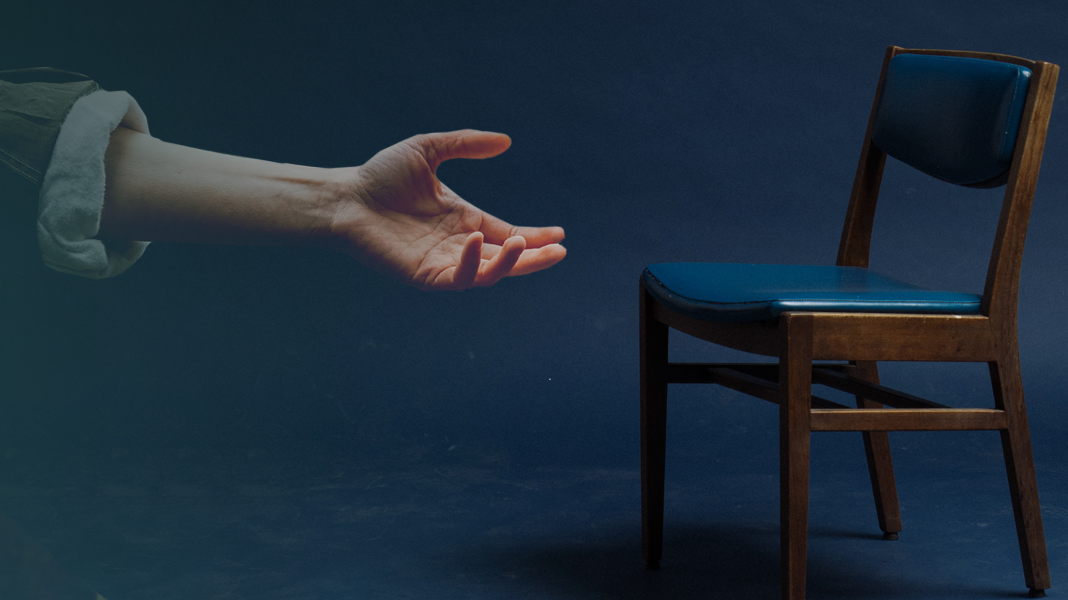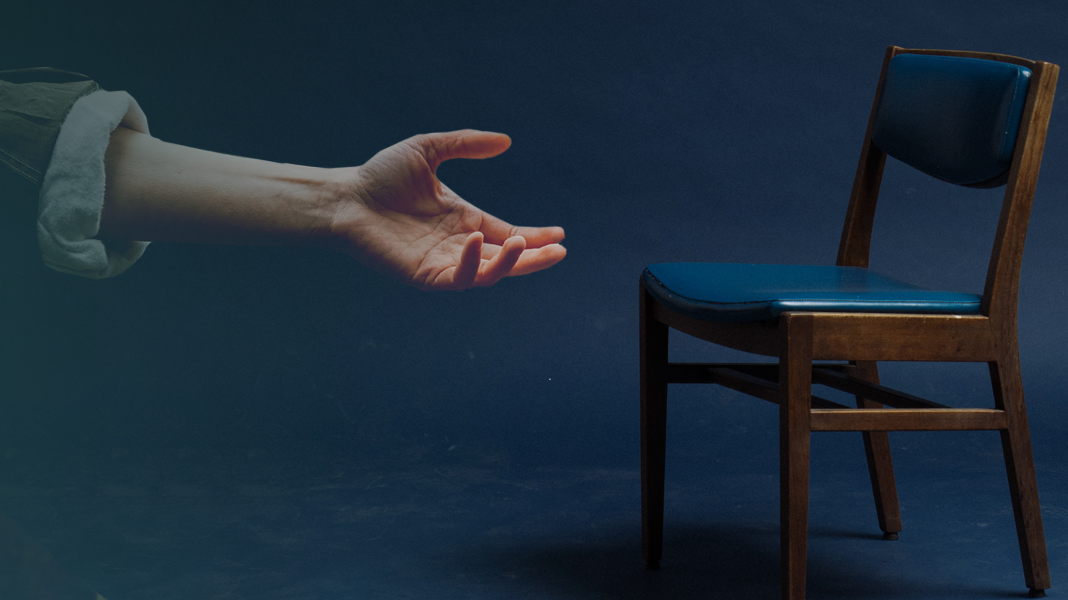 The competition for the Head of the National Agency for Corruption Prevention has started.
The Selection Board has just held its first meeting where it decided on the key aspects of its further work. The members of the Board have voted for co-chairs of the Commission: TI Ukraine's Head of Legal Kateryna Ryzhenko and international expert Tilman Hoppe. The Board has also approved the procedure of its work, the criteria and assessment methodology of the candidates and the terms and time frame of the competition itself.
The Board has decided that the selection will take place in four rounds: application review, general skills test, personal interview and open voting. The application deadline is November 19. All the information about the candidates will be publicly available.
In December, the Board will interview shortlisted candidates and announce its decision by the end of the year.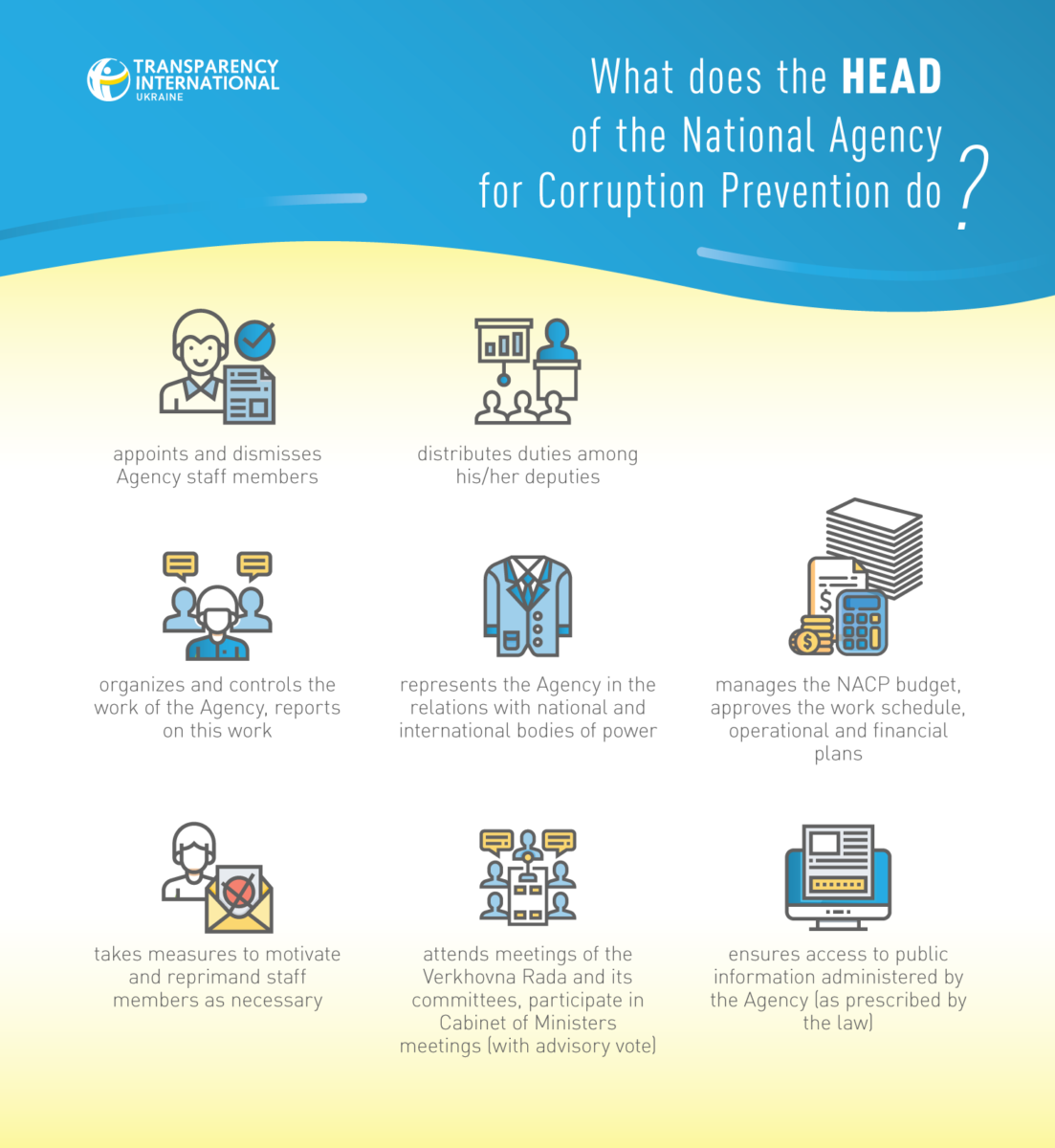 Board members have also voted for the list of requirements to the candidates, which will be published on the Cabinet of Ministers website in the near future.
"It is important to us that the Head of the NACP should be selected in an honest, transparent way," says co-chair of the Selection Board and TI Ukraine's Head of Legal Kateryna Ryzhenko. "Taking into account the previous shortcomings in the work of this institution, in preparation and organization of the competition, we need to include all the necessary safeguards to keep the history from repeating itself. This means months of hard work. But we are ready for these challenges."
As a reminder, the Selection Board for the Head of the NACP consists of six members. Three of them were recommended by international donors and three more — selected by the government. The Board consists of Kateryna Ryzhenko, Vitalii Shabunin, Olha Kobylynska, Tilman Hoppe, Goran Klemenčič and Michael Sears.
All the members of the Commission have an impeccable reputation, high professional and personal qualities and significant experience in anti-corruption activity. Under the Law, the Selection Board's term of office constitutes two years within the day of appointment.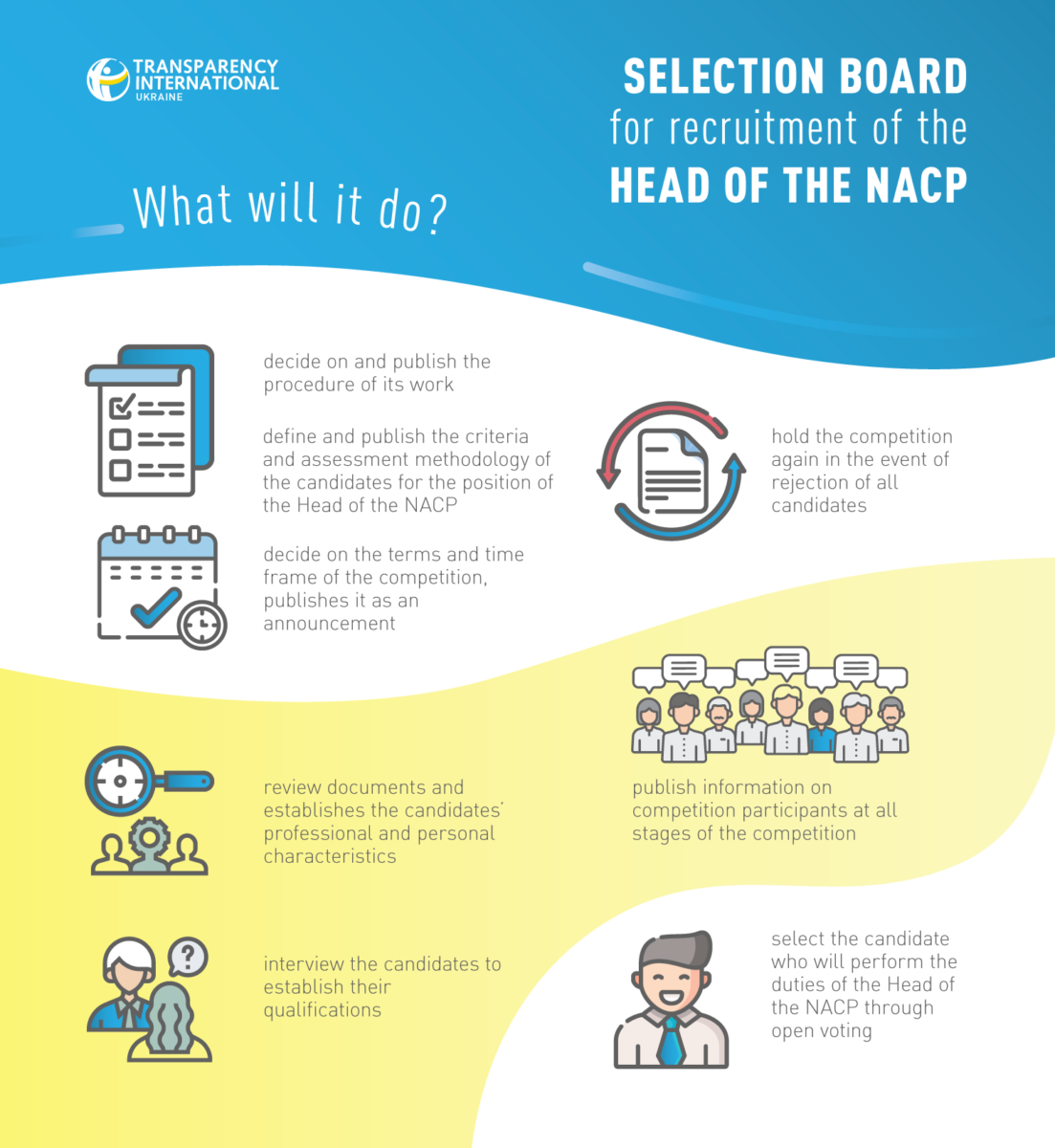 For reference:
Transparency International Ukraine is an accredited chapter of the global movement Transparency International with a comprehensive approach to development and implementation of changes for reduction of the corruption levels. 
TI Ukraine has administered and transferred to the government such electronic systems as ProZorro, ProZorro.Sale, eHealth, and E-Data. Our other ongoing projects include the City Transparency Ranking and building of the DOZORRO community for control over public procurement.
For media inquiries: Olesia Koval, [email protected], 093-808-82-78.
It is important to us that the Head of the NACP should be selected in an honest, transparent way.
Kateryna Ryzhenko, Head of Legal, TI Ukraine