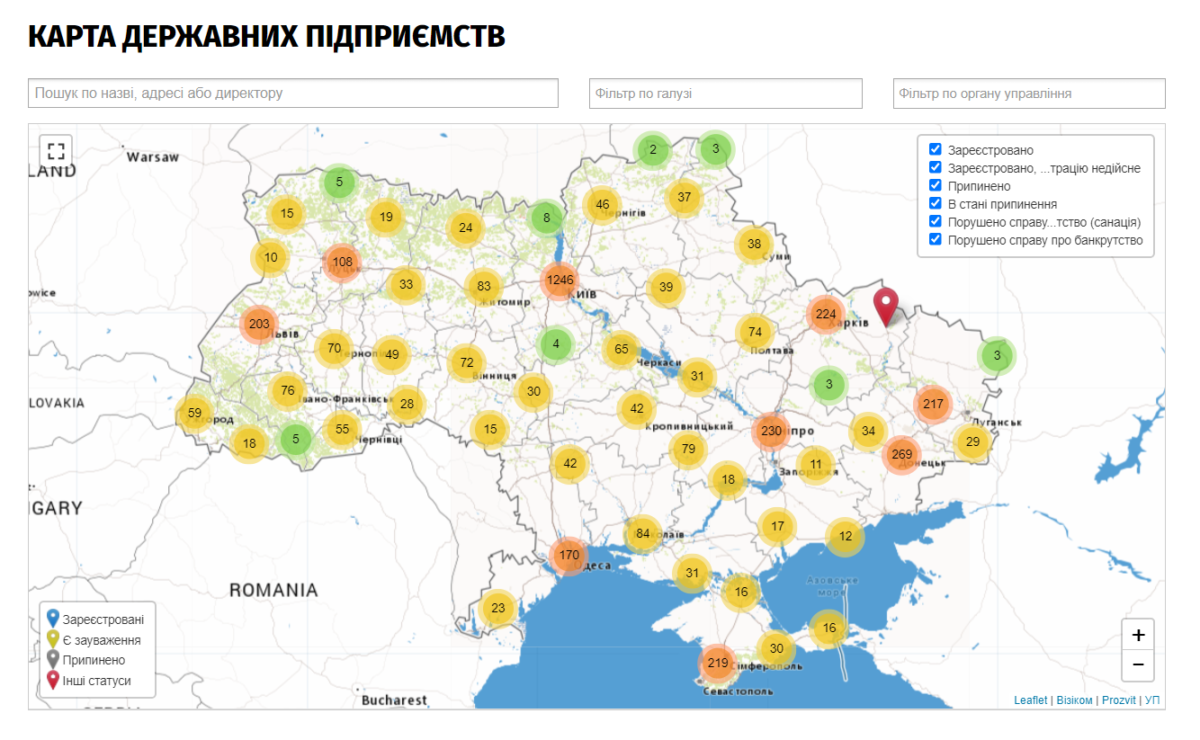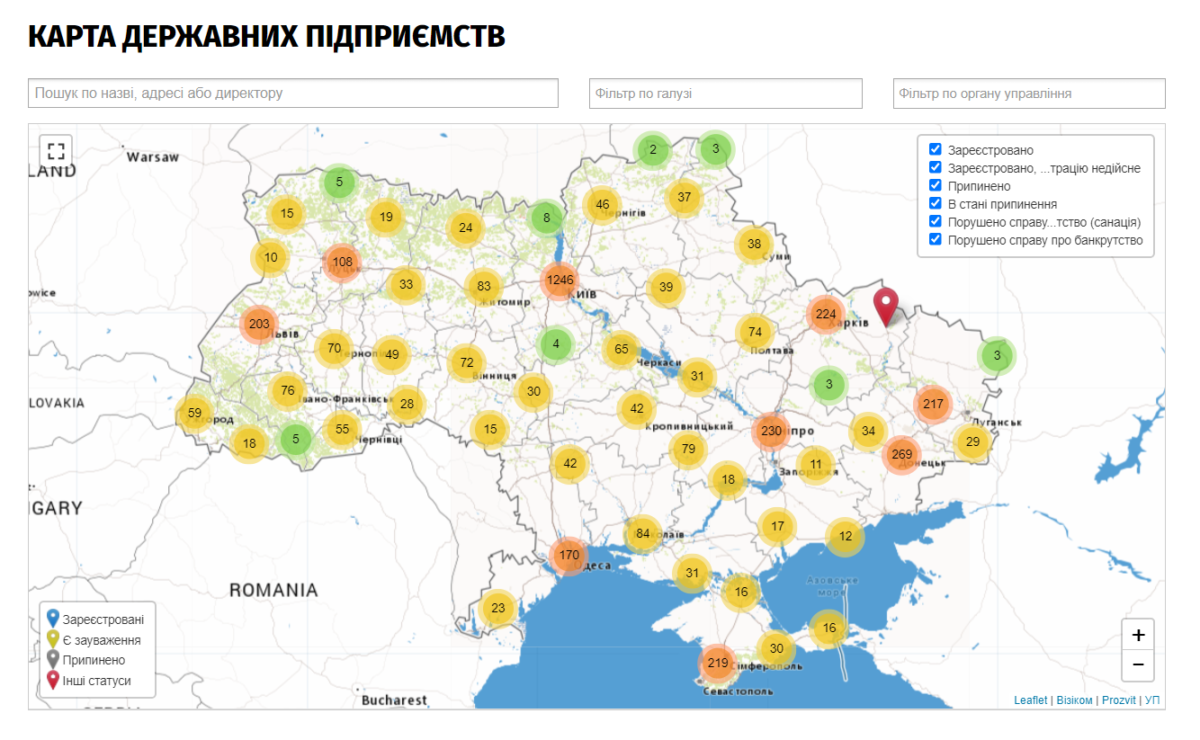 Map of state enterprises* is a tool designed to help ensure transparency and accountability of state-owned companies and draw attention to their activity.
It allows you to understand which SEs are located on the territory of Ukraine, see their financial indicators and management bodies. By clicking on a specific state enterprise, the reader can go to additional services, view declarations of SE employees and procurement on Prozorro.
"Due to weak control mechanisms and an unsatisfactory level of transparency, SEs can be a source of corruption risks and damage to the state. The map also draws attention to these businesses and should help journalists or citizens find the necessary information," says Ivan Lakhtionov, deputy director.
Let us remind you that according to the SPFU, there are 3,733 state enterprises in Ukraine. However, not all of them are functioning, and SE performance indicators are often unsatisfactory. More than 1,000 state-owned companies must be declared bankrupt and dissolved. Managing such a large number of SEs requires a significant resource and is inefficient. It is for this purpose that a large-scale privatization has been unblocked in Ukraine.
*This tool was created thanks to the partnership of Ukrainska Pravda, Transparency International Ukraine, and the Media Development Fund of the US Embassy in Ukraine.