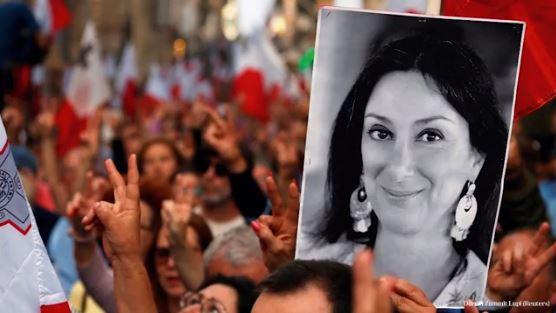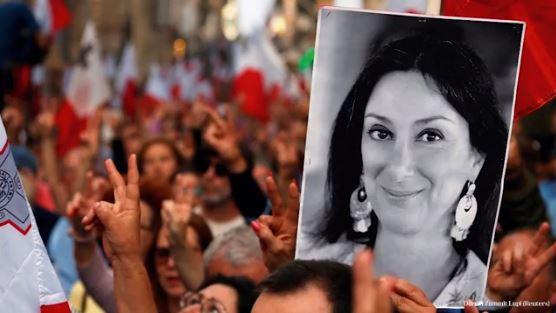 Transparency International proudly announces that the late Maltese journalist Daphne Caruana Galizia and Spanish whistleblower and campaigner Ana Garrido Ramos have been selected as winners of the 2018 Anti-Corruption Award. The awards were presented at a ceremony at the 18th International Anti-Corruption Conference (IACC) in Copenhagen this evening.
Daphne died at 53 because of a bomb in her car. "The bomb that took Daphne away from us extinguished the most powerful voice we ever had in our country's fight for integrity," said her son Matthew receiving the posthumous award on her behalf.
Through her reporting, Daphne Caruana Galizia exposed corruption scandals involving influential politicians and others in Malta and abroad. Since her murder on October 16th, 2017, Maltese authorities have initiated criminal proceedings against her alleged killers, and an inquiry into whether anyone else should be charged.
In 2009, Ana Garrido Ramos delivered a 300-page dossier to a Spanish trade union containing evidence of corrupt practices within the Boadilla Town Hall, her former place of employment. What began as an investigation into corruption in a local town hall expanded into a larger investigation, later dubbed the "Gürtel case". It exposed a scheme involving kickbacks for government contracts headed by a Spanish businessman who provided donations and bribes to the then-ruling People's Party. Her claims as a whistleblower and key witness contributed to the downfall of the Mariano Rajoy government in June 2018. On the other hand, Ms Garrido Ramos has suffered a virulent campaign of harassment.
"Unfortunately, in Spain, the system ruins the life of the corruption complainant. On the other hand, the corrupt are usually rewarded with promotions and perks. Spain urgently needs an effective law to protect whistleblowers; it is an essential tool to eradicate corruption. But citizens cannot sit idly by waiting for the world to change, each of us must be part of that transformation," said Ana.