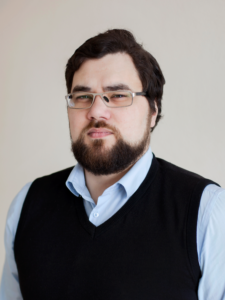 OLEKSII DANYLIUK
Lawyer
Coordination of legal interaction with Asset Recovery and Management Agency (ARMA)
Areas of Expertise:
analysis and preparation of changes to regulatory acts
study of best international practices of asset management
development of regulations, policies and other legal paperwork
support of the activity of the Public Council
Oleksii Danyliuk has a master's degree in Law which she got in Taras Shevchenko Kyiv National University in 2012. He has experience with municipal and economic communities as a lawyer and department manager. He also worked as a consultant on economic legal issues.