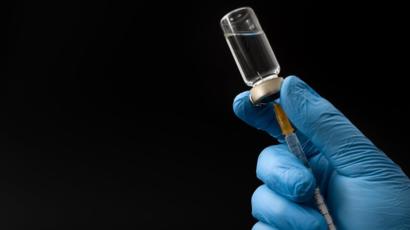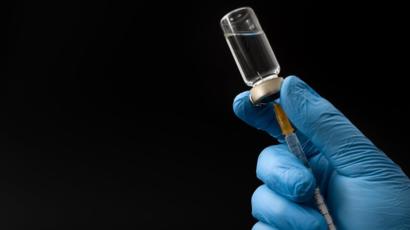 On April 7, the Parliament passed the draft law pursuant to which healthcare workers will receive insurance payouts if they become disabled or die because of COVID-19. In fact, some hospitals started insuring their staff not just against death, but also against the disease itself at the very start of the epidemic. We decided to research such tenders in Prozorro.
As of May 8, there are 2758 confirmed cases of COVID-19 among healthcare workers in Ukraine. 19 of them have died from complications. Most healthcare workers with COVID-19 are based in Chernivtsi, IvanoFrankivsk, Ternopil and Rivne oblasts.
What Has the Parliament Passed?
Yesterday, on May 7, the Parliament passed draft law No. 3376-1 to amend the Law of Ukraine "On Protection of the Population against Infectious Diseases." The draft law has been supported by 340 MPs. The Law stipulates that the government provides insurance payouts if they become disabled as the result of COVID-19 or die from COVID-19.
If a healthcare worker becomes disabled, the government will pay them UAH 630,000. The family of a healthcare worker who dies from COVID-19-related complications will constitute UAH 1.5 million.
Procurement of Insurance against COVID-19 for Healthcare Workers in Prozorro
The Law passed on April 7 actually does nothing to protect healthcare workers if they just come down with COVID-19, since the financial assistance is provided only in case of disability or death.
However, some healthcare establishments have started insuring their staff against COVID-19 infection independently even before the Law was passed, buying such services via Prozorro.
As of April 7, 3,616 healthcare workers had been insured against COVID-19 in Ukraine. 23 tenders were held in Prozorro for a total amount of UAH 919,220.
Sumy, Dnipro and Zakarpattia oblasts have insured more healthcare workers than the others.
Sumy oblast is among the first that started ensuring its healthcare workers: the first tenders were held back in March. Three healthcare establishments insured their employees. Most tenders, however, were held in April.
The majority of tenders were done with the use of non-competitive procedures (through direct agreements with the insurance companies). Yet, there were some healthcare institutions which tried to procure services through competitive bidding. However, most tenders were unsuccessful, since no participants submitted bids.
For instance, Khmelnytskyi Oblast Center of Urgent Medical Aid and Catastrophe Medicine wanted to insure 1,215 healthcare workers against COVID-19 infection, but the tender was invalid because no proposals were submitted. The hospital has not yet announced any new tenders.
Insurable Event: Payouts to Healthcare Workers
The period of insurance of healthcare workers against COVID-19 usually constitutes one year. Depending on the company and insurance program, the healthcare workers may receive:
UAH 5,000-15,000 in case they contract COVID-19;

UAH 10,000-40,000 in case of death.
Taking into account the low salary of most healthcare workers, even this little money will considerably support the healthcare workers if they come down with COVID-19.
Company U.S.I Is Leader of Healthcare Staff Insurance in Prozorro
According to our calculations, U.S.I. entered into the highest number of agreements for insurance of healthcare workers if they get infected with COVID-19. During March, April and May it entered into 18 agreements for a total amount of UAH 778,000.
U.S.I. was founded in 2003. Its primary activity is other types of insurance (except for life insurance). In April 2020, U.S.I. merged with Ukrfinstrakh company.
According to YouControl, the final beneficiary of U.S.I. is Oleksii Kocherev. In 2012, he ran for the Parliament with Natalia Korolevska's party.
U.S.I. participated in 190 tenders in 2019 and 2020 (90% of them being non-competitive), which resulted in 173 agreements for UAH 3.6 million total.
The company provides insurance services against COVID-19 not only to healthcare workers but to any individuals of ages 3 to 65; it offers two insurance programs.
The "in-patient" program offers insurance payment of  UAH 200-400, and a payout of UAH 20,000-40,000 in case of disease.
In the "out-patient + in-patient" program, the insurance payment is UAH 460-960, and in case of the disease, the payout is UAH 23,000 to UAH 46,000.
It should be noted that there are agreements in the system where the procuring entity is a healthcare establishment, the procurement item is insurance services, but there is no agreement available in the system. It is possible that these are agreements for insurance against COVID-19 as well, but we disregarded them in our analysis.
DOZORRO is a project of Transparency International Ukraine designed to ensure fair play in the public procurement sector.
The project team has created and maintains the monitoring portal dozorro.org, as well as the public and professional BI Prozorro modules. In addition, the project is building DOZORRO community — a network of civil society organizations which monitor procurement and report violations to supervisory and law enforcement agencies.