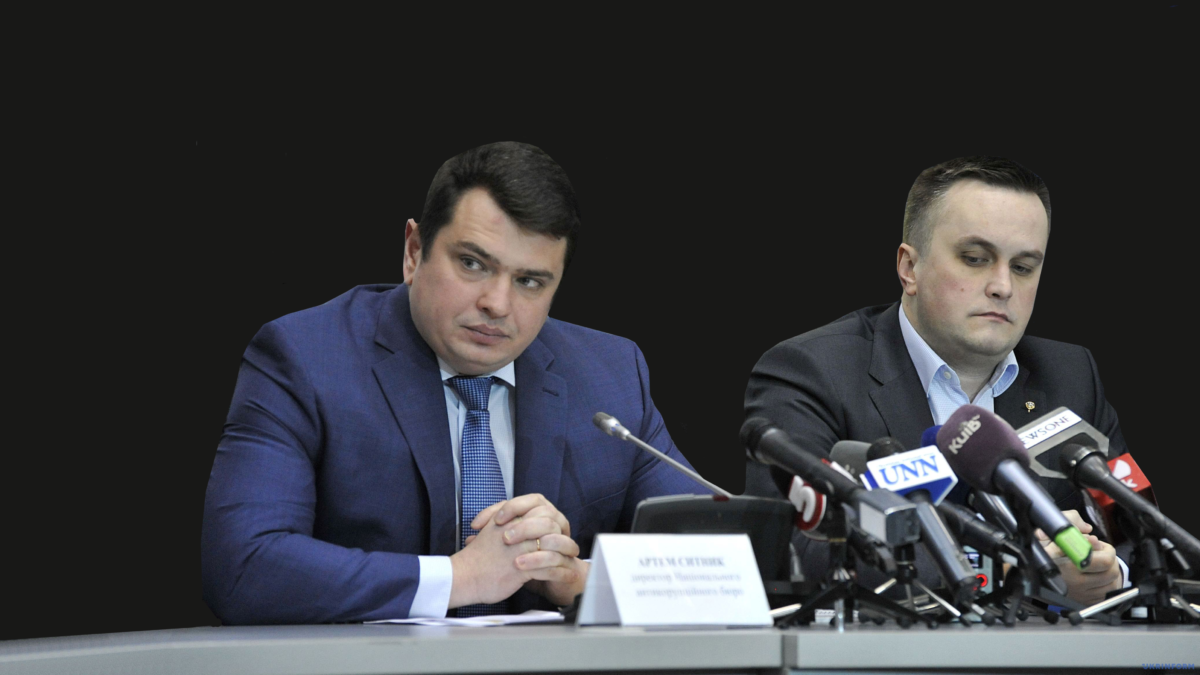 Quote of the day: "Wait a little bit. You've waited for so long, just hold out a little bit more."
This is just one of many things that we remember from the briefing of NABU director Artem Sytnyk and head of the SAPO Nazar Kholodnytskyi. That's right, they were together and the meeting was quite productive.
Here are some key outtakes.
— 139 individuals were involved in corruption-related crimes, 70 of them are on trial. 7 illegal agreements for the total amount of UAH 907 million were terminated by the court. 533 new high-profile corruption investigations were initiated.
— Rotterdam +: the prosecution will solicit for keeping the 6 suspects in jail with the option of release on bail. As for the beneficiaries, they are yet to get to them. "Wait a little bit. You've waited for so long, just hold out a little bit more." A number of involved individuals are currently abroad.
— Journalists asked to confirm the existence of recordings of Andrii Bohdan's conversations with Kyiv Administrative Court judges and explain the fact that it was not published. "The NABU can disclose information only within the limits allowed by prosecutors. We publish what we can."
— The NABU sent a letter to the Prosecutor General's Office asking to transfer the Kyiv Administrative Court case so it can be put together with other cases that exist in the Bureau.
— The Security Service of Ukraine has started cooperating with the Bureau. "Before, cooperation of the SBU and the NABU was a major no-no. Now, we work together in many sectors; there is some very interesting information on high-profile officials, which had never happened since the Bureau's establishment."
— Artem Sytnyk denied having been question by the FBI on interference with the US elections.
— Answering the question about leaked proceedings, Nazar Kholodnytskyi said: "When there is no proof, the prosecutor does not go to court."
Answering the question about leaked proceedings, Nazar Kholodnytskyi said: "When there is no proof, the prosecutor does not go to court."