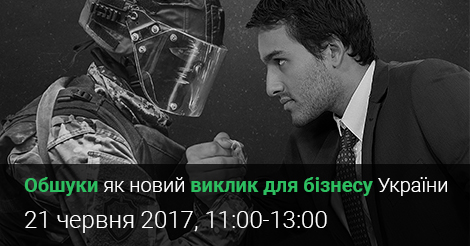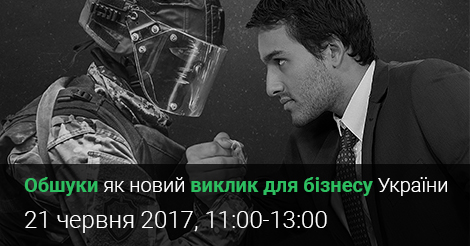 A police search as a new challenge for Ukrainian business| Announcement about an open Webinar from YouControl. Founders and partners of the Analytical system know about a search not only from newspapers but on their own as they were searched on March this year. They were searched and seized but proved unfounded assumptions. For this reason, it has been decided with Sayenko Kharenko Law Firm to conduct a short training for Ukrainian businessmen: "How to act if the police are searching you".
Owners of middle-size and big businesses, CEOs and corporative lawyers, security officials will benefit greatly attending the event
The Webinar will be divided into four different sessions:
1. Algorithm of actions if the company is searching. What should be done in order not to become a suspect in criminal investigation and how to act if You have already been searched.
2. Informational security of a company. What are security measures powerless against? How to build security measures of your company in a right and an effective way.
3. Anti-crisis communication. How to communicate with public and mass media during the search: main mistakes and useful tips.
4. Allies of business. When officials are exceeding their rights and what office of a business ombudsman can do for the sake of your company.
Leading experts will share their experience: Serhii Pohrebnoi (the partner of Sayenko Kharenko Law Firm, Chief of Board of Association of Corporate Security Professionals of Ukraine), Serhii Smirnov (the legal advisor in Sayenko Kharenko Law Firm), Oleksandr Kulvanovskyi (an independent expert in area of IT and Informational security, consultant for troubleshooting and conflict resolving, certified psycho physician of WAPP), Kateryna Venzhyk ( project leader in YouControl company an ex-chief redactor of Delo.ua), and Yaroslav Hrehirchak (the deputy business ombudsman).
'If You do not want to hear bad news about your business, be surprised by police search, hear about success of your competitors and undermined contracts, if you do not want to meet raiders and corporate lauders at the threshold of your cabinet – create a system of preemptive corporate security. Those companies that have not paid attention to security in time are de-facto sentenced to fail in our chaotic, dangerous and dynamic business environment," commented Serhii Pohrebnoi.
"You should be 100 percent sure and prove the innocence of your position. Preemptively create an anti-crisis plan of actions and define key messages. Be maximally public. Find allies among your partners and clients. In any case do not use market departments of mass media," Kateryna Venzhyk has promised to discuss this and much more at the seminar.
Webinar is hold with support of the public organization "Association of Corporate Security Professionals of Ukraine" ( ACSP).
Participation is free, but preliminary registration is required.
For event details and registration click on the link: http://bit.ly/2sjLVnK