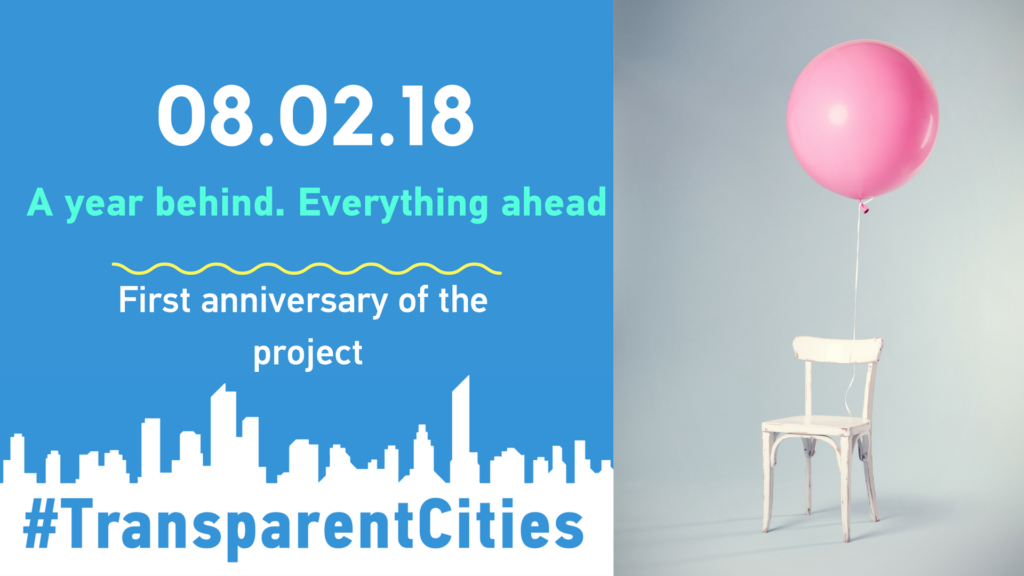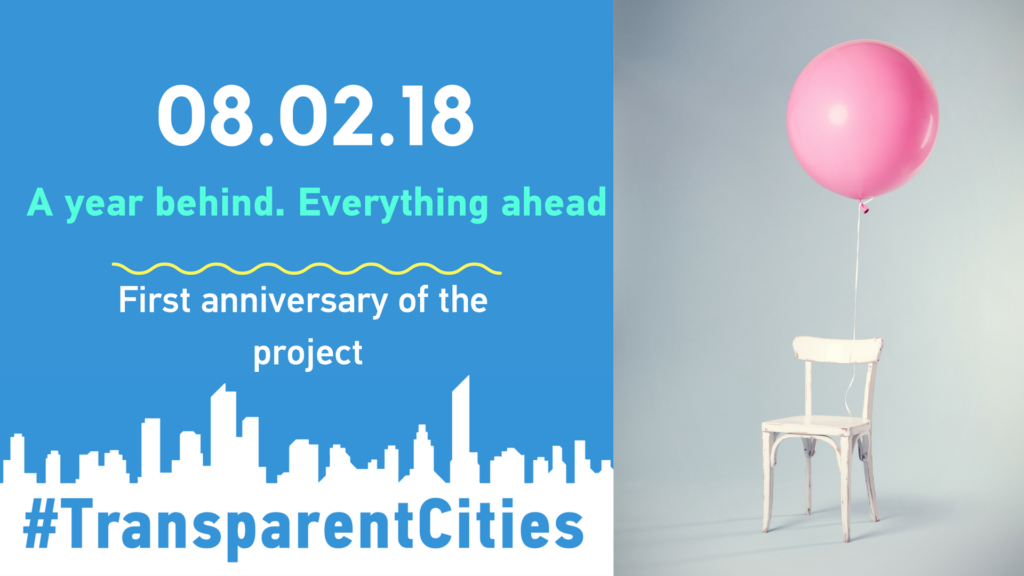 It has been 365 days since the beginning of the Transparent Cities project, and on this occasion, the project team is happy to invite friends, partners, journalists, workshop participants and everyone interested to the celebration which will take place on February 8 from 2PM to 5PM in UNIT.City innovation park at 1 Dorohozhytska street, Kyiv.
We are going to make those three hours interesting and useful for our guests, which is why it goes like this:
PRESENTORIUM, or presentations, where we're going to tell you about our achievements and where the project's headed this year (speaker Kateryna Tsybenko, project coordinator with Transparent Cities);
TEDx LECTURES: 2 representatives of the local authorities, 1 activist and 1 transparency expert will speak about complex things in a simple way. There will be a coffee break between the lectures.
Giveaway by Transparent Cities;
NETWORKING and PHOTO ZONES where you will be able to meet each other and spend fun and useful time with like-minded people;
Birthday cake and countless surprises for each of our guests.
Topics and speakers at TEDx Lectures:
"Why Are the Authorities Unwilling to Make Changes but Do It Anyway," – Stanislav Haider, head of the IT and Analysis department of Drohobych City Council;
"Lifehack: How to Jump from Place 60-Odd to Top Five in Transparency Ranking in Half a Year"  – Mykhailo Ivchenko, head of tender department of Mariupol city council;
"How Long Until Authorities Become Transparent and Close to the Community and What Should Happen for This?" – Volodymyr Feskov, Institute of Political Education expert;
"What Motivates Social Activists to Fight for Transparency?" – Dmytro Drobot, Kharkiv Anti-Corruption Center representative.
We want the event to be fun and comfortable for you, so we are asking you to please register here so we can prepare a free spot for you.
See you at the celebration of transparency!