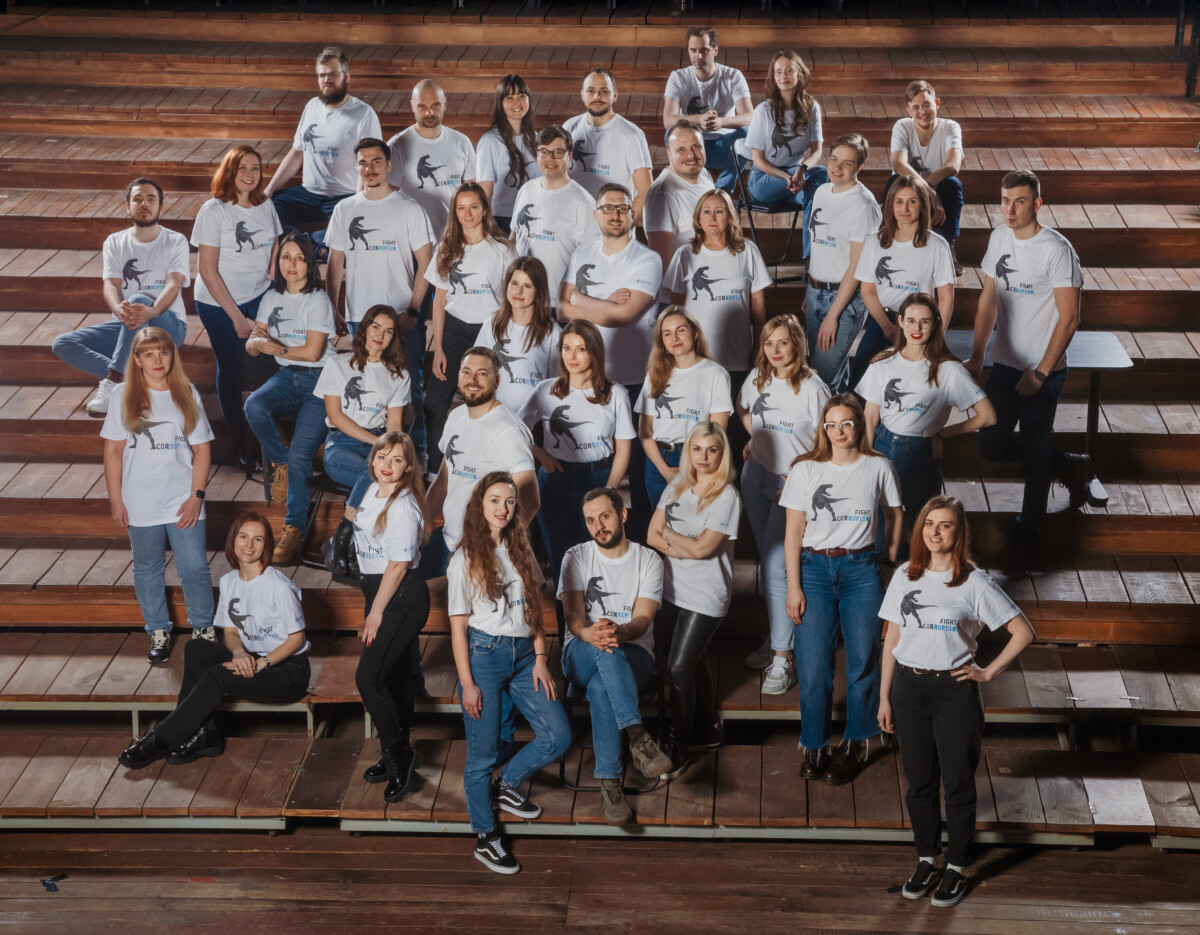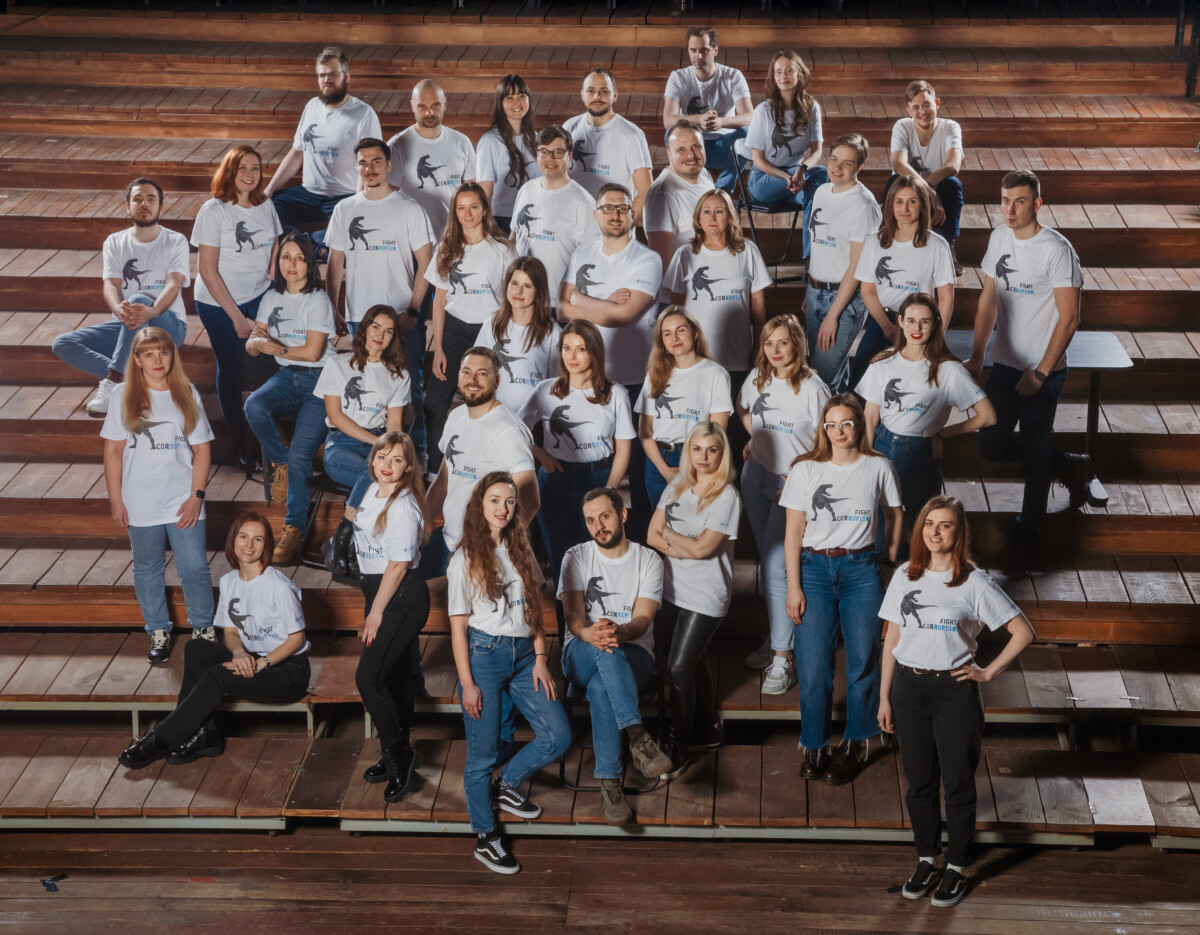 Transparency International Ukraine has published an annual report on the work of the team in 2022.
Throughout the most difficult year in the history of independence, TI Ukraine helped the country survive, overcome challenges, and look for solutions. Not only did our organization preserve the strategic directions of work, but it also expanded them, considering the needs of our country during the full-scale invasion. Reconstruction, sanctions policy, and confiscation of Russian assets have also become priority areas. 
In 2022, we traditionally focused on strengthening the anti-corruption infrastructure, ensuring transparency in public procurement, increasing the level of transparency of local authorities under martial law, etc. TI Ukraine also actively cooperated with the international community to promote Ukraine's interests.
The key achievements in the focus areas can be found below.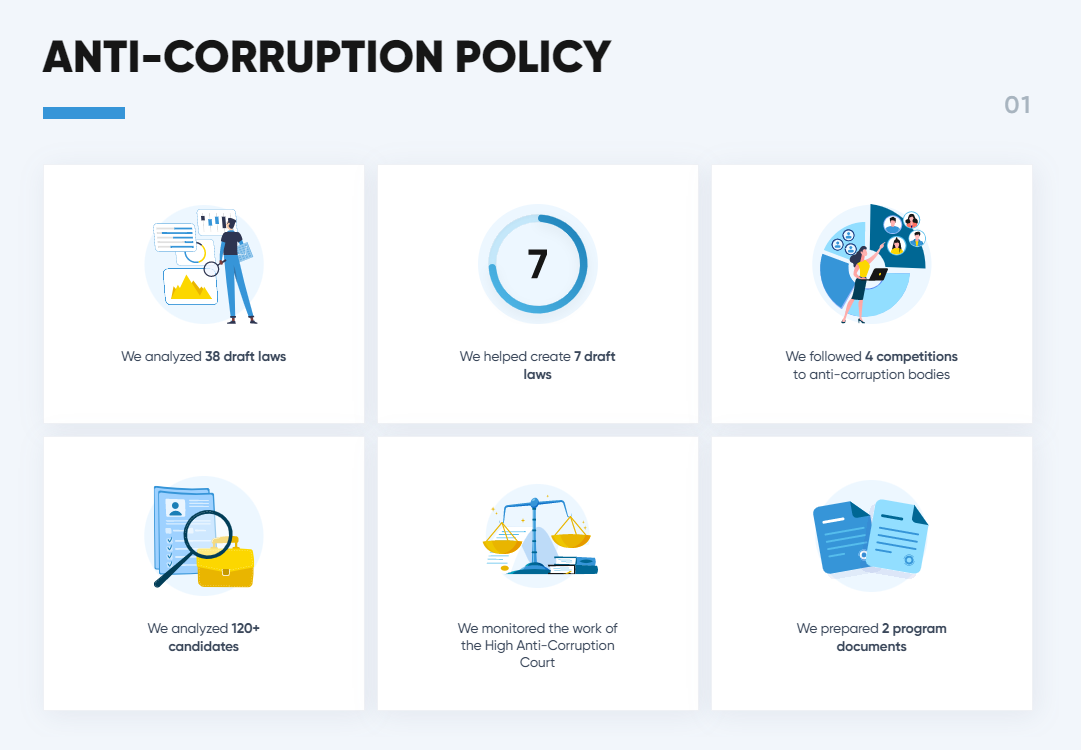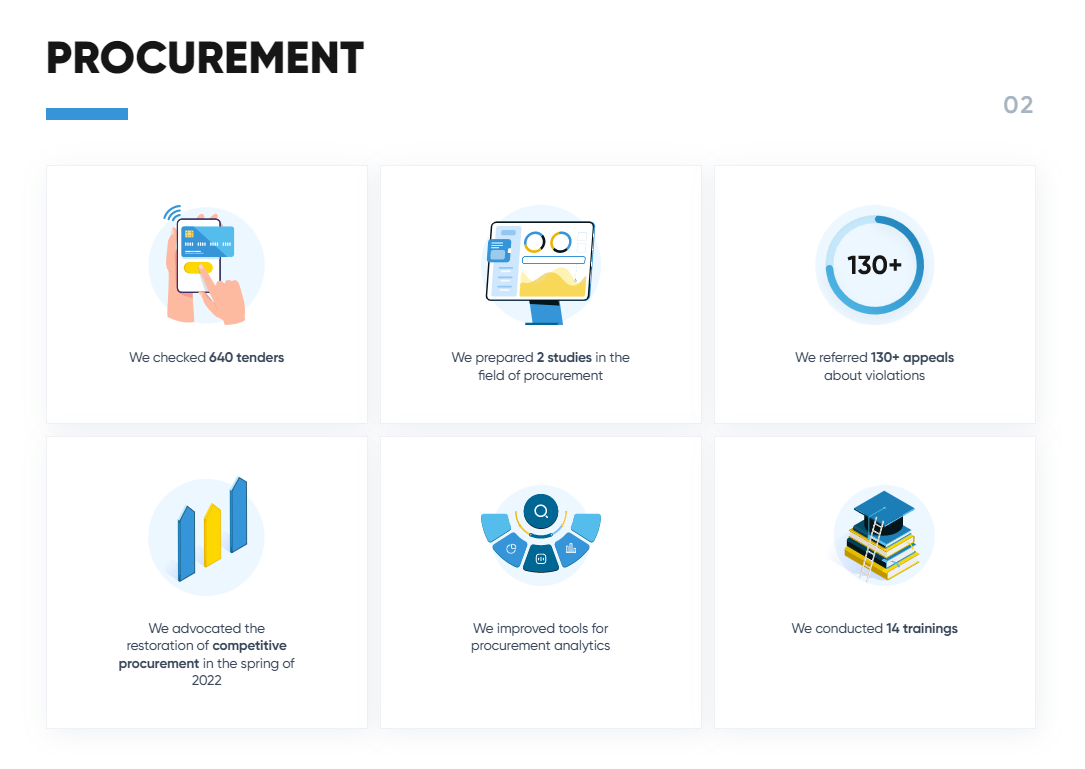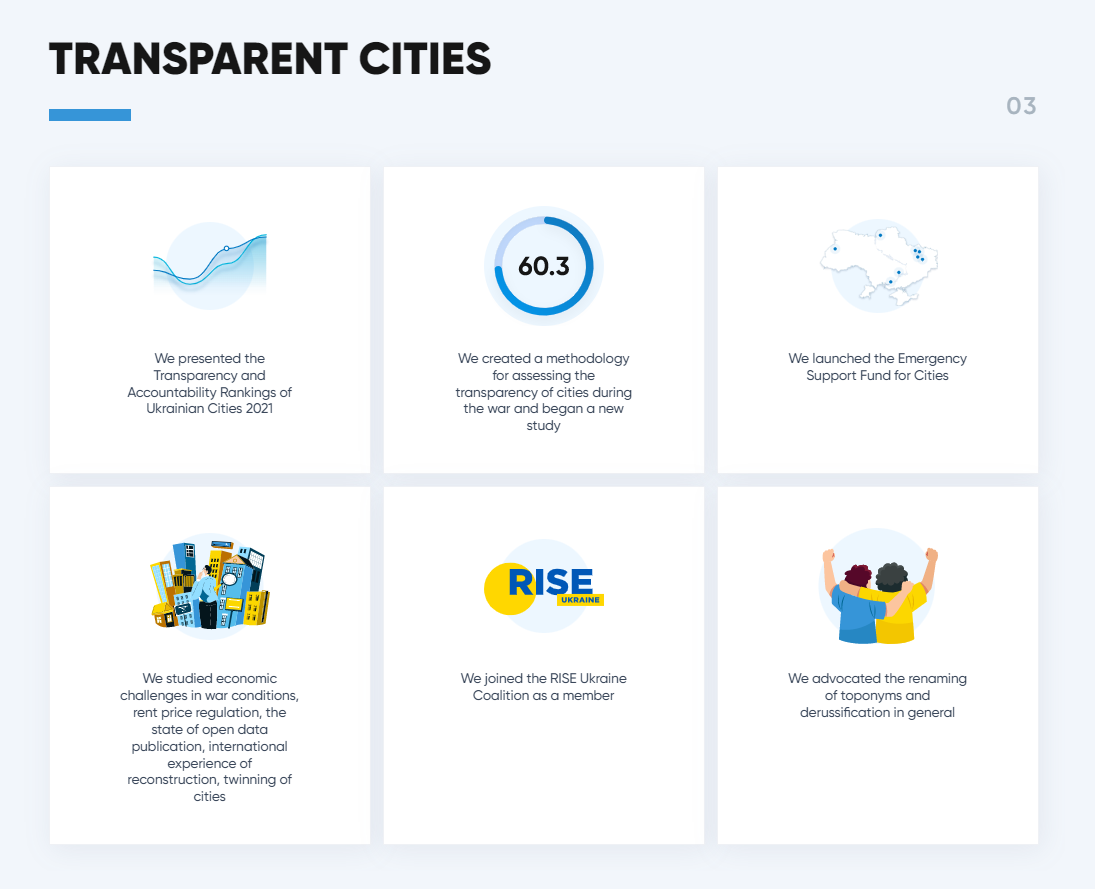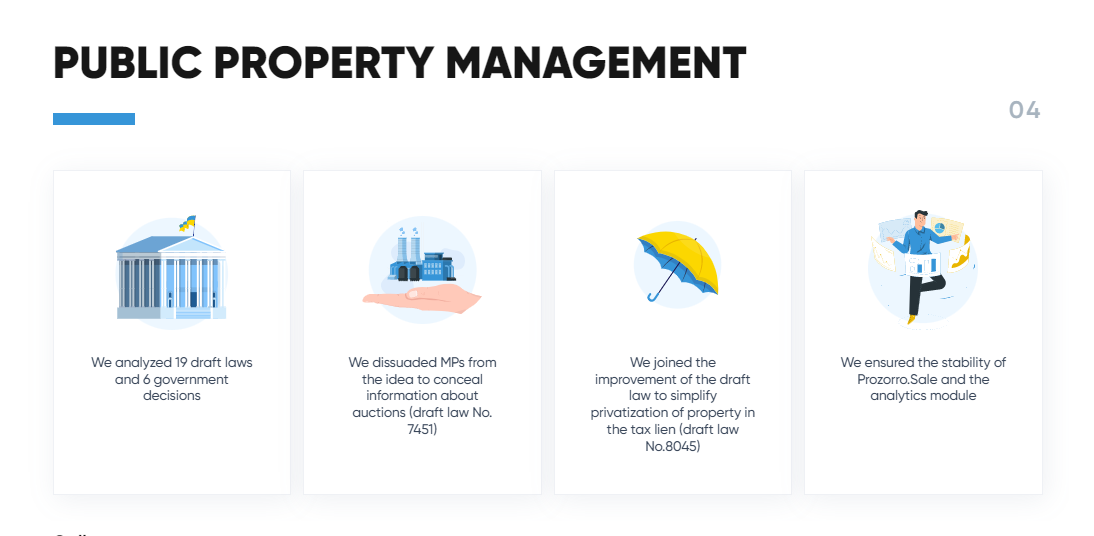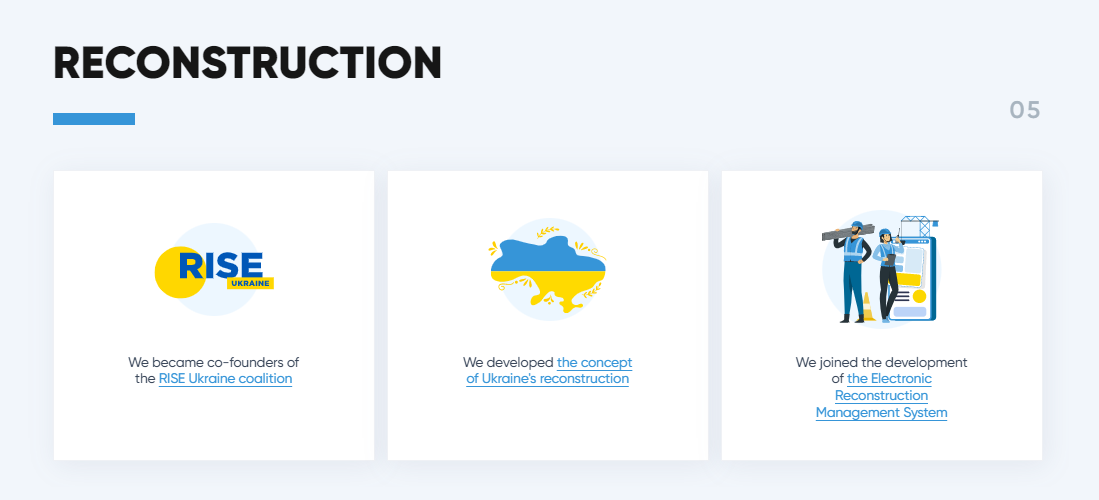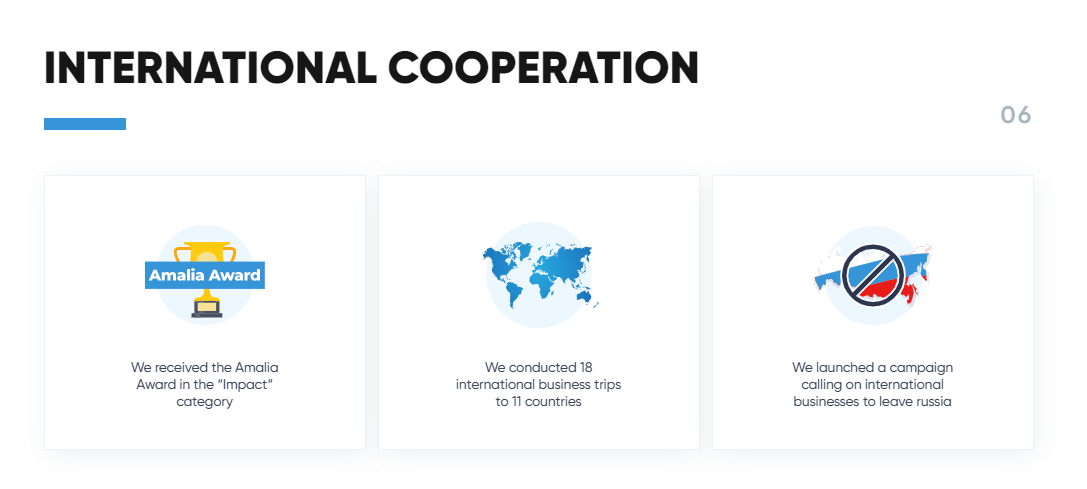 "We can confidently state that this year, we have proved that we are more resilient than ever and have worked to the fullest to make Ukraine stronger," emphasized Andrii Borovyk, Executive Director of Transparency International Ukraine.
In addition to professional activities, TI Ukraine also helped our defenders and continues to do so. Two of our lawyers got mobilized to defend the independence and freedom of our country at the front.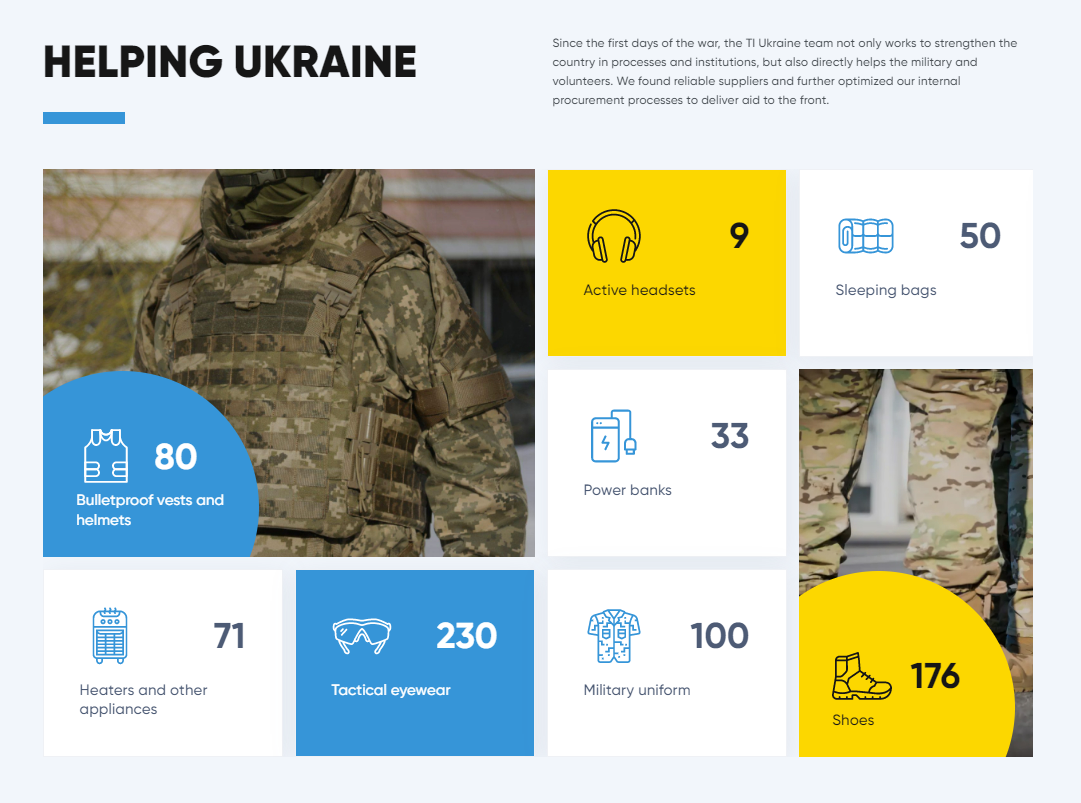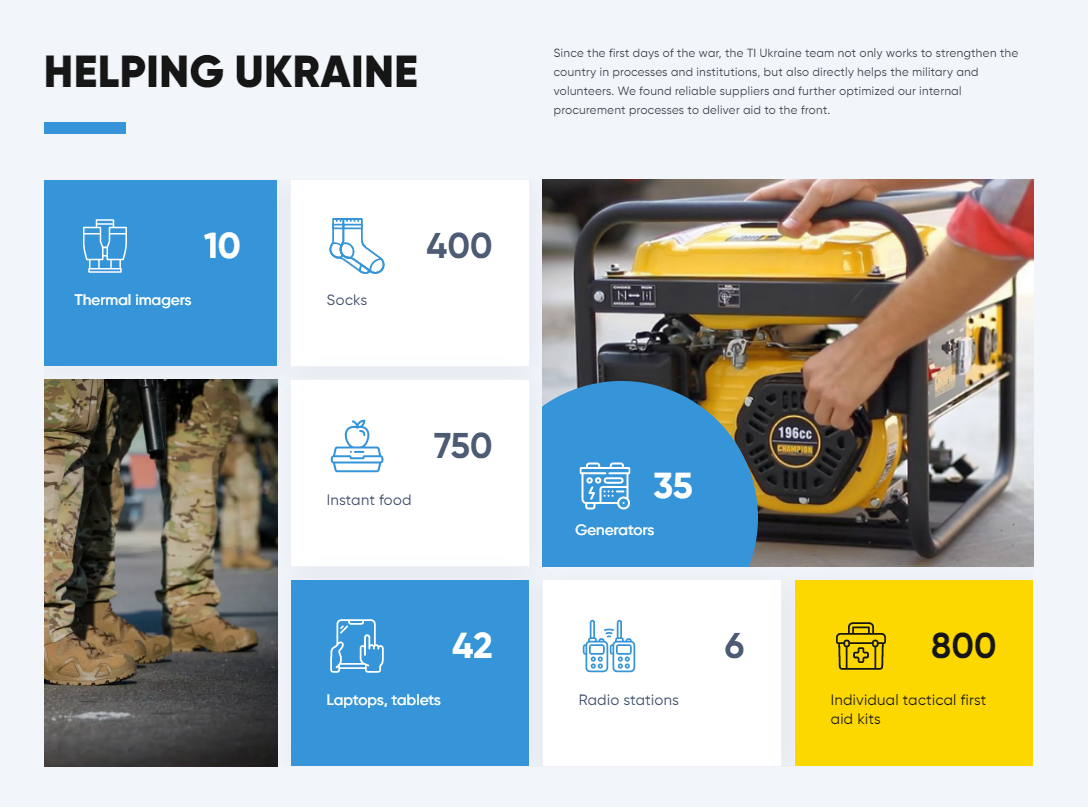 The country is in for a serious task: to rebuild according to the "build back better" principle (to rebuild the country better than it used to be), so all processes should be as transparent and open as possible. TI Ukraine as an expert center in the field of anti-corruption will guard the interests of the country and society.
Overall, Transparency International Ukraine's annual report shows that the team continues to do important work in the country to make it stronger.  We fight corruption and promote democracy and the rule of law even in times of war.
The team expresses its gratitude to all partners who supported the organization and helped the country survive. This is especially precious in times of challenges.