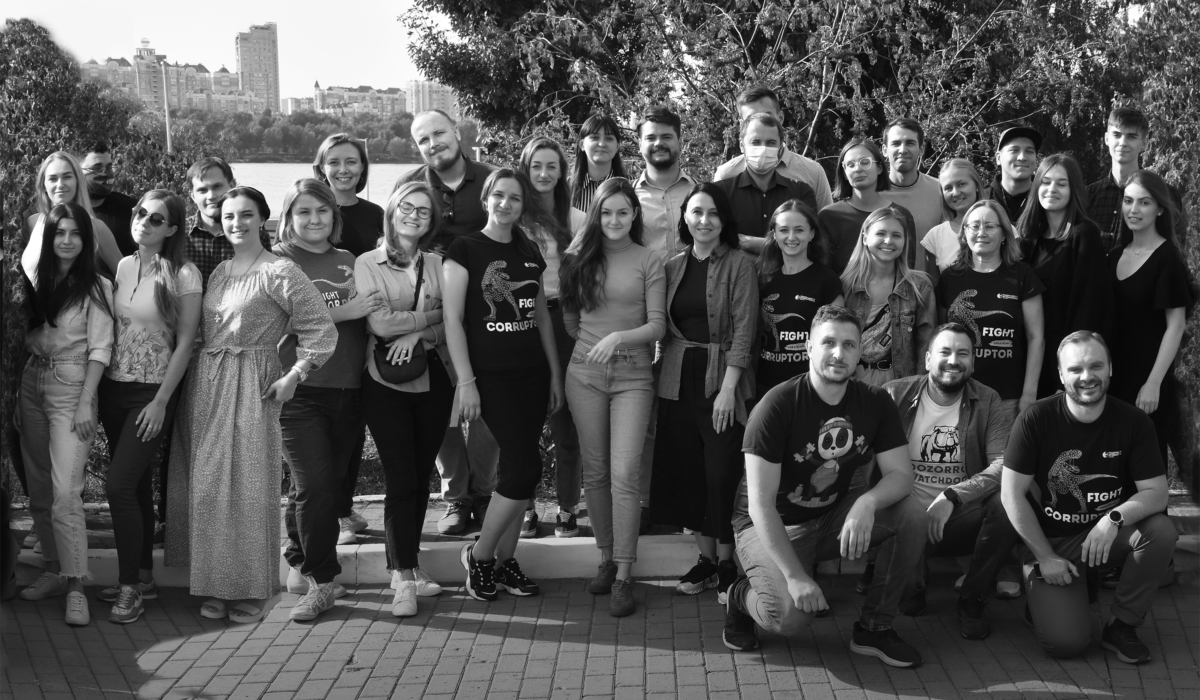 Transparency International Ukraine has presented its 2020 report.
In 2020, our organization continued to work hard to implement strategic priorities:
Corruption prevention: Mitigate corruption risks at the national and the local level by increasing transparency and accountability in authorities' work.
Civic engagement: Engage the maximum number of participants and create conditions enabling them to unite into effective networks by providing them with regular support.
Punishment for corruption: Ensure an effective system of punishment for corruption violations
The report is available at https://report.ti-ukraine.org/2020/en
"2020 was certainly an extraordinary year not just in Ukraine, but worldwide. Last year, TI Ukraine presented its annual report during the first week of the quarantine. We had no idea what lay ahead. This year has been a challenge for each of us, and that's what makes the big and small wins that we have still achieved all the more precious," said TI Ukraine's Executive Director Andrii Borovyk.
In 2020, we became more grown-up, stronger, more resilient. One of the reasons is the fact that we had to overcome multiple challenges.
COVID-19. No one was ready for such a scenario, and the unpreparedness of the state increased the constant stress.
Constitutional justice crisis. It affected the work of the entire anti-corruption infrastructure, not just the NACP.
Turbo mode in chaos. In 2020, we had to observe the consideration of a number of toxic laws in the parliament hall. And this, too, had to be fought.
Local elections. Major story and a lot of work.
Eternal resistance of the authorities and stakeholders in the fight against corruption. This topic goes beyond any time frames or borders. There have been numerous attempts to invalidate the achievements of the anti-corruption infrastructure. And we helped fight back and keep moving.
But there's more to come. TI Ukraine continues to do everything possible to combat corruption in Ukraine. And we are sure that in a year, our team will share even more new victories.
For reference
Transparency International Ukraine is an accredited chapter of the global movement Transparency International with a comprehensive approach to development and implementation of changes for reduction of the corruption levels. 
TI Ukraine has administered and transferred to the government such electronic systems as ProZorro, ProZorro.Sale, and eHealth. Our center of innovation and expertise has also implemented such projects as City Transparency Ranking and is developing the DOZORRO community for control over public procurement. 
Media contact information: Olesia Koval, koval@ti-ukraine.org, 093-808-82-78.