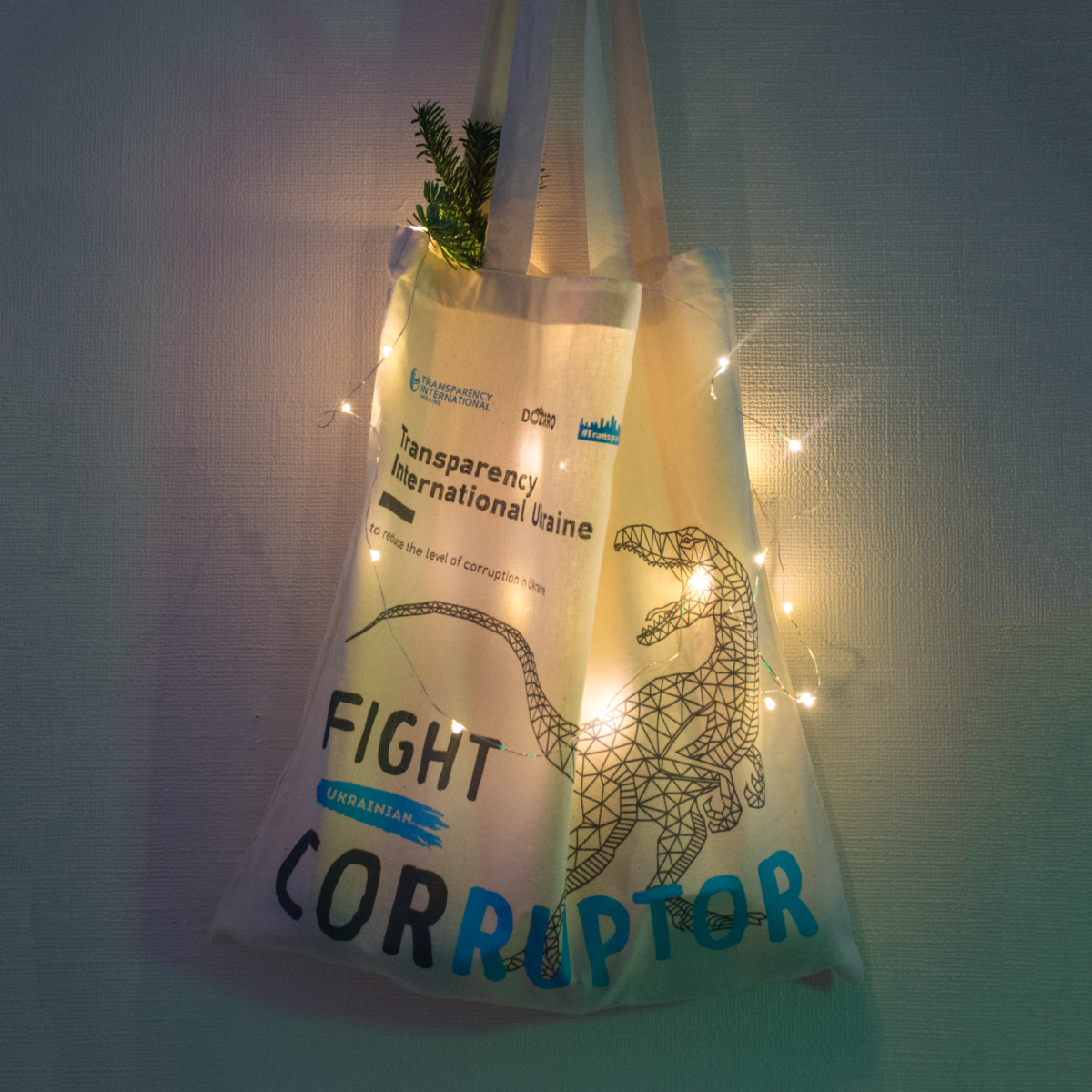 Ukraine is starting 2020 with a complete anti-corruption infrastructure/ecosystem, including prevention, investigation and justice.
How does it work? Check out our infographic.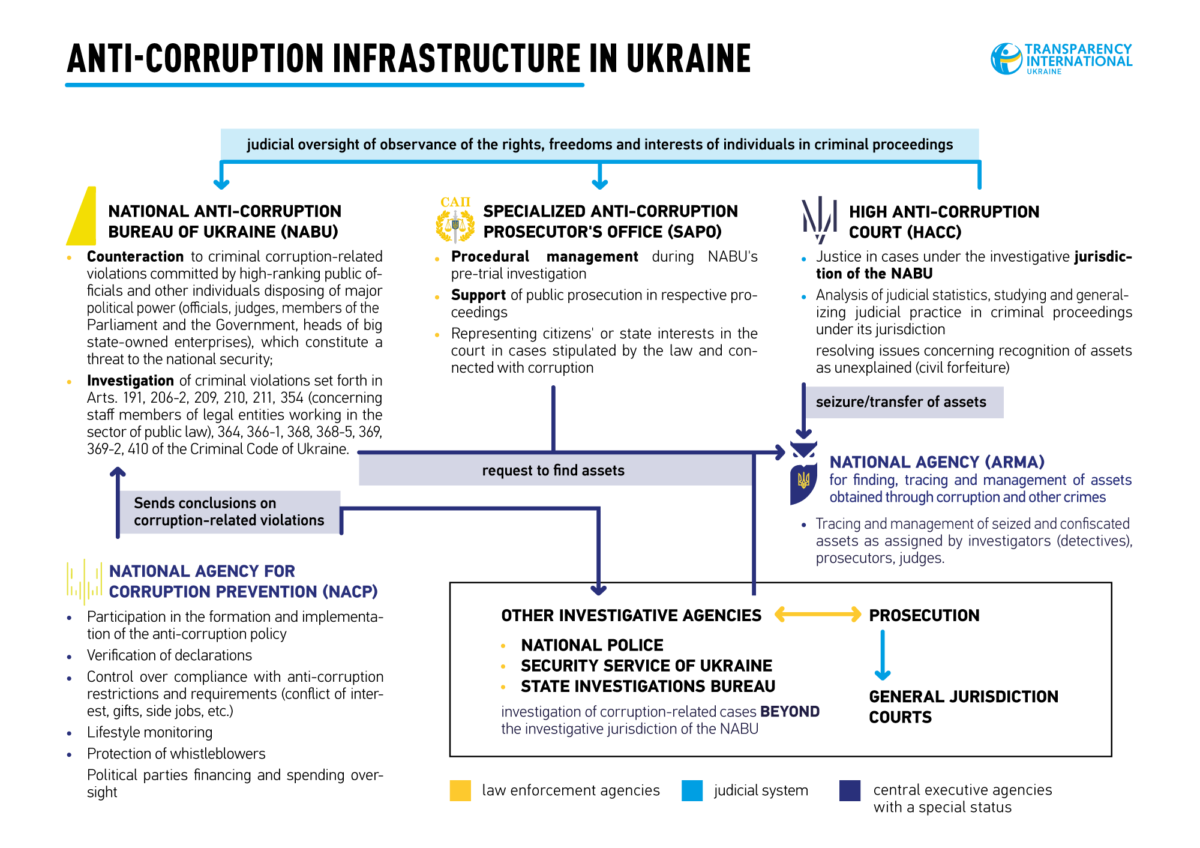 From the start, TI Ukraine supported the establishment of anti-corruption institutions in Ukraine. Among other things, we:
– steadily supported the establishment of an independent High Anti-Corruption Court, which would work on cases under the investigative jurisdiction of the NABU and the SAPO. Here's how it worked: http://bit.ly/37IF87N
– reiterated the need to reboot the National Agency for Corruption Prevention and took part in this process directly. TI Ukraine's Head of Legal Kateryna Ryzhenko was on the Selection Board for the Head of the NACP: http://bit.ly/2sXDQHg
– supported the formation of the Specialized Anti-Corruption Prosecutor's Office
– participated in NABU oversight: for instance, three representatives of TI Ukraine were elected to the Public Oversight Council under the NABU;
– supported the establishment and development of the Asset Recovery and Management Agency (ARMA). We took part in independent oversight, improvement of relevant regulatory framework and research on the work of this institution.
There are a lot of challenges still ahead, but even though we can't beat corruption, we can still work on reducing it and leaving it as little space as possible.
For reference:
Transparency International Ukraine is an accredited chapter of the global movement Transparency International with a comprehensive approach to development and implementation of changes for reduction of the corruption levels. 
TI Ukraine has administered and transferred to the government such electronic systems as ProZorro, ProZorro.Sale, eHealth, and E-Data. Our other ongoing projects include the City Transparency Ranking and building of the DOZORRO community for control over public procurement.
For media inquiries: Olesia Koval, koval@ti-ukraine.org, 093-808-82-78.