On February 24, representatives of state institutions and civic organizations signed a Memorandum of Understanding on establishing a mechanism for verifying information on final beneficial owners and establishing the first Transnational Electronic Laboratory (TeLAB).
The executive director of the Transparency International Ukraine Andrii Borovyk signed the document on behalf of the organization.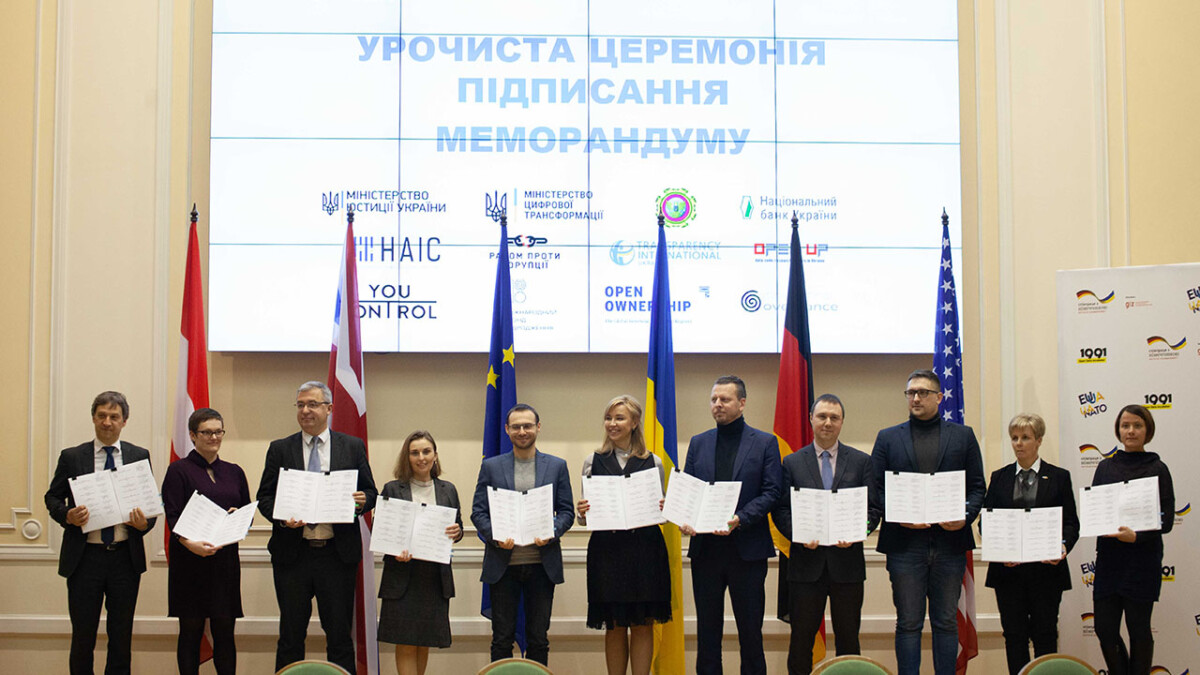 The memorandum was signed for a period of 3 years. It outlines the main areas of cooperation between the parties to create an ecosystem for verifying the credibility of ultimate beneficial owners in order to counteract corruption, money laundering, fraud, tax evasion, and other fraudulent offenses.
To achieve this, a Transnational Electronic Laboratory (TeLAB) will be established. It is an official platform for communication and testing of innovative technologies between governmental organizations, NGOs, businesses, and experts at an international level. It will be working on the basis of e-office.
The main activities of TeLAB:
1) legal: analysis and development of legislation at the international and national levels;
2) organizational: development of policies and procedures, analysis of business processes for integration of resources, elaboration of methods of carrying out examinations;
3) technical: development, testing and implementation of technical solutions;
4) performance monitoring.
In addition to the National Bank, the Ministry of Justice, the Ministry of Digital Transformation, the State Financial Monitoring Service of Ukraine, and SE "National Information Systems" have also assumed such commitments.
Among the partners from the public sector apart from Transparency International Ukraine, the representatives of the public organization Together Against Corruption, Open Up Ukraine, YouControl, International Renaissance Foundation, OpenOwnership, Innovating Governance Association (Austria) also signed the Memorandum.
"Memorandum outlines the main areas of cooperation between the parties to create an ecosystem for verifying the credibility of ultimate beneficial owners in order to counteract corruption, money laundering, fraud, tax evasion, and other fraudulent offenses."