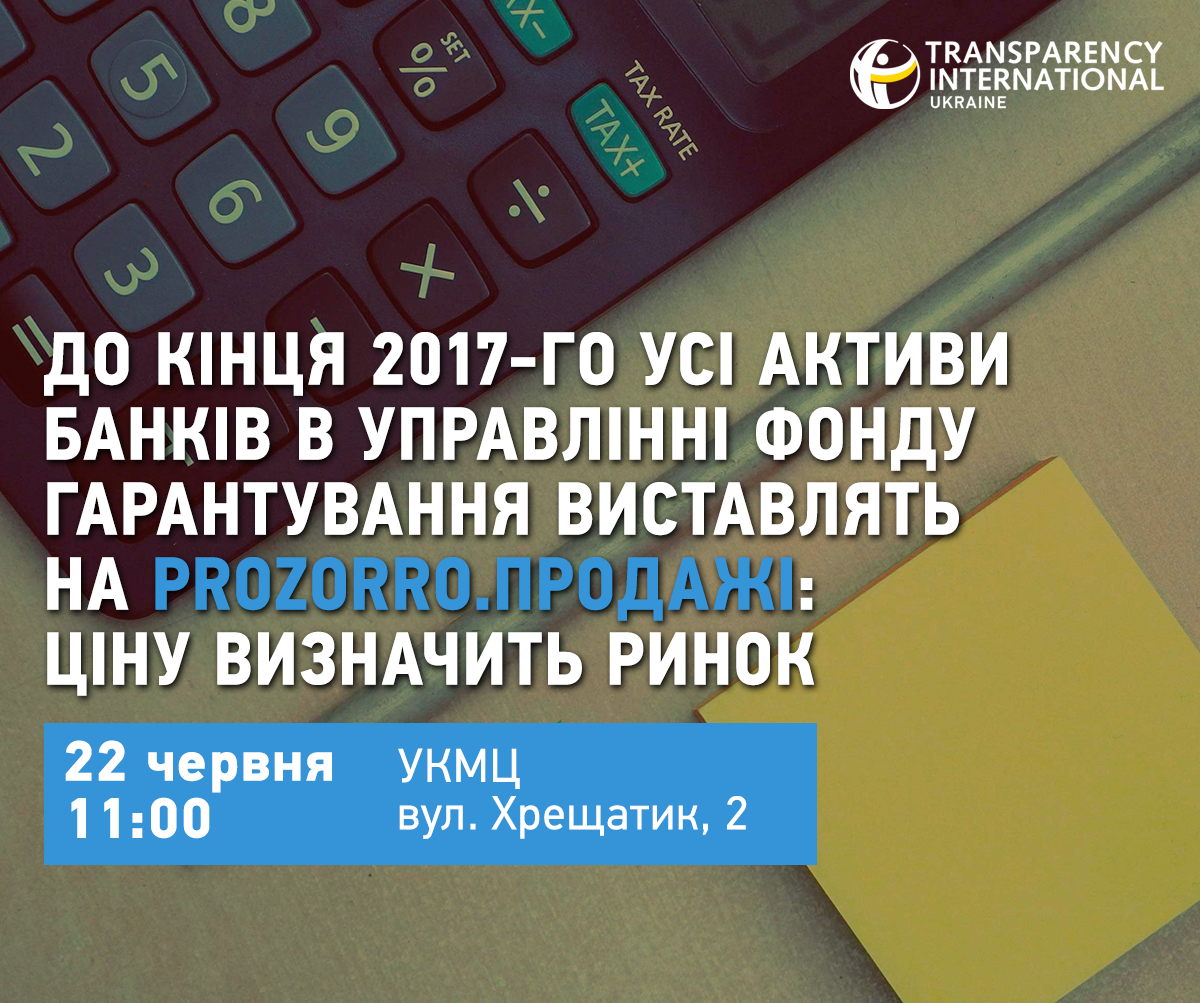 JUNE 22, at 11:00 in the UKMC (Ukrainian Crisis Media Center) (Khreshchatyk, 2), a press conference on the Deposit Guarantee Fund and the ProZorro Project. Sale will be held. It will be devoted to cooperation results achieved during the previous year, about the first billion earned, and further plans for assets liquidation process of the bankrupted banks.
Speakers:
Konstantyn Vorushylin, Managing Director of the Deposit Guarantee Fund;
Maksym Nefiodov, the First Deputy Minister of Economic Development and Trade of Ukraine;
Yaroslav Yurchyshyn, Executive Director of Transparency International Ukraine;
Oleksii Sobolev, Project Manager of ProZorro.Sale.
On-site accreditation.
Please phone if additional information is required: 050 352 79 94, 096 708 81 23