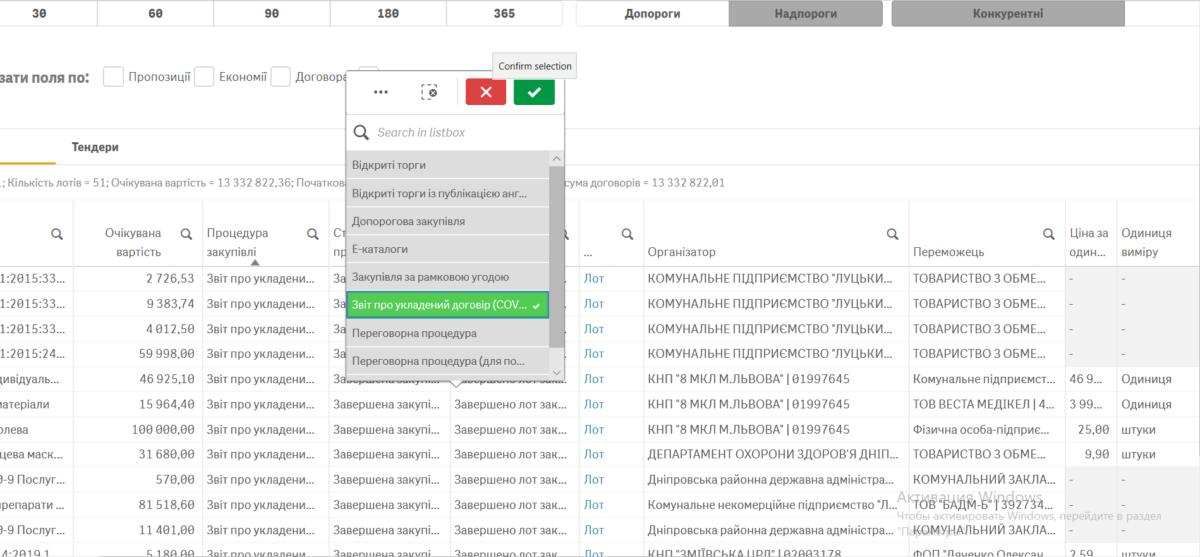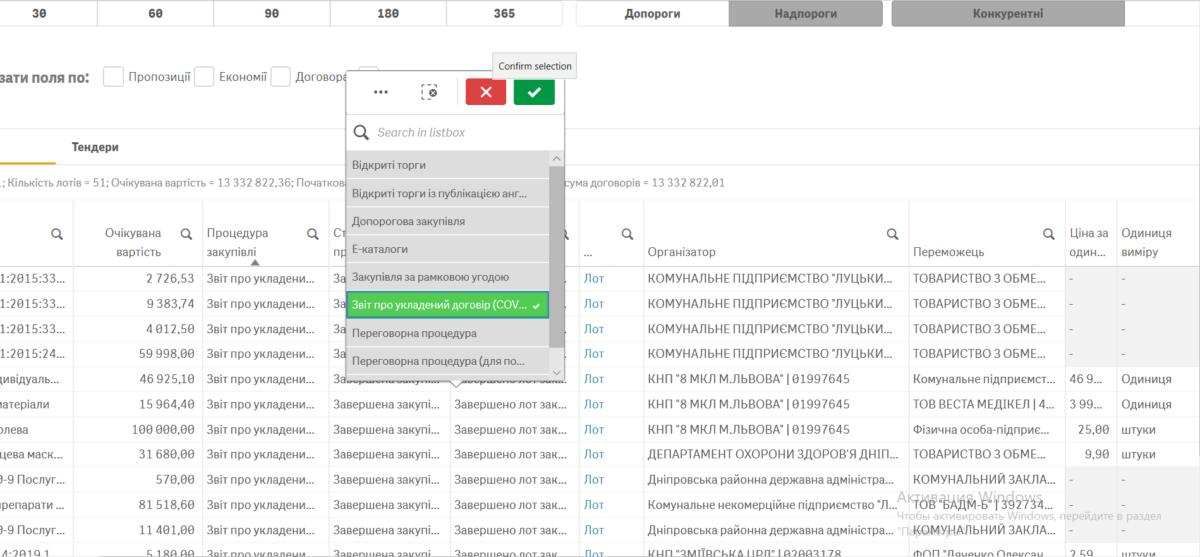 COVID-19 can now be found in the public BI Prozorro module. The team of TI Ukraine has added procurement designated to curb the coronavirus to the procedure types.
Now you can quickly find and analyze all procedures which procuring entities entered into the Prozorro system as reports on procurement of goods, works and services for fighting against COVID-19:
✅ Go to "Tenders/Lots" in BI Prozorro or just follow the link: http://bit.ly/biprozorro_tenderyloty
✅ Find the column "Procurement procedure" and choose the option "reports on concluded agreements (COVID-19)"
By the way, for such procedures, the procuring entity is obliged to upload not only a report on concluded agreements, but also delivery reports. We strongly recommend that the procuring entities be attentive when they upload documents, since failure to comply with reporting requirements leads to administrative liability.
Recall that the Parliament passed the law under which during the next three months, goods, works and services designed to curb the COVID-19 pandemic can be procured without auctions.
The Cabinet of Ministers has passed a procurement procedure and a list of such goods, works and services. However, the document requires amendments, since the current version only further complicates procurement.