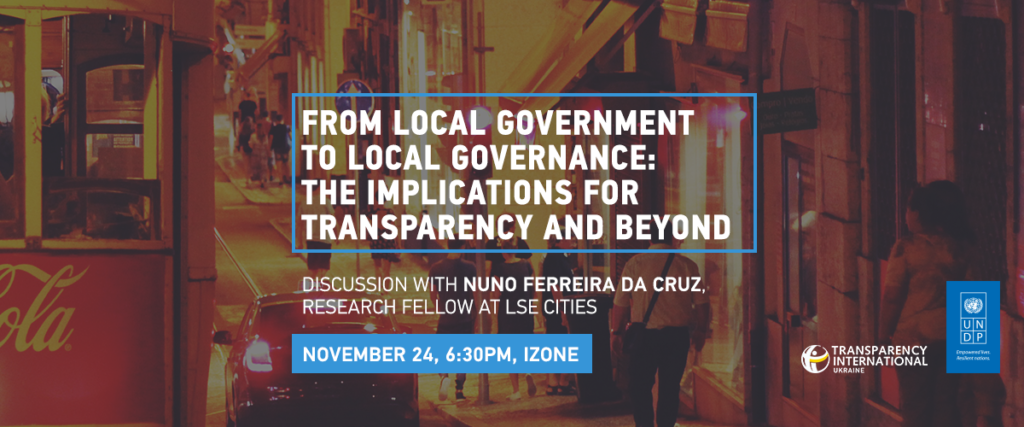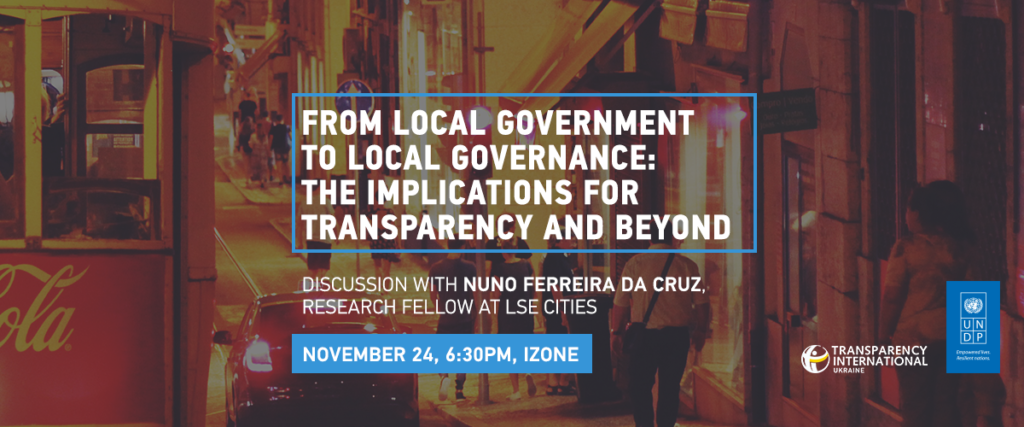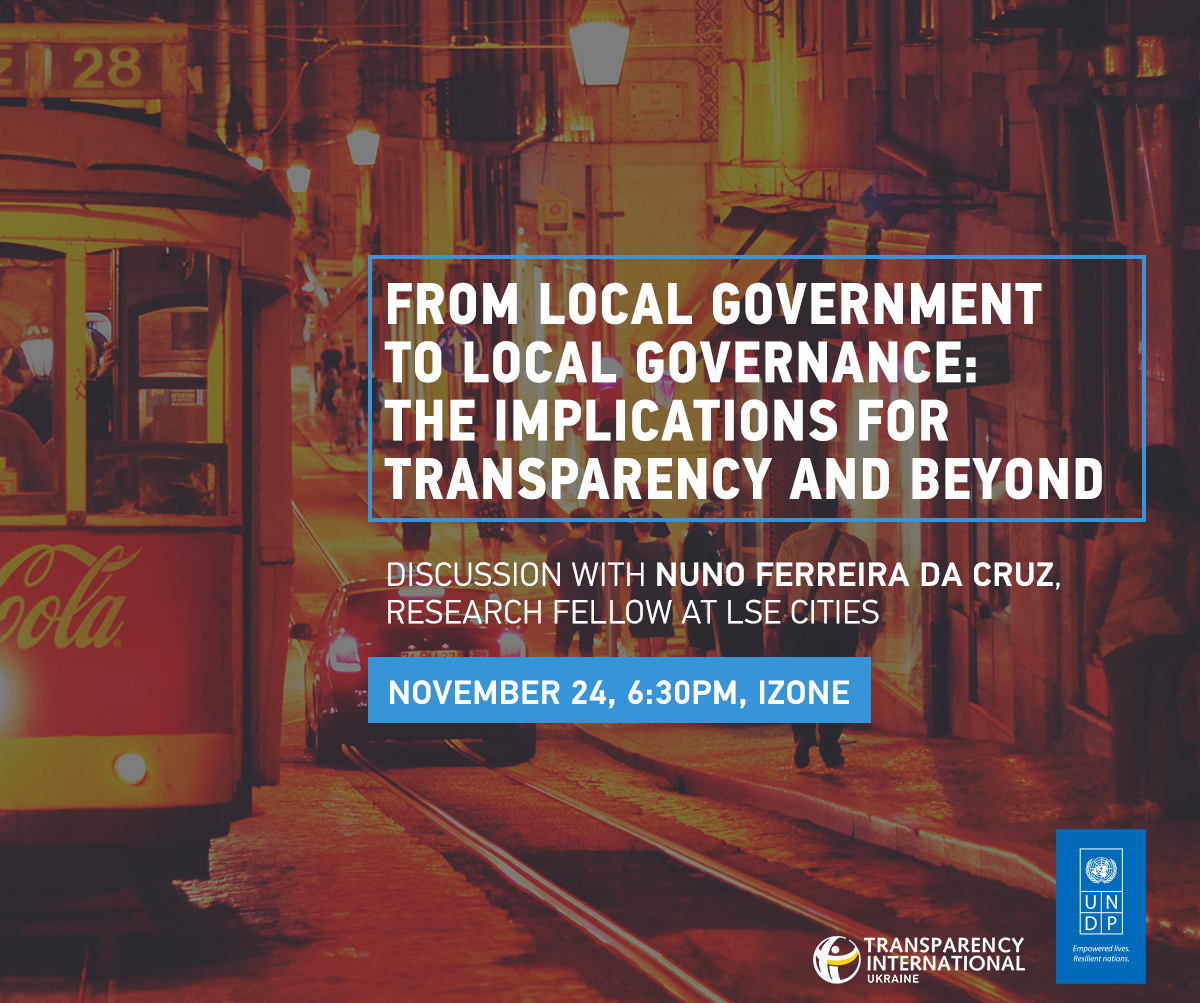 Is it true that a woman mayor means more transparency of city authorities? How do the age and education of the mayor influence the openness of the municipality? Does lower competition mean lower transparency of the city council?  The Ukrainian chapter of the global anti-corruption network Transparency International invites everyone to the discussion "From Local Government to Local Governance: the implications for transparency and beyond" with Nuno Ferreira da Cruz, research fellow at LSE Cities in London School of Economics and Political Science. The event will take place on November 24 at 6:30PM at 8 Naberezhno-Luhova street, IZONE, 4th floor, studio 1.
Ukrainian city councils can be called half transparent: the leader of the transparency ranking of 100 Ukrainian cities Lviv did not reach even 60 points out of 100. What are the transparency trends worldwide, though? How open are Portuguese municipalities, for instance? How did their transparency evolve over the years? Nuno Ferreira da Cruz will tell about the Local Government Transparency Index, which was first compiled in 2013 by Transparência e Integridade, Associação Cívica (TIAC), the national chapter of TI in Portugal, together with Portuguese academic institutions.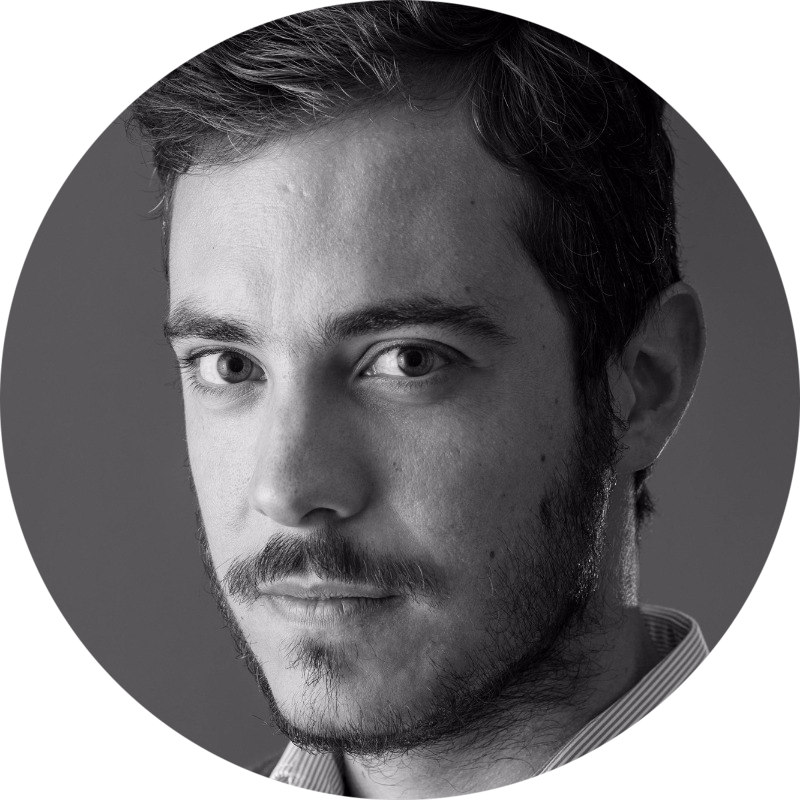 Nuno Ferreira da Cruz is a Research Fellow at LSE Cities and the Coordinator of the New Urban Governance project. Upon completing his MSc, and while working in the private sector, he won a PhD Studentship awarded by the Portuguese Foundation for Science and Technology. After this, his research activities resulted in the publication of several journal articles on a wide range of policy issues, including local governance, transparency and sustainability indicators, performance measurement and benchmarking, management and delivery of urban services, corporatisation, privatisation and public-private partnership arrangements, and a number of interrelated topics. His latest research efforts have been focused on network urban governance. He is a member of the Editorial Board of Urban Affairs Review. As a consultant, Nuno has been a frequent collaborator with Transparency International (TI). Among other consultancy projects, he was responsible for developing several Local Government Transparency Indices. Moreover, he was the Principal Investigator responsible for piloting TI's Local Integrity System (LIS) Tool in Portugal. Nuno has also been lecturing and convening training workshops related to both his research and consultancy efforts.
The discussion will be facilitated by Kateryna Tsybenko, project manager of Building Transparency in Ukrainian Cities. She will tell about the results of the #TransparentCities project, which started at the beginning of 2017, how ready the citizens and public officials are to initiate changes in the regions after the awareness campaigns and workshops for city councils.
Registraion required at http://bit.ly/2z6fz3D, come to the discussion and debunk myths or prove hypotheses about local transparency.
The event will take place with the support of UNDP.
#
Media contact: Olha Tymchenko, Head of Communications Department at Transparency International Ukraine

Cell: 050-352-96-18,

e-mail: [email protected]

Transparency International Ukraine is a national chapter of Transparency International, an anti-corruption NGO with over 90 national chapters; which operates in more than 100 countries. TI Ukraine's mission is to limit the increase of corruption in Ukraine by promoting transparency, accountability, and integrity in both the public authorities and civil society. You can learn more about the organization's activity on the website www.ti-ukraine.org