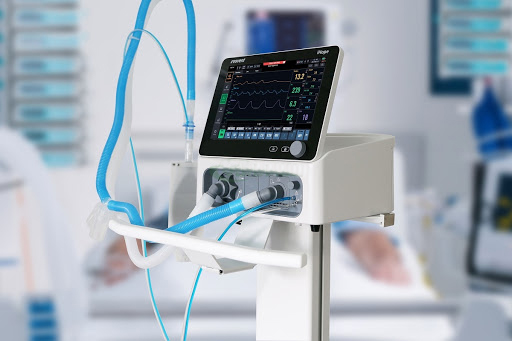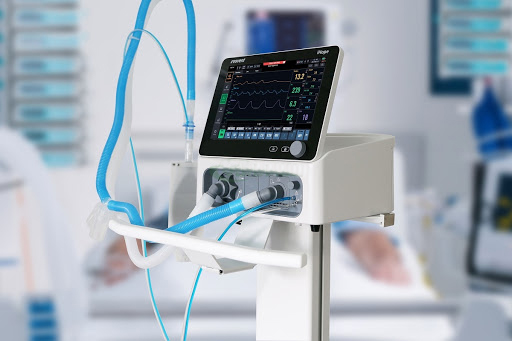 In Ukraine, national and municipal institutions have bought 386 ventilators for the amount of over UAH 286 million. This is data from the public BI module of ProZorro for 2020 concerning all complete and active procurement as of March 28.
Ventilators are machined for ventilation of the lungs, which are necessary for patients with critical cases of COVID-19, since the virus primarily affects the lungs. About 2.3% of the patients require ventilatory support. As of March 21, there are 549 cases of the new coronavirus registered in Ukraine.
According to the Ministry of Healthcare, there are 605 ventilators in infection hospitals across the country. Currently, they are enough. However, if the virus starts spreading more rapidly, we are going to need more ventilators.
The regions started preparing and procuring both stationary ventilators for hospitals and mobile ones for ambulance vehicles.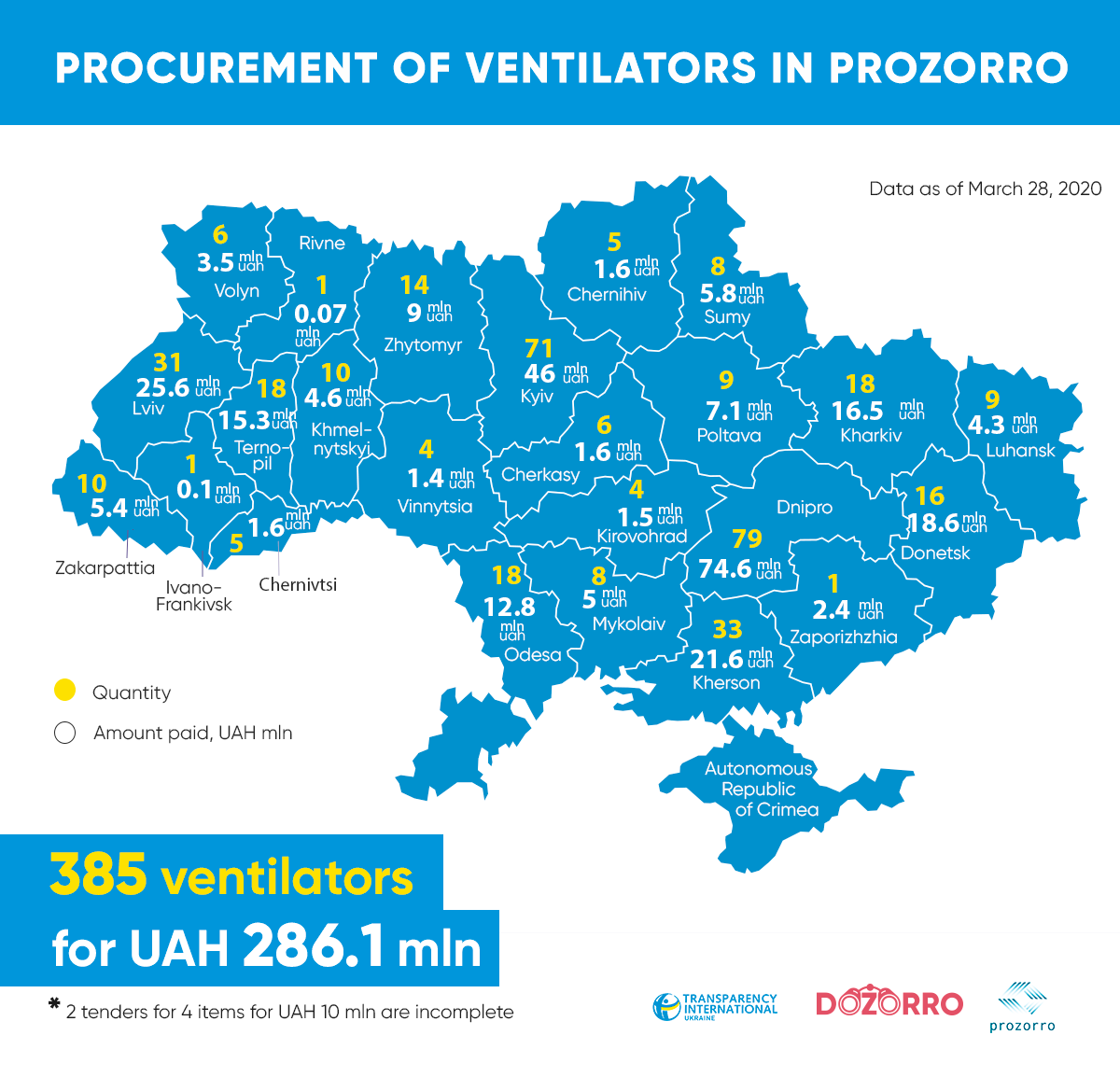 Most ventilators have been purchased by Dnipro, Kyiv, Kherson and Lviv oblasts (79, 71, 33 and 31 ventilators respectively). At the same time, Rivne, Ivano-Frankivsk and Zaporizhzhia oblast bought only one each.
The prices for ventilators vary from UAH 25,000 to UAH 900,000. It depends on the type and functions of the system. The cheapest ones are simple mobile ventilators used to equip ambulances. The most expensive ones are stationary devices with intelligent control.
If you would like to receive more news connected with procurement during the pandemic, please email Valeriia Zalevska: [email protected].