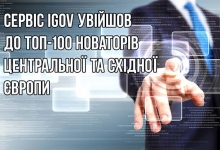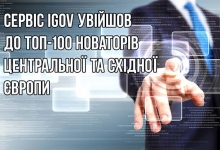 The business newspaper Financial Times published the annual ТОP 100 innovators from Central and Eastern Europe. A partner project of TI Ukraine; IGov service which allows the electronic receiving of official documents without queuing was included.
Financial Times for the third year generated the annual rating of successful people and events in Central and Eastern Europe. This list contains progressive and innovative ideas and approaches that are changing the region. "The project aims to show society famous carriers of changes in Europe and to help to establish relations between countries" stated Financial Times.
As part of the implementation of the Partnership of the Open Government Initiative, Transparency International Ukraine promoted the  establishing of the virtual office of electronic administrative services in Dnipropetrovsk oblast and the launch of the unified state portal of administrative services. Along with the Ministry for Economic Development and Trade, the State Agency for E-Governance, the Audit Firm "PriceWaterHouseCoopers (Audit)", and PwC , TI Ukraine conducted high level diagnosis of the project for the design of online portal iGov.org.ua.
Now the portal provides all official personal documents such as passports, birth and death certificates, housing and properties registration etc.. In the future, it is planned to extend the portal's functionalities, integrating it with informational resources, and establish an electronic system for quality monitoring.