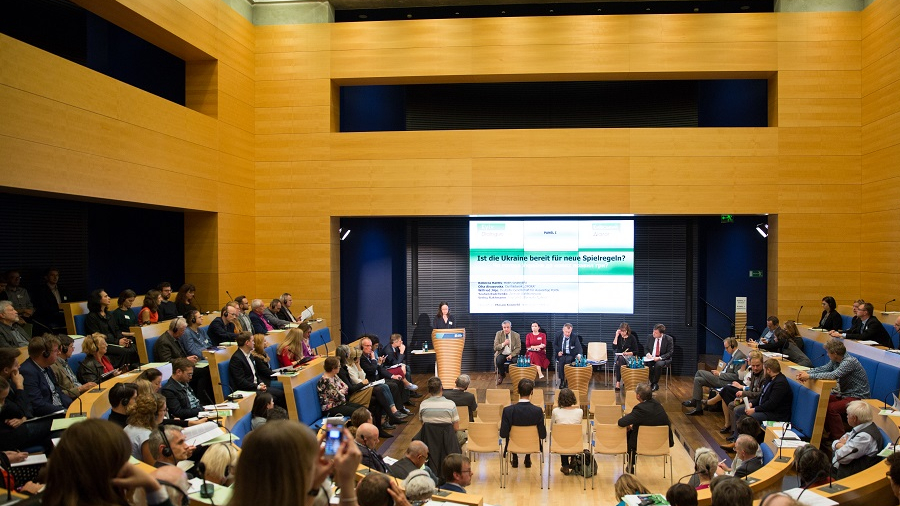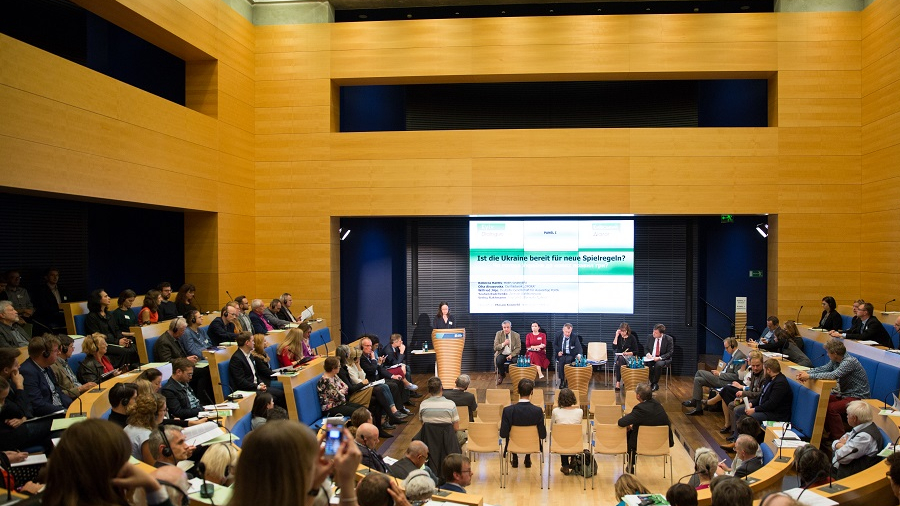 XIV Annual Conference of Kyiv Dialogue took place on October 16-17 in Conrad Adenauer Foundation in Berlin. At the event, the political and social situation in Ukraine ahead of the upcoming 2019 elections was discussed, with a special focus on the regional aspect.
Event participants included German politicians and members of parliament, representatives of non-governmental organizations and foundations, scholars, human rights defenders and journalists. Transparency International Ukraine was represented by executive director Yaroslav Yurchyshyn.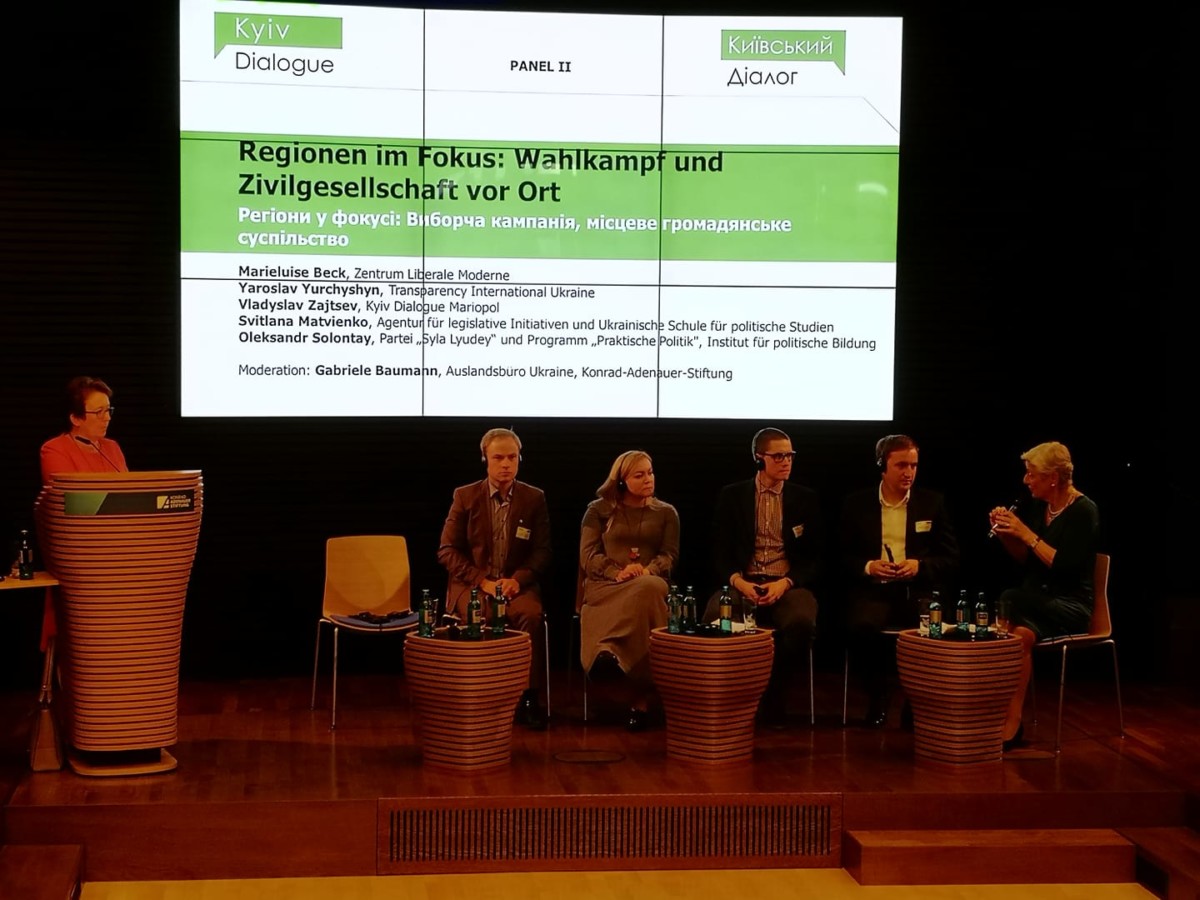 With upcoming elections, Ukraine is faced by increasingly numerous challenges. Even though the country is democratic in general, there is a variety of presidential candidates and political parties, authoritarian tendencies threaten a serious comeback. According to Serhii Rakhmaninov, editor of the Dzerkalo Tyzhnia newspaper, the country's pro-European choice has not yet become irrevocable. Politicians affiliated with the Kremlin may still come back playing up the Soviet nostalgia still shared by part of the population, warns Marie-Luise Beck, foreign politics expert. All the participants unanimously agree that Russian interference with the election process is unavoidable – and the elections to the Parliament are the more risky part.
Yaroslav Yurchyshyn said that due to the unstable national political situation the local authorities played a bigger role than ever. People's trust for local politicians is almost 30% higher than for the national authorities, since people can directly observe the results of their work. While decentralization is one of Ukraine's most successful reforms, it also entails significant risks – local authorities obtain significant financial resources while there are no effective anti-corruption institutions there, while the authorities are often weak.
TI Ukraine director also said that when political institutions are weak, it is the civil society that ends up at the forefront. Numerous conference participants highlighted examples of successful local work of the civil society. For instance, Mariupol coordinator of Kyiv Dialogue Vladyslav Zaitsev told how after the beginning of warfare, his city, located quite close to the occupied territories, became one of the most transparent cities in Ukraine.
Another point that was discussed was the threat to the civil society – escalating pressure and violence against activists. Stefanie Schiffer, director of the European Exchange, urged the Ukrainian authorities to investigate these cases and bring the instigators to justice.
During the final part of the conference, the issue of the Ukrainian elections was discussed in the European context. Wilfried Jilge, historian and expert on Eastern Europe, said that the European Union had to not only pressure the Ukrainian authorities but also motivate and support the country. According to Ruprecht Polenz, president of the German Community of Eastern European Studies, Ukraine remains a "permanent litmus paper for the peace order in Europe."