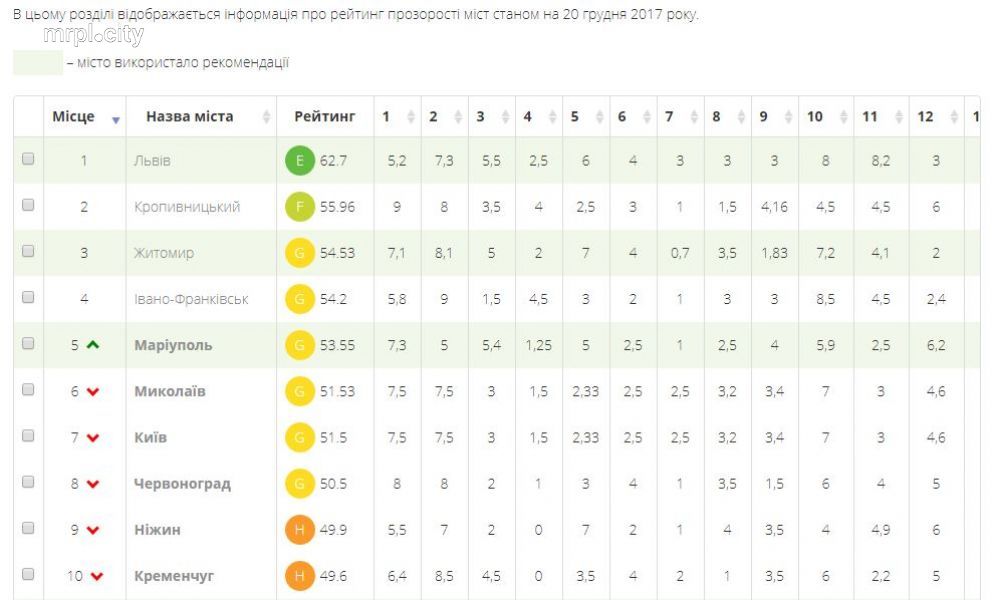 Mariupol has risen to the fifth place in the ranking of transparency of Ukrainian cities. The ranking can be found on the website of Transparency International Ukraine, reports MRPL.CITY.
Only Lviv, Kropyvnytskyi, Zhytomyr and Ivano-Frankivsk are ahead of Mariupol at this point. The project assesses the transparency of municipal activity, amount of public information, quality of corruption prevention and openness to citizens.
"Mariupol has chosen the path of openness, accessibility and transparency. We are improving our numbers, using the newest services and advanced experience. We will continue to work for effective results, as citizens' trust is our priority," said head of the tender department of Mariupol City Council Mykhailo Ivchenko.
The study is based on responses to information requests sent to the city authorities, surveys and communication with representatives of city authorities and the city council, verification of compliance with the open data standard, analysis of the website, online statistics, citizens' complaints, media data etc.
Earlier, MRPL.CITY communicated that Mariupol 2021 Development Strategy had been highly assessed in Kyiv.