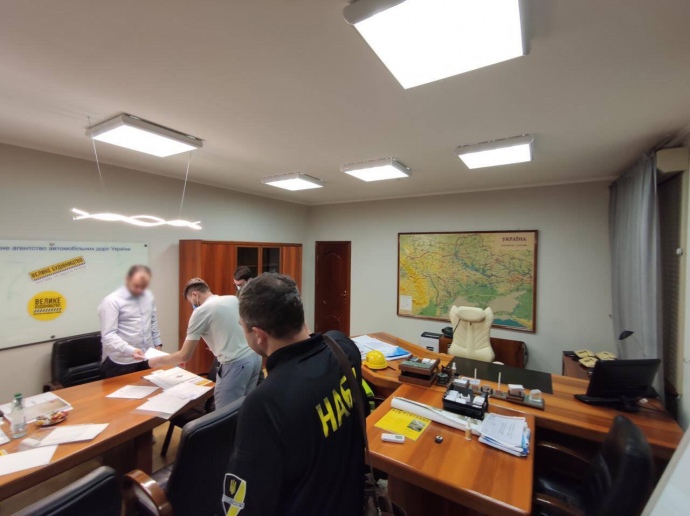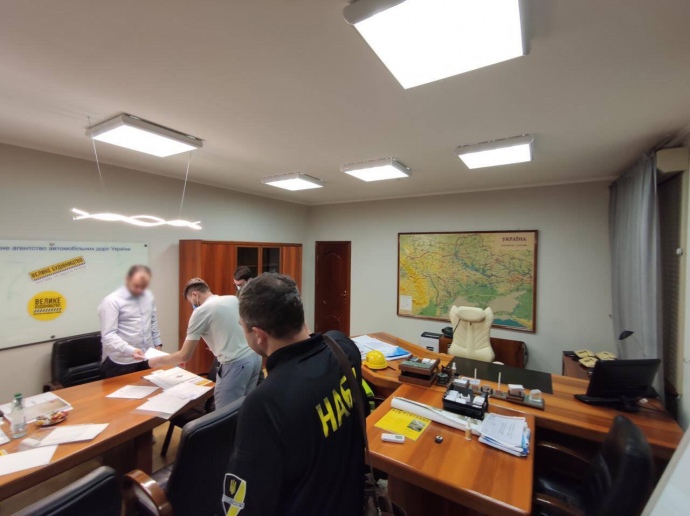 This morning, Polish law enforcement officers detained former head of State Agency of Automobile Roads of Ukraine, i.e. Ukravtodor, Slawomir Nowak. He is suspected of leading an organized criminal group, money laundering and road corruption.
Later, turned out that the National Anti-Corruption Bureau and the Specialized Anti-Corruption Prosecutor's Office participated in the Polish operation.
"The NABU and the SAPO, together with Poland's Anti-Corruption Bureau and Prosecution, are conducting authorized searches in Kyiv, Lviv and in Poland as part of the joint investigation of the organized crime group activity in the sector of road management," reports NABU press service. 
The investigative action takes place in Ukravtodor offices, in the offices of companies participating in the agency's public procurement tenders, and in the places of residence of former agency officials and Polish citizens suspected of participation in the criminal organization.
At a briefing, NABU director Artem Sytnyk said that under the information available to the investigation, Slawomir Nowak led a criminal group that engaged in embezzlement of funds allocated by international organizations for road repair in Ukraine.
Acting Head of SAPO Maksym Hryshchuk explained how the embezzlement took place. When Ukrainian companies built roads in Ukraine but did not finish their work for this or that reason, Nowak proposed them to avoid fines and extend the agreement. In exchange, the companies had to invest into the authorized capital of a designated enterprise on the territory of Poland.
In addition, the former head of Ukravtodor allegedly proposed to an international organization to create a joint enterprise on the Polish territory. 50% of the authorized capital had to be provided by his inner circle. After completing his term of office, Nowak was planning to move on to the company's supervisory board.
Artem Sytnyk has added that, as part of the investigation, tenders for a total amount of EUR 270 million are being studied.
We remind you that in autumn of 2019, Transparency International Ukraine urged the Cabinet of Ministers to respond to the corruption scandal in Ukravtodor.
Back then, Slawomir Nowak effectively granted Head of Ternopil Automobile Roads Service Bohdan Yulyk with first deputy powers without having him approved by the Cabinet of Ministers. It was under Yulyk's leadership that one road was divided into 177 40-meter sections to avoid open bidding. However, instead of punishment, he got a promotion.