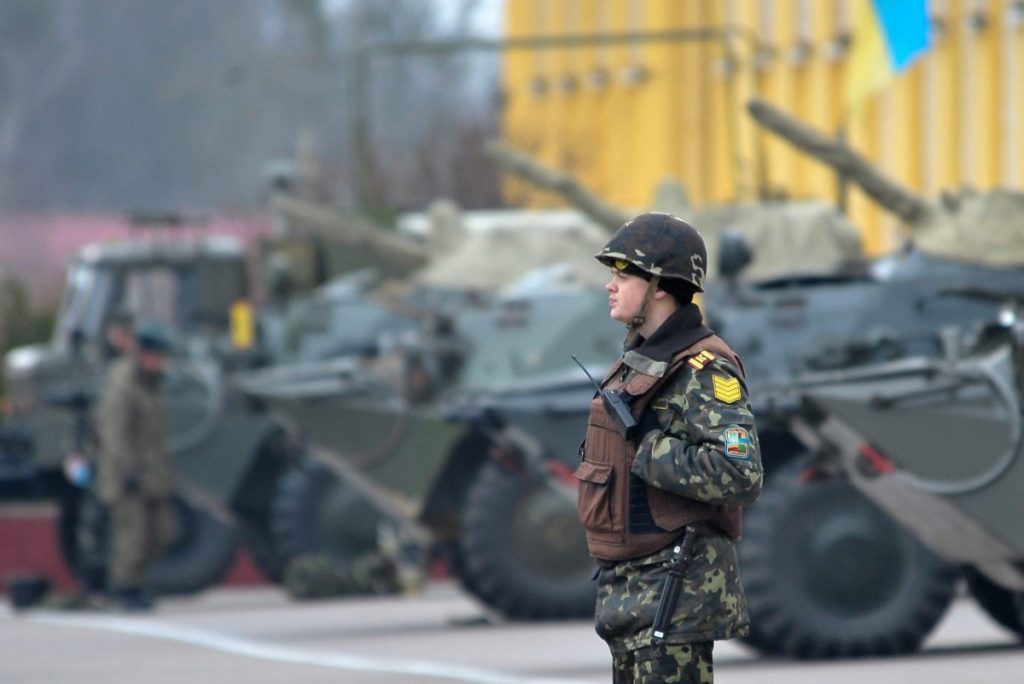 The Independent Defence Anti-Corruption Committee (Nezalezhny Antikorrupciynii Komitet z Pytan Oborony, or NAKO) held its first meetings with key authorities in the sphere of defence, security and the fight against corruption. NAKO representatives held talks with the Minister of Defence, Stepan Poltorak, management of the State Concern Ukroboronprom, directors of the National Anticorruption Bureau of Ukraine and the Specialized Anti-Corruption Prosecutor's Office.
As a result of the arrangement with the Ministry of Defence, NAKO members determined the first research areas and recommendations for the Ministry, namely: providing servicemen with housing and audit the property owned by the Ministry and providing medical services (procurement of medicaments) for the needs of the Ukrainian Armed Forces. During the meeting, parties stressed on the importance of not only exposing corruption, but working out efficient mechanisms for its eradication and future prevention.
The General Director of Ukroboronprom, Roman Romanov suggested NAKO taking part in the reforming of the Concern. The parties agreed to consider the opportunity to provide the Concern with proposals to speed up reforms as well as increase transparency and efficiency of the Concern and its entities-participants. Particularly, the implementation of the OECD standards (OECD – Organisation for Economic Co-operation and Development) for Good Governance in state enterprises.NAKO's co-Head, Drago Kos explained how the interaction with the Ukroboronprom will be built, 'We choose a sector, analyze it, determine its problematics and provide our recommendations insisting on their implementation'.
During the meetings with NABU and SAP, the parties agreed on mutual support. NAKO will report to these anti-corruption authorities regarding serious corruption risks in the defence and security sphere under their mandate.
NAKO representatives additionally tried to meet with the Committee on National Security and Defence. Unfortunately, the Committee's representatives did not have an opportunity to meet and the meeting was cancelled.
According to the NAKO General Secretary, Viktor Plakhuta, 'the desire of the Ukrainian Ministry of Defence, and the State Concern Ukroboronprom to take decisive steps to eradicate corruption and increase transparency and civic control in the defence sector is a very positive fact. The Committee's Ukrainian and international experts are ready to provide all the necessary support for hastening the reform and strengthen the defense capacity of the country'.
Note: NAKO is a joint initiative of Transparency International UK and Transparency International Ukraine and supported by the Ministry of Foreign Affairs of the Netherlands.
Contacts:
Ukr. – Sevhil Musaieva, sevamusaeva@gmail.com, +380 502171817
Eng. – Leah Wawro, leah.wawro@transparency.org.uk, +44 789 4219638