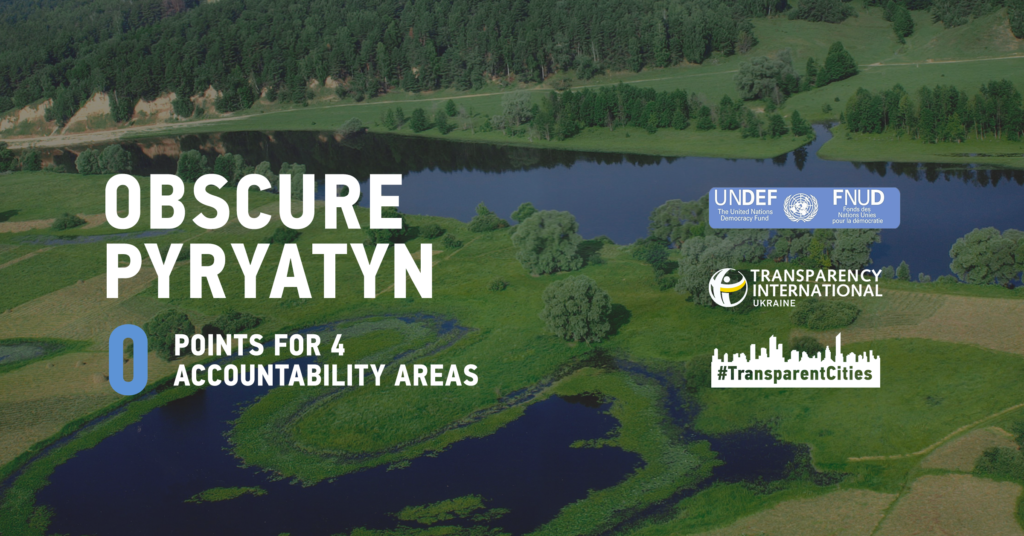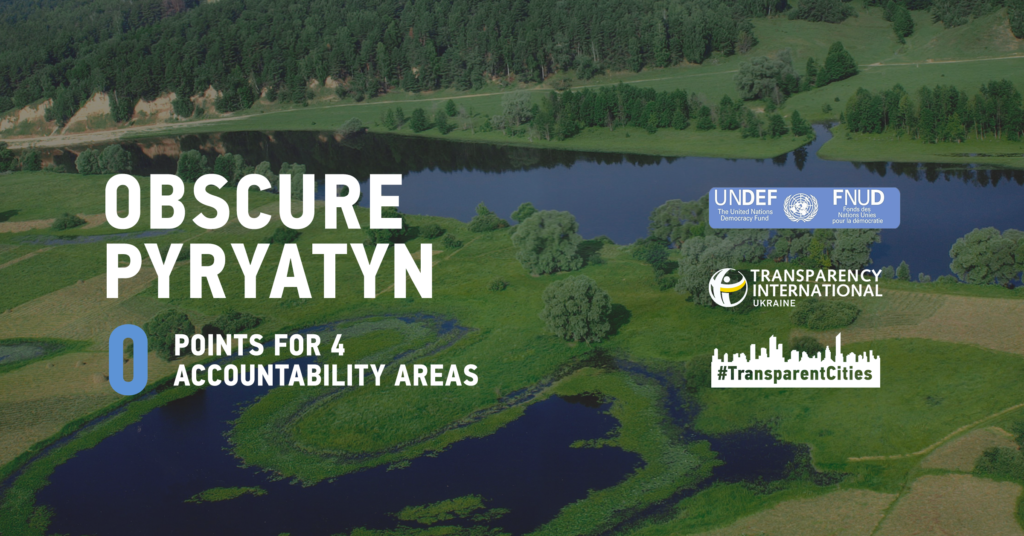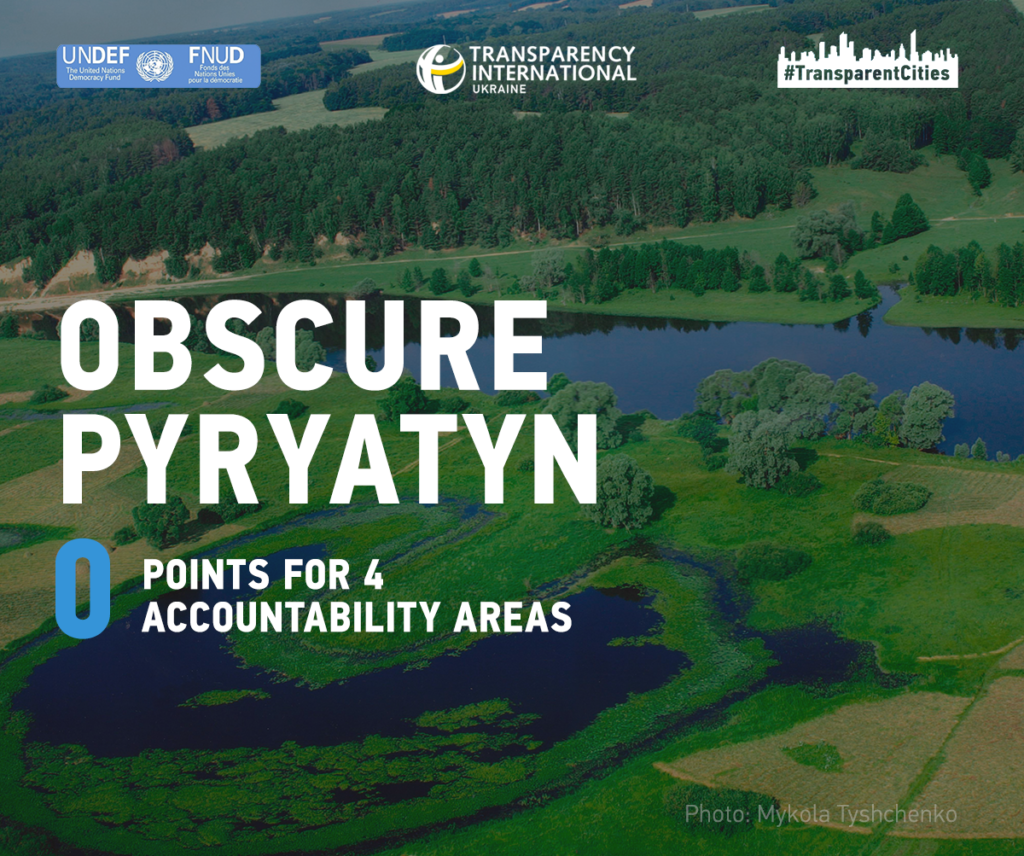 17 points out of 100. That's Pyryatyn's result for transparency of the local authorities. If the city were on the transparency ranking of Ukrainian cities, it would end up in the bottom ten. These are the results of study of Pyryatyn's transparency carried out by local activists from the Pyryatynski Initsiatyvy group. It was done using the methodology of the Ukrainian chapter of the global anti-corruption network Transparency International. The city is not among 100 biggest Ukrainian cities, therefore it was not part of TI Ukraine's ranking. 
Currently, with decentralization underway in Ukraine, local authorities gain more power while budgets become more independent. That is why the project team of Building Transparency in Ukrainian Cities works on development of tools of public control of authorities and provides representatives of local authorities with recommendations how to increase accountability. That is why TI Ukraine decided to support Pyryatyn activists and help them measure the transparency of their city.
The area of access and participation got the best result in Pyryatyn – 4.9 points. The area of land use turned out relatively transparent as well – 3 points. The remaining areas showed less optimistic results. A total of four areas of accountability were assessed as zero: communal property, social services, financial and material aid and housing policy. It means that the citizens have no information at all on these areas of city life, and the authorities are obscure and not accountable.
"It is a very positive sign that Pyryatyn activists want to measure the transparency of their own city. It is the first step taken towards the overall improvement of the situation. We urge other cities not included in the ranking to follow Pyryatyn's example, to calculate their results and improve them," says Transparent Cities project manager at Transparency International Ukraine Kateryna Tsybenko.
"What motivated us to calculate Pyryatyn's score was the wish to understand the real situation with transparency of the city and accountability of the authorities. I never held my breath, but I was still surprised by a result this low," says head of the Pyryatynski Initsiatyvy group Bohdan Bondarenko. 
TI Ukraine continues to work on transparency in the regions of Ukraine and to actively motivate local citizens to demand accountability of authorities, and local authorities – to be more transparent. After all, openness and transparency are the main prerequisites to reduce the level of corruption.
Media contact: Kateryna Tsybenko, manager of Transparent Cities at Transparency International Ukraine

+38 098 231 08 81

Transparency International Ukraine is a national chapter of Transparency International, an anti-corruption NGO with over 90 national chapters; which operates in more than 100 countries. TI Ukraine's mission is to limit the increase of corruption in Ukraine by promoting transparency, accountability, and integrity in both the public authorities and civil society. You can learn more about the organization's activity on the website www.ti-ukraine.org