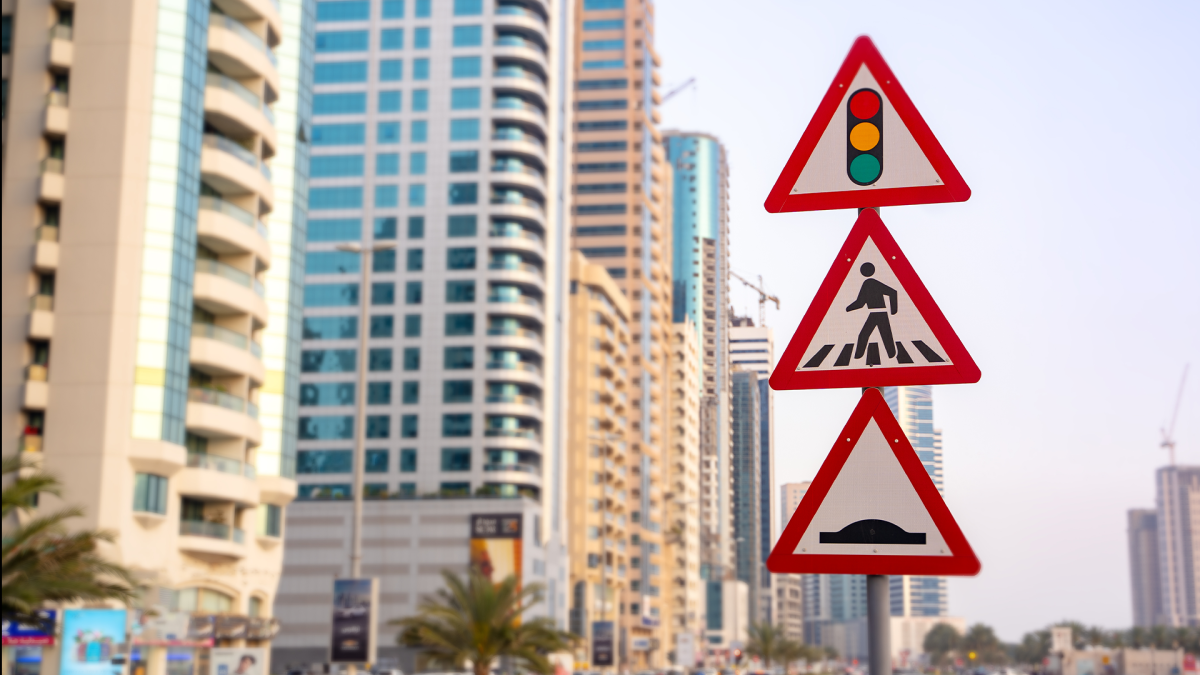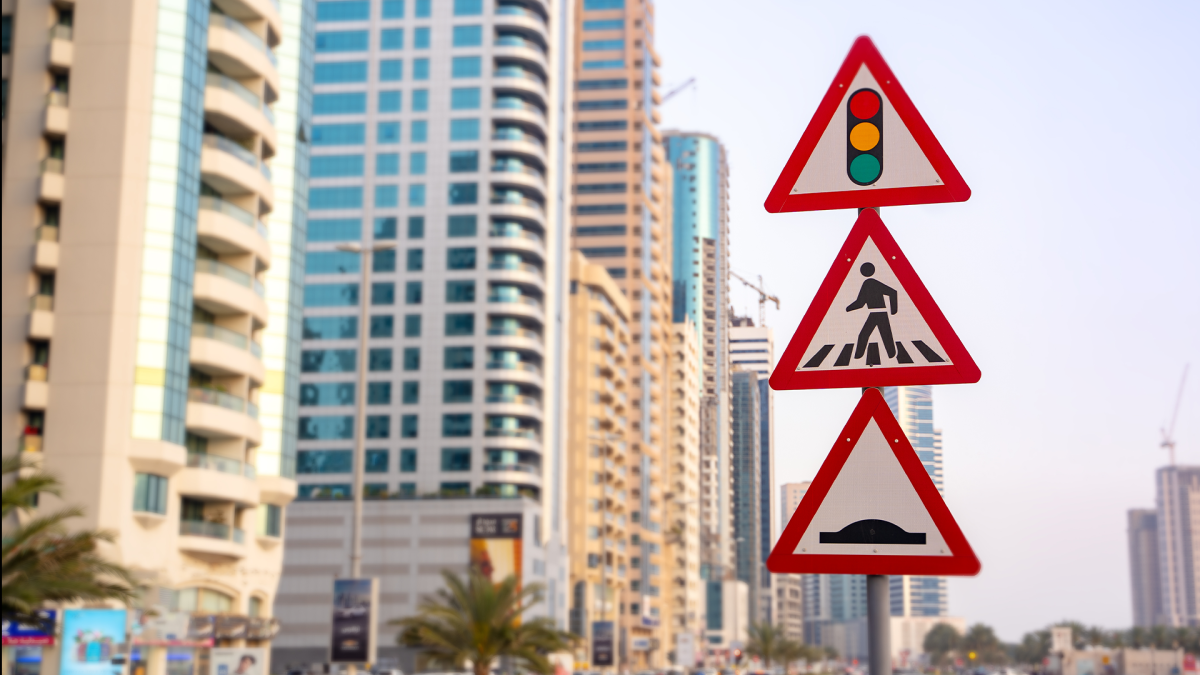 When someone in Ukraine says that they have obtained a driver's license, they may be asked in response "How much did it cost?" All because the process has already turned into an old corruption legend; allegedly, it is unrealistic to pass exams without a bribe because the whole system is focused on this. Transparency International Ukraine is confident that this is not the case, so we have collected inspirational stories of people who obtained their driver's licenses without bribes. 
Spoiler alert: it's hard, but worth it!
According to the results of the 2022 sociological survey by Info Sapiens, the service centers of the Ministry of Internal Affairs rank third in the corruption prevalence rating. 26.7% of respondents reported that they had faced corruption in various cases in the centers. In addition to issuing a driver's license, the list also includes car registration, technical control, and obtaining documents without waiting for one's turn. 
Since August 1, 2023, changes have come into force that should reduce corruption risks when obtaining a driver's license. Future drivers now have multiple attempts to pass the practical part of the exam over the course of two years, rather than three attempts, as used to be the case.
26.7% of respondents reported that they had faced corruption in various cases in the centers.
What prevents people from passing the exam?
Usually, difficulties begin during the practical part. Previously, there were only three attempts to pass it; before each of them, candidates, including in large cities, passed circles of hell to proceed to the practical part of the exam. 
Future drivers are nervous, and inspectors count all the mistakes or even provoke violations of traffic rules. Giving a bribe is offered secretly or directly, so as not to waste time and avoid unnecessary questions during the exam. Even without hints, every candidate knows that such an option exists. Moreover, the Internet is full of numerous offers to buy a driver's license.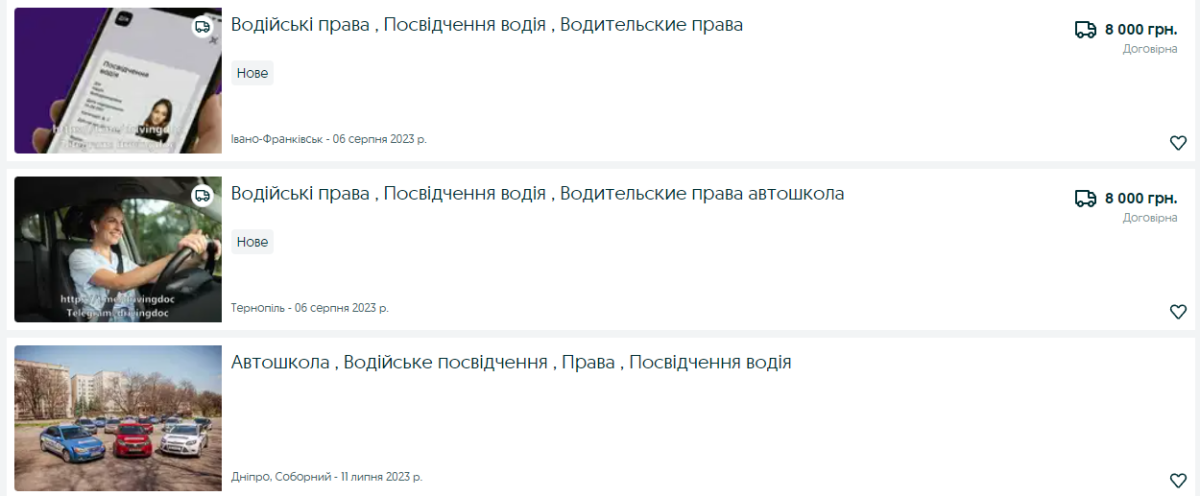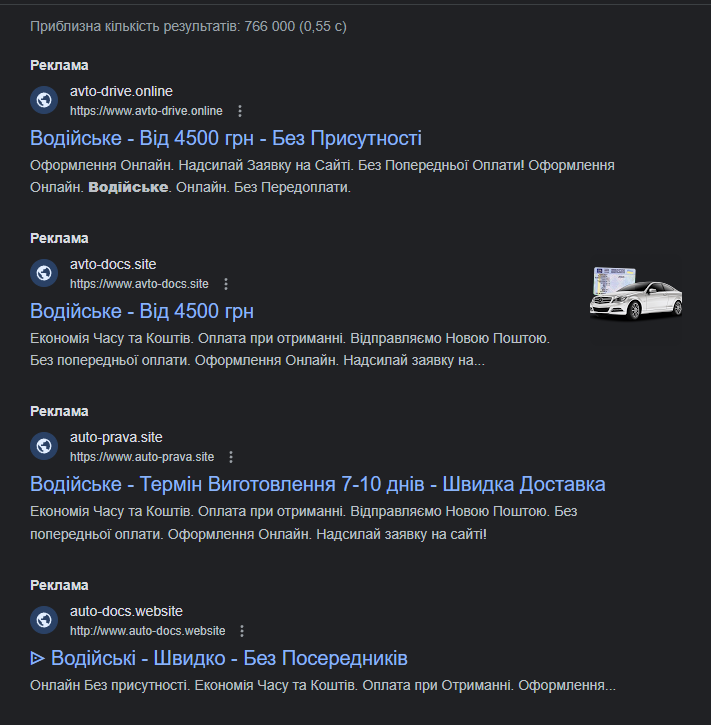 Steps taken by the candidates who obtained the license without bribes
Are you determined not to pay for your driver's license? We are proud of you!  
To inspire you, we asked about the experience of those people who fairly obtained their driver's license, having only three attempts according to the old rules. They did it — so can you!
The first story is one by a copywriter and a mother of a 2-year-old kid, Yulia Hurina. It took her 8 months to obtain a driver's license in Kyiv; she noted how her personal experience changed her vision of the problem of corruption in this area:
"I passed the practical part in one of the Kyiv service centers, which I had been told was the most progressive and the first service center without corruption. In the driving school, no one ever hinted at the need for a bribe, although I heard about the opposite cases. Therefore, I was firmly committed to passing it without paying from the very beginning.
I failed the first attempt at the end of the route before the last intersection, which really hit me — I didn't know that almost no one passed on the first attempt. Subsequently, I realized that people were buying the license not only because of irresponsibility, but also to save time, money, and to avoid the constant nervous state that it took to obtain the license without a bribe."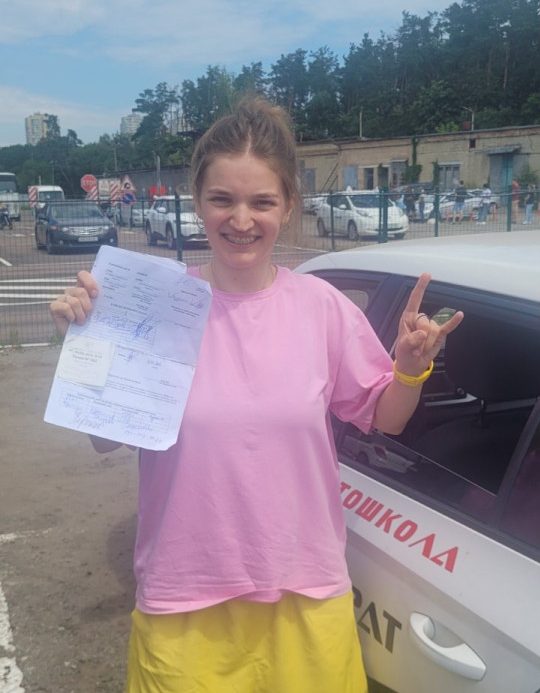 Happy Yulia immediately after a successful third attempt of the practical exam
After the second unsuccessful attempt, Yulia decided to gain even more practical driving experience and move further. The second attempt was ahead:
"It seemed to me that I was a confident driver, but after my second exam finished without even starting, (the inspector paid attention to primitive mistakes), I felt that I was a less than a zero. After such a daunting experience, I was sure that neither 3 nor 5 nor 10 additional hours of training would help me. 
Then I was a moment away from buying the license, but my friend still advised me to use that last attempt and just have fun. I did, even though I kept this disgusting idea of buying the license in my head. The instructor told me that on the third attempt, the inspectors would be ready to turn a blind eye to some things. 
The main thing is not to make obvious, serious mistakes. Inspectors are favorably disposed and can turn a blind eye to mistakes you make out of inattention or just from being nervous. This really happened to me during all three attempts, but luck, that is the instructor, the route, or the car, still plays a huge role."
In the end, the third attempt was successful, and Yulia obtained the license, in which she had invested many more resources than she expected.
Then I was a moment away from buying the license, but my friend still advised me to use that last attempt and just have fun.
Other people also mention that the training and the exam were longer than expected. It took Yulia Pimenova, a manager who passed the exam in Lviv, 5 months from driving school to obtaining a license. Here's how she motivated herself before her last attempt at the practical part of the exam:
"I did not expect that this path to be so long, and the instructor said that I already knew everything before the exam. I didn't really want to take a repeat course at the driving school; this was the thought that also helped not to worry before my last attempt. The third time I passed the route without mistakes, so I was satisfied with my result, even despite the fact that I waited in line for 5 hours."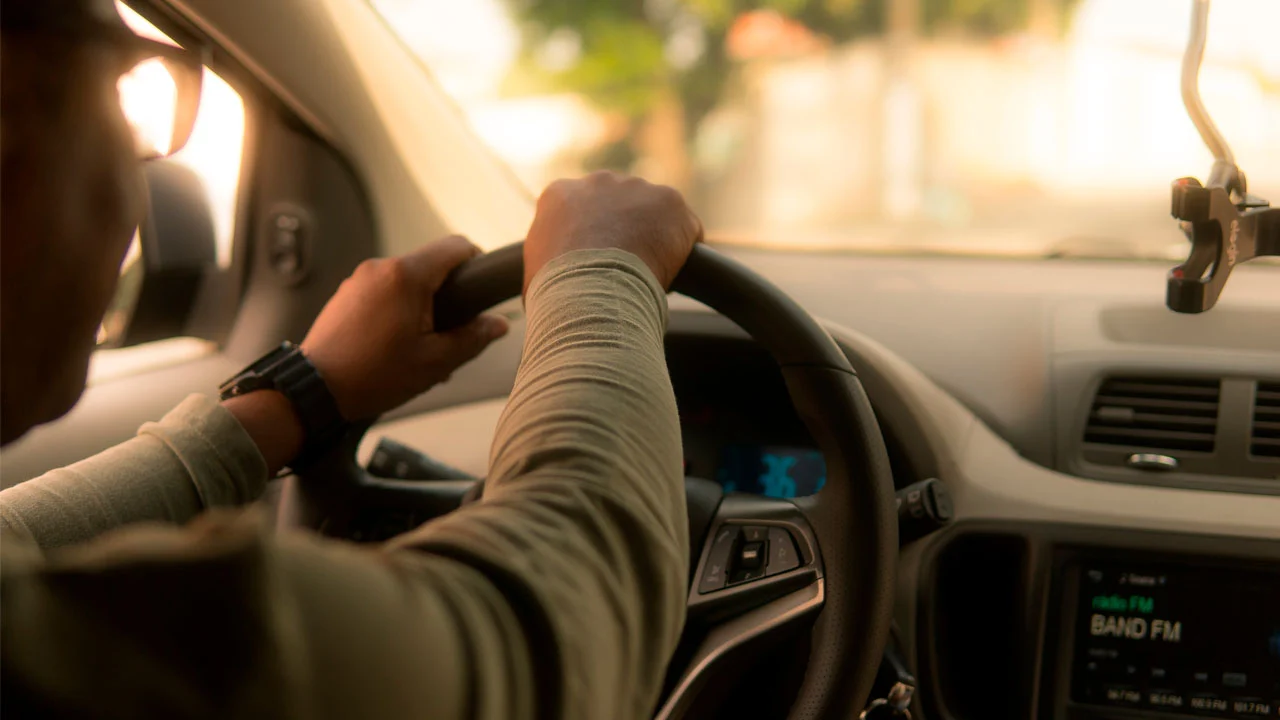 Communication specialist Kateryna Rusina carefully studied the reviews and chose a driving school where honesty would be the norm; so no one hinted to her that she should pay a bribe either. After one attempt at a practical exam, she decided to appeal the results:
"I believe the inspector behaved unprofessionally, provoked an accident, and included additional mistakes. I don't know whether he wanted a bribe or just was in a bad mood, but I took a video recording of the exam and wrote a 7-page complaint with detailed explanations. The commission upheld my complaint, removed the additional mistakes, and annulled that attempt of the exam.
The next time, the same inspector happened to me again, and I doubted whether it was worth starting the exam at all. But the instructor always told me that I should not care with whom and on what route to go, so I decided to take the exam and appeal again in the case of problems. 3 mistakes and I passed the exam."
Kateryna advises not to save too much on training because one's life will depend on their driving skills. In her opinion, it will be cheaper to pay for additional classes. She advises others not to stay silent about possible violations of one's rights:
"Look for an instructor who will really teach you. Find out how exams should be passed, according to what rules; thus, you can defend your rights if something goes wrong. Yes, an appeal takes time, effort, nerves. But if you feel that you are ready — fight for it, it will be not only a step towards your driver's license, but also a contribution to changing the system."
Yulia Pimenova also agrees that it is necessary to go until the end. She says she didn't pay a bribe as a matter of principle:
"This path took many resources. I was very worried because I understood the responsibility for my life and the environment. In financial terms, it is expensive, but I think the license is worth the money. Passing the exam on my own was a principle for me because corruption in our country is still, unfortunately, very widespread. We have to start with ourselves."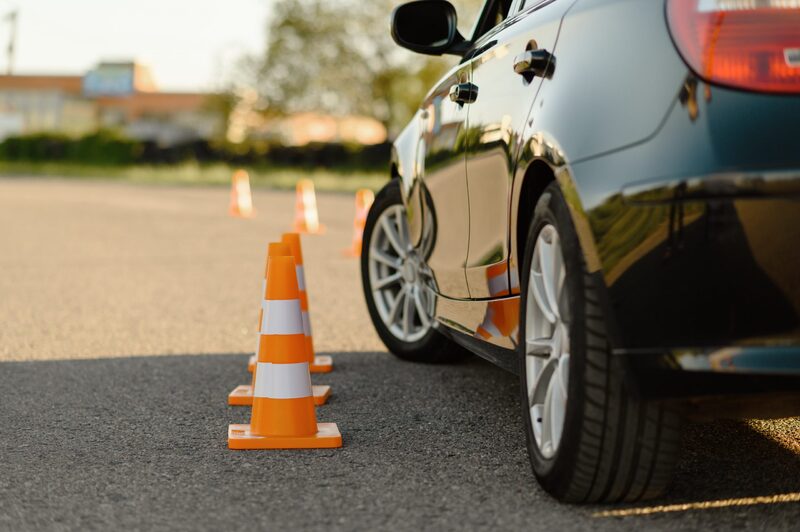 These remarkable stories are just the tip of the iceberg of positive experiences of those who managed to pass the exam. You can get more motivation and useful tips in the open group Driver's Licenses without Bribes on Facebook, where hundreds of other drivers and those who are only studying share their unique stories.
Yes, an appeal takes time, effort, nerves. But if you feel that you are ready — fight for it.
How to obtain the license in an honest way?
People who have already passed all the exams have different experiences; for some of them they were quite positive, while others recall having worried a lot. Therefore, we at Transparency International Ukraine provide the following tips to successfully prepare for the exams:
Choose your driving school and instructor carefully

. If at the beginning they do not believe in your intentions to pass without a bribe, or even more so, they hint at it — change the institution. It is important that the instructor support you, not tries to fail you.

Take many tests.

This will help you automatically learn the traffic rules and pass the theoretical part on the first attempt.

Do not be afraid to spend money on practical classes with an instructor.

The more skills and experience you gain, the better you will react in stressful conditions of the exam. Extra classes cost money, but it is an investment in your driving professionalism, not in a corrupt piggy bank.

Know your rights.

All information about taking exams can be found in the official

Guide

. Being aware of the crucial provisions, you can feel confident in case of potential problems.

Try to stay calm.

As obvious as this may sound, stress is your enemy in this case. Therefore, you can do special exercises or ask for support from your loved ones. We do not recommend taking sedatives; this may slow down your reaction on the road.

Do not delay the practical exam

. If you had never driven before the driving school, you will quickly lose your skills. Try to pass the exam at about the same time with the group or manage to get a convenient ticket at the service center.
If you believe that a driving school or service center prevents you from fairly gaining driving skills and underestimates the results of the exam, you can file a complaint. Contact the management of the driving school or territorial service center where the exam was taken regarding the complaint. This will take more time and resources, but if you keep quiet about the problems, no one will notice them.
Are you induced to give a bribe for passing the exam? Report it to law enforcement bodies (police); they will guide you on what to do next. We warn you against hidden filming because, as a general rule, the law prohibits doing it.To document the fact of extortion of a bribe, you must agree upon this with law enforcement officers. 
Corruption whistleblowers can also report such cases through the channels of the Ministry of Internal Affairs or the Main Service Center of the Ministry of Internal Affairs.