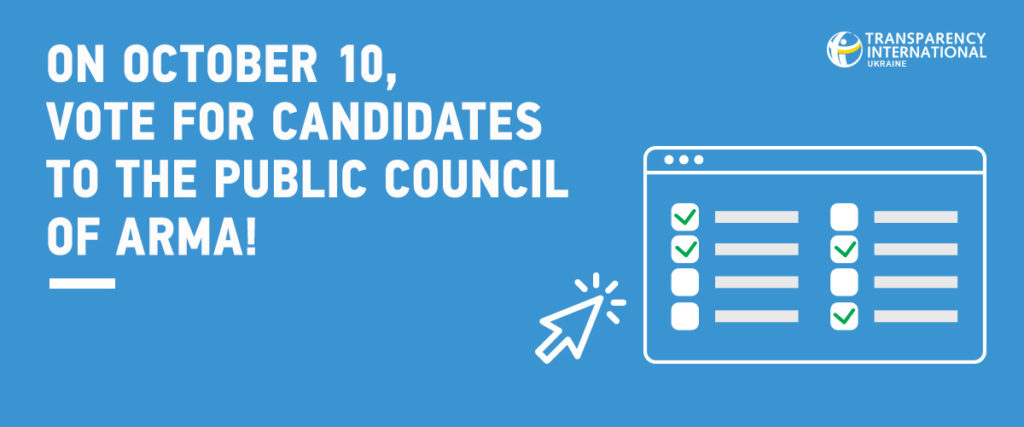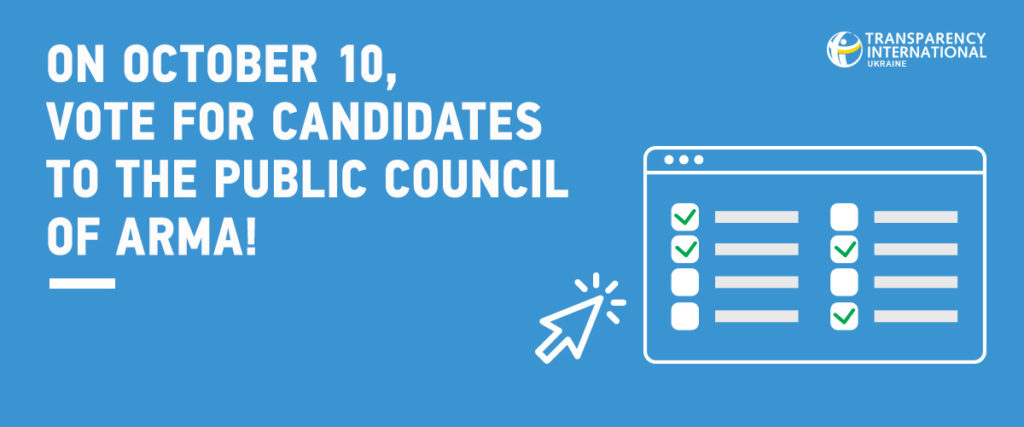 Today, on October 10, the internet voting for candidates to the first team of the Public Council of the National Assets Recovery and Management Agency (ARMA) is taking place. From 9AM to 9PM, you can vote for those who will be best suited to ensure effective and transparent public control over the activity of the National Agency on its official website.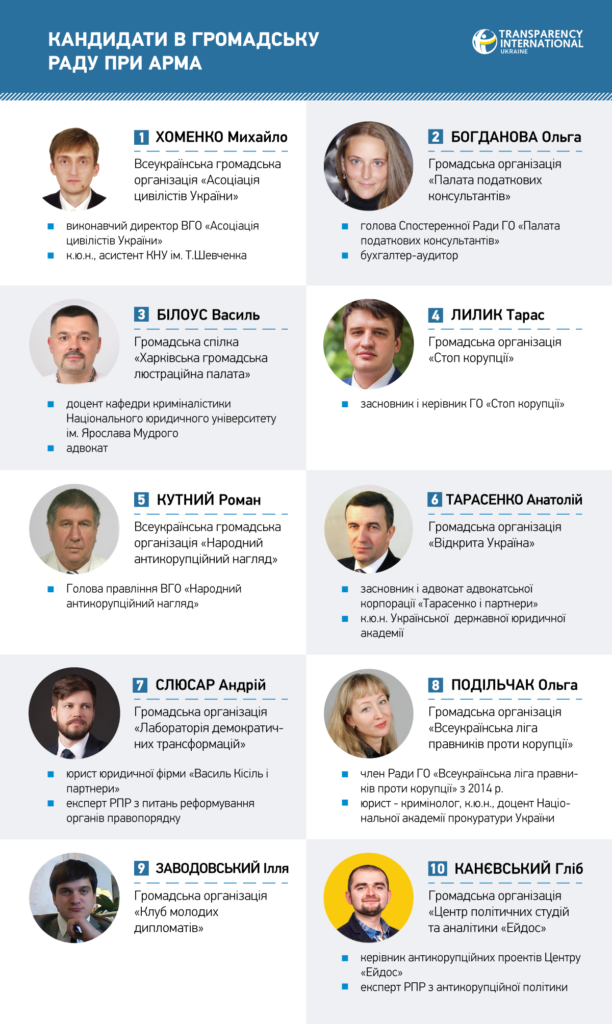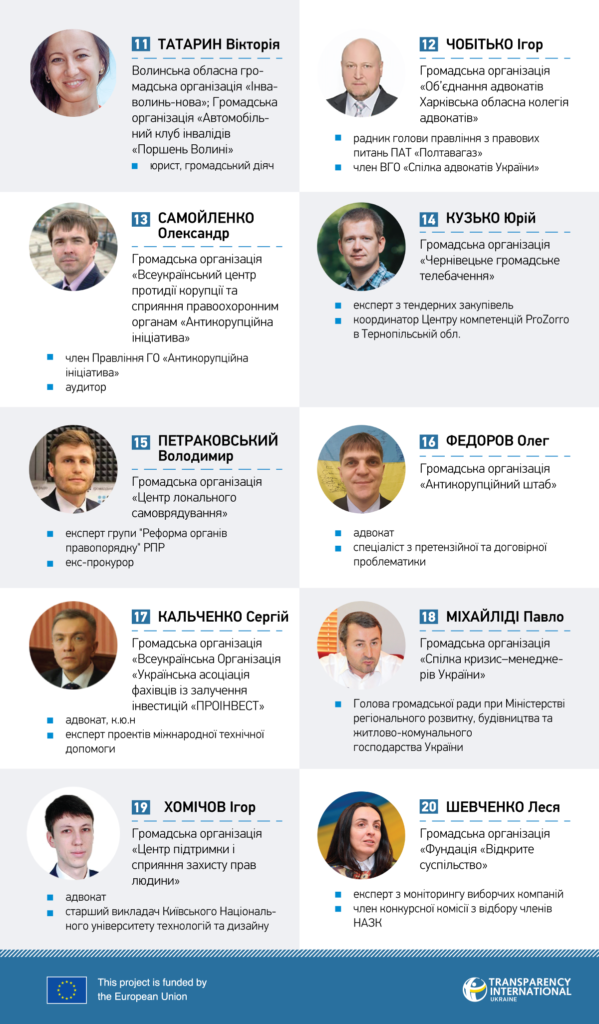 20 candidates out of those nominated by NGOs have been shortlisted for the election. The Public Council will consist of 9 members who will be chosen based on the results of internet voting of people who live in Ukraine. Read more about the voting procedure here: http://bit.ly/2y7z76B.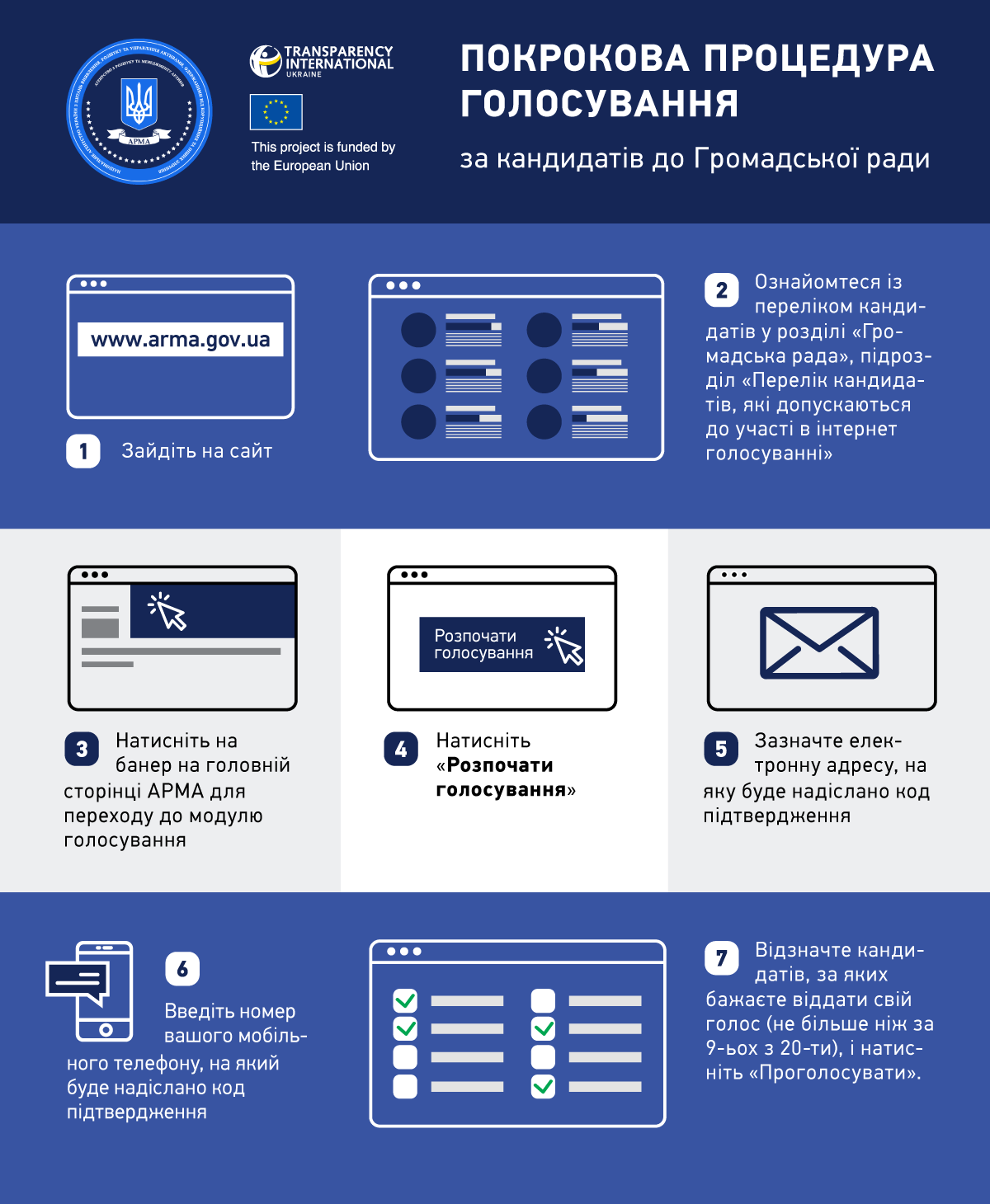 A governmental body that will discover, investigate and manage illegally obtained funds and property, including those obtained through corruption, is being created in Ukraine for the first time. That is why adequate and transparent public control is crucial.
The Public Council of ARMA has a broad range of authority and can significantly influence the creation and activity of the Agency. The Council representatives will supervise budget expenditures, provide expert conclusions on the ARMA's draft regulations, participate in the selection of candidates for the positions in the National Agency etc.
This publication has been prepared with the financial support of the European Union. Its content is the sole responsibility of Transparency International Ukraine and does not necessarily reflect the views of the European Union.
Transparency International Ukraine works with the National Agency within the project Enhancing the Role of Civil Society in Public Finance Oversight, financed by the European Union. The project aims at empowering civil society and journalists with effective anti-corruption, asset recovery and anti-money laundering tools to perform the public finance oversight, support the launch of Asset Recovery and Management Agency (ARMA) and to update the list of Politically Exposed Persons. Find out more at https://goo.gl/Jgr9ic