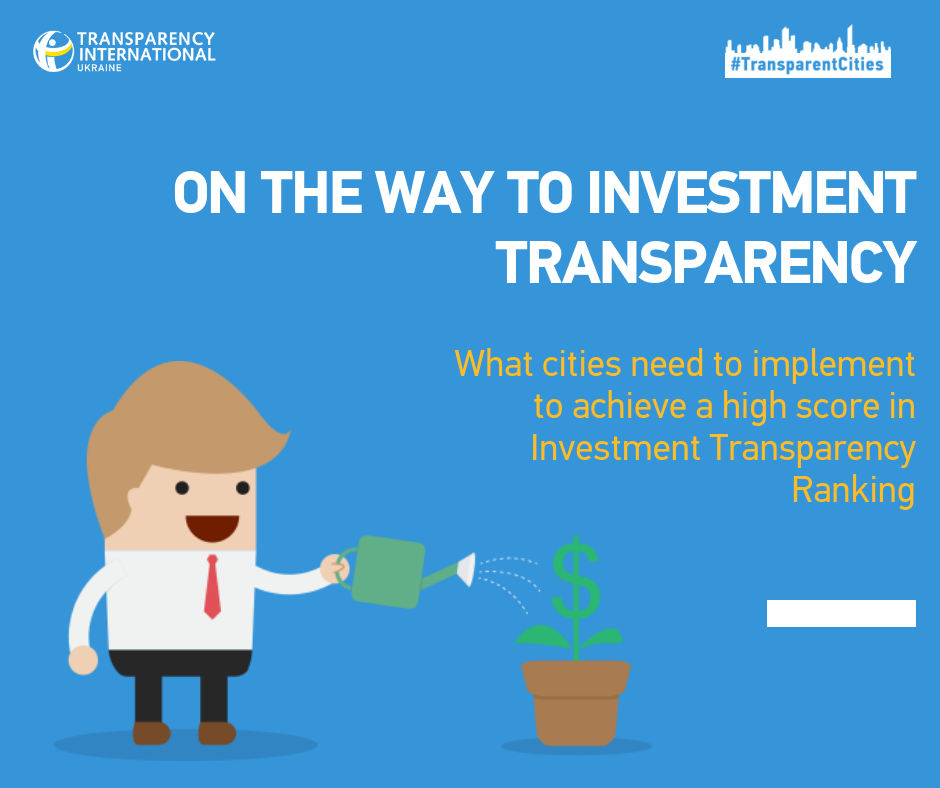 As part of the Transparent Cities program, TI Ukraine is implementing the project Transparency and Integrity of the Public Sector.
The main goal of the project is to increase the level of anti-corruption practice and transparency at the municipal level in the investment sector.
Within the project, we are developing Investment Sector Transparency Ranking of 100 biggest Ukrainian cities.
There will be 5 indicators influencing the city's position in the ranking which characterize regulatory policy implemented by municipalities and availability of information on the rules of economic activity estalibshed by local authorities.
The biggest score in this section (3️ out of 20) will be given to those cities where public events are held for discussion of draft regulatory acts and where information on inclusion of proposals and comments to these draft following the events is published on the official website.
Proper publication of draft regulatory acts of the city council and its executive committee on the website of the municipality will also add points, as will the option to find all decisions regulating business in a separate section.
This year's innovation is the assessment of whether municipalities publish open data on the Unified State Portal https://data.gov.ua.
Reflection of the regulatory activity in the City Transparency Ranking will create healthy competition between cities and encourage municipalities and city councils to review outdated decisions and speed up local deregulation
The project Transparency and Integrity of the Public Sector is implemented together with UNDP Ukraine with the financial support of the Ministry of Foreign Affairs of Denmark.