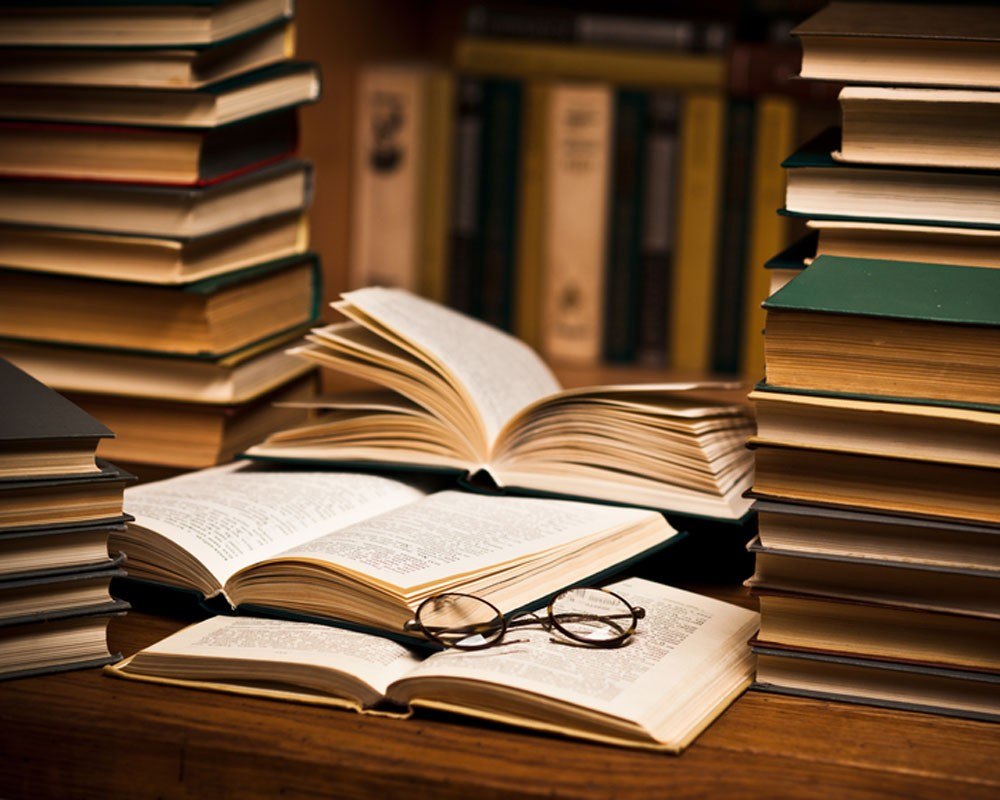 On September 26, 2019, public talk "Anti-Corruption Lessons for New Leaders. Conclusions" was held.
In 2018, TI Ukraine developed an anti-corruption course for the students of the Ukrainian Academy of Leadership (UAL) with the support of USAID_SACCI. We held lectures and seminars in each of the 6 academy subdivisions for 229 young leaders from across the country.
As part of the course, UAL students obtained knowledge on reasons and consequences of corruption. The focus was on the mechanisms and tools for corruption counteraction.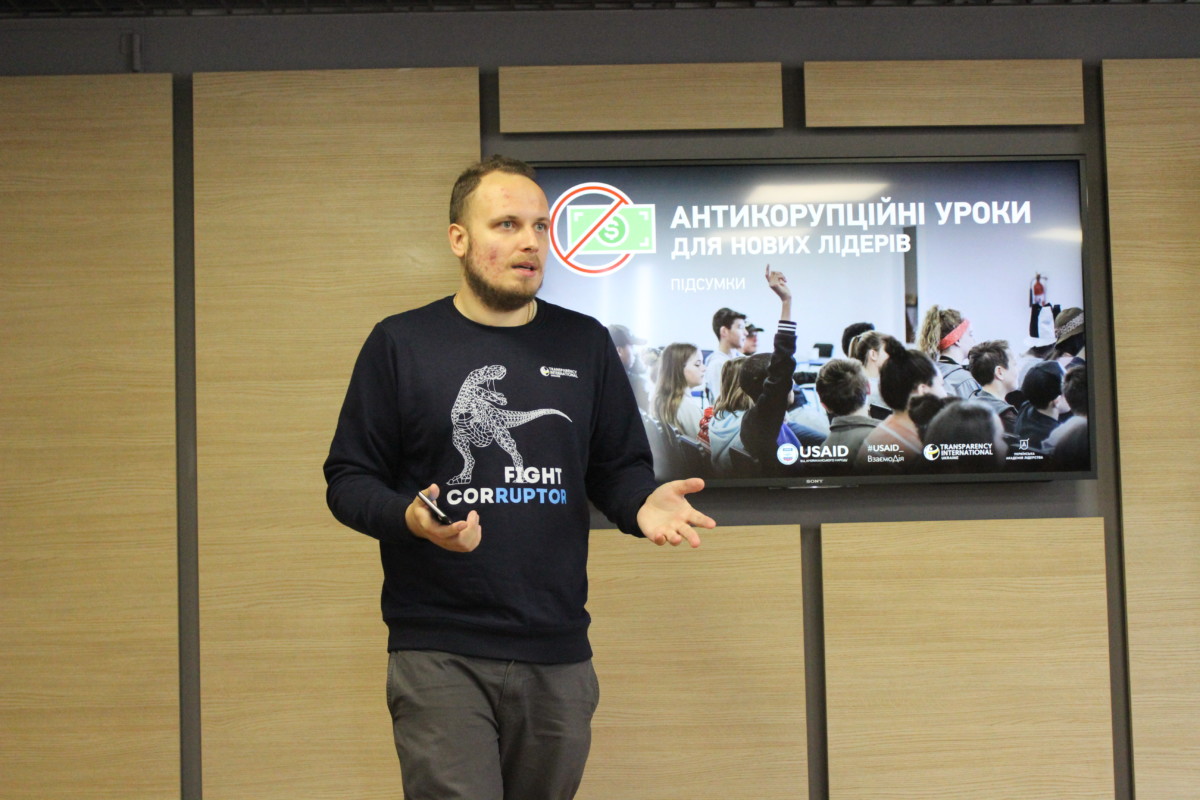 As a result, 89% of the participants consider this course, designed to engage young people in anti-corruption activity, useful for their further life. 87% expressed willingness to participate in such events in the future.
The average score grew from 11.3/15 points (75%) before the course to 12.2/15 points (82%) after the course.
Speakers and lecturers received over 50 positive comments with gratitude from the participants.
At the event on September 26, practical works of UAL students on 4 subjects were presented: 
Public information requests on regional problems;
Analysis of public procurement in the regions;
Coming up with creative ideas for a communication campaign to instill zero tolerance to corruption;
Creation of stickers for social media (Telegram).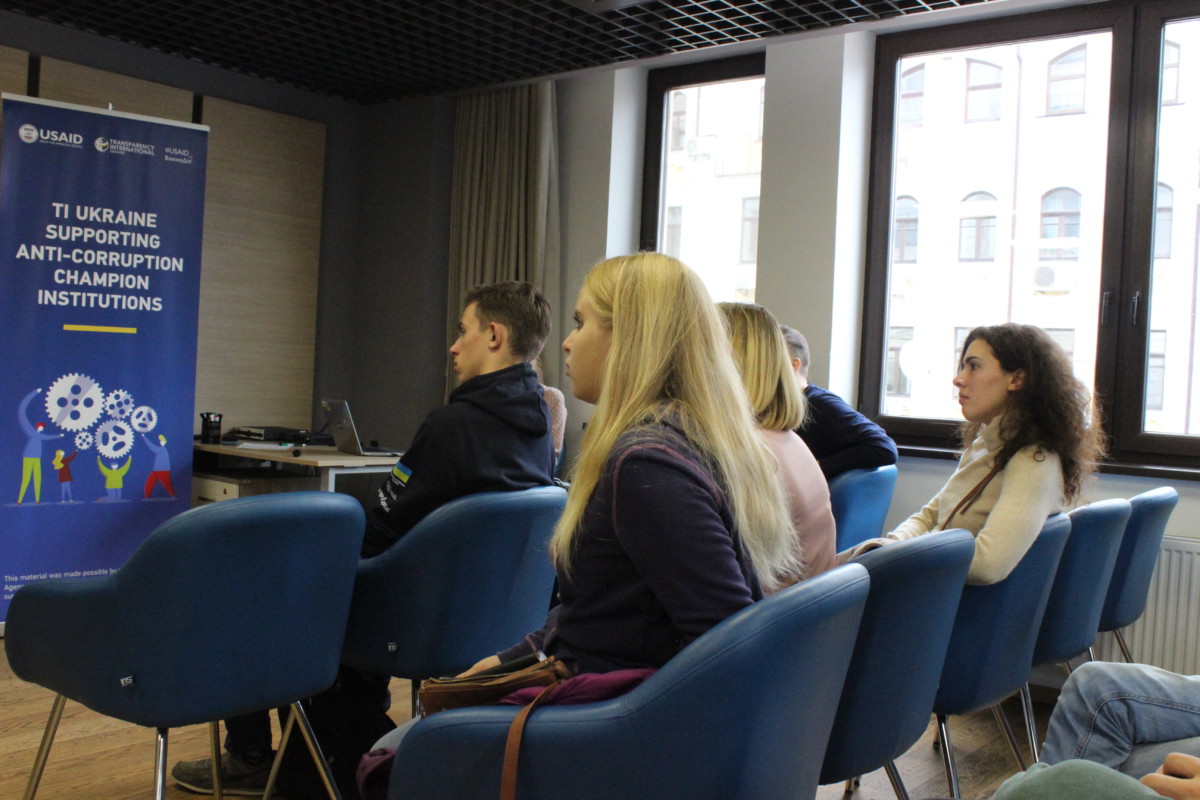 The average score grew from 11.3/15 points (75%) before the course to 12.2/15 points (82%) after the course. 
Students say they would like to study the following issues in more detail:
corruption whistleblowers (investigation process, protection of whistleblowers)
corruption schemes (high-profile corruption, anti-corruption schemes in colleges)
anti-corruption infrastructure (specifics of the work of the HACC, the NABU, the SAPO, the ARMA)
anti-corruption legislation (including the provision on illicit enrichment)
corruption in various sectors (business, public agencies, educational establishments)
psychological basis for corruption
steps to fight petty corruption
how to communicate and convince specific people to reduce the level of corruption
successful anti-corruption experience in other countries.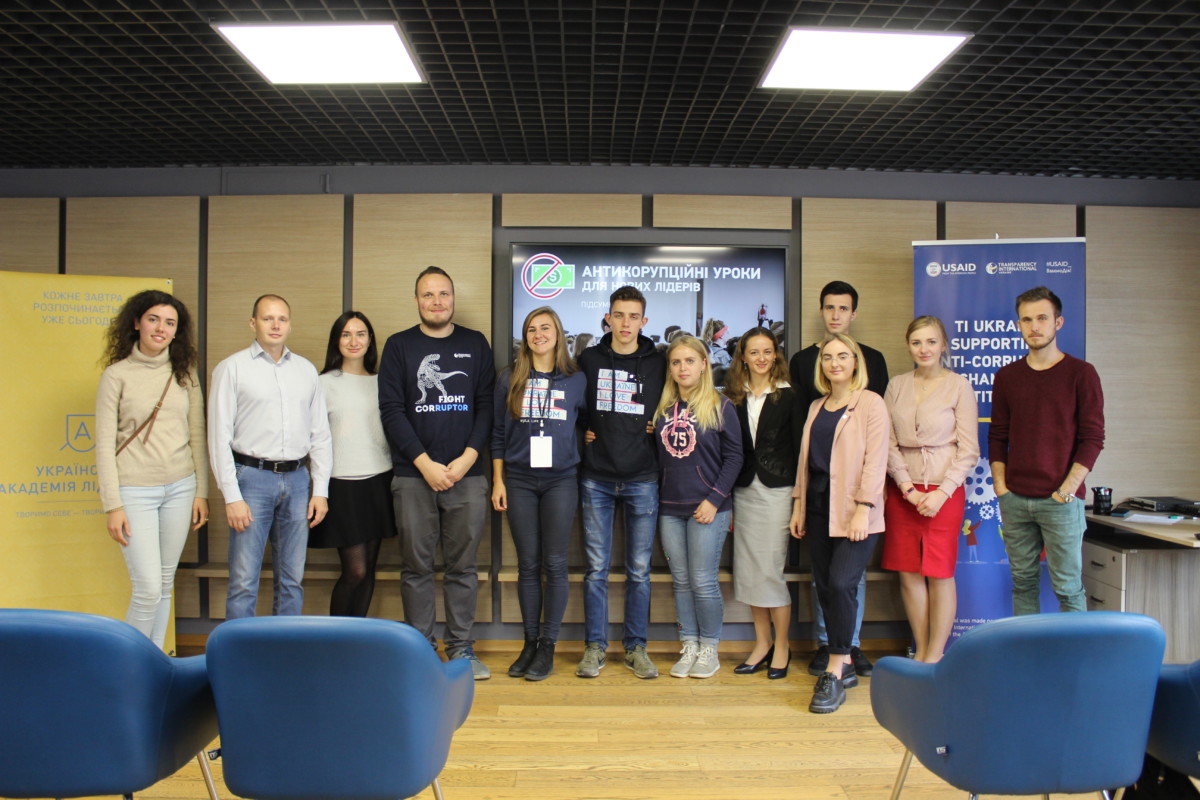 There is never too much knowledge!
For reference:
Transparency International Ukraine (TI Ukraine) is an accredited chapter of the global movement Transparency International, taking a comprehensive approach to the development and implementation of reforms to reduce corruption. TI Ukraine has administered and provided the government such electronic systems as ProZorro, ProZorro.Sale, eHealth, and E-Data. Our other ongoing projects include the Transparent Cities Ranking and development of the DOZORRO community for control over public procurement.
For inquiries: Olesia Koval, koval@ti-ukraine.org, 093-808-82-78.
Students would like to study multiple subjects in greater detail in the future.