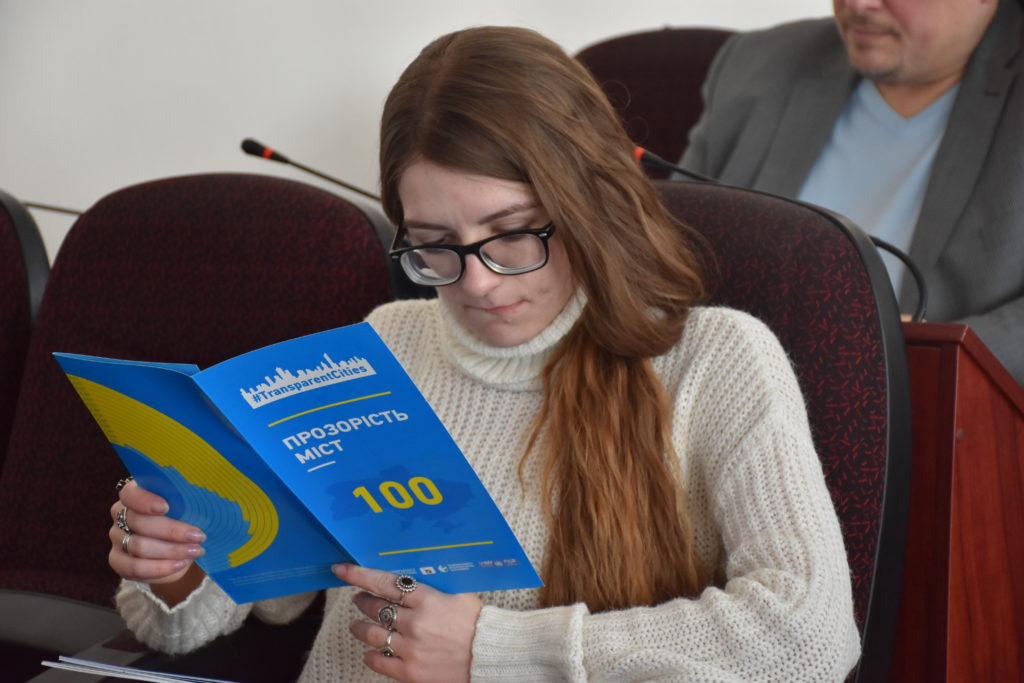 33.41 points out of 100.
This is exactly how much Kramatorsk scored for its governmental transparency. These are the results of city transparency research conducted based on the methodology of the Ukrainian chapter of the global anti-corruption network Transparency International.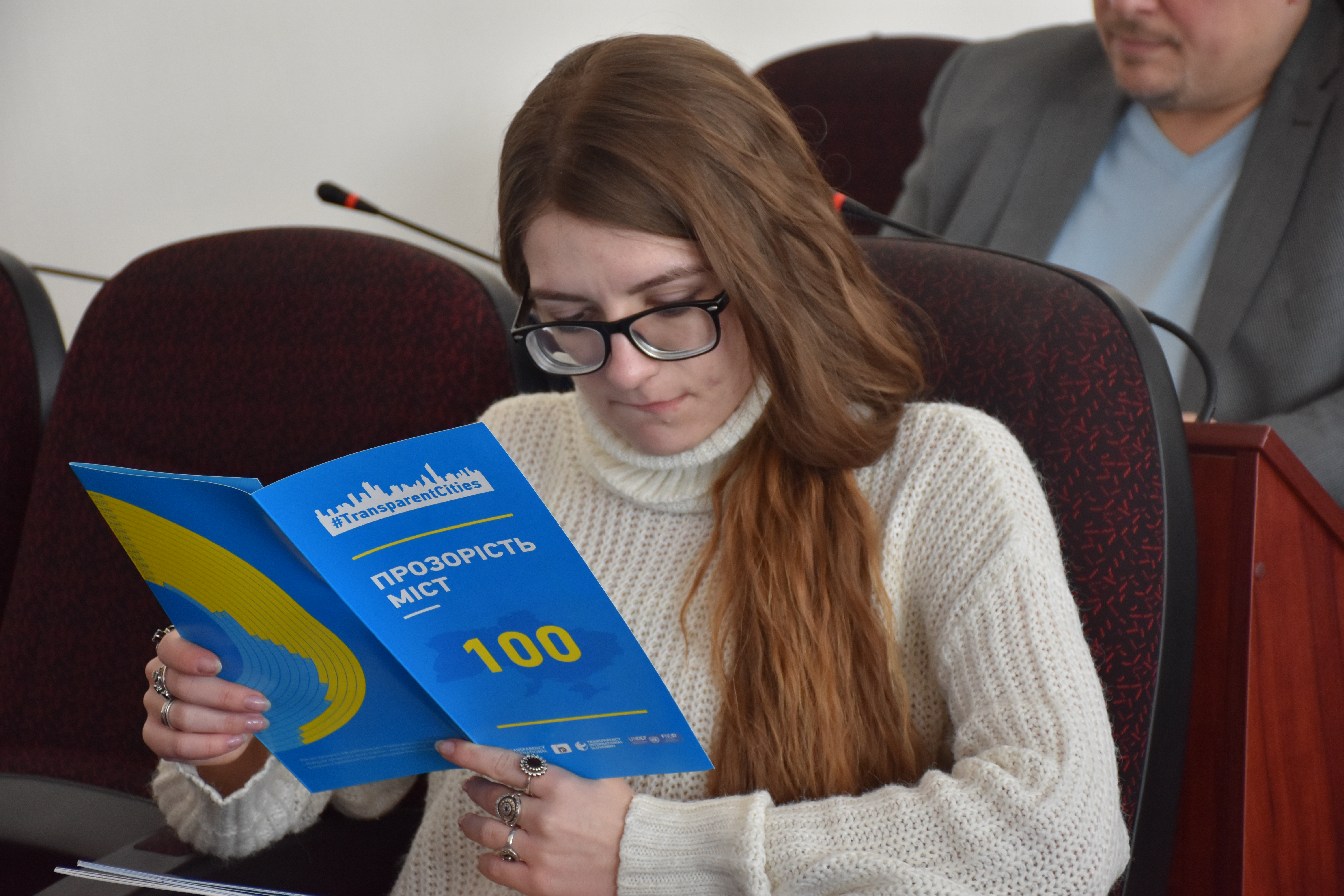 The representatives of the city council of Kramatorsk requested Transparency International to present the transparency ranking of 100 Ukrainian cities. Thus, the presentation took place on March 2nd in Kramatorsk City Council, welcoming representatives of the city council, journalists and activists.
The results of the research conducted in the hundred largest Ukrainian cities were presented at the event. Kramatorsk ranked 34th, winding up in the group of cities marked "red". These cities have to solve the problems with accountability and openness immediately.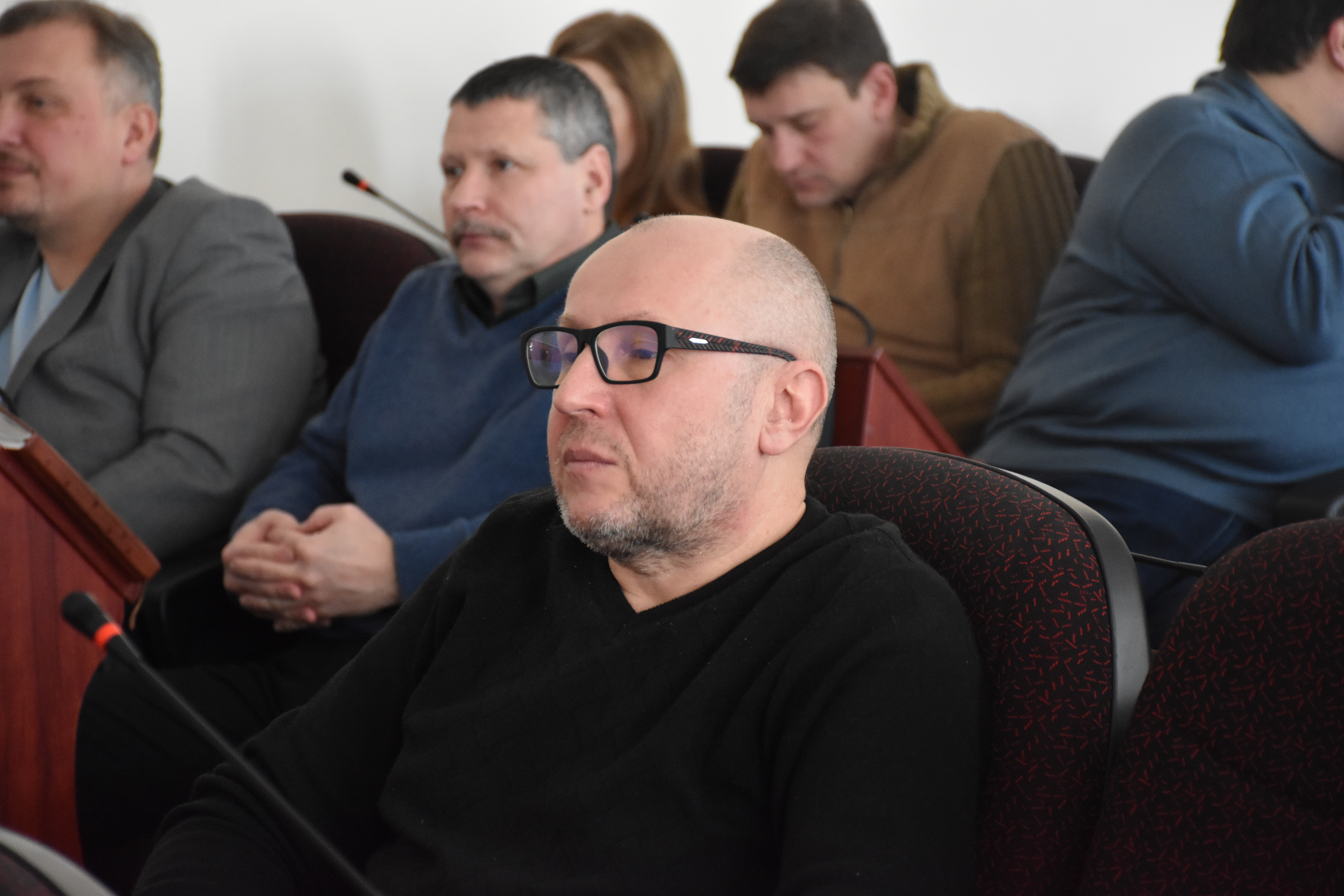 The highest score of 5.5 points was given to the sector of access to information and public participation. Also, the sector of land use and construction policy did relatively well with 4.9 points. The other sectors demonstrated lower results. Two sectors received 1 point for transparency: housing policy and education.  The low ranking means that residents do not receive any information about these specific areas and authorities are unaccountable and closed off.
Kramatorsk has already started implementing recommendations and currently has almost 40 points, moving up to the 17th place in the transparency ranking and raising the results in almost all sectors.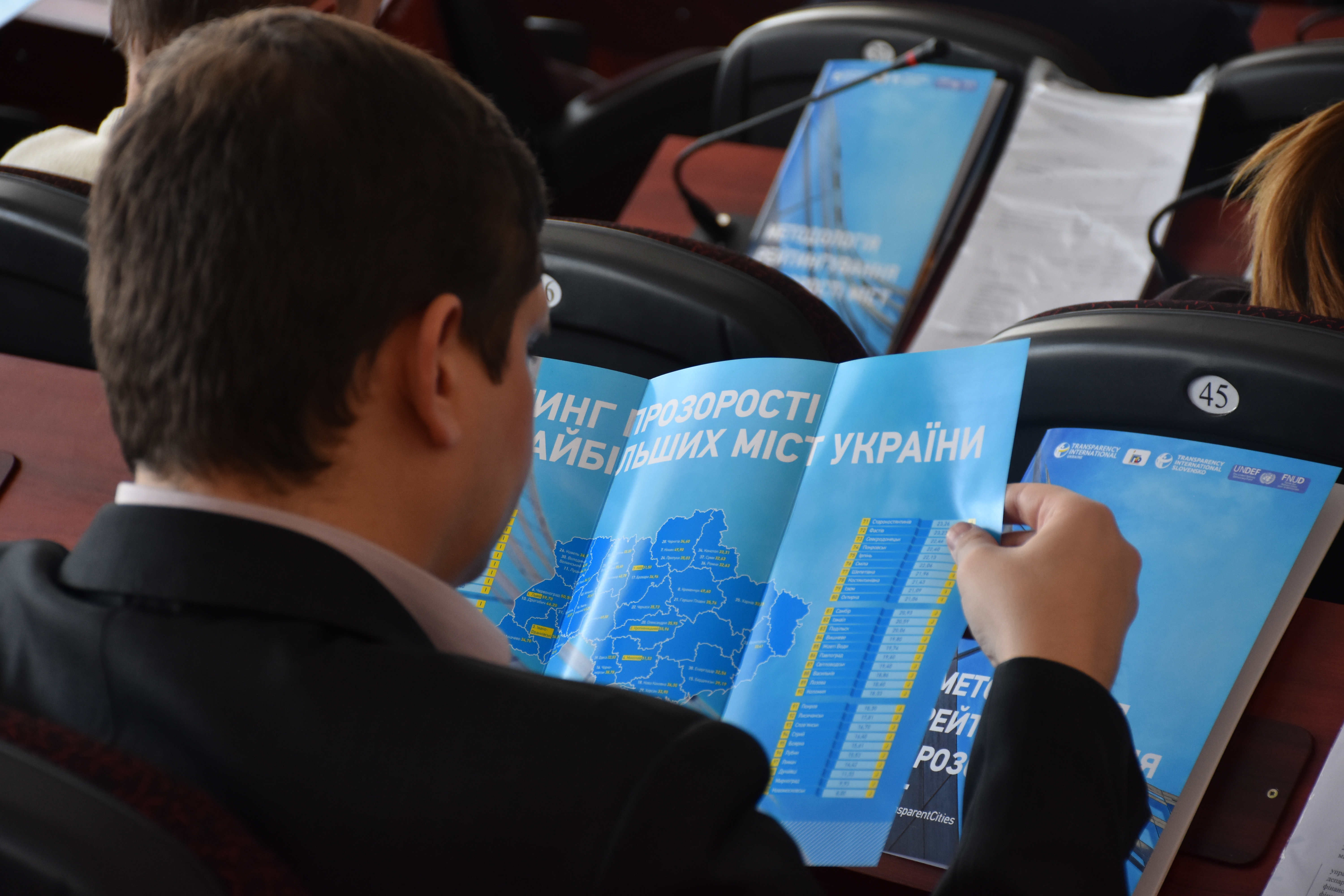 Coordinator of Transparent Cities Kateryna Tsybenko said, "Today, Ukraine is in the process of decentralization, local authorities get more power and budgets become more independent. Thus, the team of the project "Building Transparent Cities in Ukraine" is working on the development public control mechanisms over the authorities and provides recommendations for representatives of local authorities how to increase accountability."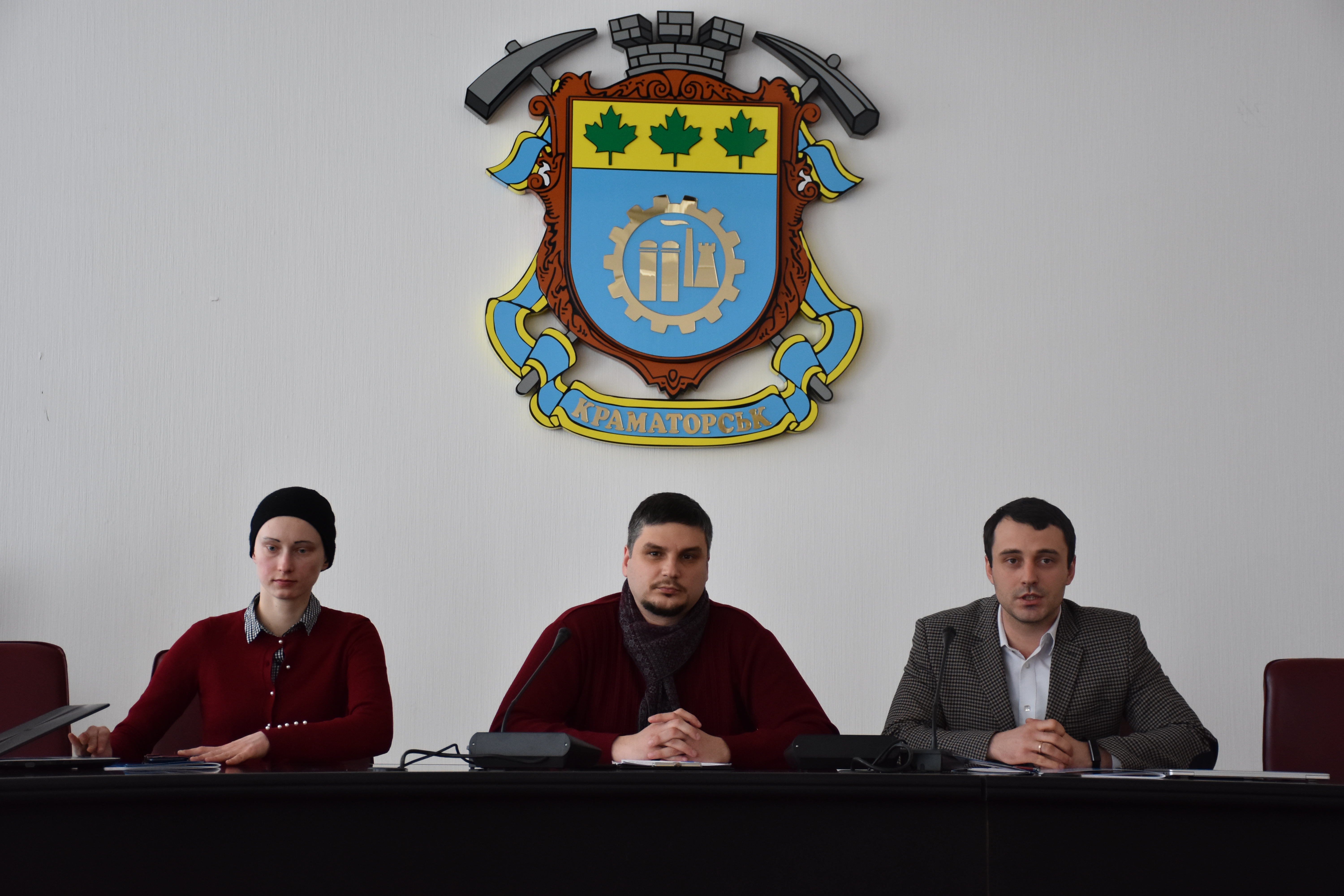 Artem Vivdich, Director of Donetsk Local Government Development Center, noted that 2 cities in Donetsk region are actively moving towards transparency – Mariupol and Kramatorsk.
At the meeting with Transparent Cities team, Secretary of the City Council Denys Oshurko noted that the 34th place in the ranking is a very unpleasant result for the city and it has already started implementing the recommendations to improve the result.
TI Ukraine continues to work on transparency in various Ukrainian regions and actively motivates citizens to seek governmental accountability whilst encouraging representatives of local self-government to be more transparent,as openness and transparency are the main criteria to decrease the level of corruption.