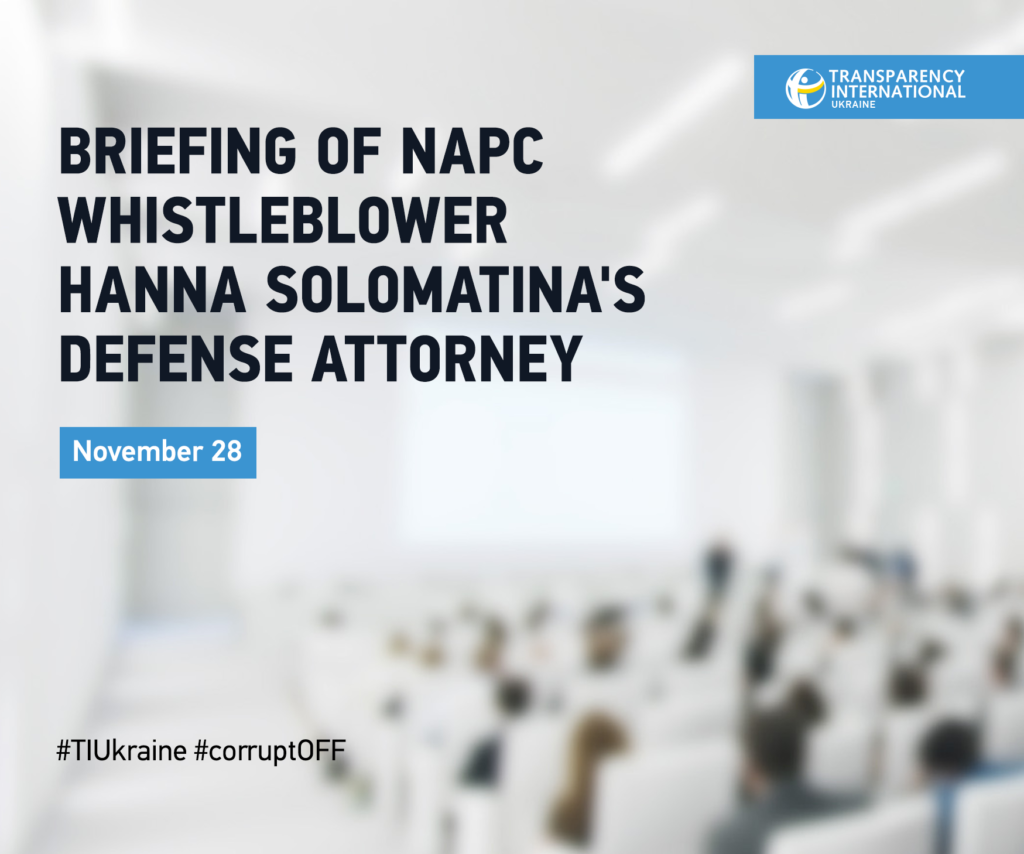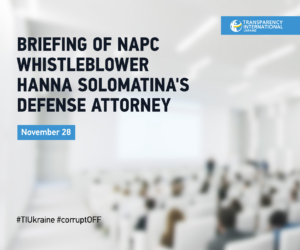 Tomorrow, on Tuesday, November 28, 2017 at 2:30PM, the defense attorney of NAPC whistleblower Hanna Solomatina will file an application with a request to provide her with security with the SSU. After that, a briefing for journalists will take place next to the SSU building at 33 Volodymyrska street.
The questions that defense attorney Bohdan Yavorskyi will answer:
At what stage is Hanna Solomatina's case now?
What whistleblower rights have been violated?
Has Hanna Solomatina been fired from the NAPC?
What is the possible development and what are the possible further steps on the case?
As a reminder, Transparency International Ukraine provides legal and information support to corruption whistleblowers and demands transparent investigation of abuse of power as well as protection for whistleblowers.
Media contact: Olha Tymchenko, 050-352-96-18