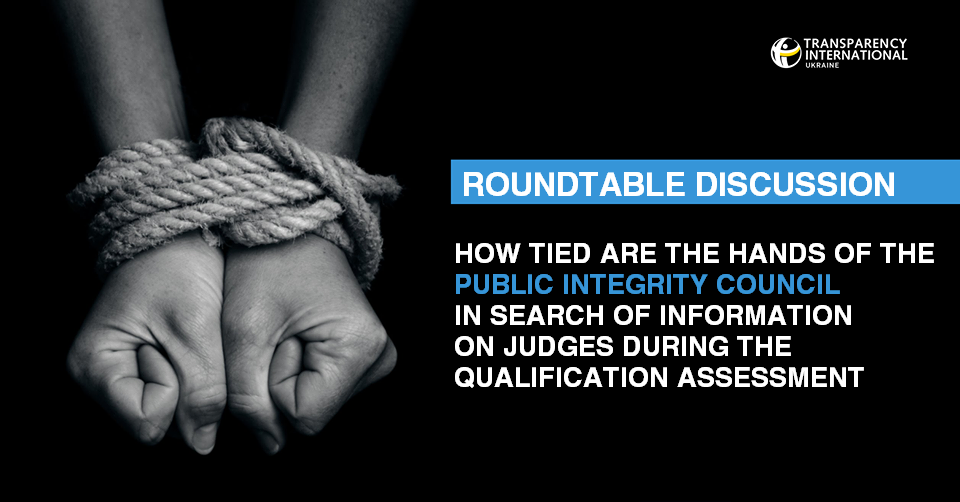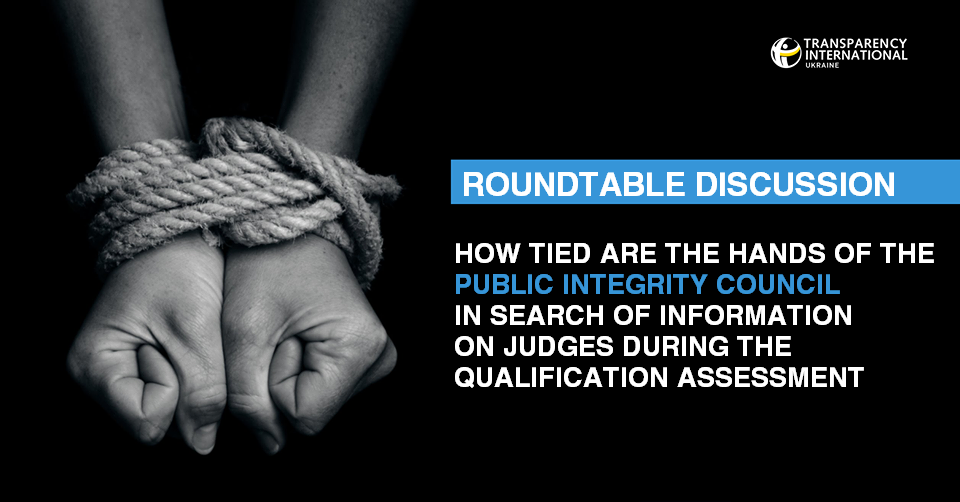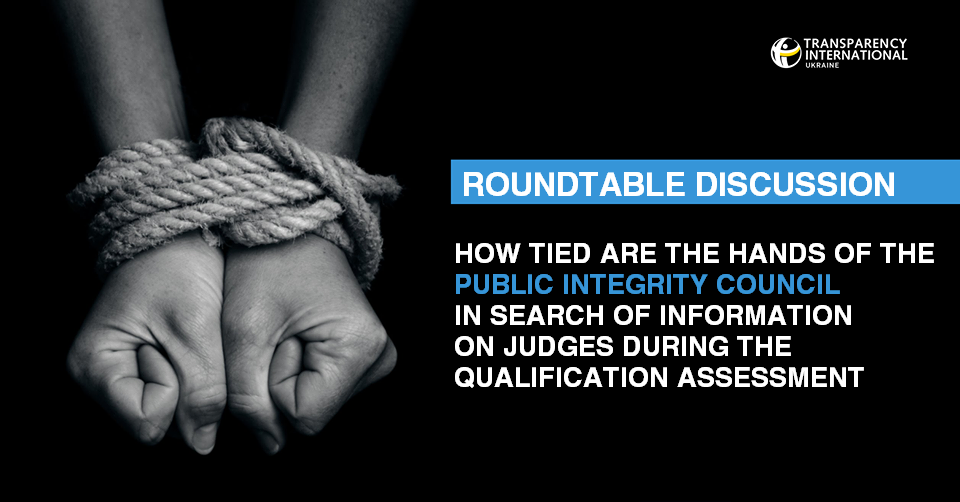 On Tuesday, January 30, 2018 Transparency International Ukraine, with the support of the New Justice Program of the United States Agency for International Development (USAID), will hold a roundtable discussion How Tied Are the Hands of the Public Integrity Council in Search of Information on Judges During the Qualification Assessment? as part of the grant project Supporting the Effectiveness of Public Control over the Process of Selection and Evaluation of Judges. The event will be held at 10.00 in Ukrinform (8/16 Bohdana Khmelnytskoho Str)  The approximate duration of the event is 2 hours.
The status and rights of the Public Integrity Council (PIC) are issues that cause heated discussions among legal scholars, lawyers, and representatives of the judiciary. That is why media law experts, MPs and representatives of the bodies of judicial self-government have been invited to the event to discuss the issues concerning the access of the members of the PIC to information and publication of conclusions about the inconsistency of judges with the criteria of integrity and professional ethics.
According to the law, PIC should receive full and free access to open public registers. However, the access is currently open only to the Unified State Register of Legal Entities and Individual Entrepreneurs and to the Register of Real Property Rights for Real Estate. At the same time, the Public Integrity Council still has no full access to the register of court decisions and the register of the officials' declarations, which greatly complicates the conduct of a qualitative and operational analysis of information regarding judges. In the course of the roundtable discussion, the participants together with experts and representatives of public authorities are going to find out what prevents the PIC members from accessing all open public registers and how to overcome these obstacles.
The participants will also suggest all the pros and cons of disclosing the opinions and discuss the possibility of their judicial appeal.
Representatives of the High Qualification Commission of Judges, the High Council of Justice, the State Judicial Administration, MPs, representatives of the Ministry of Justice and the Office of the Parliament Commissioner for Human Rights, as well as media law experts, lawyers and scholars, journalists and experts in law and judiciary are invited to participate in the discussion.
Inform us of the intention to take part in the discussion via telephone +380632659221 or by e-mail [email protected].