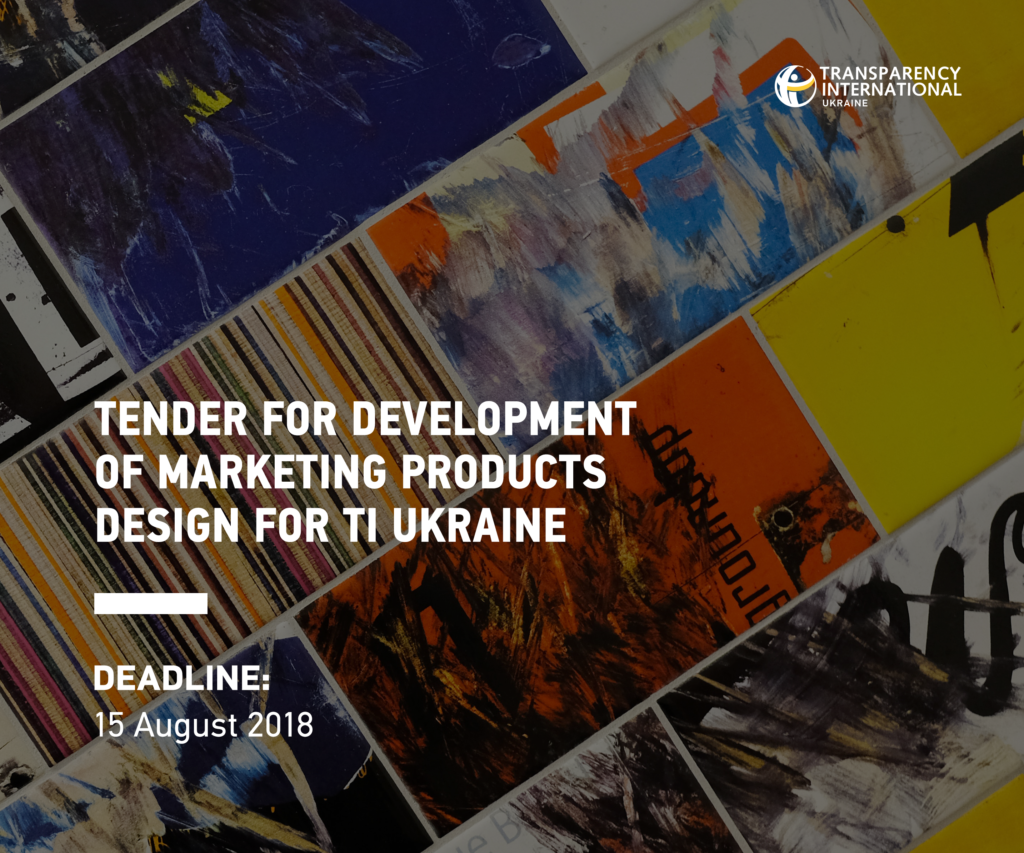 Civil society organization "Transparency International Ukraine" (further – "TI Ukraine") announces the tender for procurement of marketing product design services for TI Ukraine.
The term of service delivery/work implementation: From July 28, 2018, to August 15, 2018
Expected results: The contract. Receipt of services of the marketing product design for TI Ukraine in three different options.
Services which should be provided under the contract terms:
Development of brand marketing design for manufacturing of:
Caps

Bottles of water

Bracelets

Umbrellas

T-shirts

Eco-bags

Badges

Pens

Notebooks

The cup holders
The preparation of layouts for the print.
Tender offers will be accepted at  the following e-mail:
[email protected]  with "Tender offer" subject line.
The final term of tender offers from the participants:
August 15, 2018, till 4 pm, GMT +3
Tender offers opening will be held at:
August 15, 2018, at 5 pm, GMT +3
For more details in English, contact [email protected]