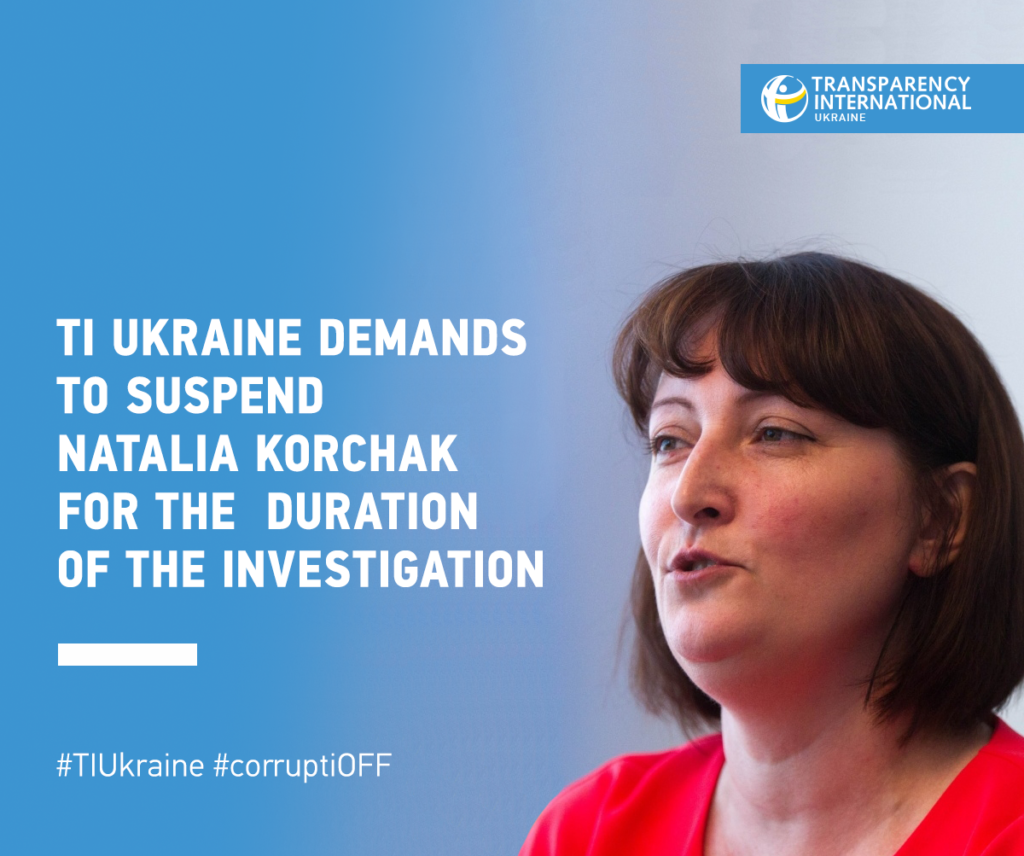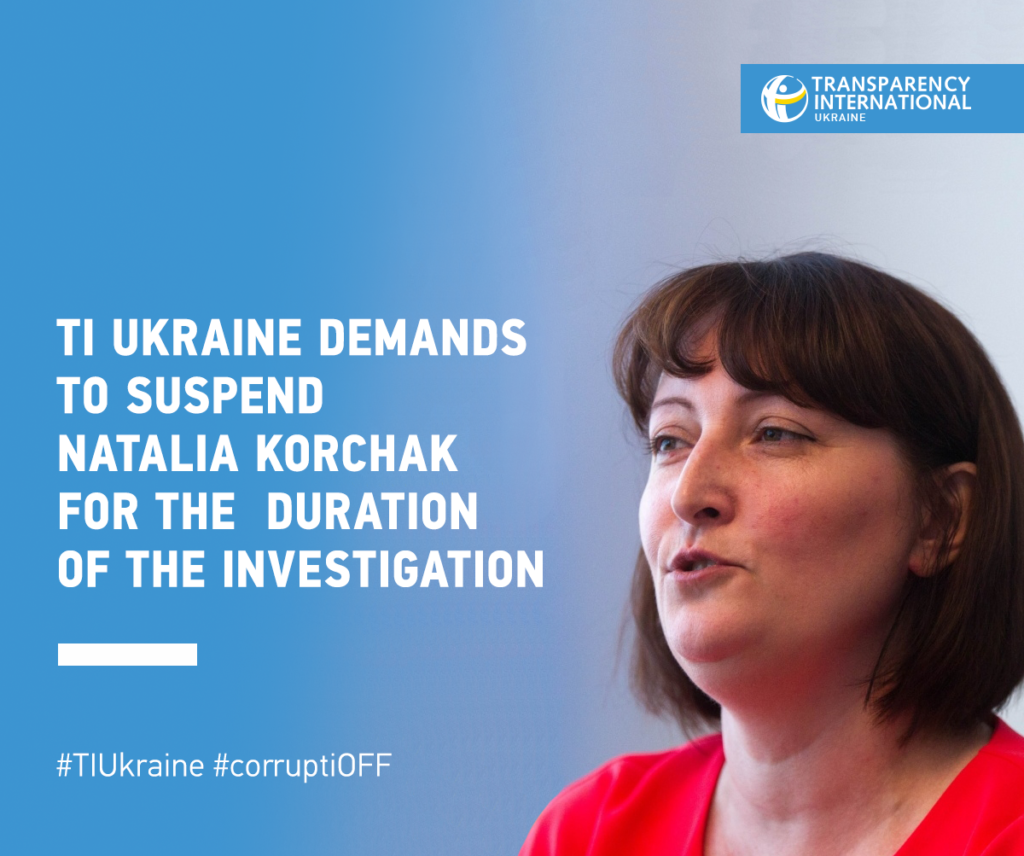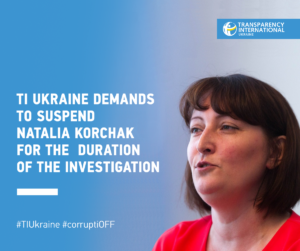 Transparency International Ukraine calls on the Cabinet of Ministers to suspend Head of the National Agency for Prevention of Corruption Natalia Korchak for the duration of the investigation on abuse of position. 
On November 14, the press conference of manager of the financial control department of the NAPC Hanna Solomatina took place. She provided facts not only of Natalia Korchak's potential participation in rigged verification of electronic declarations, but also of prevarications on her official duties. After the corroborating documents had been completely ignored by the Prosecutor's Office, they were handed over to the National Anti-Corruption Bureau of Ukraine. Taking into account that her position as the Head of the NAPC enables Ms. Korchak to influence NAPC employees, witnesses in the investigation, and the investigative procedure overall, this decision seems completely in line with the international standards on prevention of a party to the proceedings from interfering with the investigation.
"We urge to avoid repeating the mistake of August of 2016, when the lack of professionalism and political dependence of the NAPC management almost sabotaged the visa-free regime between Ukraine and the EU. It was at that moment that the unprofessional work of the Head of the NAPC ruined the launch of the electronic declaration system, but the results of the internal investigation of this situation by the Cabinet of Ministers of Ukraine were kept secret from the public and no personnel decisions were made," says Executive Director of Transparency International Ukraine Yaroslav Yurchyshyn.
The government should be held fully accountable for keeping the Head of the NAPC on her position during the investigation and subsequent potential disruption of the investigation, as well as for further discreditation of the very idea of prevention of corruption in case of the NAPC being supported by international donors before the moment of suspension of the discredited management of this agency.
#
Media contact: Olha Tymchenko, Head of Communications Department at Transparency International Ukraine

Cell: 050-352-96-18,

e-mail: [email protected]

Transparency International Ukraine is a national chapter of Transparency International, an anti-corruption NGO with over 90 national chapters; which operates in more than 100 countries. TI Ukraine's mission is to limit the increase of corruption in Ukraine by promoting transparency, accountability, and integrity in both the public authorities and civil society. You can learn more about the organization's activity on the website www.ti-ukraine.org