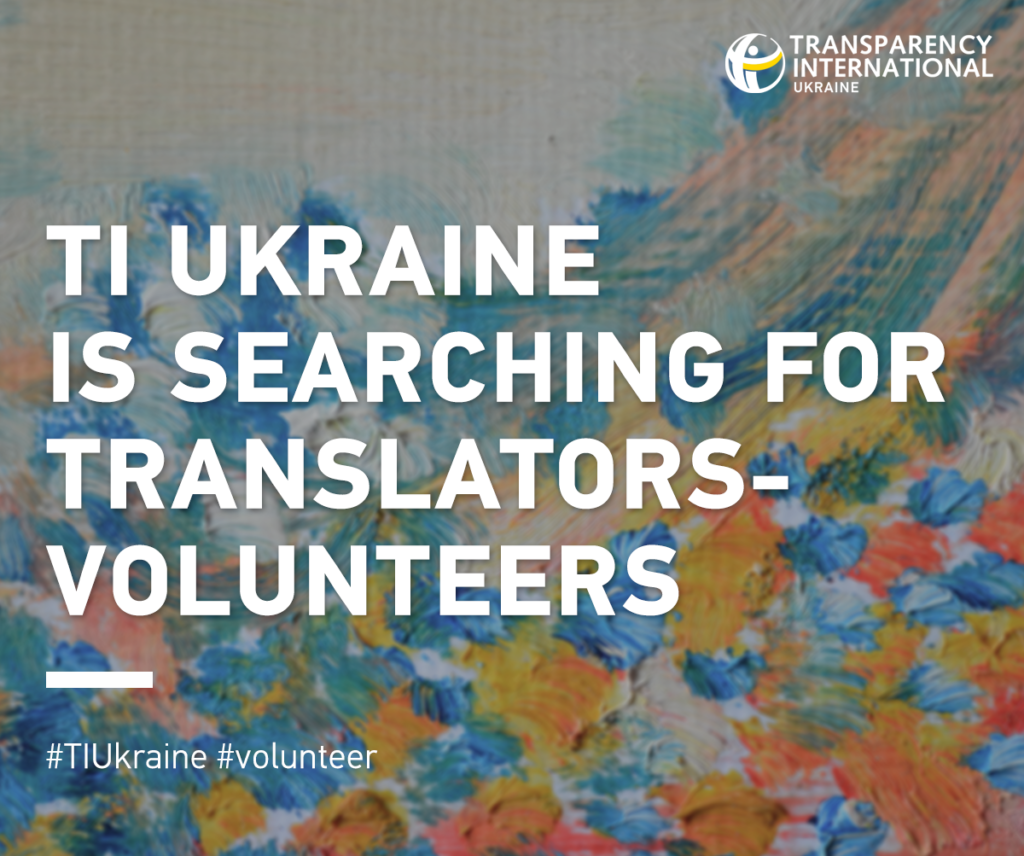 TI Ukraine Volunteer Program
Transparency International (TI) Ukraine is an international non-governmental organization searching talented translators. Are you a professional translator with a university degree in translation or related subject and wish to volunteer for TI Ukraine? We need you!
We depend on volunteers to translate thousands of words, but also to help us fight against corruption.
As a volunteer translator, you can use your skills and expertise to ensure people have access to vital information in their own language. Millions of people will read news and articles translated by you.
Becoming a volunteer translator with TI Ukraine:
Send your CV to office@ti-ukraine.org with subject «Volunteer»
Complete a short translator assessment (grammar test and 150 words of translation)
Begin working on TI volunteer assignments (minimum 2 months)
We work with volunteers who have all kinds of great skills – and many learn new skills that they can use in their jobs. TI Ukraine provides you with excellent opportunity to improve your language skills and rewarding experience with flexible hours.
Waiting for Your CV!
You will receive a Recommendation Letter from an international organization upon successful completion of the volunteer program.