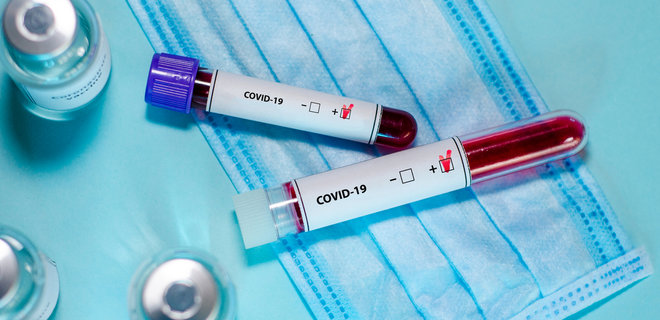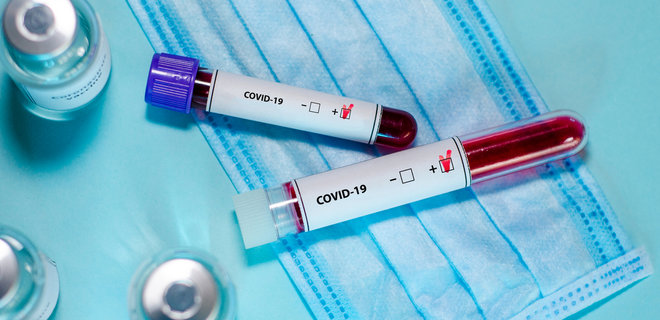 As of April 5, 44,320 tests for COVID-19 have been purchased in Ukraine via Prozorro, for a total amount of UAH 14 million. These data have been collected by DOZORRO project experts using the Prozorro BI Module.
Between March 25 and April 4 incl., over 27,000 tests have been bought. Just to compare, fewer than 17,000 were procured between March 1 and March 25. At that point, there were two oblasts that hadn't bought a single test via Prozorro. Now, they, too, are in.
The leader in procurement of tests is Kyiv oblast (over 10,000). They were also popular in Dnipropetrovsk (7,600) and Donetsk (5,500) oblasts. The oblasts with the fewest procured tests are Kirovohrad (90), Rivne (140) and Sumy (145).
According to the Public Health Center, as of April 6, there were no cases of COVID-19 in Mykolaiv oblast. Interestingly, the first agreement for procurement of tests in this oblast was published as late as March 25.
90% of tests procured in Ukraine via Prozorro are the quick antibody tests, which show presence of antibodies to the virus in the blood, that is, they identify people who have recovered and those whose body is actively fighting against the virus. They are necessary for primary healthcare establishments and regular hospitals.
More specific diagnosis is provided by PCR tests, which identify the virus itself, not the antibodies. They are primarily purchased by laboratories.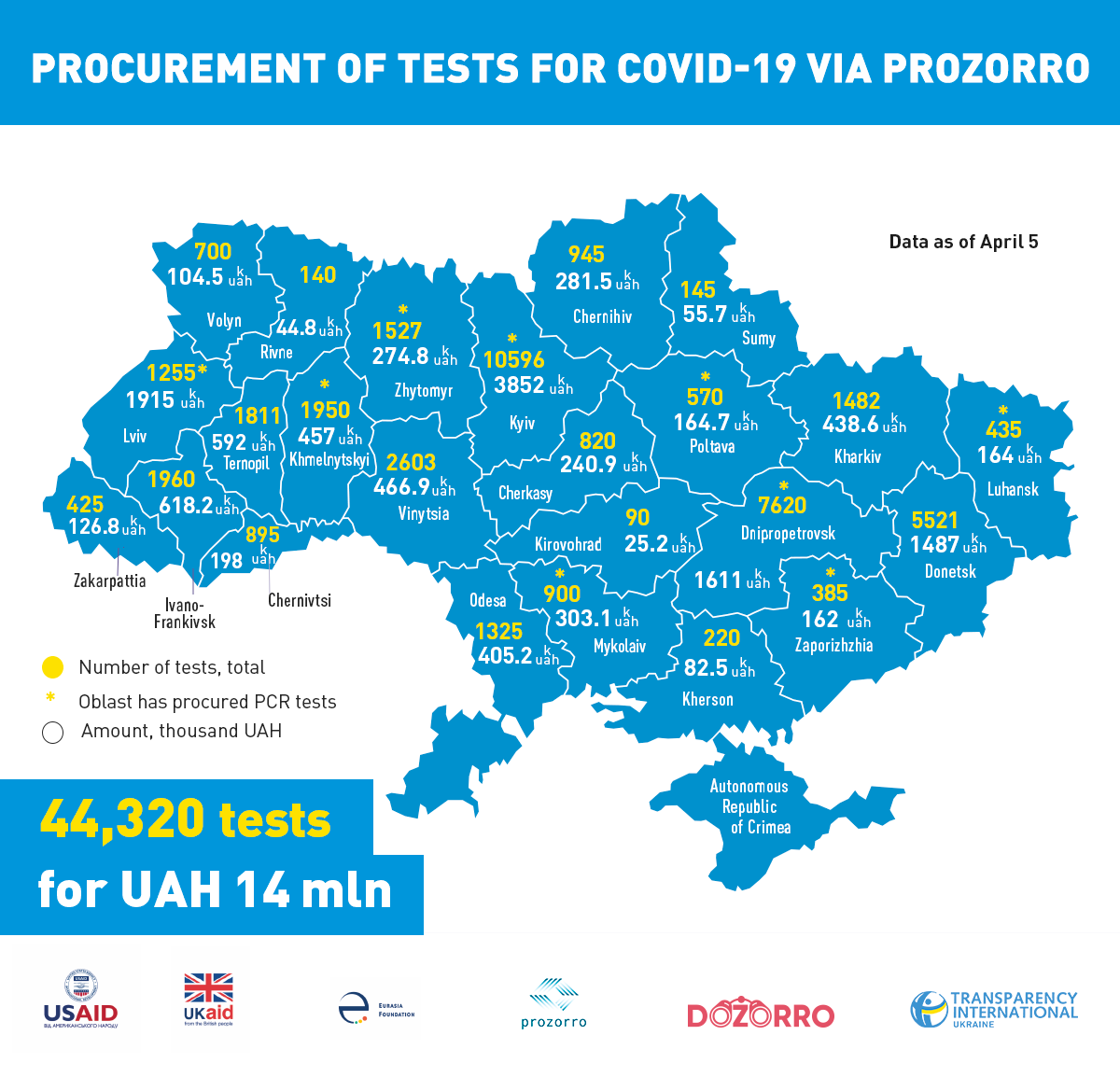 46% of tests (over 20,000 items) procured via Prozorro have been supplied by 5 companies, via 52 agreements for UAH 7.2 million. Out of the top five, two companies are involved in ongoing criminal investigations.
For instance, the fourth highest-ranking company on the list is TOV ALT UKRAINE LTD. An interesting company, given it has been implicated in countless criminal cases, as investigated by Nashi Hroshi. Two of the cases are connected with public procurement.
TOV Incos Line is the biggest supplier of tests via Prozorro and is also involved in a criminal proceeding on misuse of public funds.
Interestingly, the third place on our ranking of the most successful suppliers is a newly registered TOV MED DIAGNOSTIC. It's only entered into one agreement so far, but the agreement is for 5,000 tests for a total amount of UAH 1.4 million.
Two more companies in the top 5 are TOV MRIIA MEDICAL and municipal enterprise PHARMACIA.
As of April 7, there are 1462 known cases of COVID-19 in Ukraine.