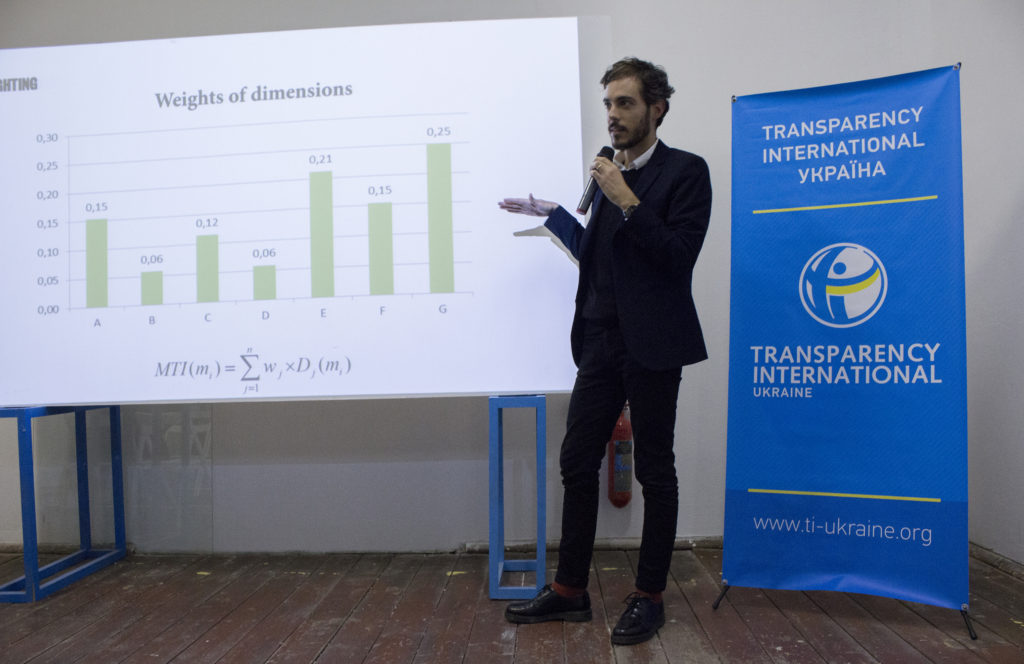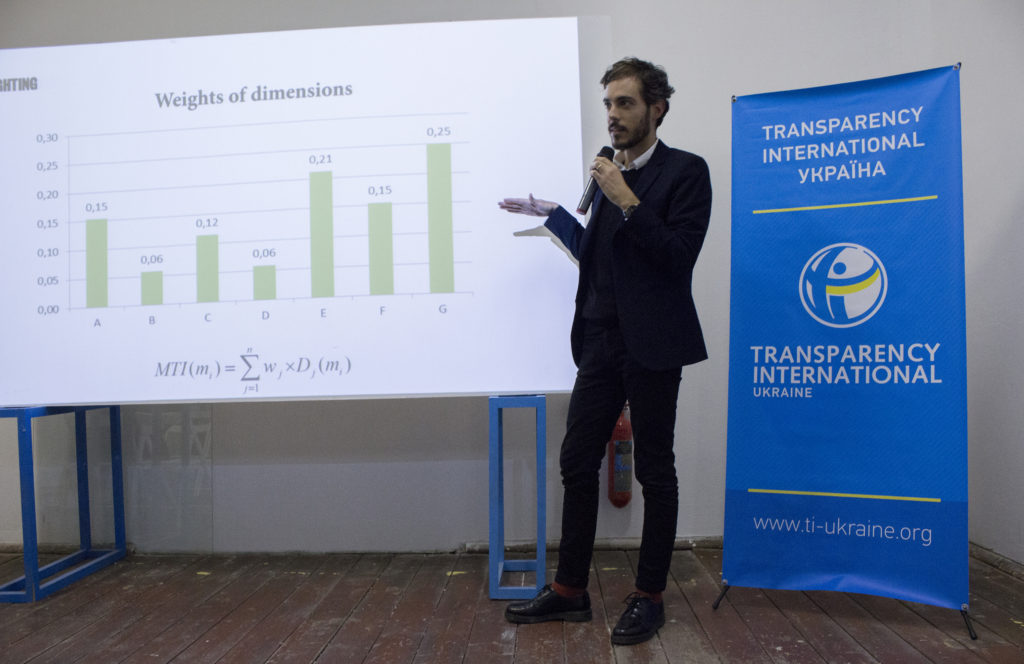 Women mayors, higher social and economic results of the community and competition at elections. These are the factors which positively contribute to the transparency of the local authorities of Portugal. Research Fellow of LSE Cities Nuno Ferreira da Cruz visited Kyiv and presented the results of the Municipal Transparency Index in Portugal.
The first study of transparency of Portuguese cities was conducted in 2013. Back the, the maximum result of a city was 61 points, minimum – 7 points. The following years produced much better now, there is even a city which got 100 out of 100 points. The current Ukrainian situation with openness of municipalities is reminiscent of the one in Portugal back in 2013. Lviv comes first with almost 70 points, the last city in the ranking, Novomoskovsk, has 8 points.
"Transparency index for local authorities means recommendations how to improve the quality of the local democracy for the sake of citizens, an example of monitoring. The index does not measure the accuracy and quality of information or the level of corruption," commens Research Fellow at LSE Cities of London School of Economics and Political Science Nuno Ferreira da Cruz, coordinator of the Urban Governance project.
While Portuguese municipalities used to be wary of the study results before and did not take it seriously, now they are more open. Before publication, the experts would send the results to city councils. In 2013, the experts received only 29 answers during the established deadline of 12 days, in 2015, the number of responses reached 218. The study found that low competition at elections and low social and economic results of the community, there is no chance for transparent local authorities. Besides, the hypothesis that women mayors mean a higher level of transparency proved true. To increase the level of competition, researchers recommend to reform the political system and implement an electoral reform. High political culture of the citizens is important as well.
Nuno Ferreira da Cruz recommends to assess the internal management and potential of each of the subjects of local government with the help of Local Integrity System Tool, which allows to analyze each accountability function and track progress.
The event took place with the support of UNDP.
#
Media contact: Olha Tymchenko, Head of Communications Department at Transparency International Ukraine

Cell: 050-352-96-18,

e-mail: tymchenko@ti-ukraine.org

Transparency International Ukraine is a national chapter of Transparency International, an anti-corruption NGO with over 90 national chapters; which operates in more than 100 countries. TI Ukraine's mission is to limit the increase of corruption in Ukraine by promoting transparency, accountability, and integrity in both the public authorities and civil society. You can learn more about the organization's activity on the website www.ti-ukraine.org