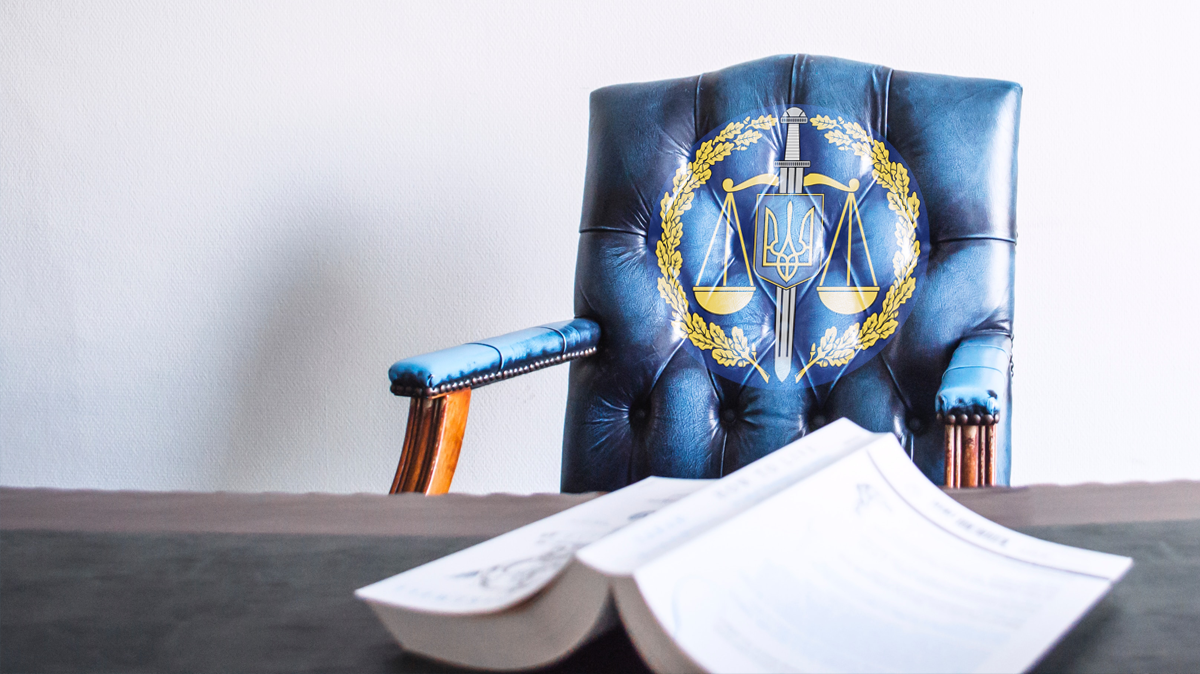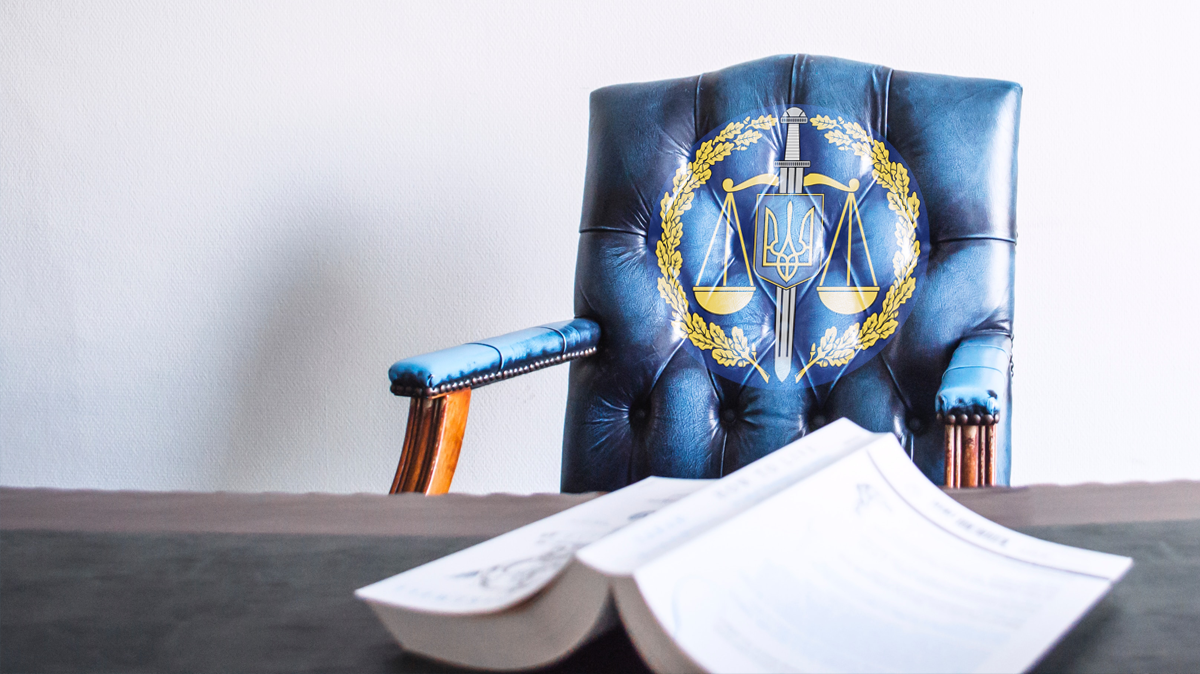 On June 9, interviews with potential SAPO prosecutors started. The commission has already spoke with 8 candidates (as of the moment of writing), and 205 more are waiting for their turn.
Overall, 650 people filed for jobs as SAPO prosecutors, and 213 have successfully passed their tests and proceeded to the interview stage. This means that there are 59 candidates competing for one place in the Specialized Anti-Corruption Prosecutor's Office.
Who Are They?
Currently, 187 men and 26 women are in the competition. Most of them work as prosecutors (123 out of the 188 analyzed candidates). Other candidates include 14 NABU detectives, 11 defense attorneys, 2 SIB representatives and 1 officer of the National Police.
In terms of regional distribution, the majority come from Kyiv and Kyiv oblast (59 out of the 188 analyzed candidates); quite a few applicants currently live in Kharkiv, Dnipropetrovsk, Odesa and Zaporizhzhia oblasts.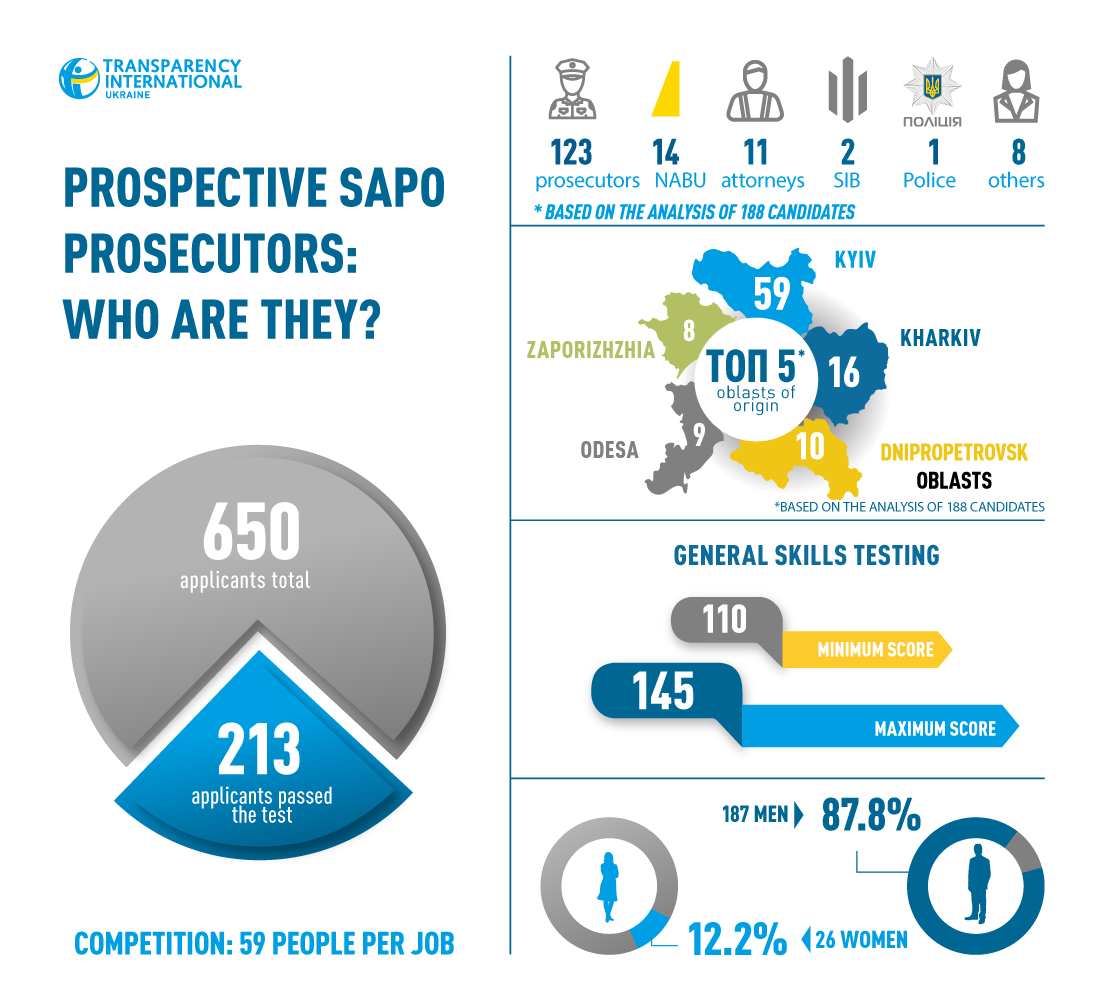 The highest score received by a candidate in a general qualification assessment is 145; the lowest — 110 (12 potential prosecutors got that score).
It is estimated that the interviews will take 3 to 4 weeks, which will result in the commission selecting 11 most worthy candidates. The winners will join the team of SAPO prosecutors and will support the most high-profile corruption cases.
Recall that TI Ukraine's Executive Director Andrii Borovyk is on the selection commission.