GOAL:
To reduce the level of corruption in local authorities by means of building transparency and accountability under the oversight of competent public and business.
Web-page
https://transparentcities.in.ua 
Actions:
Local Government Transparency. We develop the Transparency Ranking of 100 Biggest Ukrainian Cities. Every year, we analyze openness of city councils in 14 spheres based on 86 indicators. We provide recommendations on improvement of the situation and dissemination of best practices.
Local government accountability. We are developing the Accountability Ranking of 50 Ukrainian cities. We assess the actual ability of citizens to be involved in policy-making, to control and verify the activities of local self-government. We provide recommendations on improvement of the situation and dissemination of best practices of accountability.
Promoting interaction of citizens and local authorities to ensure good governance.W e have created an online platform for transparency and accountability of local authorities where community residents and CSO representatives will be able to assess local government transparency and accountability in 14 key sectors of their activity, and the government will be able to respond to these comments publicly and identify priority development areas.
Development of Local Initiatives. We teach activists to promote change, provide them with tools to ensure transparency and to control the activity of local authorities.
Engagement of active and competent communities. We organize thematic educational events for activists; create a network of competent strong change-makers who can participate in the development and implementation of policies; promote the trend of transparency among the public.
Reducing the level of corruption risks in starting and doing business. We measure the transparency of the investment sector and advocate changes to city councils.
Training on transparency. We organize informal training on transparency and accountability for local authorities, activists and business representatives.
Analytics. We develop high-quality analytics on the situation with transparency and accountability in Ukrainian cities.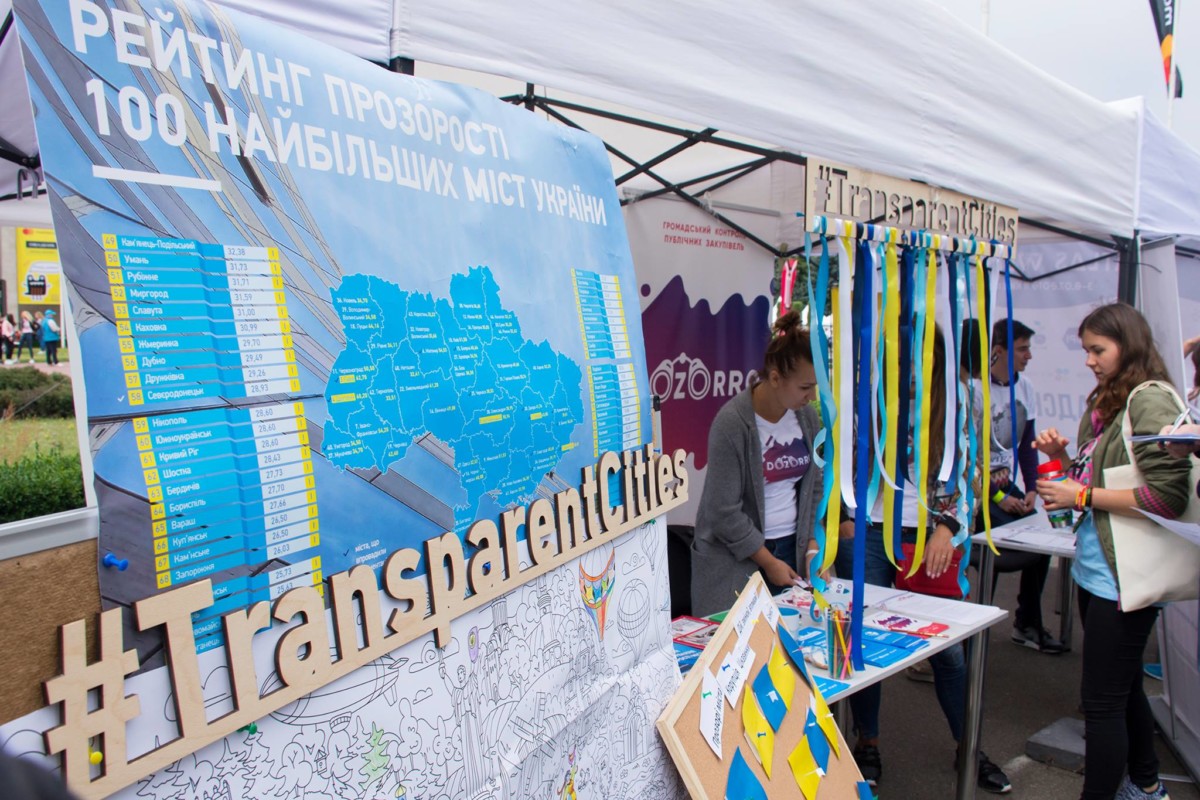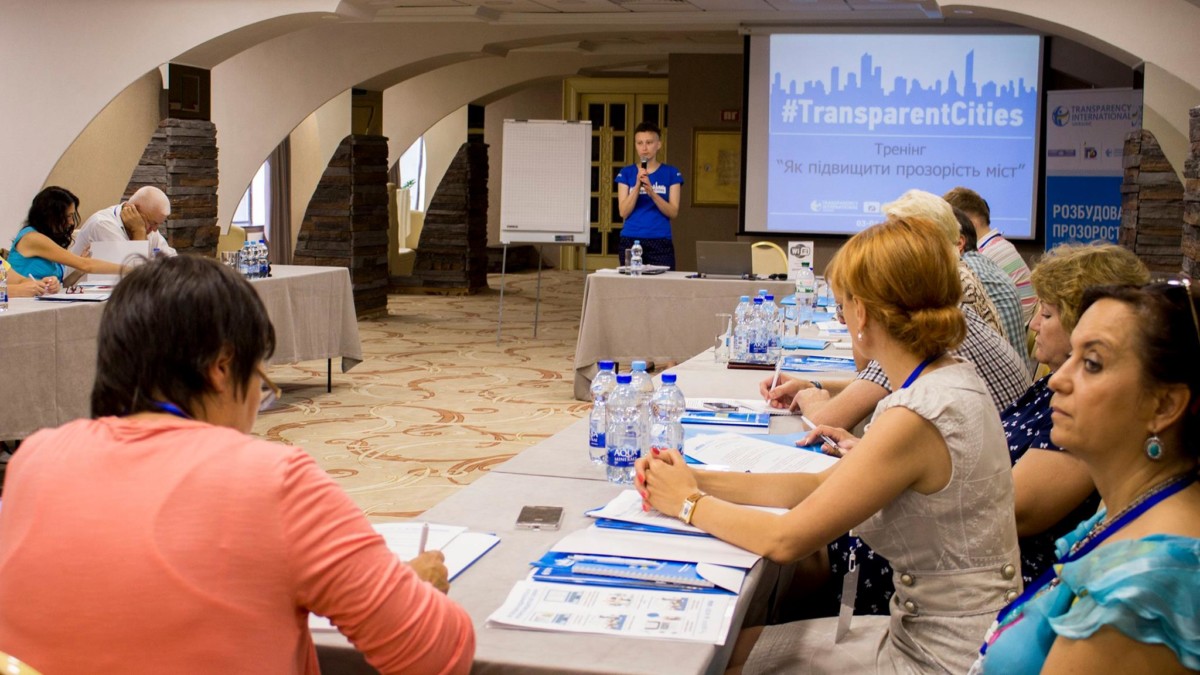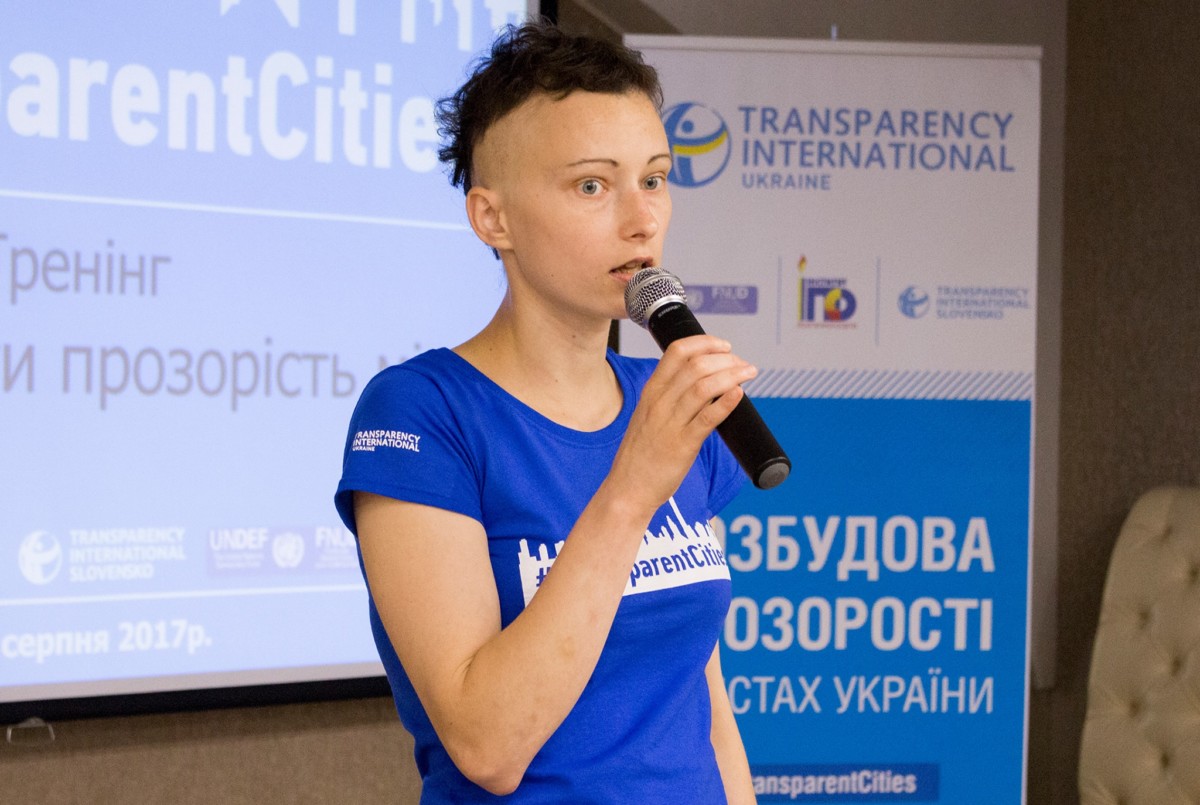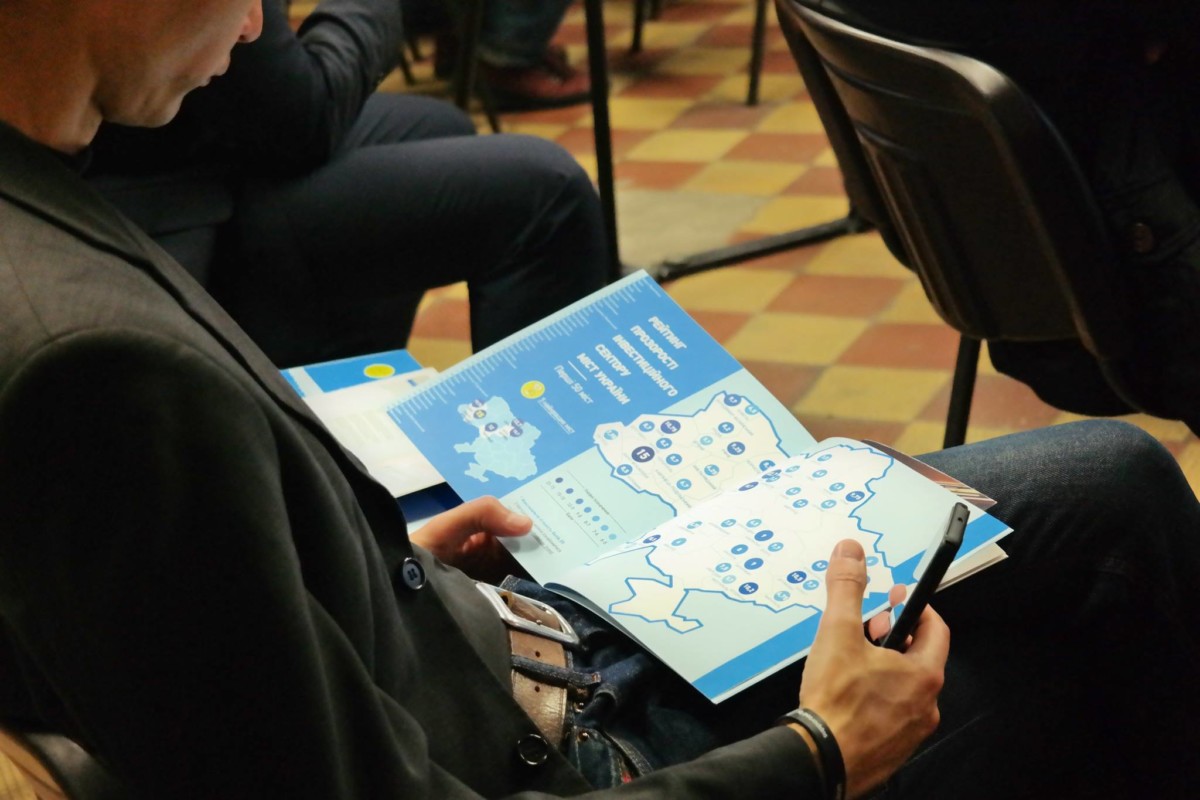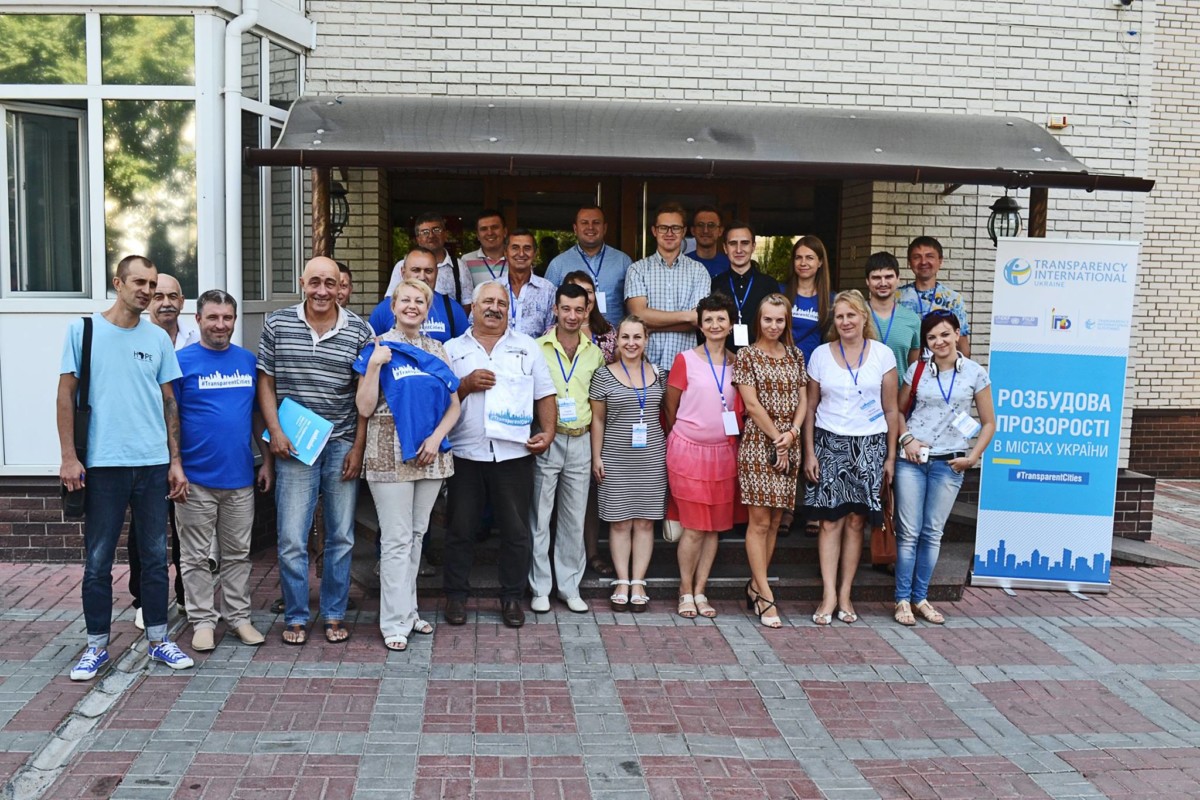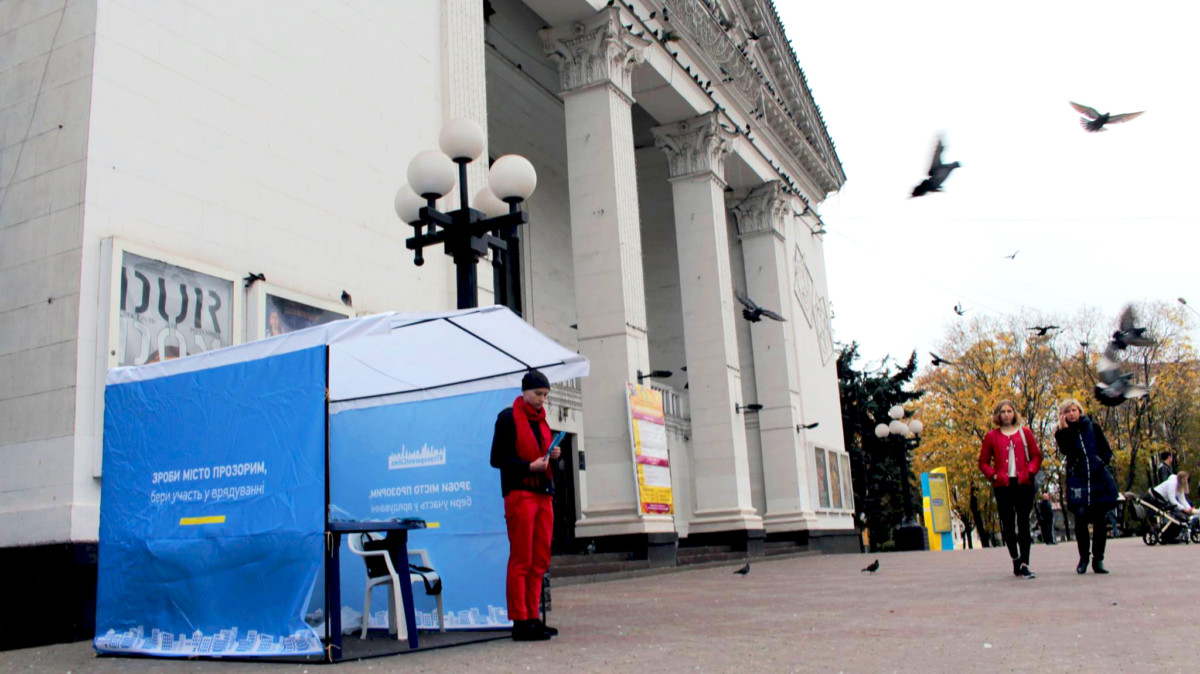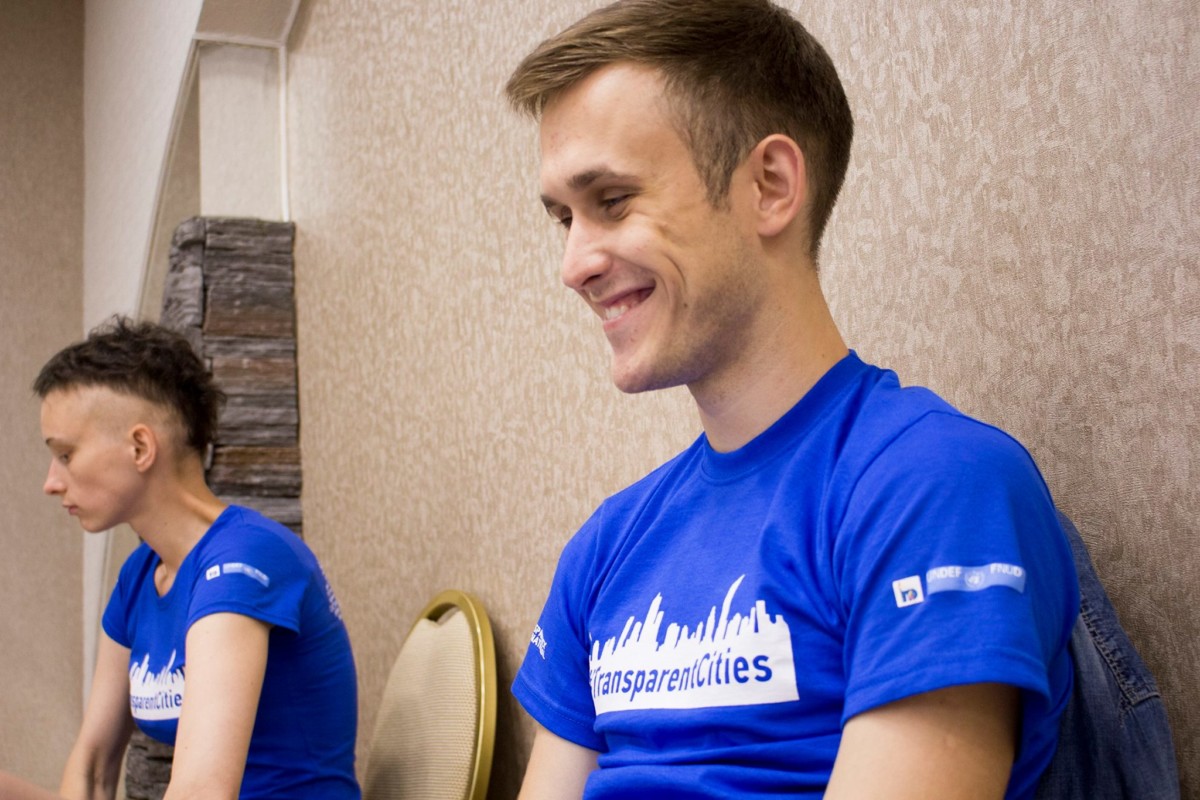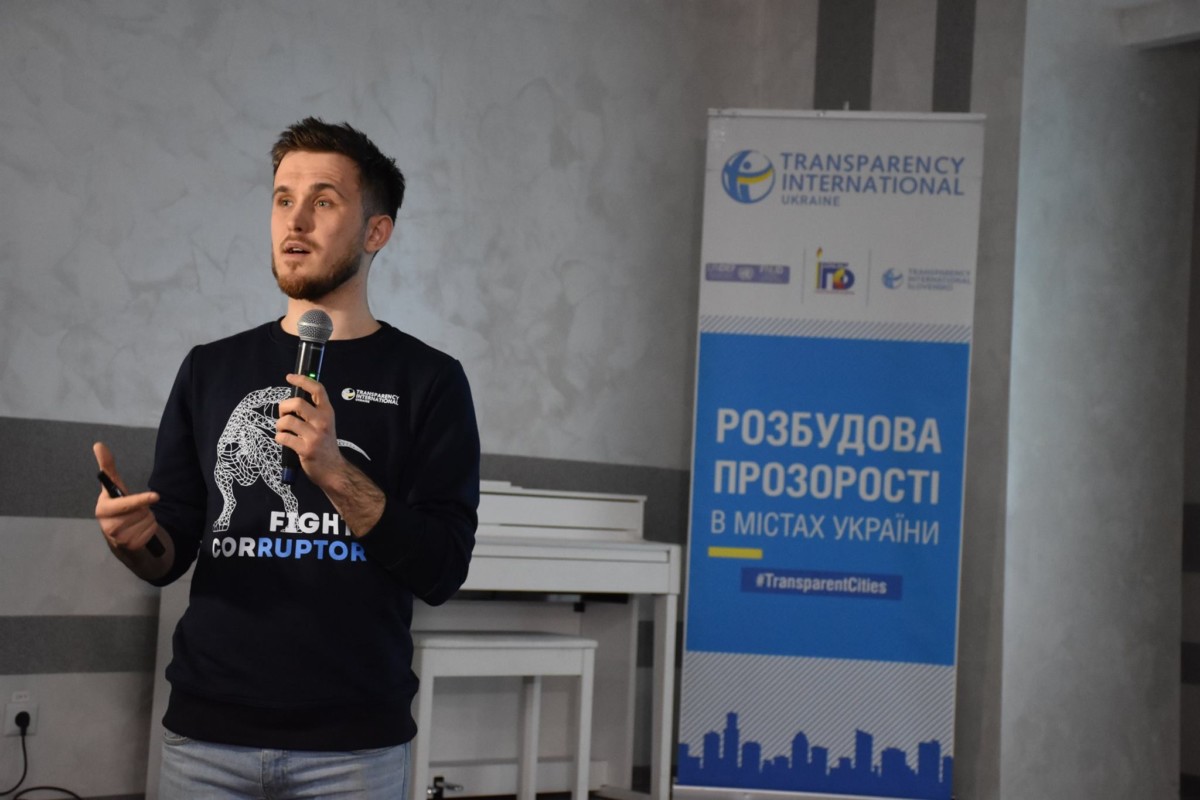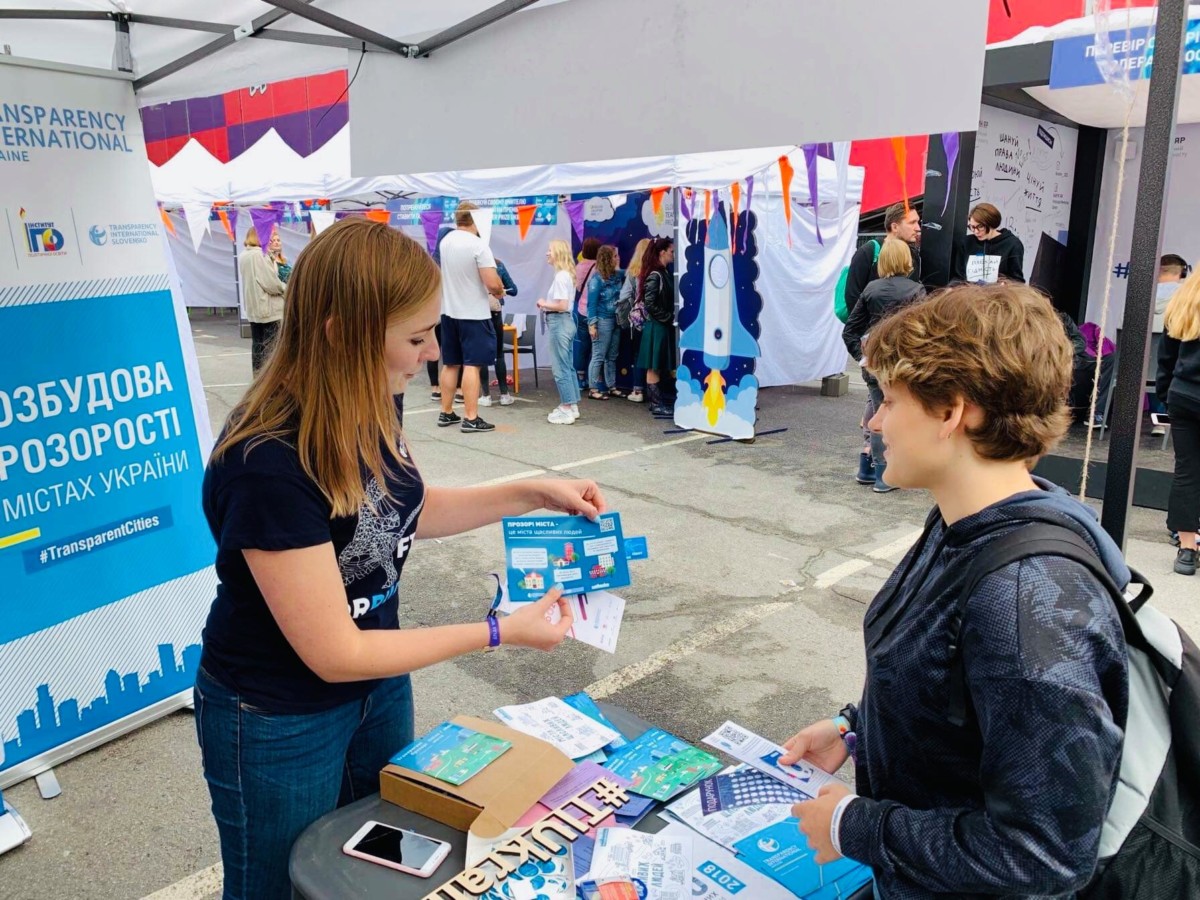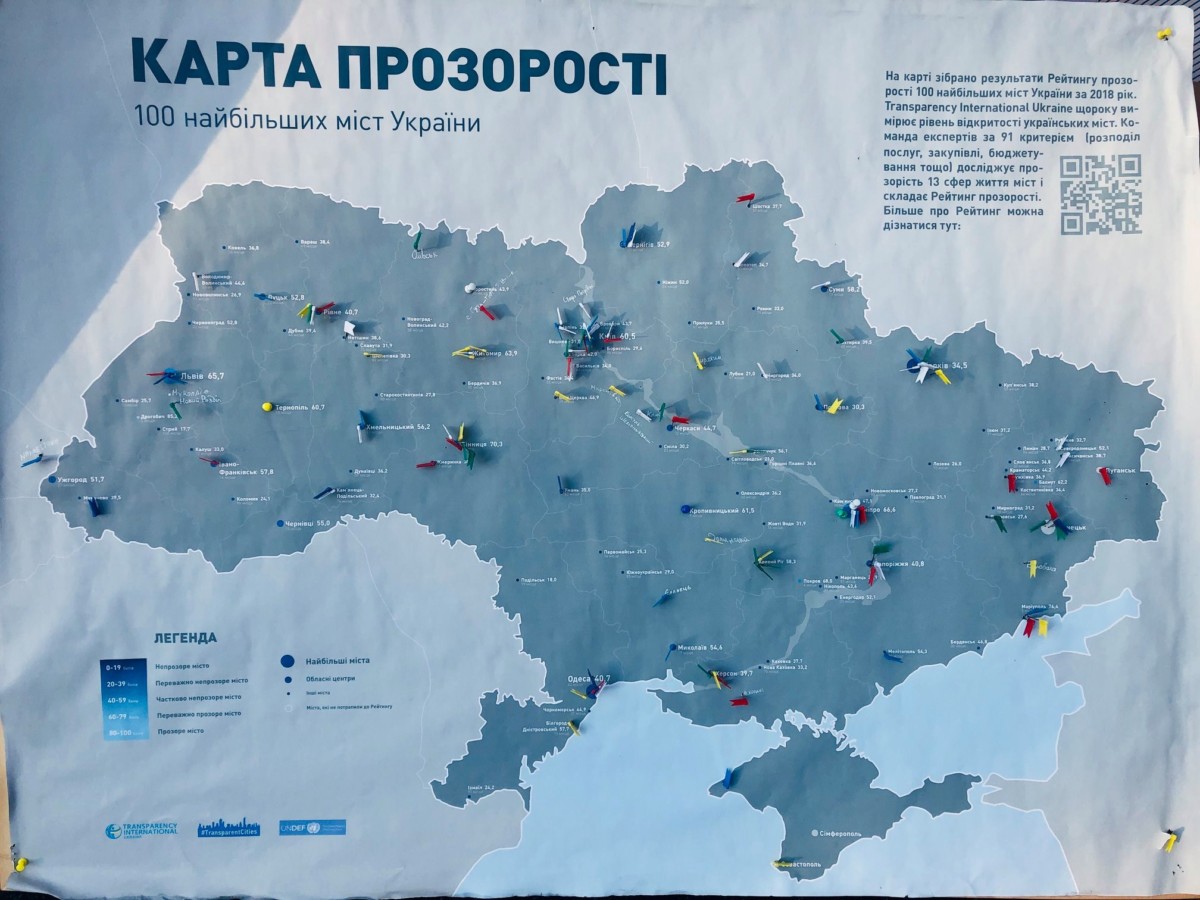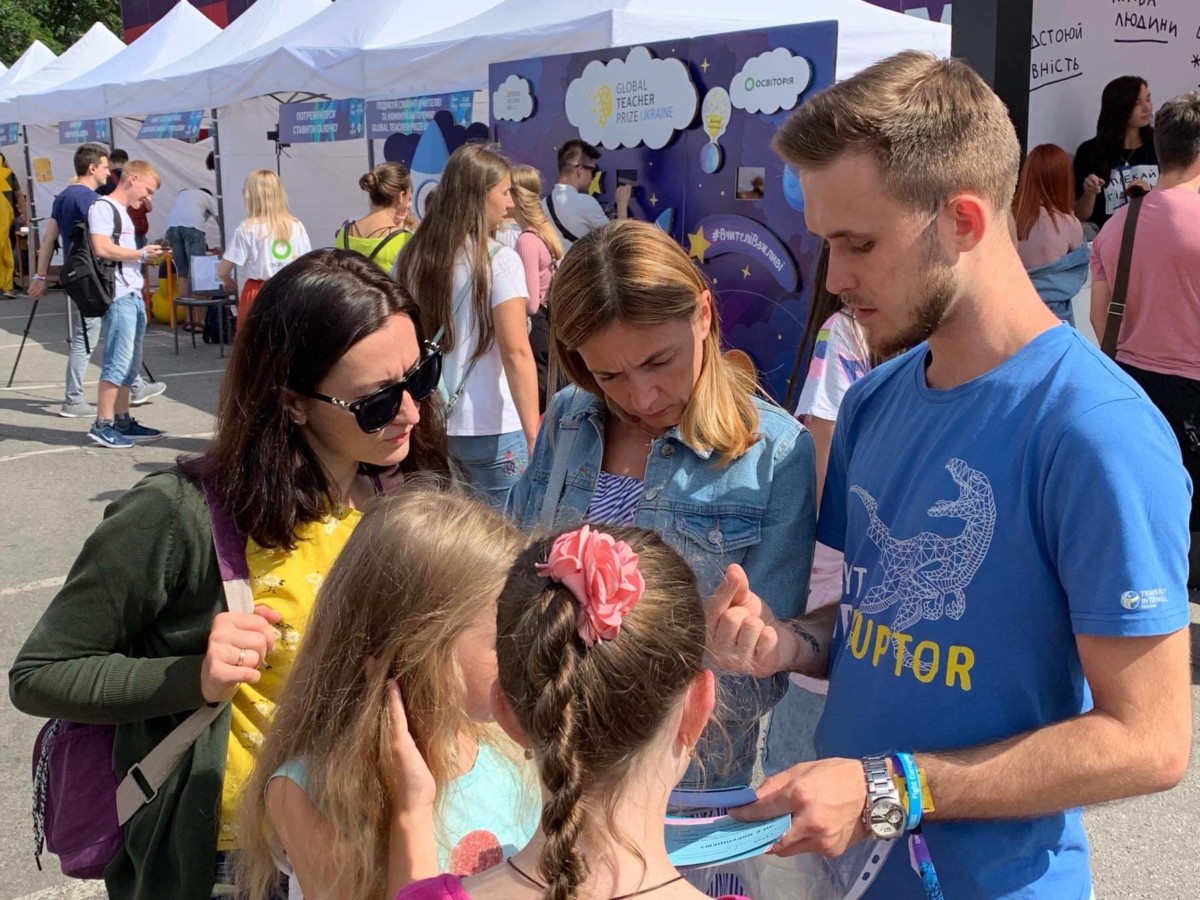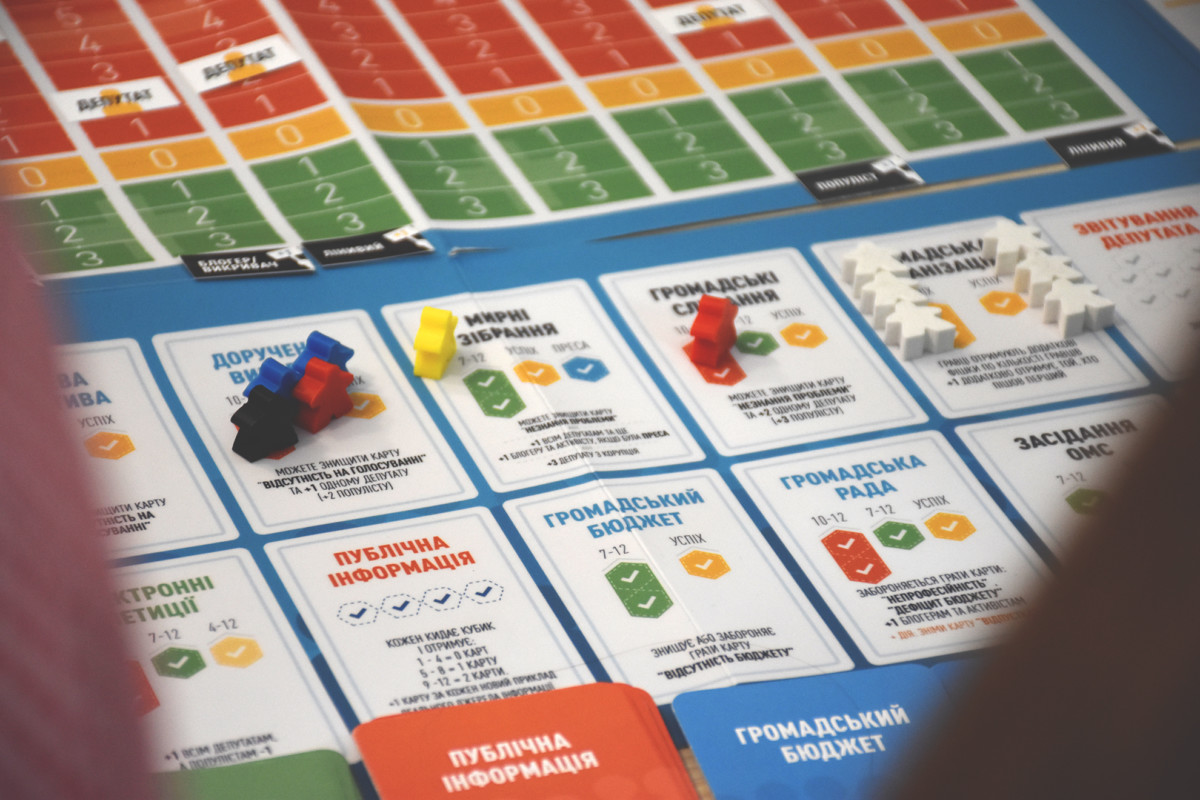 We believe that transparency multiplied by active engagement of all stakeholders will guarantee not only absence of corruption but also maximum effectiveness of cities.
Kateryna Tsybenko, Transparent Cities Program Manager (2017 – 2019)
Achievements in 2017-2020
We presented the TransparentCities electronic platform, which allows recording the application of transparency and accountability practices in cities and serves for interaction between authorities and their communities. Program analysts developed a methodology for assessing the accountability of cities in Ukraine and tested it in a pilot study involving 10 cities.
Ahead of the 2020 local elections, we created the Transparent Local Government Code to help candidates and political parties orient themselves in the first practical steps concerning transparency and accountability if elected, while communities can use it to control changes in poorly reformed, urgent sectors of local government activity. The Code was supported in 14 oblasts and 30 cities of Ukraine.
Over three years, the average city transparency level in Ukraine has increased by 53%. In 2019, 36 cities scored over 50 in the Ranking. In 2018, there were 27 such cities, and in 2016 — only 6. The average level of transparency in 2019 was 45.7 points.
The 2017 leader, Lviv, had 59 points. The leader of 2018 Drohobyc had 87 points. In the 2019 Rating, there are two leaders at the same time—Drohobych and Pokrov (79.1 points).
A high rank makes cities more attractive for investors. Mariupol and Drohobych consider their leadership in the ranking to have been one of the factors in the big investments they have engaged. Mariupol has received over EUR 160 million in investments—among other things, thanks an increase in transparency.
Pokrovsk and Kolomyia showed the greatest progress in 2019. The cities rose in the Ranking by 67 steps.
Out of 100 cities, 66 increased their level of transparency in the Ranking, 33 out of them did it in cooperation with Transparency International Ukraine.
Cities of the Program subgrant recipients became growth leaders in Ranking 2018: Pokrov gained 49.65 points, getting right into TOP 5; Bakhmut gained 34.93 points.
During 2019, the team of Transparent Cities organized, or participated in, 45 events, with almost 1200 attendees. We educated 300 city council representatives on the benefits of increased transparency. Over 2017-2018, 36 presentations and 24 workshops were held, with about 1000 participants from across the country.
The program team analyzed the best practices of implementing the Transparency Ranking indicators and created a Collection of Good Practices for Municipal Transparency. The aim is to help local governments learn from other cities and become more open to residents.
Analysts of the Transparent Cities program carried out two studies in 2019. All analytical reports can be found in the Research section.
In 2019, we participated in measurement of Kyiv's transparency in the Ranking of European Capitals Transparency by TI Slovakia.
The program has developed a board game which teaches the public how to use transparency tools to resolve local problems. We conducted 10 trainings on its use in Kyiv and the regions in 2019.
Cities which were not included in the ranking (Pyriatyn, Trostianets, Ladyzhyn, Khmilnyk) and other CSOs use our methodology to verify transparency by themselves.
We reviewed the Charter of Lviv territorial community.