GOAL:
Reduce the level of corruption in local authorities by means of building transparency and accountability with participation of competent public
Actions:
Increase the Level of Transparency of Local Self-Government Agencies
We help cities and UTCs to improve their transparency levels and follow the best practices. One of the tools is the Transparency Ranking of 100 Biggest Ukrainian Cities – a study assessing the number of information proactively given to citizens, the quality of preventive anti-corruption measures and an open attitude to the citizens' inquiries.
Increase the Level of Accountability of Local Self-Government Agencies
We encourage city councils to build a constructive dialogue with the community about the results and effectiveness of their activity.
We believe that transparency multiplied by active engagement of all stakeholders will guarantee not only absence of corruption but also maximum effectiveness of cities.
Kateryna Tsybenko, program manager of Transparent Cities
Engagement of Active and Competent Public
We hold regular educational events for activists; we create a network of competent strong change-makers who can participate in policy development and implementation; we promote the trend of transparency among the broader public.
Reduction of Corruption Risks Associated with Business
We measure transparency of the investment sector and advocate changes to city councils. We organize workshops for business. Together with ProZorro.Sale, we are forming the Municipal Property Register.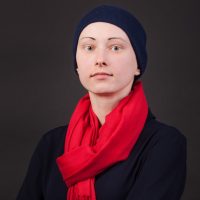 KATERYNA TSYBENKO
Project Manager
tsybenko@ti-ukraine.org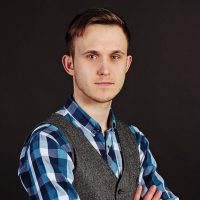 ANATOLII KOTOV
Project Assistant
kotov@ti-ukraine.org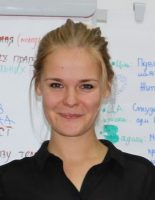 ALINA KOBENKO
Communications Manager
kobenko@ti-ukraine.org
Achievements
Over 10 cities have improved their score in the Transparency Ranking of Ukrainian Cities
We have achieved a high visibility of the project, which enables us to be invited to various cities to share our experience, cities originally not included in the ranking use our methodology to measure their transparency (Pyriatyn, Trostianets), other CSOs use our methodology in their work (Civic Control)
364 people from 90 cities have participated in our training; our awareness campaign has reached 1200 people
We have developed 2 comprehensive methodologies for experts, 4 instructions for regular citizens, 1 infographic and 1 interactive infographic
11 presentations have been held (Kyiv, Lviv, Odesa, Mariupol, Zaporizhia, Chernihiv, Khmelnytskyi; Zhytomyr, Ternopil, Pyriatyn, Lutsk), with the 4 latter not scheduled originally
The project has developed into a focus area including 2 projects, one of which includes specific focused work with 4 cities
We have done an expert review of the Statute of Lviv territorial community
The ranking has been presented abroad (annual meeting of TI chapters, Berlin, October 2017; the conference Corruption-Free Cities, Tirana, Albania, December 2017)