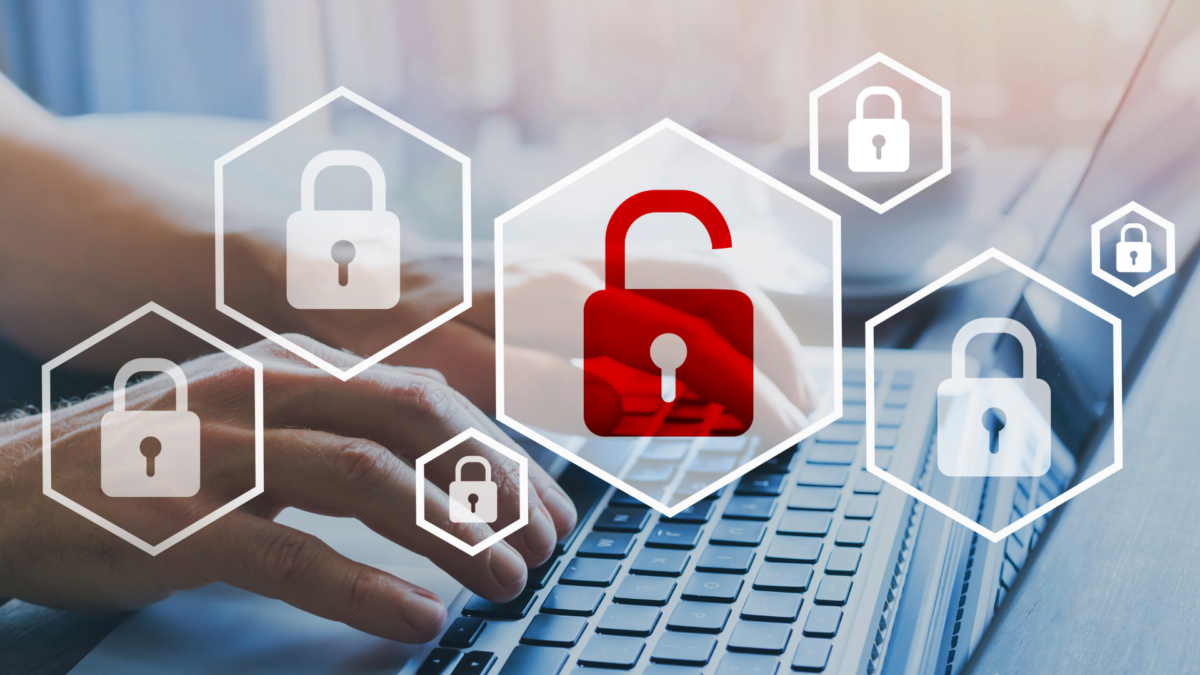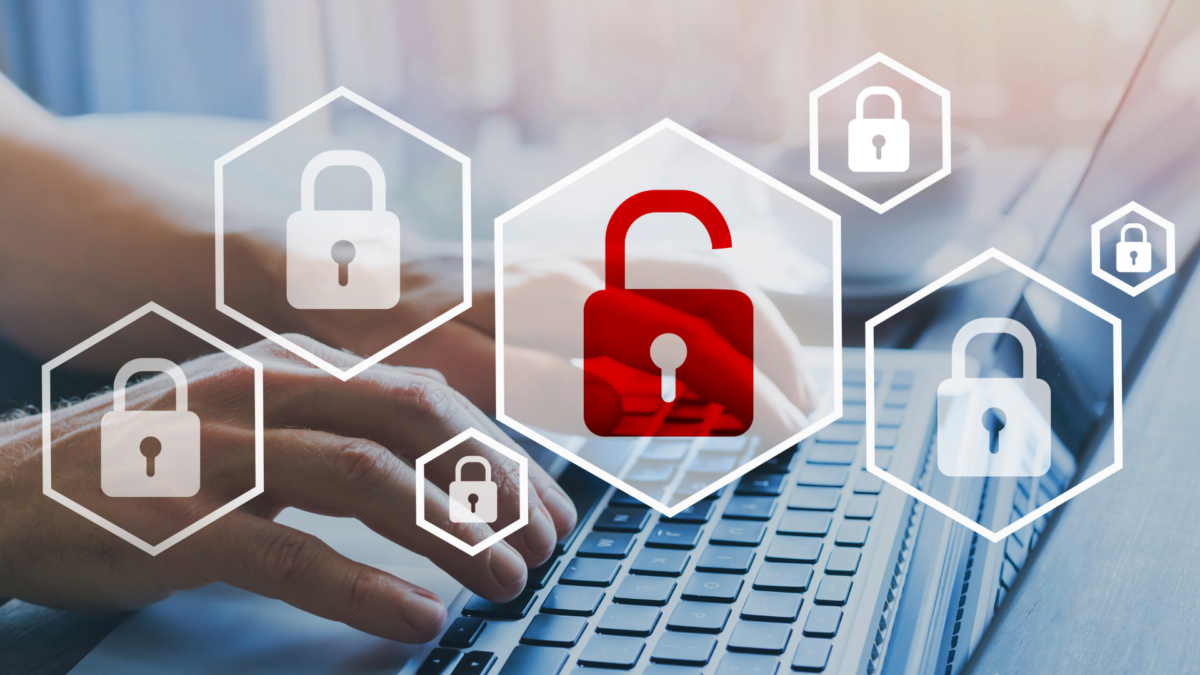 The Transparent Cities (Transparency International Ukraine) program conducted research on the publication of open data in war conditions. It covered 18 largest Ukrainian cities, which, in August 2022, had their access to the Unified Open Data Web Portal restored by the Ministry of Digital Transformation.
In recent years, Ukraine has consolidated its status as a country that forms trends in the field of open data. The government set an ambitious goal — to bring the country into the top three world leaders. However, after the beginning of the full-scale war, the situation changed: access to public information was restricted, dozens of local portals were closed.
According to the results of our study, as of December 1, 2022, the average rate of data publication in the studied cities is only 25.1%. In total, the cities had to publish 1,026 mandatory sets. However, only 258 sets were published. The study considers only those sets that are mandatory for managers of local self-government bodies.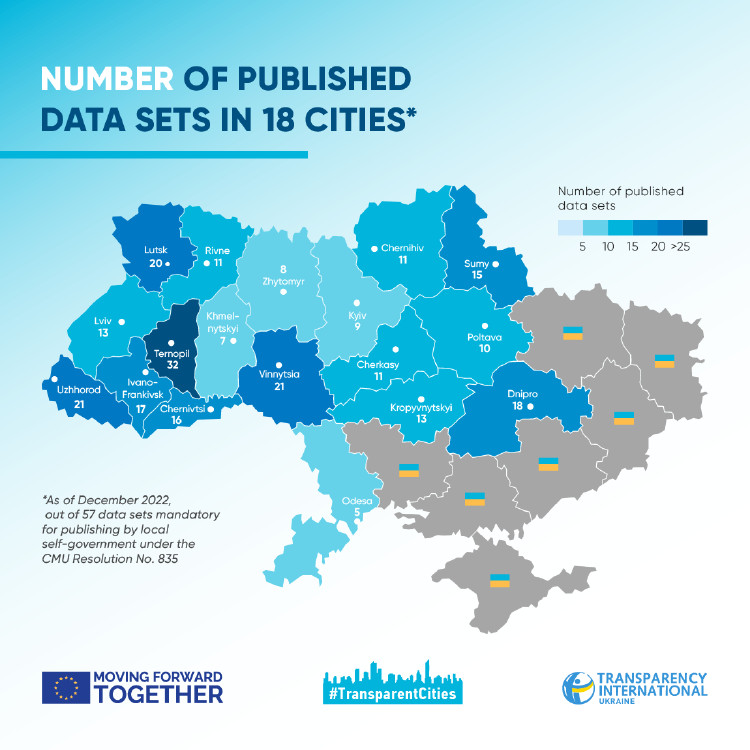 More than 20 sets of 57 required were published by:
Ternopil – 32
Uzhhorod – 21
Vinnytsia – 21
Lutsk – 20
Most often, cities publish data on members of local councils, including contact information and reception hours, electronic petitions, as well as roll-call voting results at plenary meetings. Less often — data on the construction sector, investment contracts, municipal services, landscaping, etc.
For example, despite the urgent need for people to know where shelters are located, not all city councils have been able to collect and publish such information in a centralized manner. Data on the location of protective structures of civil protection were published by 9 city councils.
"Open data are the foundation for many solutions and services. Information about road repairs, deadlines for eliminating incidents, the timetable of public transport — all this makes the lives of residents more comfortable. In addition, they are especially important for business in times of war because they can help in deciding on the relocation of an enterprise or the reorientation of activities in another territory," notes Olena Ogorodnik, Program Manager.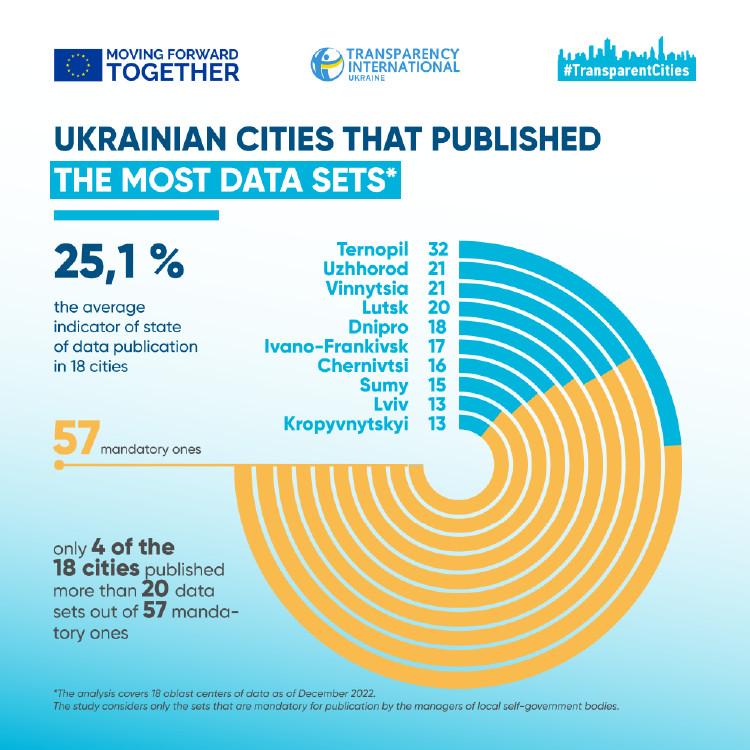 It is especially critical to publish data that are of obvious public benefit during martial law. For example, the publication of information about municipal real estate registered with the city council can help business in deciding on relocation. A published exhaustive list of social assistance institutions and services — to assess the possibilities of helping people affected by Russian aggression.
The research data also suggest that cities that were relatively transparent in their pre-martial-law work continued to publish data more actively in 2022.
Martial law is not a reason to "put off" transparency and accountability everywhere. It is important for local authorities to find resources and opportunities to ensure these principles at the pre-war level, where possible.
Read more in our study "Open Data of Cities in War Conditions: Current State, Challenges, Prospects":