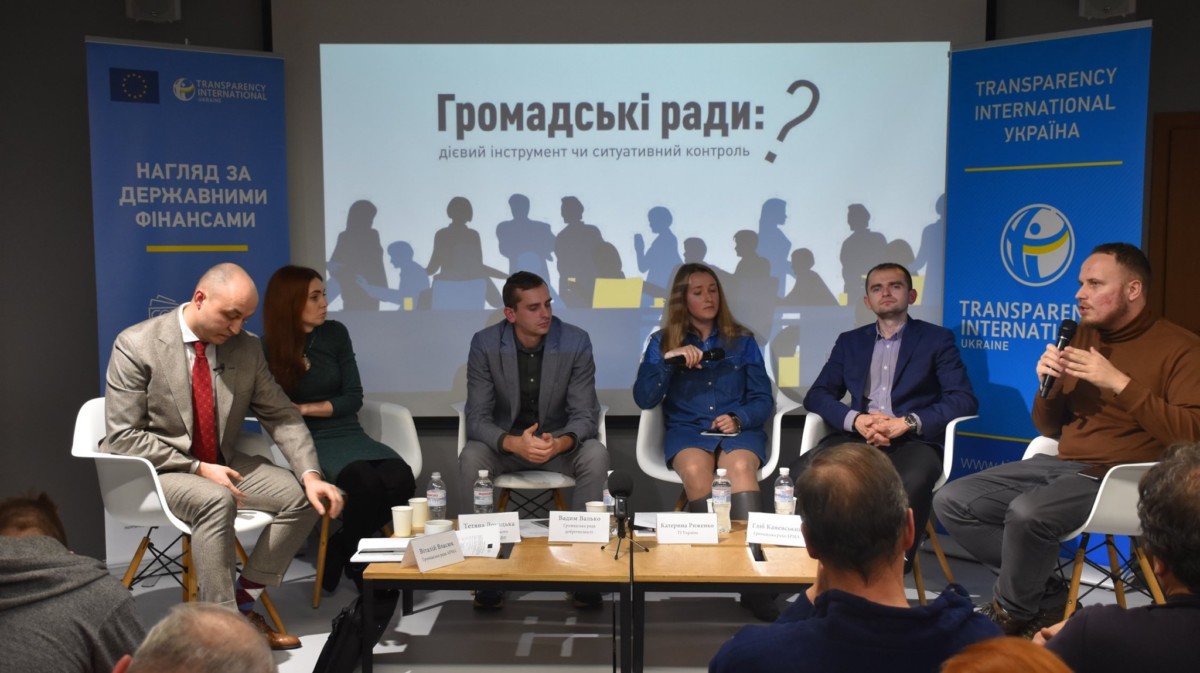 The public discussion Public Councils: Efficient Tool or Occasional Oversight about the role of the public councils in the state processes was held on November 27.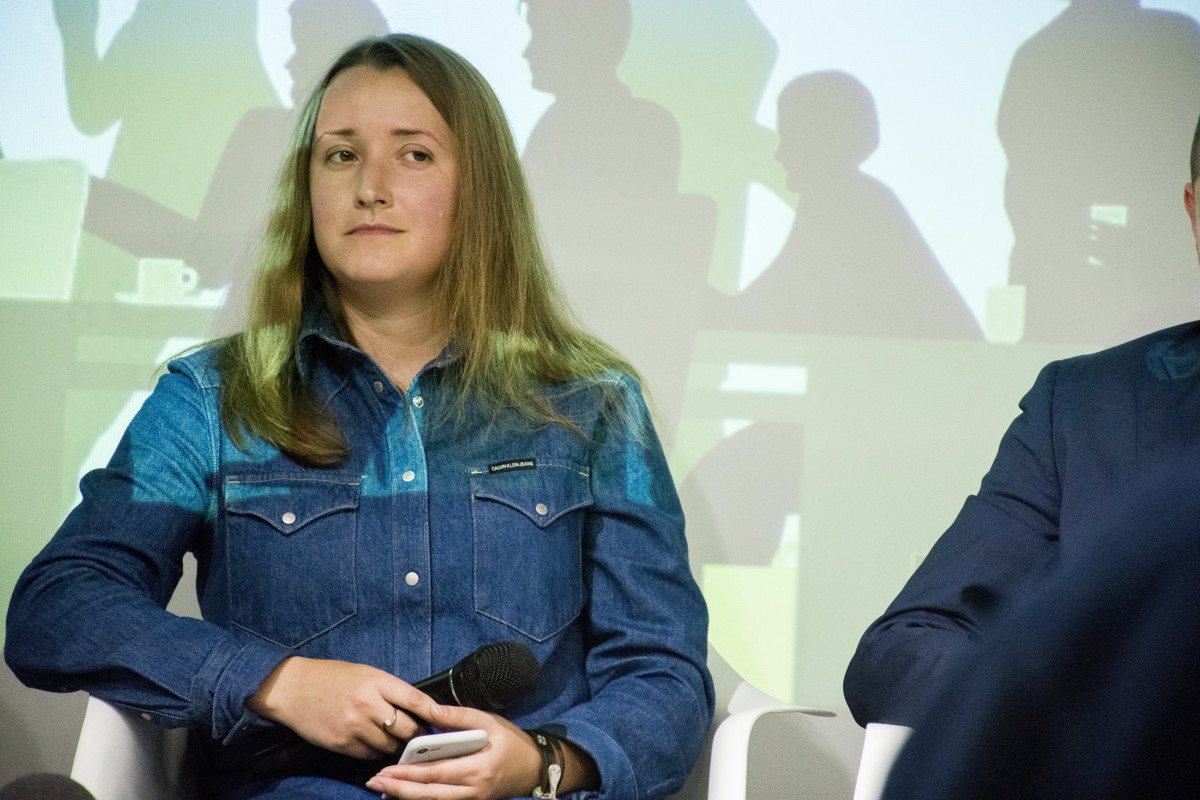 During her presentation, TI Ukraine's Head of Legal Kateryna Ryzhenko focused on the three key forms of the interaction of public councils with institutions:
"Our primary task as representatives of the civil society is to assist, to build consensus, or to communicate with the society. But the question instantly arises: whom do we serve? The institution or the civil society?
"At this point it is crucial to set the appropriate limits: what is acceptable for us and what is not. In which cases do we come out with a strong stance or, on the contrary, assume exclusively the oversight function?
"It is about the instances when the public councils are indeed the tool of control and influence. They are not afraid of voicing a different position, sometimes completely opposite to the one of the institutions. For instance, the Public Integrity Council, or the Councils at ARMA (Asset Recovery and Management Agency) and National Anti-Corruption Bureau of Ukraine.
"The third way to interact with the institution is through confrontation/opposition. From my point of view, it is not the most efficient method of how public council can work. But such an approach can be the catalyst of change when all the other methods are unable to produce any results.
"Choosing the appropriate methods is not easy. The choice depends not only on the qualifications of members or the position of the agency, but also on the situation in the country.
"Western partners often highlighted the absence of the effective authority which can influence the situation. However, we should remember that we have an opportunity to voice our opinion directly to the society. Very often, members of the public council are considered credible. They have their own audience which supported them at the elections and is willing to follow their voice. We should not underestimate this leverage but rather employ it skillfully".
The event was held with the financial support of the EU. The content of the publication is the sole responsibility of Transparency International Ukraine and does not necessarily reflect the position of the EU.
Transparency International Ukraine works with the National Agency within the project Enhancing the Role of Civil Society in Public Finance Oversight, financed by the European Union. The project aims at empowering civil society and journalists with effective anti-corruption, asset recovery and anti-money laundering tools to perform the public finance oversight, support the launch of Asset Recovery and Management Agency (ARMA) and to update the list of Politically Exposed Persons. Find out more at https://goo.gl/Jgr9ic