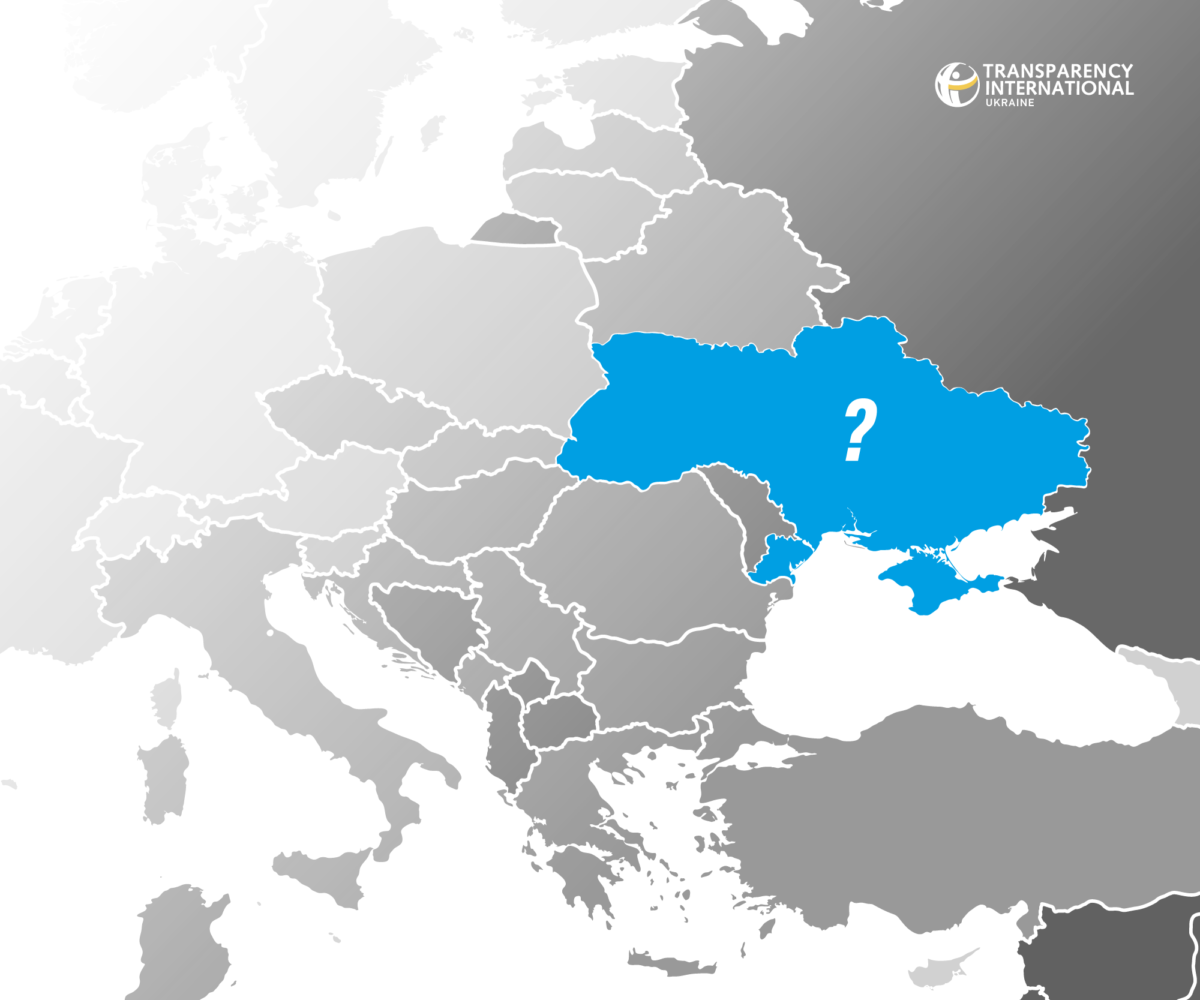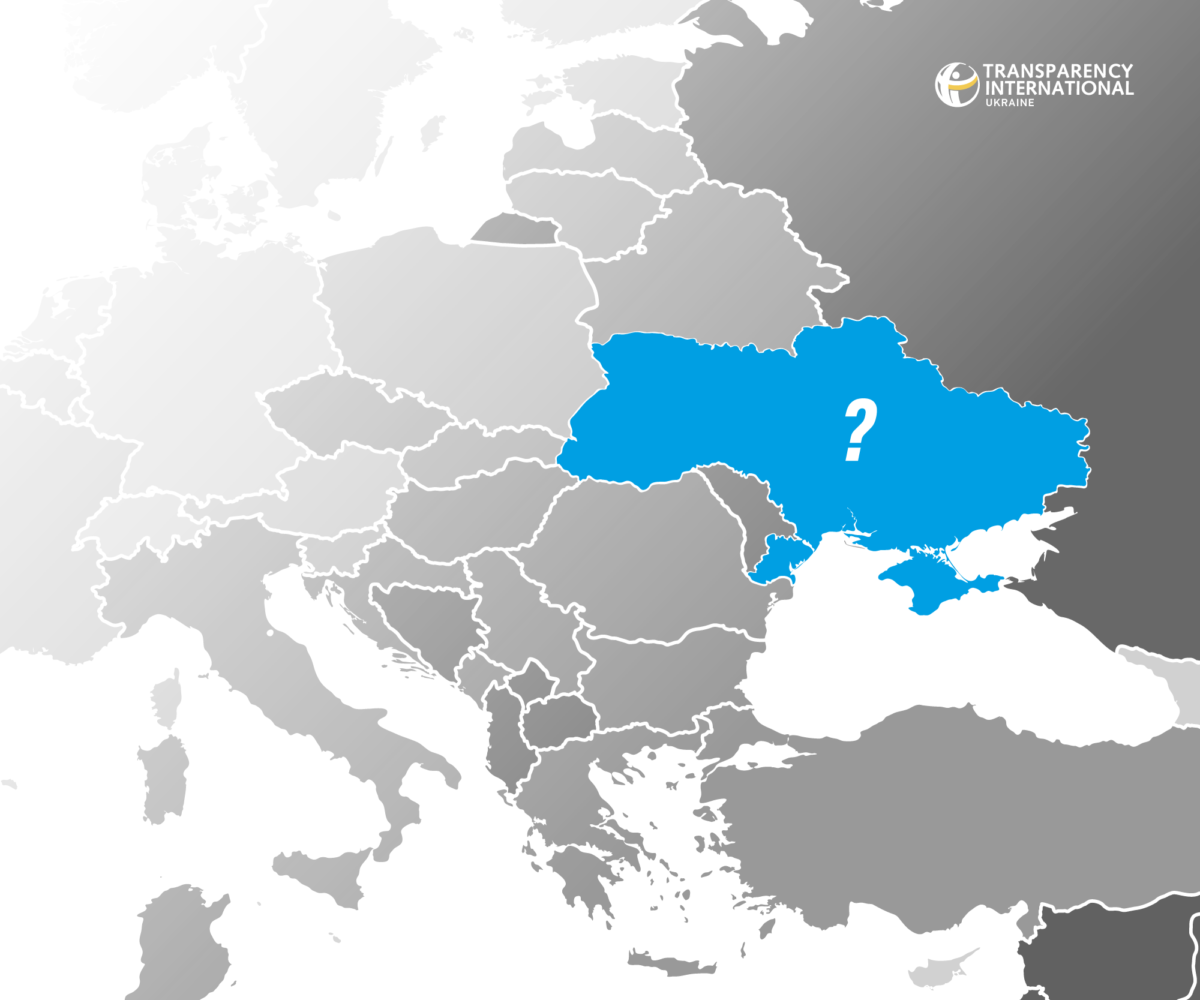 Once a year, anti-corruption fighters and those who hardly ever think about corruption have to face the reality. That's when Corruption Perceptions Index is published.
We end up face to face with external assessment of the country we live in. We see its progress and obstacles better and can compare them with the same processes in our neighbors, friends and the aggressor.
This encounter with reality can turn out hopeful, but it can also really upset you so much you may lose motivation to keep fighting. 
Living in the time of information manipulations and fake news, we have to understand that the truth is multi-faceted and sometimes controversial. Let's interpret this year's CPI figures.
In 2019, Ukraine lost two points in the Corruption Perceptions Index. We scored 30 points and rank 126th among 180 countries.
The first feelings are: we failed. All is lost. We are spiraling down.
But we know very well that any information is more than just the numbers. Let's start with how Transparency International itself interprets these figures.
The first thing we see in the research methodology is that fluctuations of 1-2 points are not statistically significant. What is more, the results are based on Ukraine's anti-corruption achievements in the past one or two years, not weeks or months.
But this result feels a lot different if you dig a little deeper. Then we'll see that in the last six years, it's the first time when Ukraine lost points in CPI.
After the Revolution of Dignity, when Yanukovych and his "family" fled from the country, we were slowly but steadily growing in the Corruption Perceptions Index. By changing our score by 1 or 2 points, nearly a margin of error, we had gained 5 points, which is overall considered a significant anti-corruption step.
During these six years, a number of reforms have taken place in Ukraine, that truly have a positive anti-corruption impact.
The reform of public procurement (ProZorro), auctions for the sale of property of insolvent banks, creation of the anti-corruption infrastructure, electronic asset declaration, open registers — all these are changes that every Ukrainian could personally feel.
However, we are yet to see cleansing and reform of the judiciary. The Prosecutor General's Office and the Security Service of Ukraine remain under the presidential control. The National Police may have changed its branding, but the real reform has not happened.
And that's not all! Political dependence of the former composition of the NACP, implementation of electronic declarations for civil society activists and regular attacks against them are definitely things that don't help when it comes to building democracy.
Liability for illicit enrichment abolished, constant questionable recruitment decisions, and, of course, numerous corruption scandals which didn't even end in very public arrests…
I feel that starting from 2017 we slowed down quite a lot on the way of reforms. A year later, during active resistance to the HACC, I was in fact unsure whether Ukraine hadn't started rolling back.
There are at least two sides in any process, of course. Above are the ones we shouldn't forget.
Every year Transparency International Ukraine provides recommendations based on the Index for Ukraine to improve its CPI score. In a year, we analyze which recommendations have been fulfilled and which ones still need fighting for.
At the beginning of the difficult year 2019 our organizations compiled 12 such recommendations. Out of them, only 6 were fully or partially implemented. And even that mostly happened at the end of 2019.
Among other things, the government failed to ensure proper oversight of beneficial owners and strengthen control over political party funding.
The situation with the judiciary and law enforcement is not better. The authorities are yet to perform a real judicial reform, restore the credibility of the Specialized Anti-Corruption Prosecutor's Office, deprive the SBU and the National Police of powers which are uncharacteristic for the nature of these agencies and punish the instigators of attacks against activists.
To debunk any ideas of conspiracy, I'll say that the current administration has both positive and negative results.
Reboot of the NACP, abolition of part of Lozovyi's amendment, granting the NABU with the right of independent wiretapping, legislative formalization of the ProZorro.Sale system, adoption of a new law on public procurement, steps towards privatization of a significant number of state-owned enterprises, etc.
And yet, Lozovyi's amendment wasn't fully abolished; Avakov remains a Minister of Internal Affairs. Yanukovych's lawyer was appointed the First Deputy Head of the SIB. MP immunity was only abolished on paper. In addition, there have been attempts to concentrate power in the President's hands and appoint friends and partners on positions in public authorities.
All this has happened in the past three months, so it will take us another year to see the outcomes of these changes.
Being completely honest, other countries had controversial changes too. What's special about the CPI is that it helps to see the global context of anti-corruption struggle. And the world has the same anti-corruption problems as we do.
This year's Index shows that the modern world truly lacks political integrity. 
The average global CPI score is 43 points, which is less than half the maximum. We have been observing this trend for several years now.
This information can hardly make us happy.
You should understand why this research is called a Perceptions Index. It is hard to measure the actual level of something like corruption. We can only speak about how this phenomenon is perceived, not what it's like. Thus, a higher result of one country compared to another doesn't necessarily mean that the former is less corrupt. It means that the former is perceived as less corrupt.
Ukraine's perceived score is 30 points. It's not just something we'll have to live with. This is something we'll need to work on in 2020. Carefully, painstakingly, sometimes even desperately and daringly, which should bring us the result.
It's not the Index that shows who we are. It is we who form the Index. Each of us and all of us together.
Andrii Borovyk, for UP