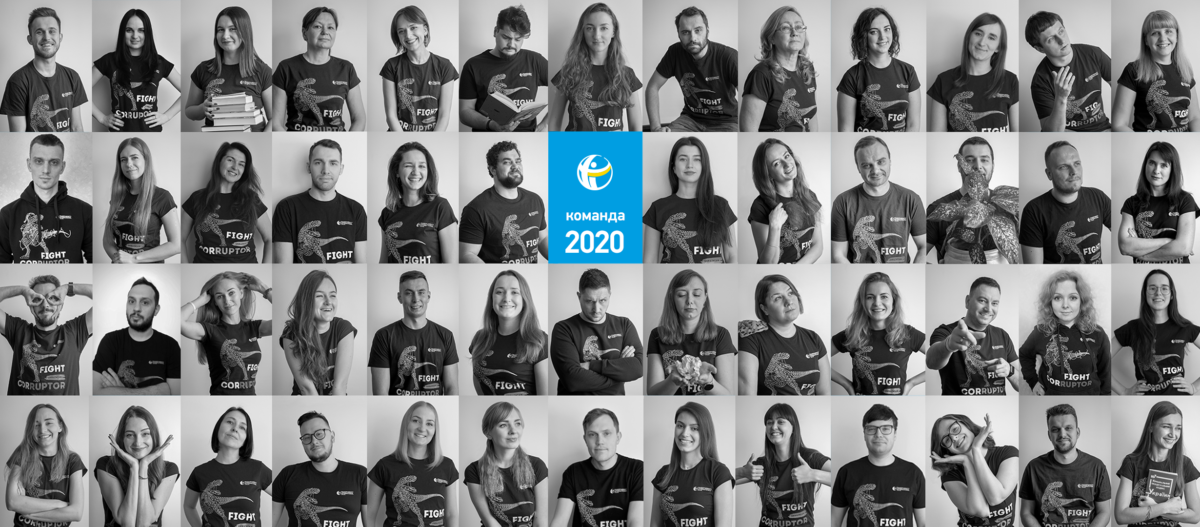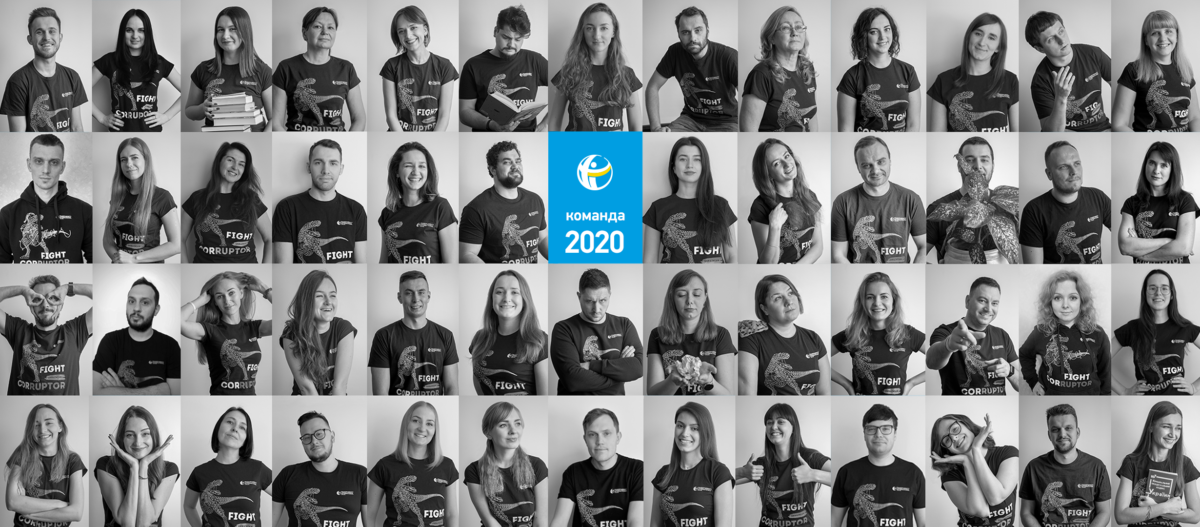 12 steps of Transparency International Ukraine's development
Institutional development is at the heart of TI Ukraine's growth, as it ensures the success of all the other strategic priorities of the organization: prevention, punishment, and engagement in anti-corruption. It is about the growth and transformation of the team: both its members and tasks.
TI Ukraine's Chief Operating Officer Anastasiia Mazurok has shared the main challenges and victories in the organization's institutional development and shared her vision of the team's role. She has been working with TI Ukraine to change the country for almost four years, and there is no one who can better tell about the organization's transformations at various stages.
So, what was special about 2020, the year of the pandemic?
Adaptability is the new standard
Like the entire world, we faced Covid, which made us change, adapt, reorient, and accept the new reality as part of our lives. We stood our ground and maintained our momentum. Our efficiency has not dropped, it has even grown in some aspects. But we feel that every victory in 2020 is much more valuable than in other years.
We are running a marathon at the speed of a sprint
The gist of an organization is people. Our work depends to a greater extent on the political and legislative agenda. In a situation where these processes are chaotic and changeable, people often feel burned out, exhausted, hopeless. It is therefore critical for us to maintain a positive atmosphere in the team despite everything. These connections are essential for recuperation.
We kept doing our job even when these subjects were overshadowed by Covid-19
Monitoring the work of anti-corruption bodies and upholding the integrity of the anti-corruption infrastructure, monitoring legislative initiatives, amending laws, advocating for necessary changes, increasing transparency and accountability at the regional level—we kept doing all these things in spite of everything.
The civil society sector is not the opposition. It is an ally
Working in the third sector is different from activism. Our value is that we can speak professionally and honestly about positive and negative things alike. We are focused on balance and depth, but we remain flexible, since our primary goal is achieving results. This is where our true value lies.
Engagement ≠ mass effect
Engagement is one of our strategic priorities. In 2020, we realized that offline is not the only way to have people join the fight against corruption. We have found new ways, developed new tools. For example, we have developed a Covid-19 procurement map and an online map of school procurement, launched an online platform of City Transparency and Accountability, and more. Importantly, there is demand: people want to remain active, follow the situation in their country or community, and affect it.
We have grown stronger institutionally
And this is evidenced by the PACT Organizational Capacity Assessment. TI Ukraine scored 3.9 points out of 4 possible (compared to 2.8 in 2017). It is a world-renowned methodology for assessing the institutional sustainability of an organization and a clear proof that we are moving in the right direction.
The team has grown in numbers and in spirits
Another institutional victory of the year is 16 new team members. And growth is not just about the number of people here: we have become more "grown-up." The organization rebooted and expanded. This year, we recruited people and organized onboarding fully online, which is a completely new experience. The pandemic taught us independence: say what you will, but the office gives us an illusion of control, and when all the employees are at home, they have to prioritize their assignments and make more decisions on their own.
People as a priority
In the new reality, we had to take a hard look at our basic values and understand how important they are among our team. We changed the formats of interaction, reoriented our plans, adapted to individual characteristics, schedules, life circumstances. And most importantly, we remained people, even in critical moments, work-related and otherwise.
True enthusiasm
We have an entire enthusiastic community in TI. Our team members truly care about what they do. They are interested in these issues at work and in their free time alike not because they have a task, but because they care about what is happening, and it is important for them to have an impact. We have learned that other people don't feel "at home" with us, so they tend to leave us. The lack of hard skills is not as big a problem for us as the lack of common values.
New plan ahead!
This year marks the end of the three-year development strategy of TI Ukraine. Thus, we are going to have a new opportunity to research, analyze, and plan our effective work.
We make change so that our day after tomorrow is better than today
We can implement those changes that do not always seem most relevant. We are regularly, systematically making things happen to improve the country. The trust of our team, which fights for these changes alongside us, is inspiring and empowering.