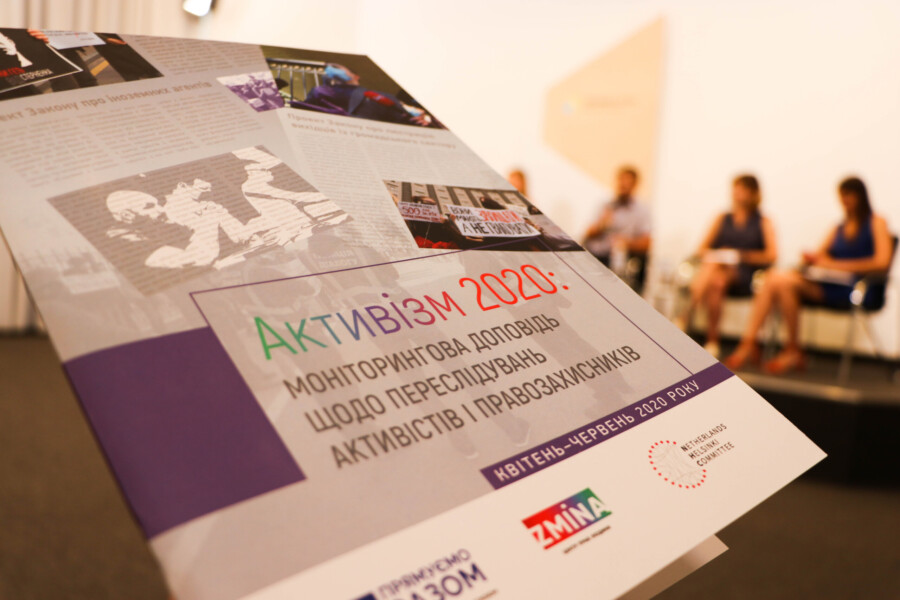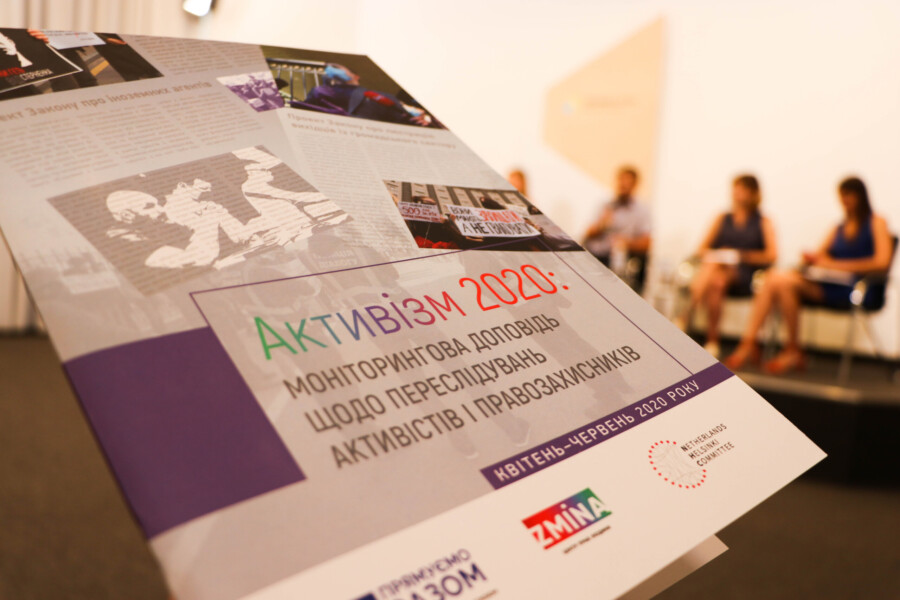 ZMINA Human Rights Center has presented its monitoring report on pressure on, and persecution of, activists in Q2 of 2020.
Their goal was to assess the situation with persecution and pressure faced by civic activists between April and May 2020, describe new incidents and identify new circumstances in prior cases of attacks against human rights defenders.
During the second quarter of 2020, 22 cases of harassment of activists in the territory controlled by Ukraine were recorded: 7 in April, 6 in May and 9 in June.
Most of them happened in Kyiv (11), Odesa oblast (3), Kharkiv oblast (2) and Donetsk oblast (2). There was one case in Kyiv oblast, Zhytomyr oblast, Dnipropetrovsk oblast and Lviv oblast each.
Among all the recorded cases, 5 were connected with destruction or damage to property, 4 with physical assault on activists, including the use of explosives, 3 with the use of threats and other forms of pressure. Three more cases possibly constituted legal persecution, and there were two cases of violation of privacy and two — of arbitrary detention or frisk.
The most risky types of activity that can be unquestionably singled out are anti-corruption activity (5 incidents), fighting against illegal construction (2), LGBT+ rights (2) and women's rights (1).
You can download the report in Ukrainian and English.
We remind you that TI Ukraine urged Avakov and the National Police to ensure rapid, comprehensive and unbiased investigation into the case of Vitalii Shabunin, whose house burned down on the night before July 23.